Nail artists always try to create a new definition of trending nail arts. Aren't you a nail painter? Getting ready for the big day? Between the rush and the chaos, it is pretty normal to forget the date with the nail experts.
The diet plan has begun showing its result and the wardrobe is all set too. It's time to worry about the make-up. But before you go into the usual hair and face routine, spare a thought to those lovely manicured nails, the ones that you protected from all the chipping and breaking. It's time to deck them up just clicking "Follow" button on Insta.
Nail Artists You Need To Follow on Instagram
If you need ideas for your nail art, Instagram is the place to go to. The site is brimming with amazing artwork on nails by accomplished manicurists and nail artists. We have chosen the best twelve of them just for you, whose ideas are simple but groundbreaking.
#1. Britney Tokyo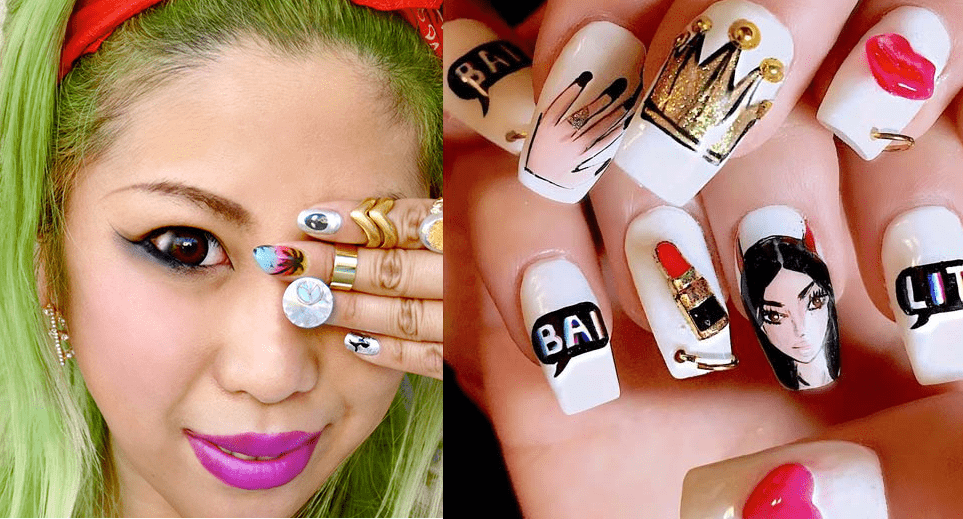 Hailing from the epicenter, Japan, if you didn't guess it already– Britney Tokyo! Britney's art is a mix of the impeccably detailed and the comic strip natured designs which look too difficult to be painted on a tiny nail.
And yet, she has garnered some top names in showbiz, including pop star Ariana Grande, reality TV star Kim Kardashian and model Gigi Hadid. Her work especially stands out for the sheer prettiness of the artwork, which, in some way, is a nod to the Japanese craftsmanship.
#2. Marian Newman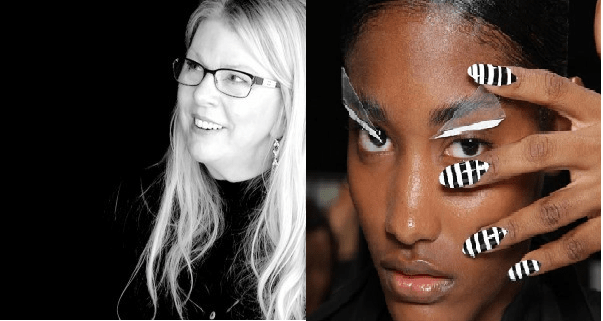 Touted as the biggest name in the nail art circuit Marian is credited with working backstage on several fashion shows, photo shoots, and magazine covers. She is the queen of embellished nails, using crystals and holographic rainbows.
However, she also designs with geometric patterns and gloss. An undoubtedly talented manicurist, Marian set up the Urban Retreat Nail Bar and has worked for campaigns for the likes of Lancome and Dior.
Check out Marian Newman Sharing Some Pro Tips on Nail Art
#3. Mar Y Sol Inzerillo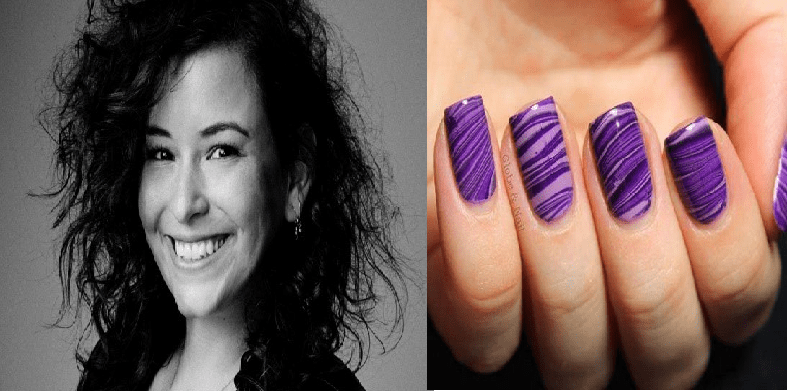 She has come a long way, although most of it has been associated with the line of beauty and makeup. Mar Y Sol chanced upon the nail-art scenery quite by accident and has taken it but the storm, adorning the likes of Karlie Kloss, Gigi Hadid, and Jessica Biel.
Her designs are bold and straight, evident from eth excellent chrome nails she did on Gigi Hadid earlier last year.
Unique Bold & Black Nail Designs
#4. Julie Kandalec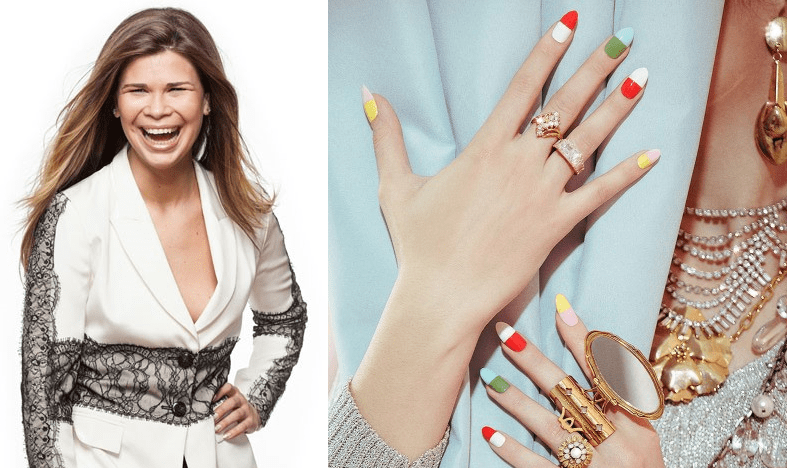 Red carpet fashion is not quite complete without a dab of Julie Kandalec's amazing nail art. Julie has headed the nail-art segment of Essie at numerous Fashion Weeks and is also the creative had of the Paintbox Nail Studio in New York. Her style of art is contextual in nature and she pays a lot of attention to contrasts against different colors.
#5. Miss Pop
Her name says it all. Miss Pop's designs are all about the funky side of the girl. Be it a meme or a logo or just a funny pattern, Miss Pop plays around with strong, eye-popping colors. No wonder she is gradually climbing up the ladder of the top nail artists on Instagram.
#6. Alicia Torello
Nail artist Alicia Torello is a magician with the negative space concept. This feature becomes especially evident in a sea of overly made up cuticles which can, frankly, be a bit too much.
Torello's artwork intentionally leaves bare a part of the nail, which only serves to accentuate her artwork. Her designs are characterized by petite patterns and miniature lines.
Tippi Hedren: Her Contributions to The Nail Industry
#7. Sophie Harris-Greenslade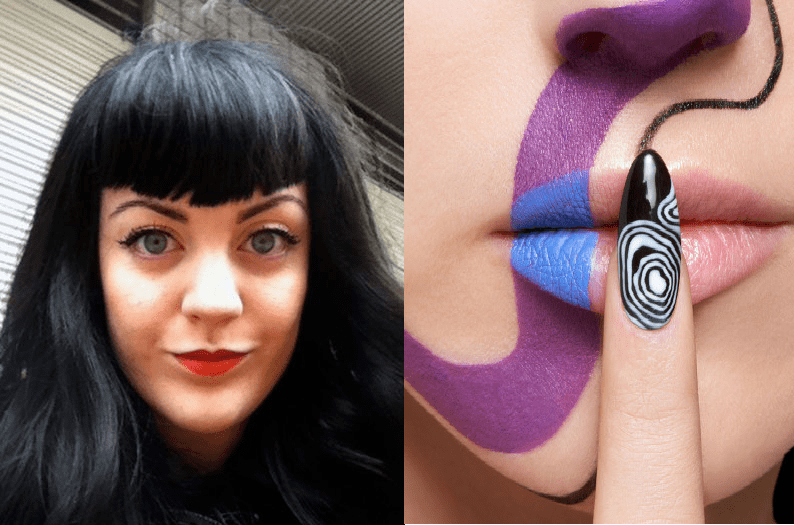 A nail artist par excellence, Sophie has been associated with several worldwide brands and designers. Trained as an illustrator, her designs are inspired by the simplest of patterns in daily life – the prints on a piece of cloth, the texture of a surface or even a graffiti and they are accentuated by the use of bright hues. Her play with the contrasts is what makes Sophie's designs stand out.
#8. Tom Bachik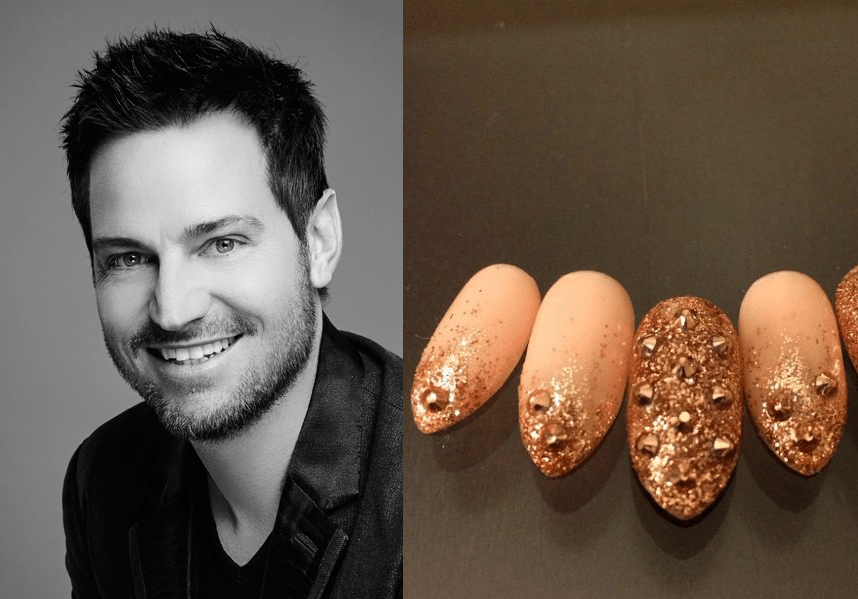 A graphic designer-turned nail artist, Tom Bachik is one of those nail artists on Instagram has developed a devoted fan following. Associated with big brands and even bigger celebrities, Bachik is known for his very science of nail-art.
The man decided his patterns based on nail shapes and sizes and paints patterns in keeping with the context. No wonder his nail art is extremely creative and very intricate.
#9. Tracylee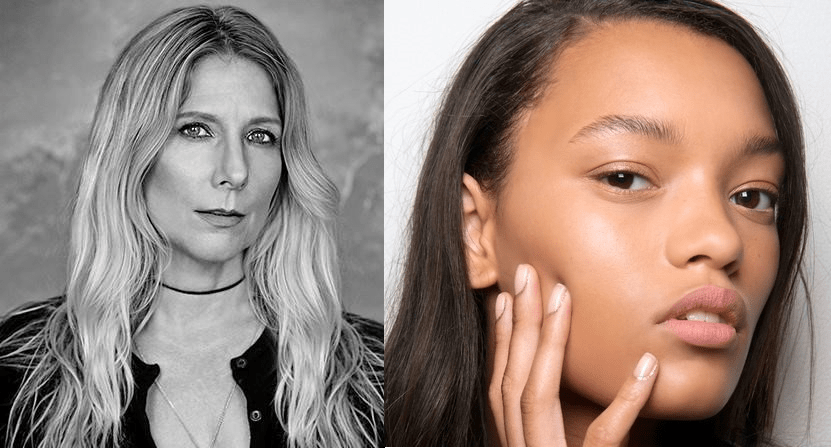 As a trendsetting nail artist, Tracylee designs nail art keeping in mind the skin tone. She chooses nail paints that are complementary to the skin tone, and as her Instagram page shows, much of her work is based on minimalistic designs and elegance.
#10. Chelsea King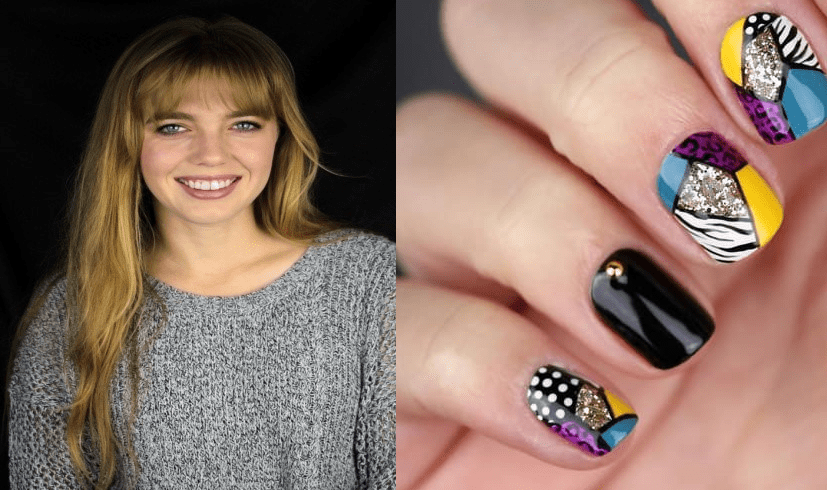 Chelsea is one nail artist who does not shy away from bringing back old(er) trends like the French manicure. Her designs are a nod to the seasons and whatever is hot right now. Having worked with celebrities like Olivia Wilde and Adele, Chelsea's nail art is a treat to look at.
#11. Madeline Poole

Madeline absolutely kills it with her skill of miniaturizing image on a tiny nail. Anything by way of a pop color is right up her alley. One of her most fun nail arts is the colored under-nails and the nude top-nails.
#12. Karen Gutierrez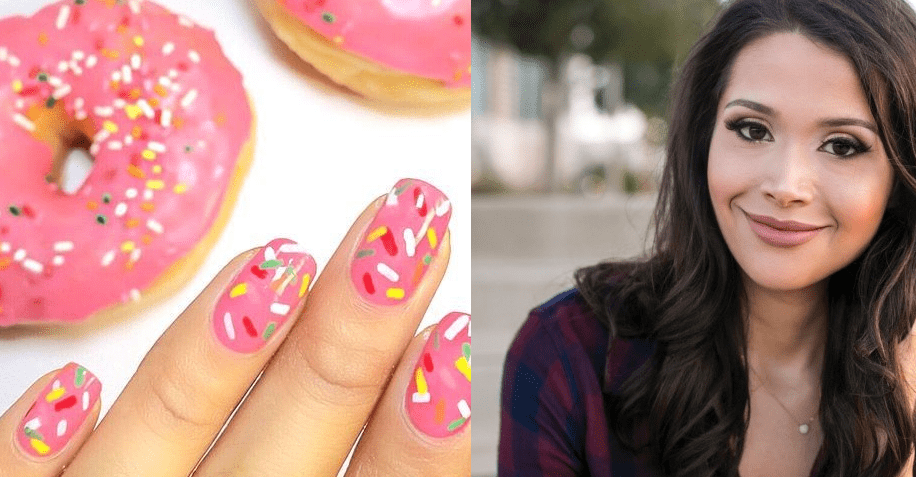 Karen is known to keep her designs plain and elegant, with soft colors and polished finishes. She has handled the manicures of the likes of Selena Gomez, so that is saying something about her talent. She is soon becoming one of the top nail artists on Instagram.
Some Hottest Celebrity Nail Designs
Don't fret if you are not an expert on designing nails but dying to get your nails painted! Because these extremely talented nail artists are always there to share their innovative nail arts following the most modernized trend with you.