40 Classy Gold Nail Designs That'll Entice You
Are you going to a famous party but wondering what gold nail design to wear? Well, this list of 40 chic gold nail designs with various types is the solution for all your fashion life problems.
Most Fabulous Gold Nail Designs
Gold is usually the color that reflects chicness, uniqueness, and richness. However, money usually is symbolized by this golden color where it's the color of the coins, so a woman wearing a gold nail design doesn't only show that she's rich in money, but also rich in feelings and feminine characteristics. Moreover, a gold nail design makes a woman unique and gives her the chance to have a chic look in an important party she's visiting. And now since we are both on the same page, let us take a few minutes to check out the below list of 40 fabulous gold nail designs!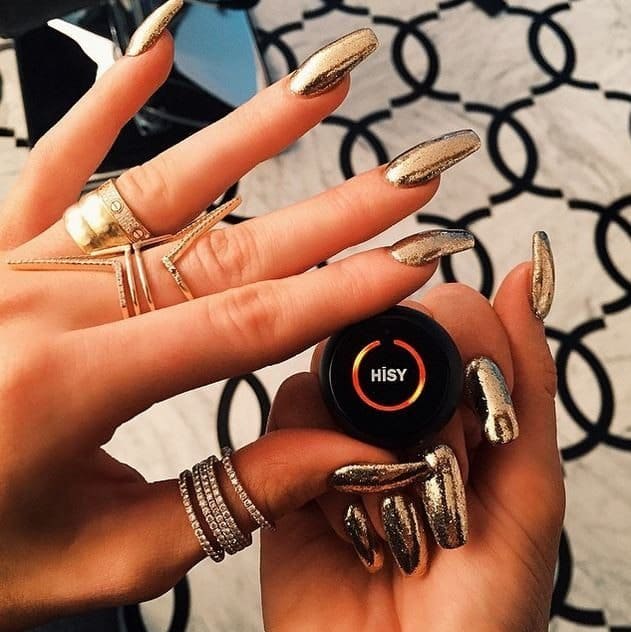 The type of gold glitter used in this design is not a normal one, it is a soft one! This kind of glitter tricks you the minute you look at it, you can see it shimmer like glitter but once you touch it you can't feel the glitter that makes it shine in that way. However, such a kind of gold nail design can be worn on a fancy occasion to give a splash of chicness to the outfit you are wearing.
#2. Fading Gold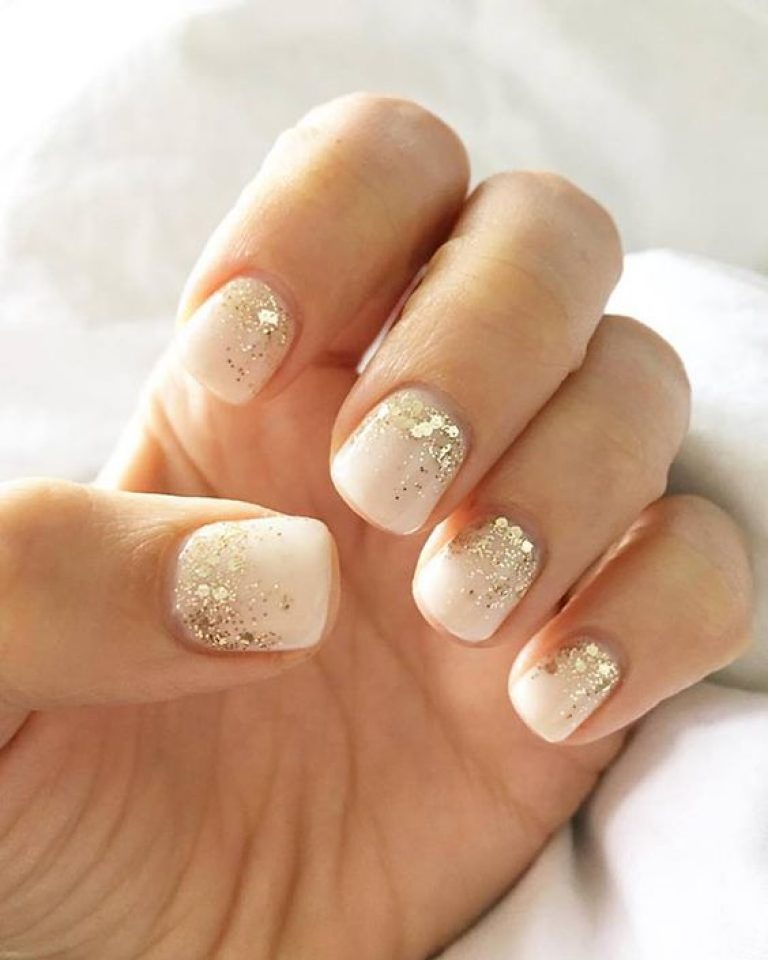 The above design is a simple one that can be worn on any type of occasions and in any time of the day. The white clear base with the concentrated gold glitter at the bottom of the nail that starts fading gives a special touch to a woman's hands.
#3. All Gold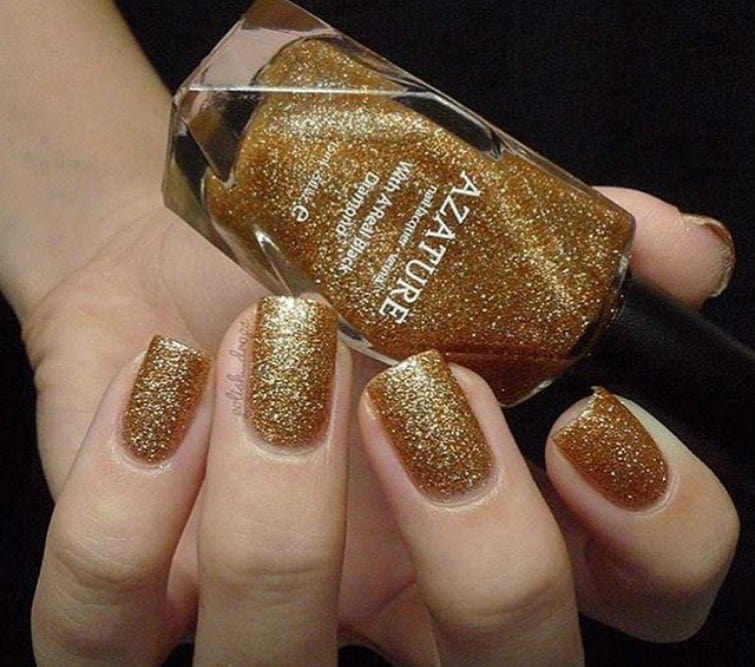 Going shiny and glittery in a gold nail design is something usual. Often, the gold nail polish is always glittery and used for decorating nails, so wearing a glittery nail design is the most kind of gold nail designs used.
#4. Tiger Pattern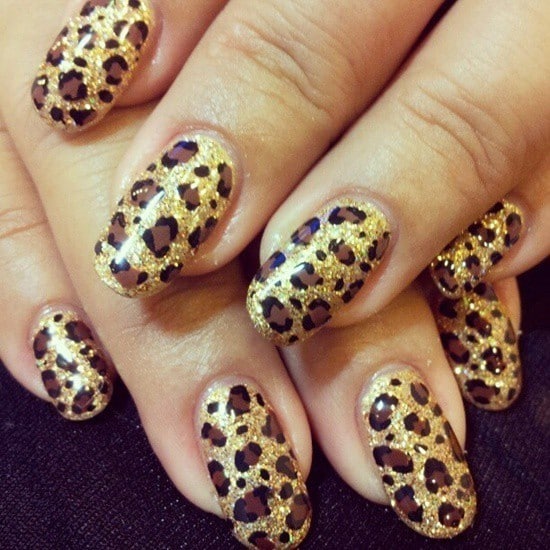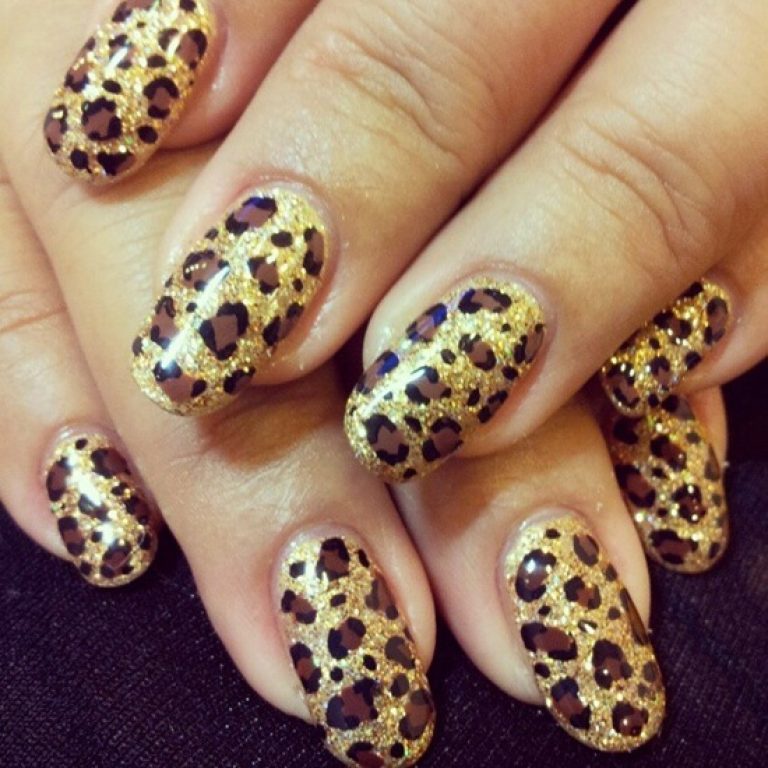 Use the glitter gold base with the brown and black colors in order to have acute tiger pattern that decorates your nails with one of the best and the cutest nail designs.
#5. Cloudy Chance Of Gold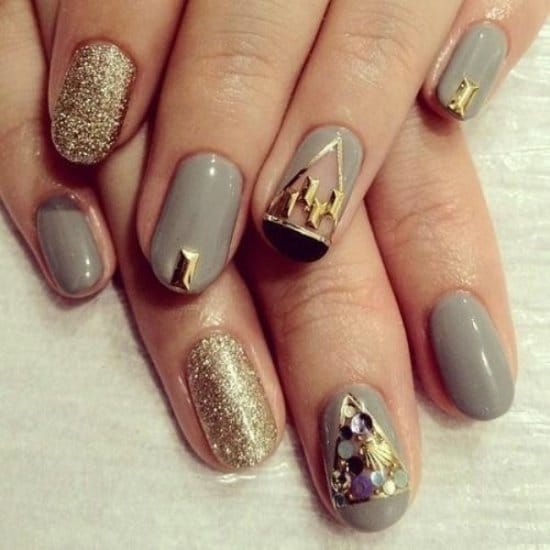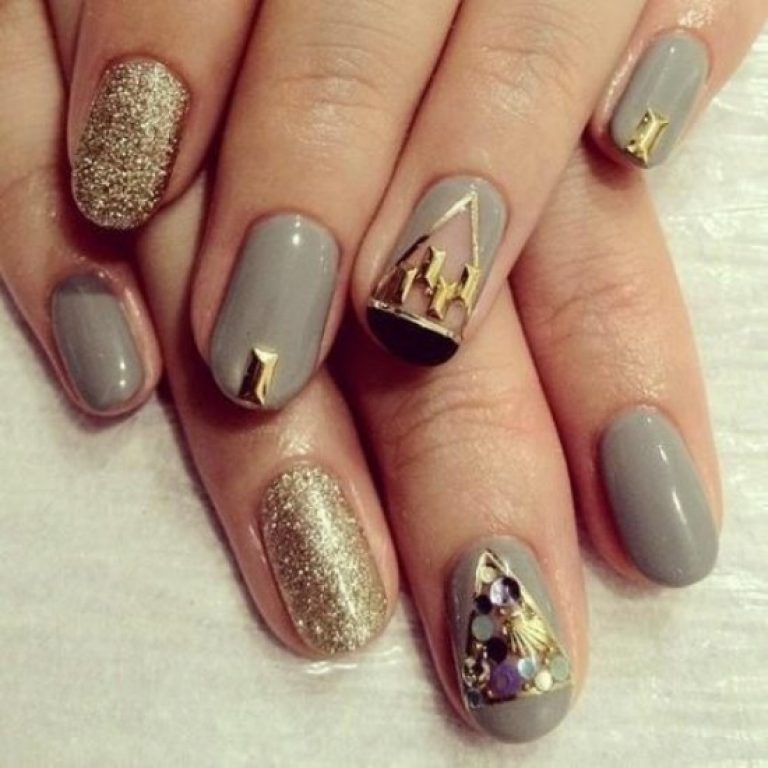 The cloudy gray nail polish in the different nails, in addition to the gold glitter, polished ring finger make the best mixture. Moreover, the way the gray nails are designed with the golden color gives the design a special taste.