20 Blissful Brown Nail Designs for Upcoming Fall Season
Brown is the combination of many colors which combinedly resemble wood color, coffee color, chocolate color etc. There are few shades of brown starting from darker ending to lighter shades. It is a composite color consisting of red, yellow, blue. This color is found in nature in many things namely hazelnut, cocoa, wood, soil, hair color of human and animals etc. Brown nails are favorite to the girls because of the natural look of them. This color suits almost every shape of the nails. I am going to discuss some ideas of brown nail designs for you in this article.
Brown Nail Designs to Rock the Floor
There are hundreds of ways to have brown nails. You can modify each design as per your choice to invent a new design. But, having some ideas will help you design the nails appropriately. That's why my endeavor is to enlighten you on the best ideas available about brown nail designs. Have a read of the whole article for further knowledge.
#1. Polka Dots on Brown Base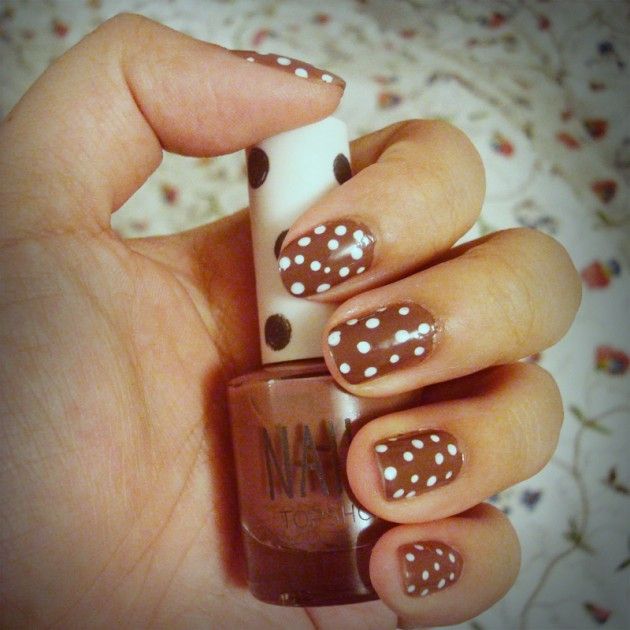 Paint your nails with brown color then use white colors to draw polka dots on them. These nails look beautiful on the nails.
Let The Red Nail Do The Talking
#2. Gold Glitters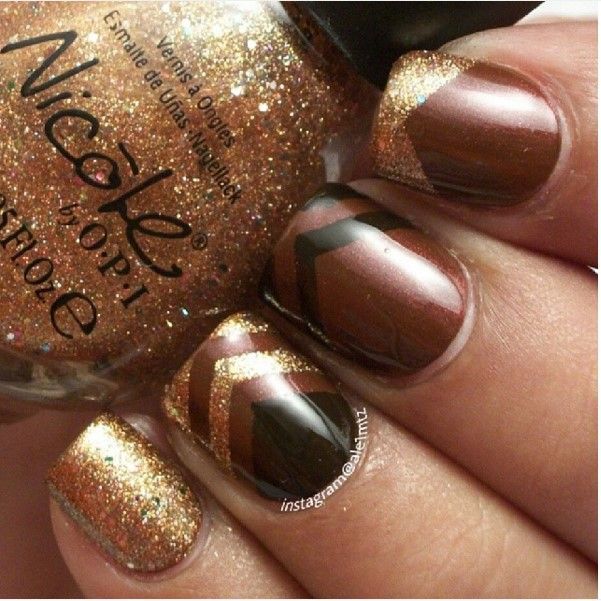 Gold glitters can be used very effectively to design brown nails. These dark brown glitter nails look awesome.
#3. White Nail Art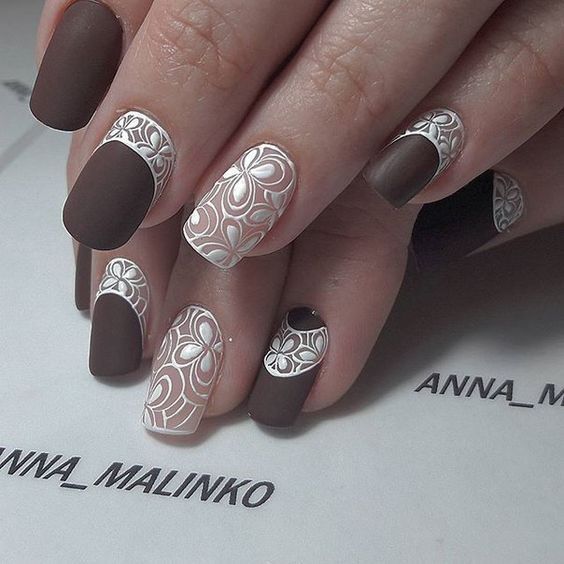 White nail art looks stunning on brown nails. At first, paint the surfaces of your nails with brown nail polish then draw the floral pattern with white color.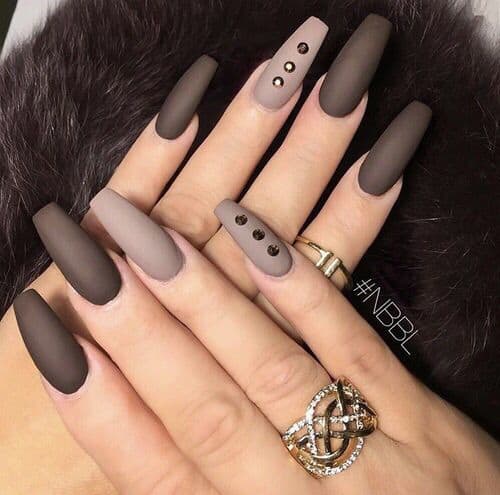 Matte brown nails can be a beautiful companion of your everyday look. You can paint your nails with different tones of brown color then place some black stones on them.
#5. Beautifying Ring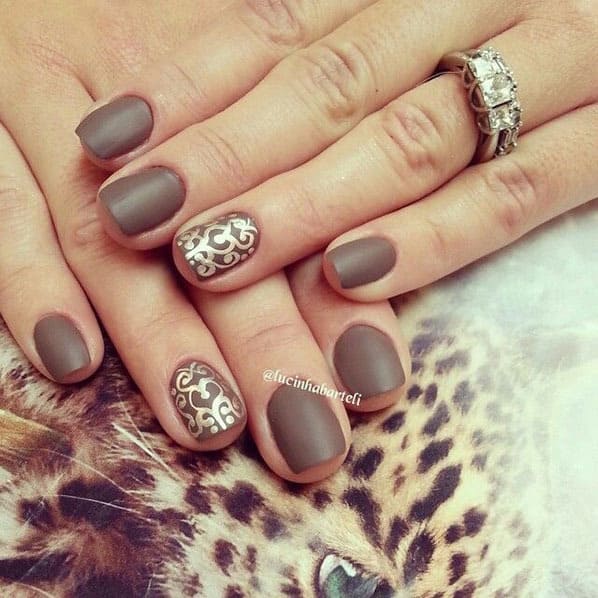 Sometimes, just a ring can enhance the beauty of your nails. Paint your nails with brown color and draw some golden patterns on them. A ring on the ring finger will complement the brown nail design for short nails.