25 Marvel & Superhero Nail Art To Indulge in Fantasy
We all possess an imaginative mind where we fantasize about changing the world for better. The expectation of exceeding the current situation is a common desire for every individual. But, we can't do so because our abilities are limited.
What if we have boundless power? This simple idea helped Marvel think of a bunch of superhero characters. And we are blown away by their charisma and charm too much that we, at some points, expect a real superhero in our daily life. Though it's not possible to have a superhero in real life, it's possible to have Marvel & superhero nail art at your fingertips.
Marvel & Superhero Nail Art
Marvel Comics has created a lot of amazing characters which made our childhood. Even now, they are coming up with new ideas every day. The Avengers is a compilation of all their superhit characters.
You can have the images of Marvel & Superhero characters such as Spider-Man, Iron Man, Captain America, Dead Pool, Wonder Woman, X-men, Daredevil etc drawn on your nails as Marvel & superhero nail art. Though Batman is not a Marvel Comics character, I want to give this superhero character a glorified space in this superhero nail art list.
#1.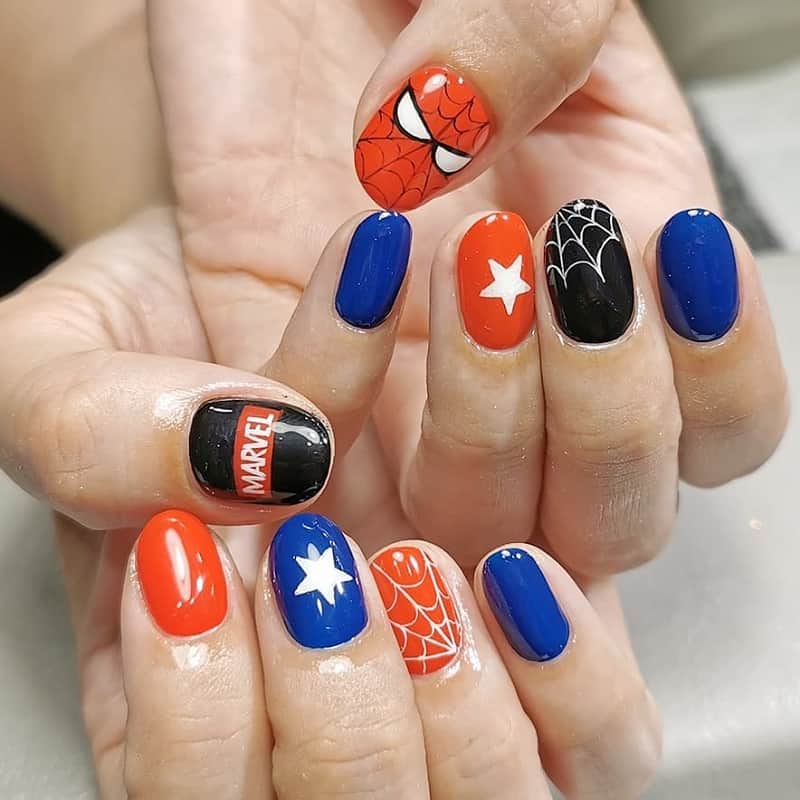 marvel comics nail art
#2.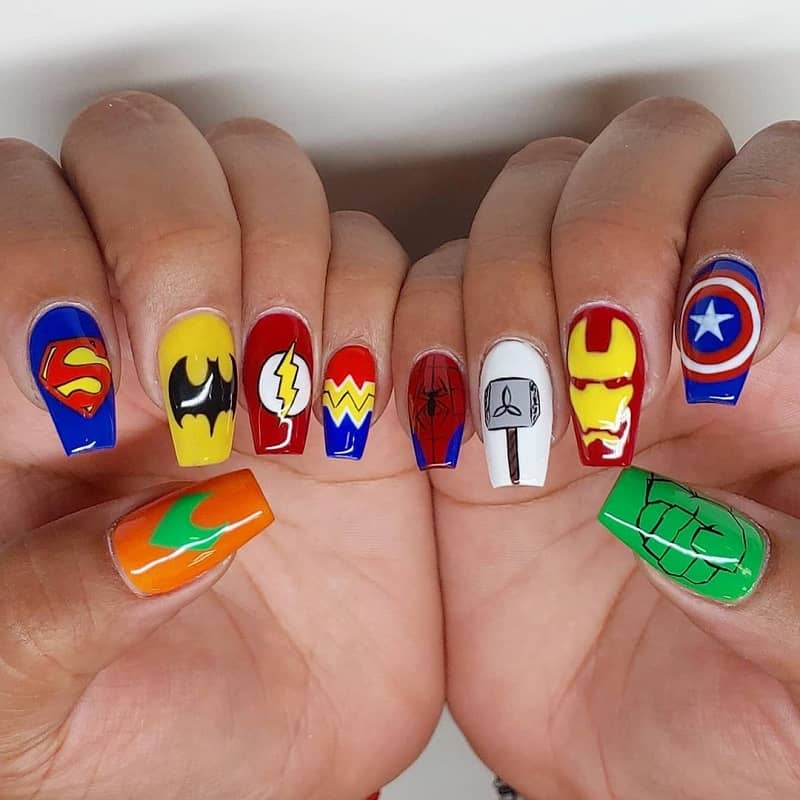 marvel nail art stickers
#3.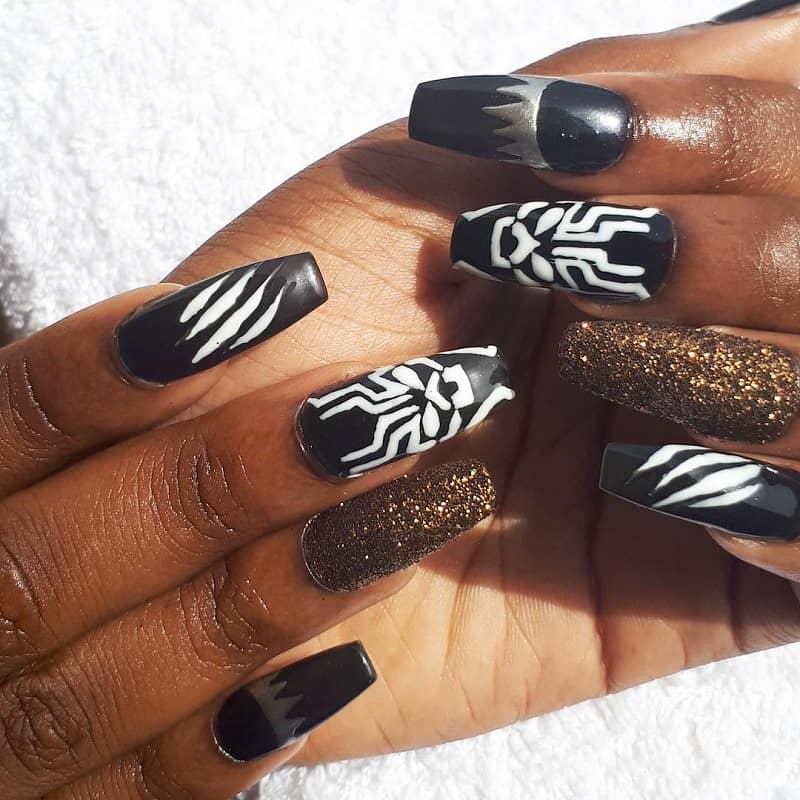 marvel black panther nail art
#4.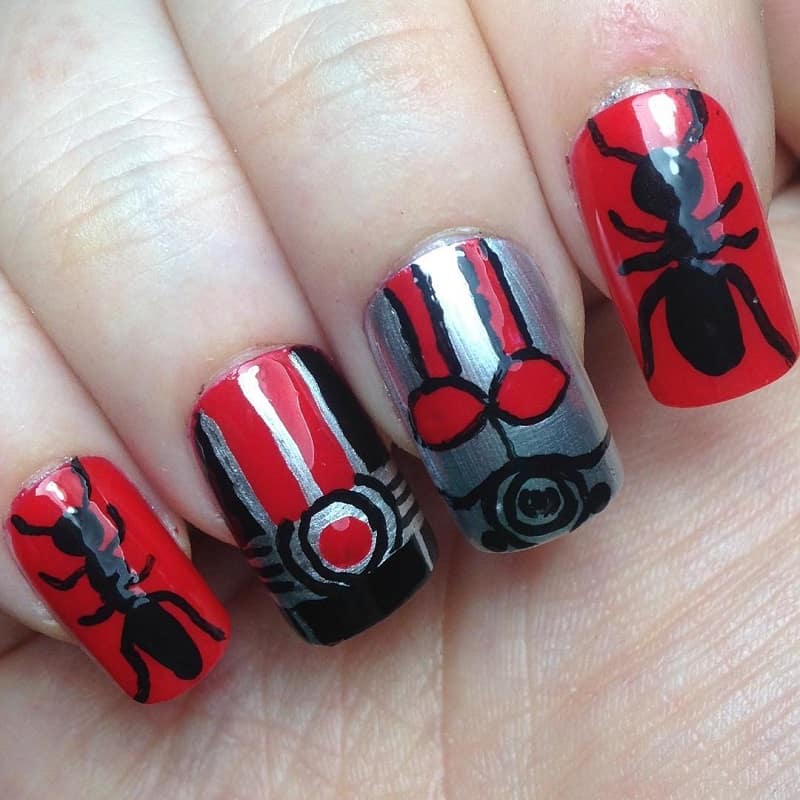 marvel antman nail art
#5.
marvel superhero thor nail art
#6. The Spidy
Spider-Man is one of the most popular characters of Marvel. This character is still so popular that new movies are being made based on the heroics of Spider-Man. You can use the red and blue color of his costume in your superhero nail art.
Football Nail Art to Support Your Team
#7. Wonder Woman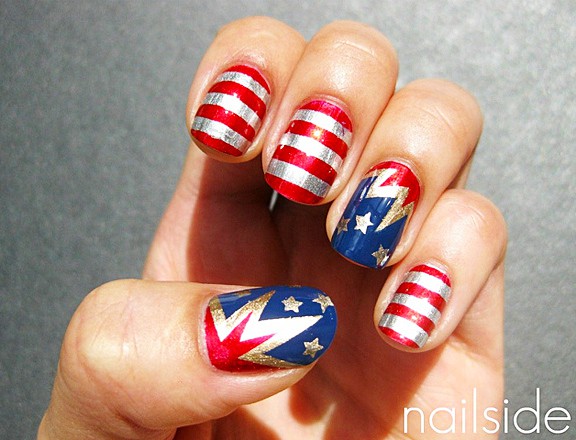 Wonder Woman is a dominating woman character of Marvel Comics. You can use the patterns and colors of the costume to paint Wonder Woman nails as superhero nail art.
#8. Marvel Comics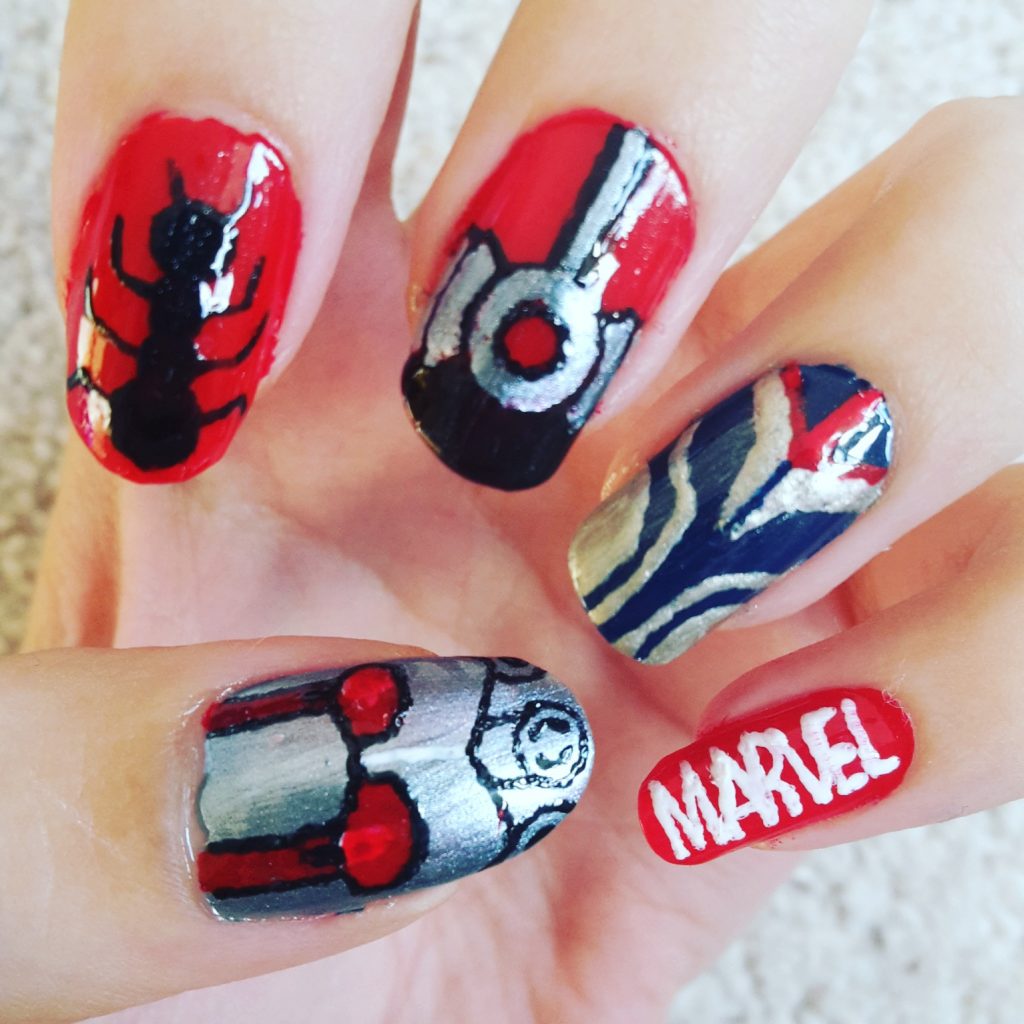 We all know what Marvel Comics is for us. You can write its name on any of your nails along with some superhero characters while having Marvel superhero nail art.
#9. Captain America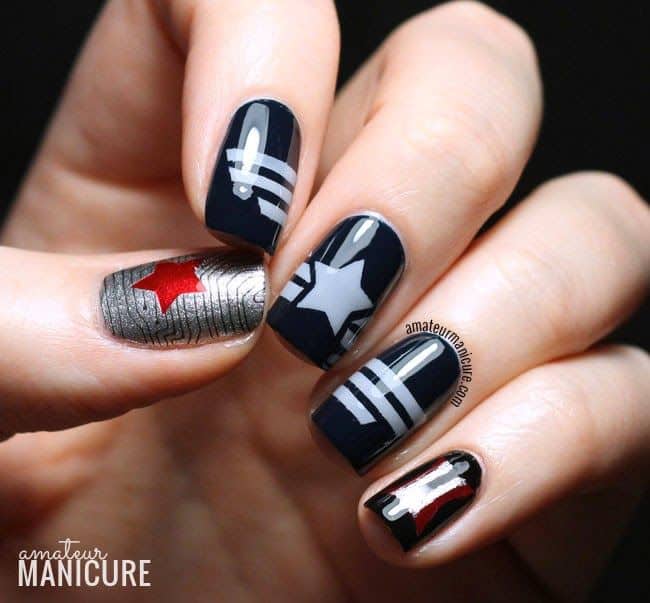 Captain America is known worldwide for its leadership qualities in fatal operations. You can have this design painting the identical stars of Captain America on your back nails.
#10. The Batman
The Batman is the person we need in every city. We all feel hopeless at some points being depressed by the activities of the political leaders. Only Batman can save our Gotham city. You can draw the logo of Batman to have superhero nail art on your black nails.
#11. Daredevil Nails
You can paint the image of Daredevil character of Marvel Comics when you are having Marvel & superhero nail art.
#12. Action Impacts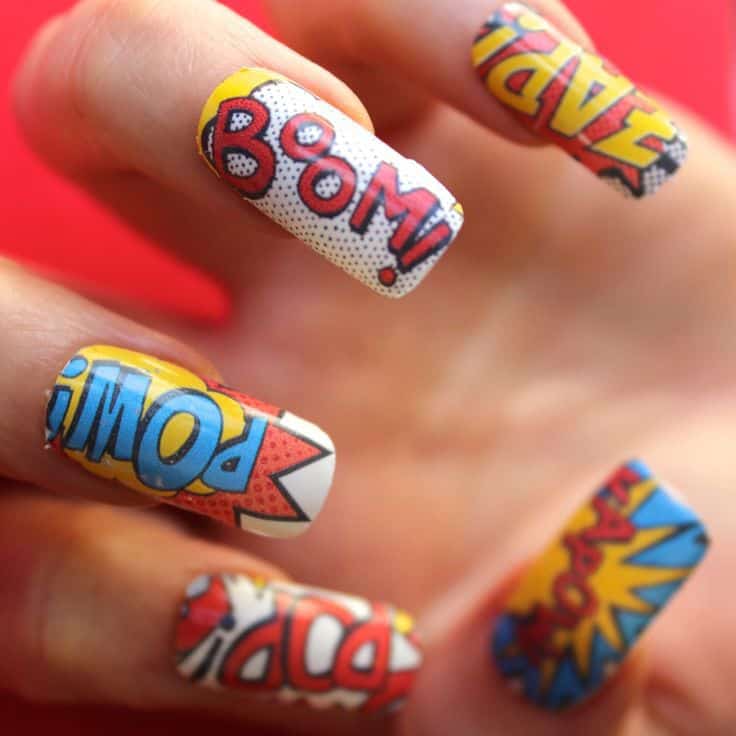 This is not the image of any character. This is the visual impacts of the action of the superheroes. You can paint your nails with these words as Marvel & superhero nail art.
#13. The Deadpool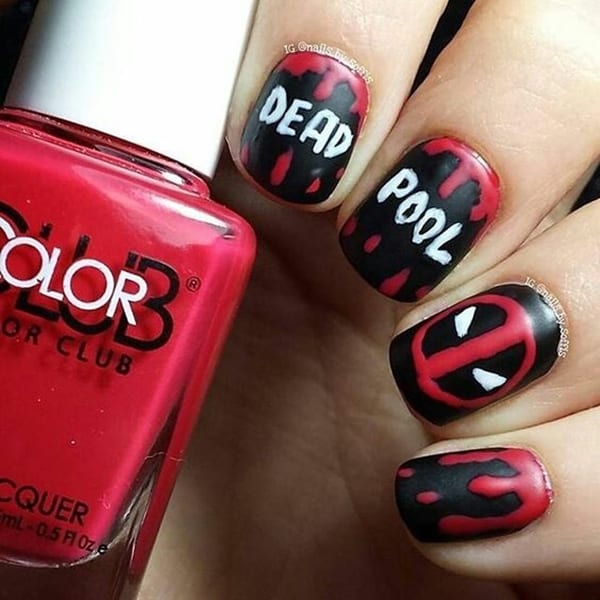 You can depict the image of Deadpool, which is a famous Marvel character, to paint your nails in Marvel & superhero nail art.
Harley Quinn Nails for The Badass
#14. The Superheroes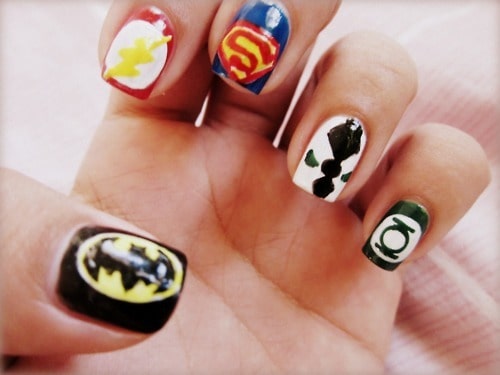 You can draw the logos of prominent superheroes such as Superman, Batman, the Flash, Antman etc on your nails. This is the perfect illustration of Marvel & superhero nail art.
#15. Superman Nails
You might not be a superman but you surely can have Superman nails. Paint your nails with the logo and the colors of Superman's super costume to have this nail art use polka dots on one nail to give it a feminine touch.
#16. Dazzling Spider-Man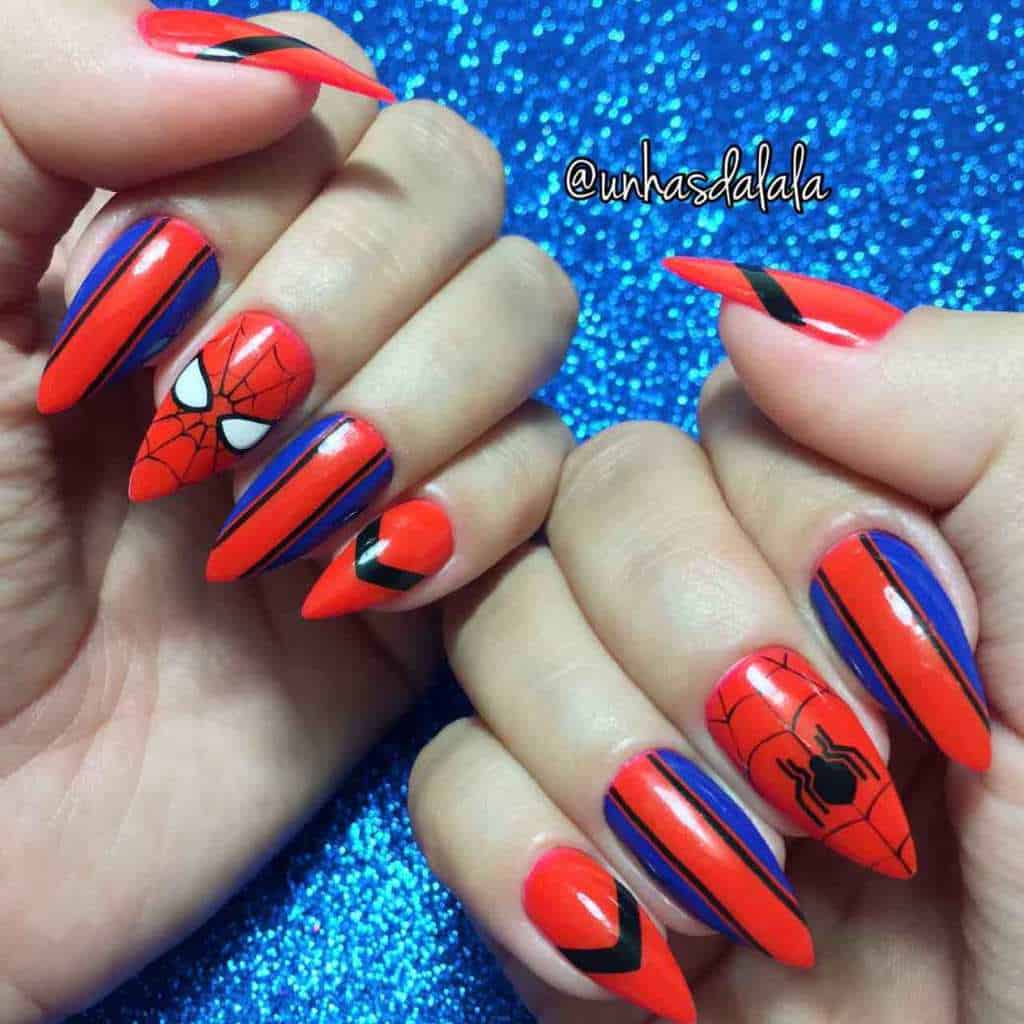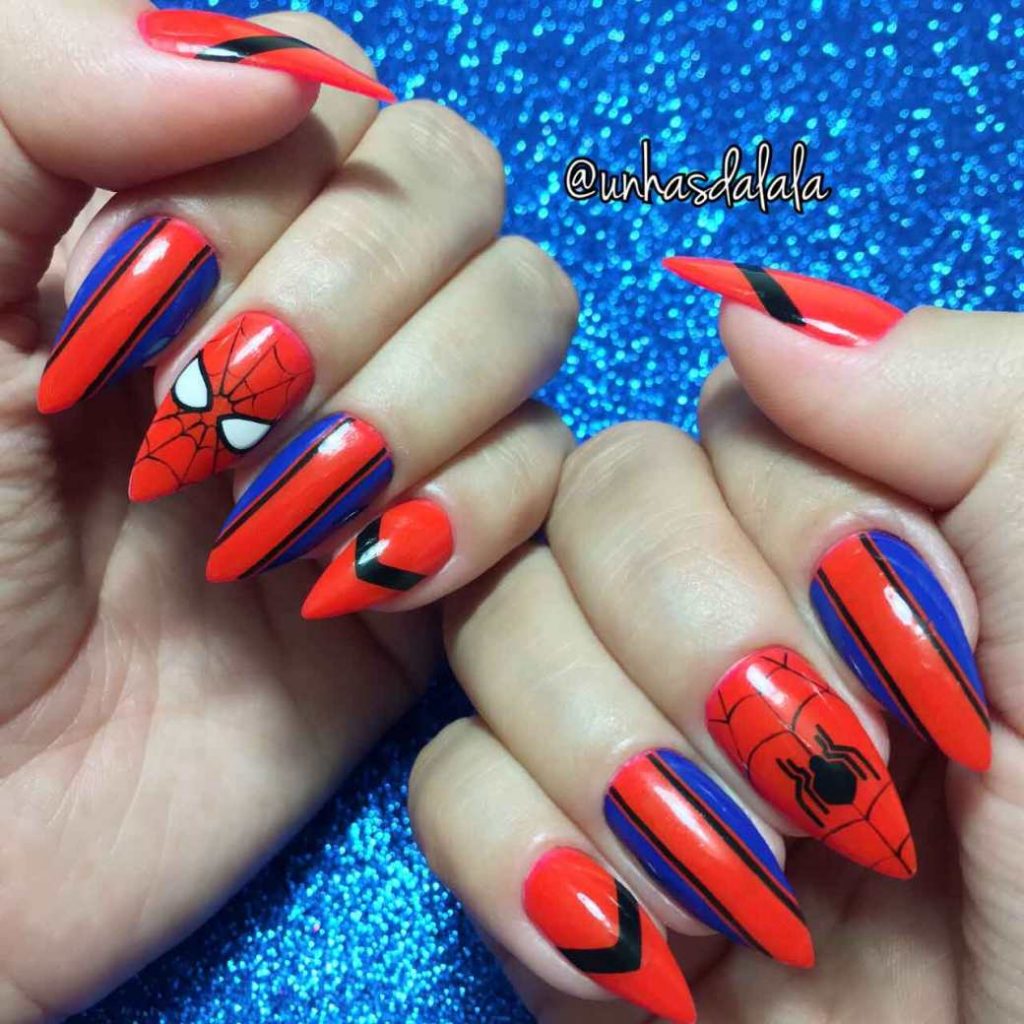 Our eyes get dazzled by the heroic activities of Spider-Man. And here are some dazzling Spider-Man nails to have as Marvel nail art.
#17. X-Man Wolverine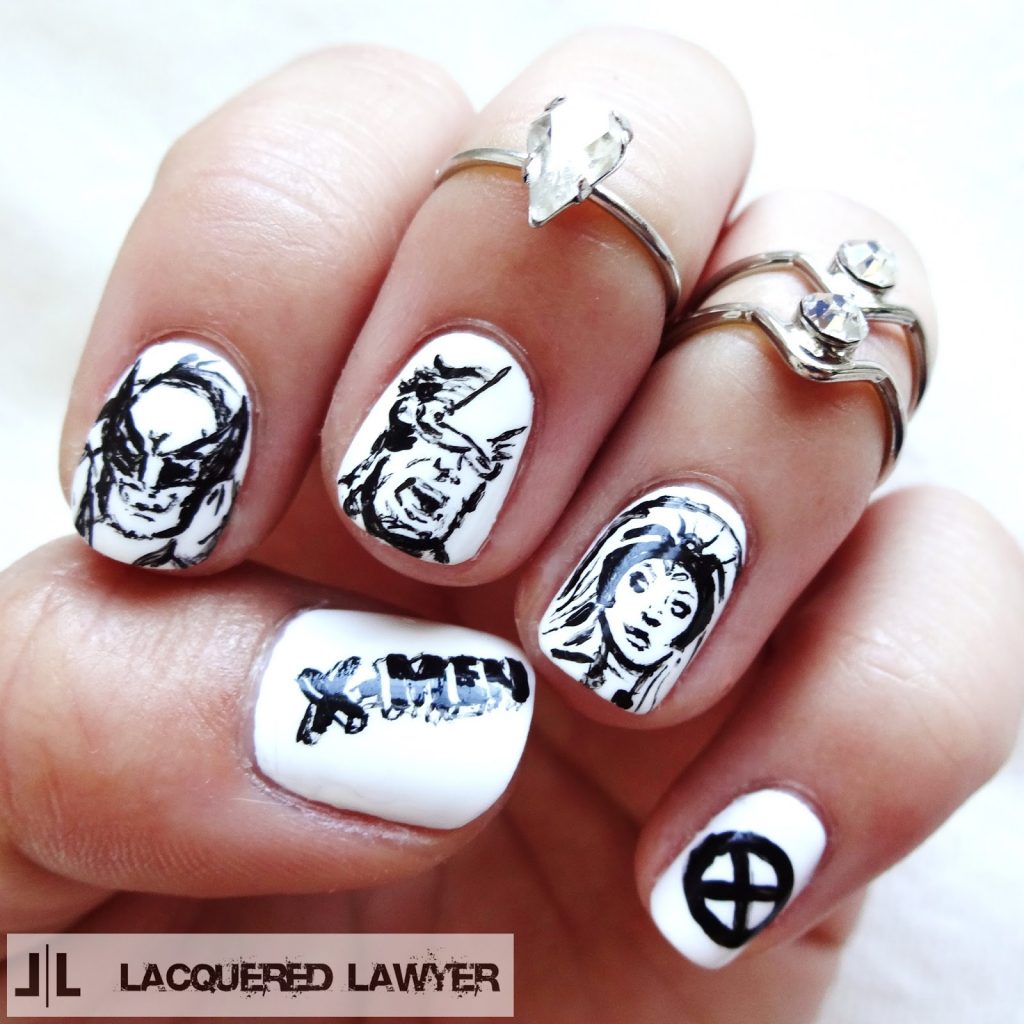 Wolverine is the most favorite character in the X-Men series. You can illustrate some mutant characters on your nails keeping the wolverine in the central attraction with black and white nail colors.
#18. Captain Fantastic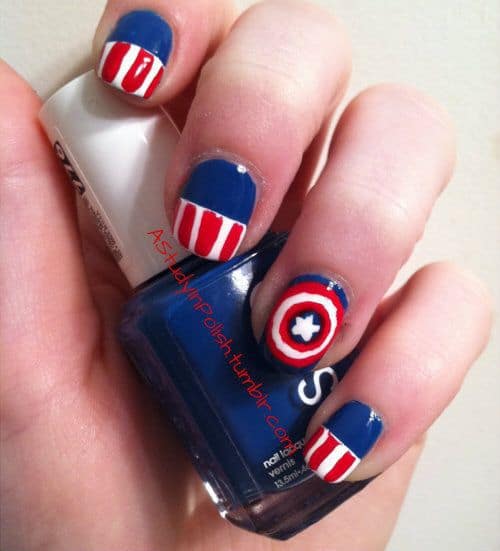 Captain America is widely known for keeping his cool at times of danger. You can illustrate his character on your nails while having Marvel & superhero nail art.
#19. Superheroes from DC
There are some popular superheroes in DC Comics publication. They can also be considered as elements to be used in superhero nail art.
#20. The Avengers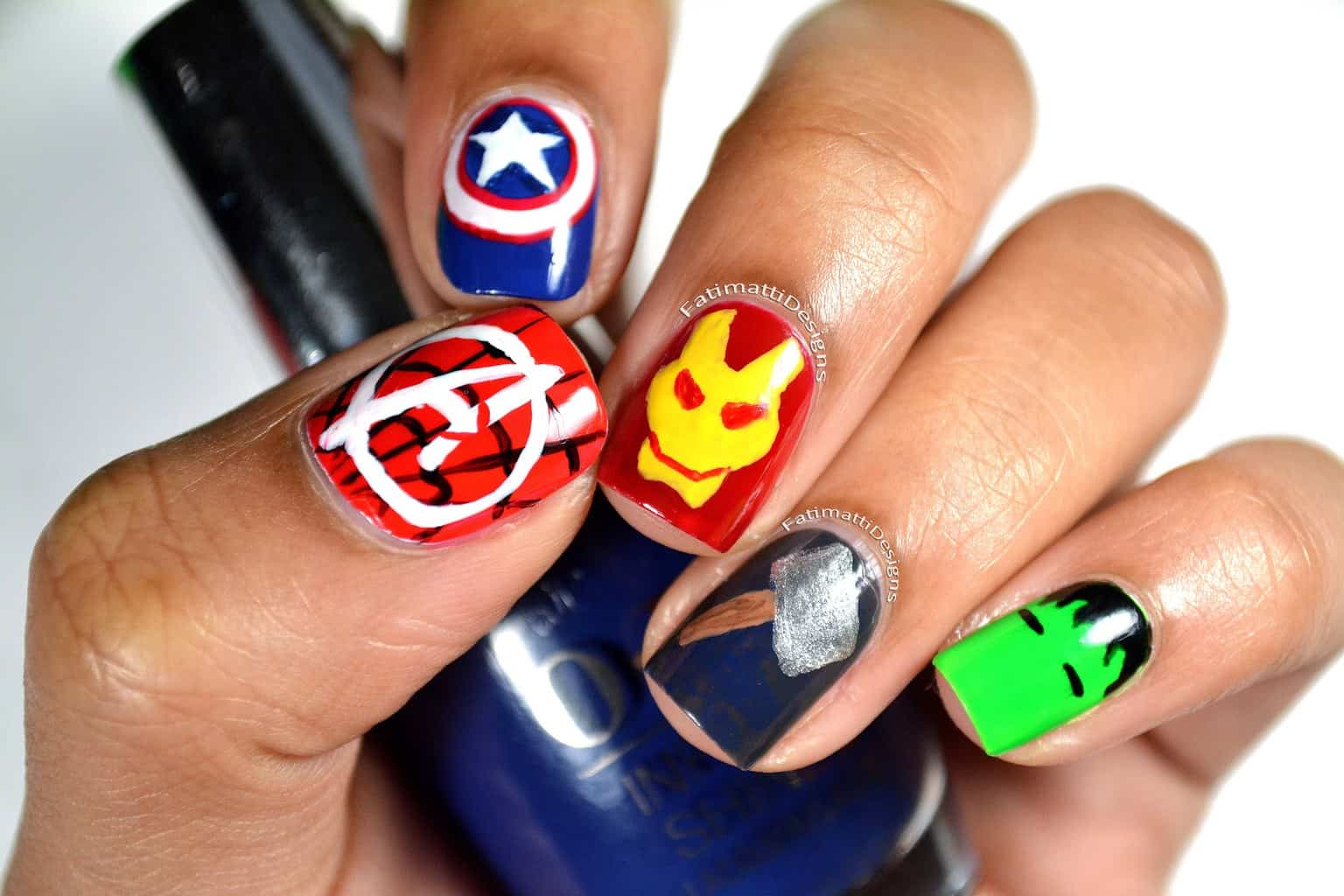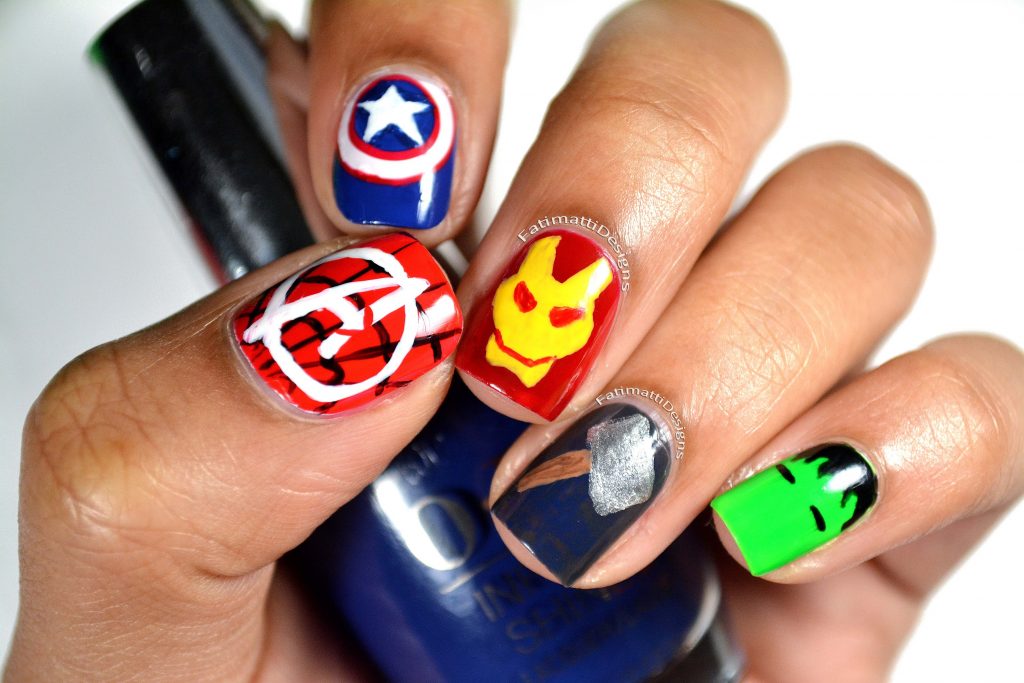 Most of the popular Marvel characters namely Thor, Iron Man, Hulk, Captain America etc are combined together in the Avenger series. They are working together to fight against all odds and evils in this series. You can have this as Marvel nail art.
#21. Amazing Superpowers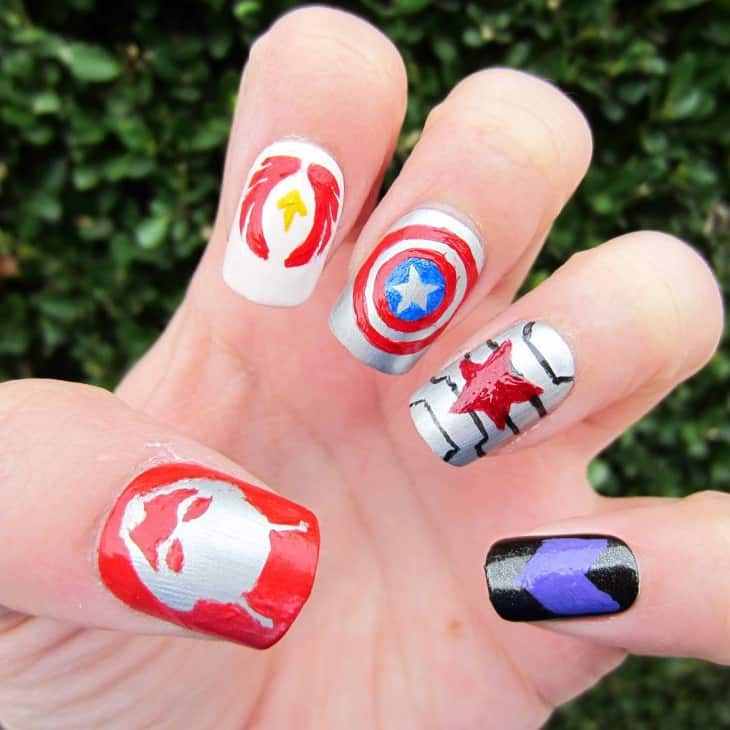 These logos of Marvel characters can be used to draw superhero nail. The logos of different Marvel superhero characters look amazing if they are drawn perfectly.
#22. Marvel Characters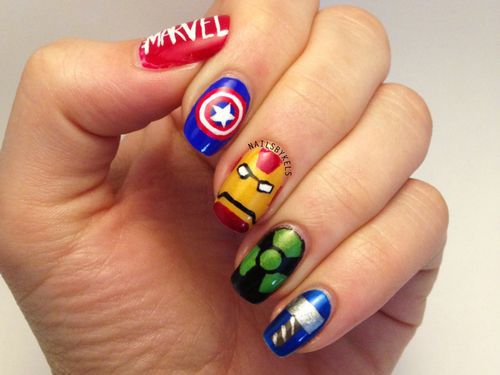 Popular Marvel characters can be painted in many ways to create ultimate Marvel superhero nail art. You can try this one too.
#23. Red Hot Superman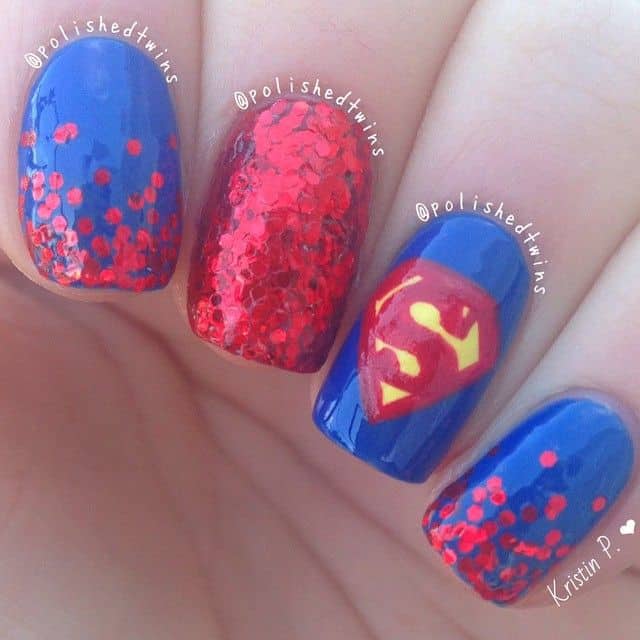 Superman is such a character in which almost every girl has a crush. You can use the hotness of red and the power of superman together in this nail art.
#24. The A-team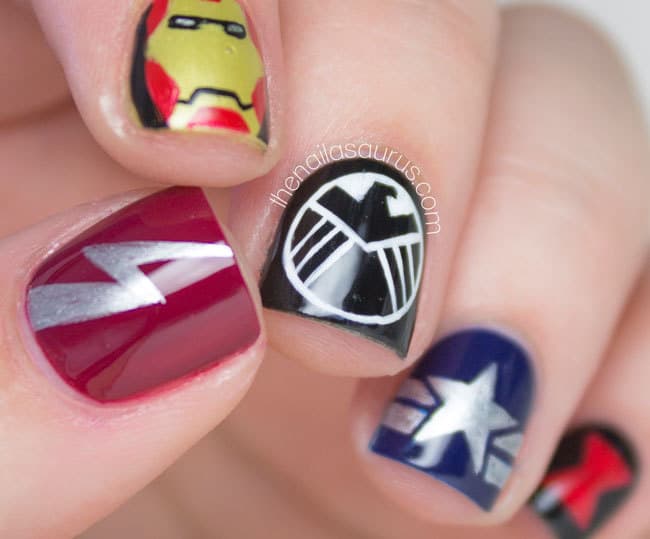 You can form a team of your own on your nails. Paint any logo of any superhero to form an A-team for your mission. This design will look stunning on your fingernails.
#25. Iron Man Nails

Last but not the least, you can paint the image of the great inventor Tony Stark on your nails. He is the Iron Man, who does the invention of gadgets for the Avengers. Paint his costume in maroon and gold color and face to have superhero art on your precious nails.
Nail Design Idea for Welcoming 2018
Some Marvel & Superhero Nail Designs for Crazy Look
There are a lot of superhero characters in different comics series. I have tried to uphold only the most popular ones. If your fav one goes missing, nothing to worry. You can paint that using the ideas discussed here in this article. Let your favorite superhero reign on your nails.