Florence Delorez Griffith-Joyner, or Flo Jo for short, still leaves many of us bewildered at her track records back in her prime.
If you don't know her for her athletics, you might know her for the famous Flo Jo Nails that have inspired an art installation or two in the past decade.
She is the proud holder of the title of being the fastest female athletes in history, with her fame rising in the late 1980s. In this article, we review her background, achievements, and of course, her nails that she was also famous for.
Not So Fashionable But Iconic Flo Jo Nails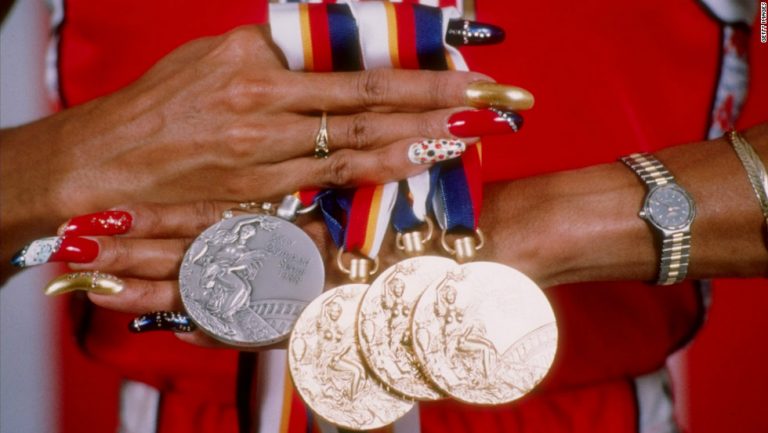 Flo Jo once kept her nails up to about 6.5 inches, and she was not afraid to keep them manicured and decorated even as she participated in the 1984 Olympics.
For that game, she painted three of her nails red, white and blue to represent the American flag, and she painted another nail gold to represent the medal that she was aiming for. She sported 4-inch long tiger stripes nails in the 1988 Olympic Trials. Later on, she also sported fuchsia nails.
Flo Jo's Background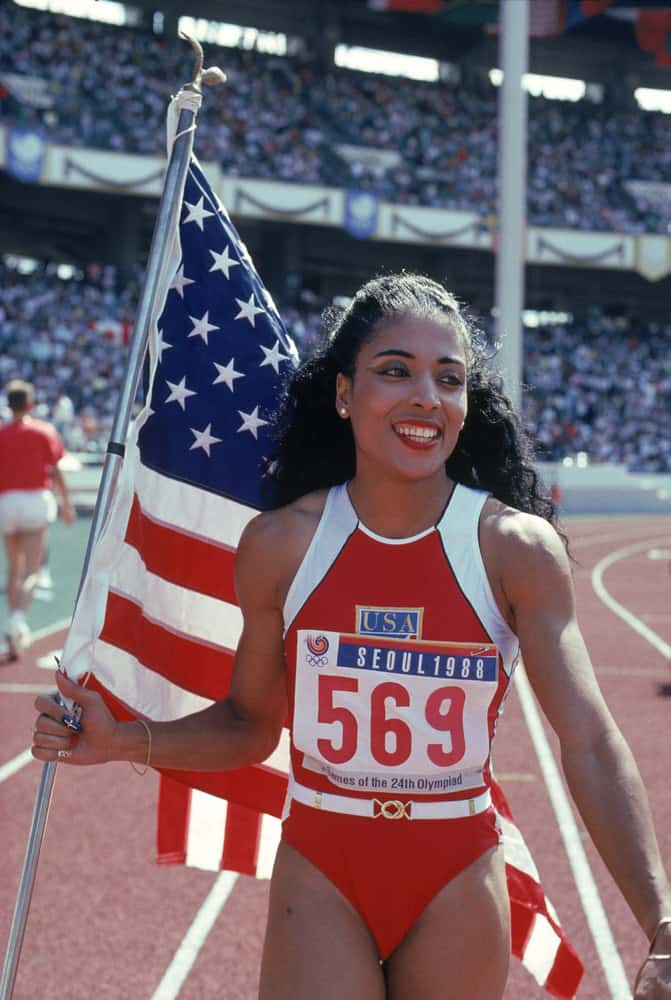 Flo Jo was not just your normal female athlete. She was also known for keeping her flashy personal style in check while she was going about her track performances. This female athlete was born in California on the 21st of December 1959 and was deeply involved with athletics from when she was still young.
Flo Jo retired shortly after her Olympic games. Even in her high school days where she studied in Jordan High School in Los Angeles, Flo Jo has shown some interest in track meets and fashion, the unique combination of which has led her to persuade her track team members to wear tights with their track uniforms.
During the quarterfinals of the Olympic Game Trials, she managed to break a new world record when she managed to spring 100m in merely 10.49 seconds. Even in the 200m race, she managed to set a new American record with 21.77 seconds.
She also participated in other smaller races, where she ranked second in the Track and field News 1987 World Rankings in a 200m sprint. Flo Jo's unexpected death happened in her own home, where she suffocated during an epileptic seizure. The coroner had further explained that she had a cavernous hemangioma. This brain abnormality made her more prone to seizures.
Follow Trendy Nail Artists on Instagram
Flo Jo's Style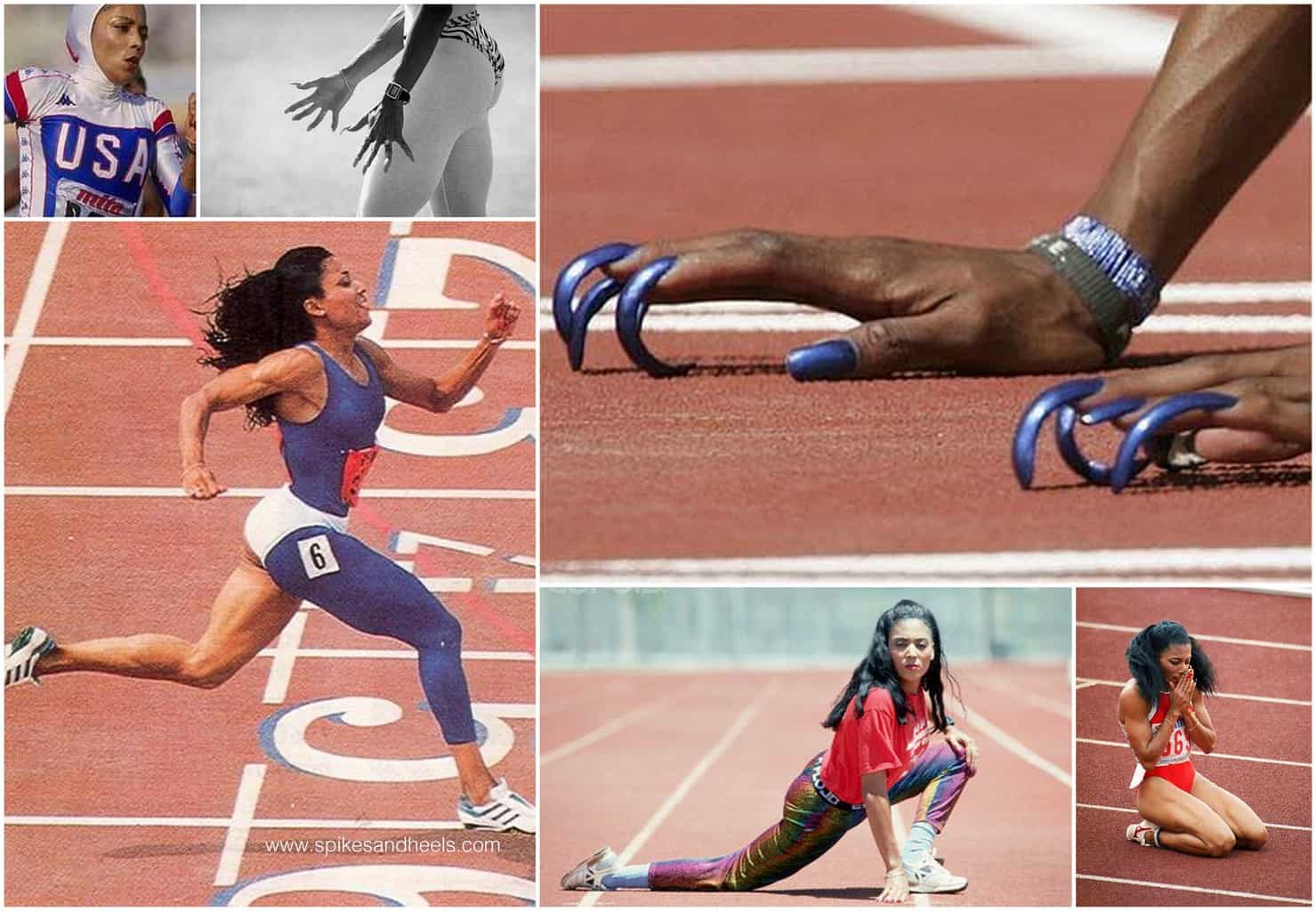 Flo Jo's nails were just part of her other bold fashion choices, during the Olympic Games or otherwise. She was daring enough to wear outfits that were unique to her personal style.
In April 1988, as an example, she wore a running suit with the right leg's length extending all the way to her ankles, while the other side of the suit was cut off in a style that she referred to as the 'one-legger'. She was famous for her flamboyant style – outfits and all.
Flo Jo even inspired a fellow track team member to do the same. She sported specially designed catsuits which were not considered conventional at the time.
While other athletes refrain from wearing accessories, Flo Jo kept her hair long and still wore pieces of jewelry. Her running suits were famed for their bold colors and designs. She was able to sport lime green, purple, or even something embellished with lightning bolts.
A Tribute to Flo Jo Nails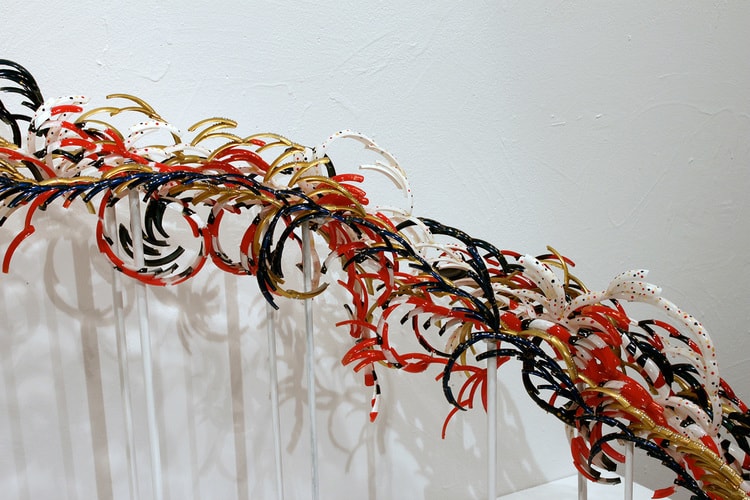 If you look for Flo Jo world record nails, you will find Pamela Council's art project. Pamela Council is a visual artist who works with nails as her medium, has an art project that served as a tribute to Flo Jo's nails. The art project was Olympic Games-themed.
Pamela Council hand-painted about 300 sets of acrylic nails to make this art piece. Just imagine the effort and time that it would take to individually paint each acrylic nail!
There are a total of 3000 acrylic nails in this piece. 2000 pieces used to create a sculpture of a 200m ascending running track with a 1:100 scale. You might find that the patterns on this nail set match those that Flo Jo sported in the 1988 Olympics.
The remaining 1000 pieces were used to create limited edition boxed manicure nail sets. A few other pieces were also used as pieces in a gumball machine.
See Who Owns the Longest Nails in The World!
Flo Jo's legacy lives on in the art installation, details of which you can still easily access online. She still holds the title of the fastest female runner in the 100m dash at a time of writing and also popularized for Flo Jo nails.
However, many people dispute this record. Some said that the world record was due to wind assist and possible performance-enhancing drug use.