Whether you are a romantic girl or irremediably in love with pink shades, these mesmerizing pink and white nails will make you forget about any other mani style. Why? Because they look absolutely fabulous!
Classy Pink and White Nail Designs
There are thousands of possibilities to mix these two colors, and in the article below, we will show you the most spectacular pink and white nails.
1. White and Pink Ombre Nails
Spread love wherever you go with this white and pink ombre nails. Create a half heart on your middle and ring fingernails. Choose small rhinestones if you want to create this design.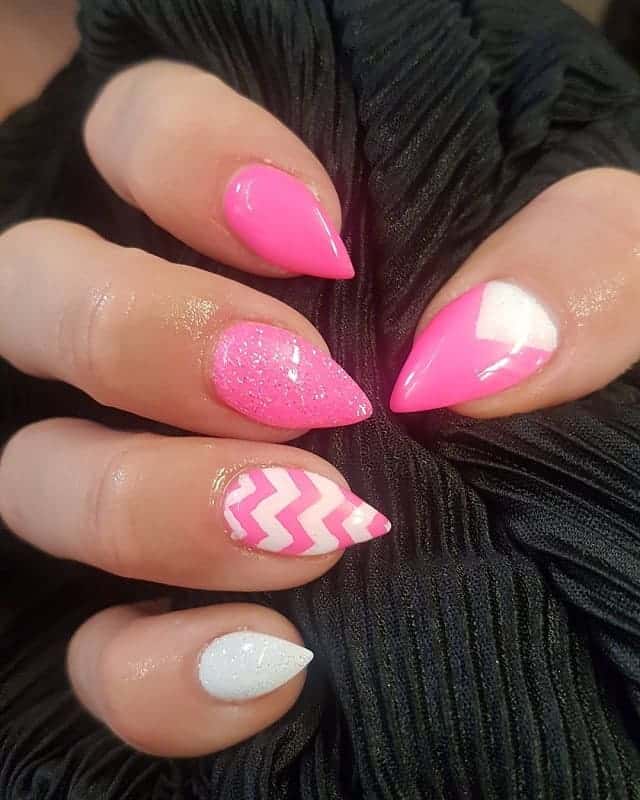 Pointy nails are very trendy right now, and if you want to copy this look, you'll need to build your nails with acrylic gel. Create various design mixes of white and pink on your fingernails.
3. Pink and White Gel Nails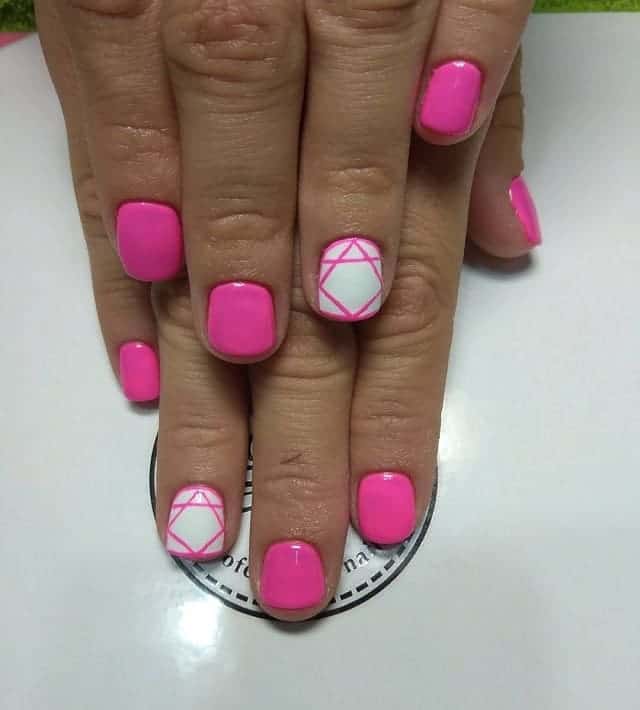 Use an electric pink shade for your nails and paint your ring fingernail in white. Create a line abstract design using the same shade of pink.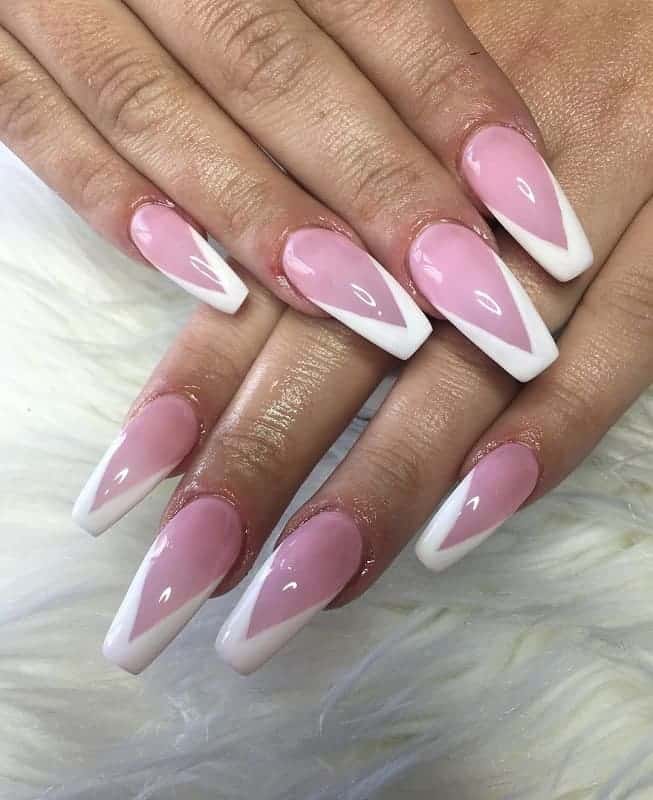 Take your French mani to a whole new level! Keep your nails long and paint them in a pale pink hue. Make a triangle design for the tips using white nail polish.
5. Pink and White Stiletto Nails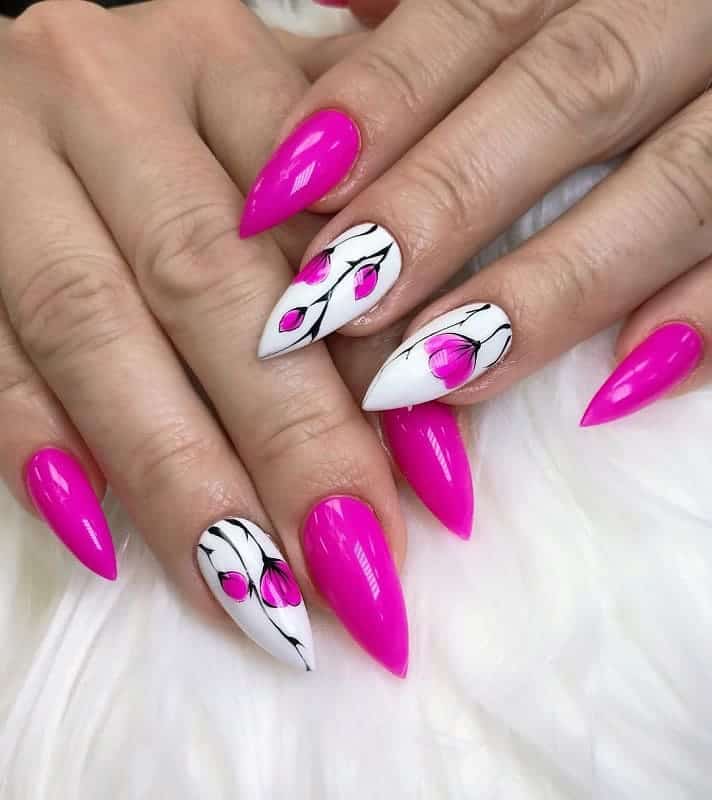 Stiletto nails look fabulous, especially if you choose to paint them in a darker electric pink shade. Choose one of your nails and paint it white; add a gorgeous floral design.
6. Short Pink and White Nails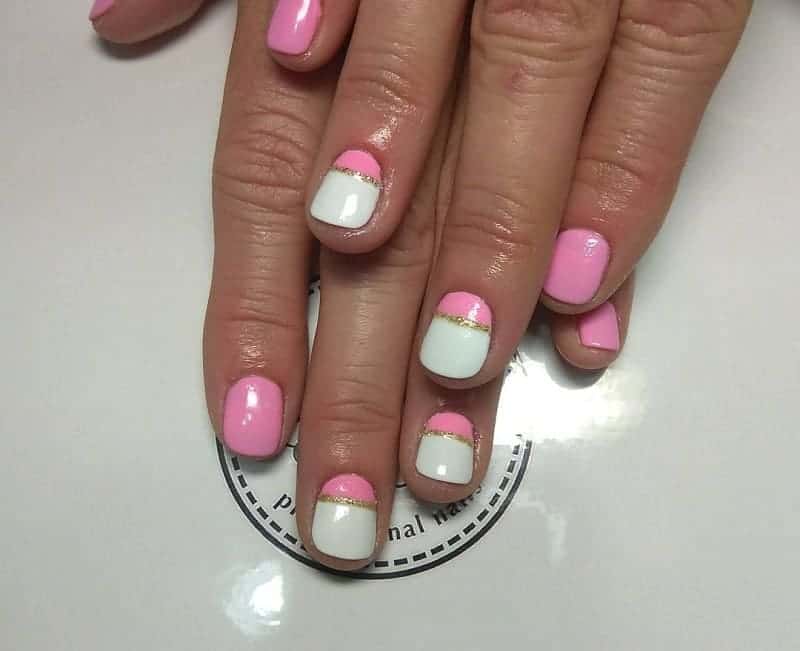 Glitter always adds a glamorous tone, and this is precisely the effect it will have on your nails. Paint them in a pale pink shade, and for two of your nails, combine that gorgeous hue with white. Draw a small glittery line.
7. Hot Pink and White Nails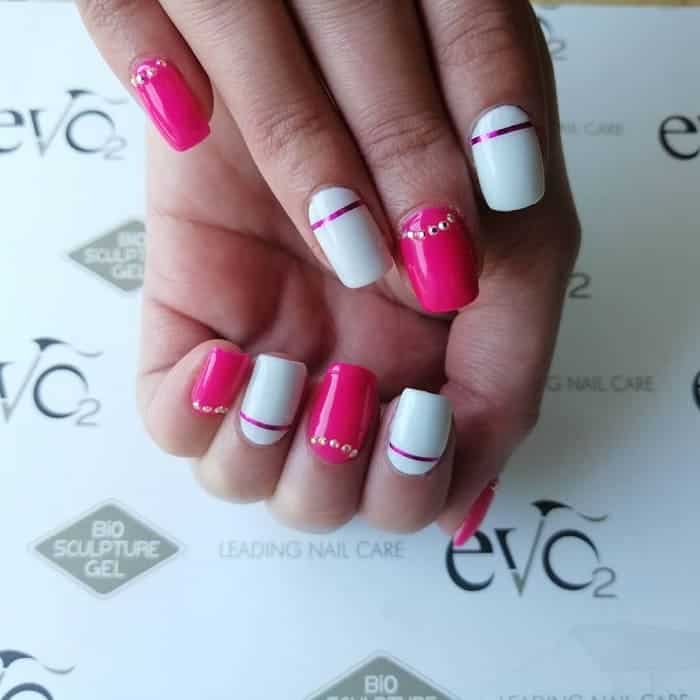 There is no way you'll go unnoticed with this electric pink nail polish! Mix it with white and create various designs using small rhinestones and thin lines.
8. Light Pink and White Nails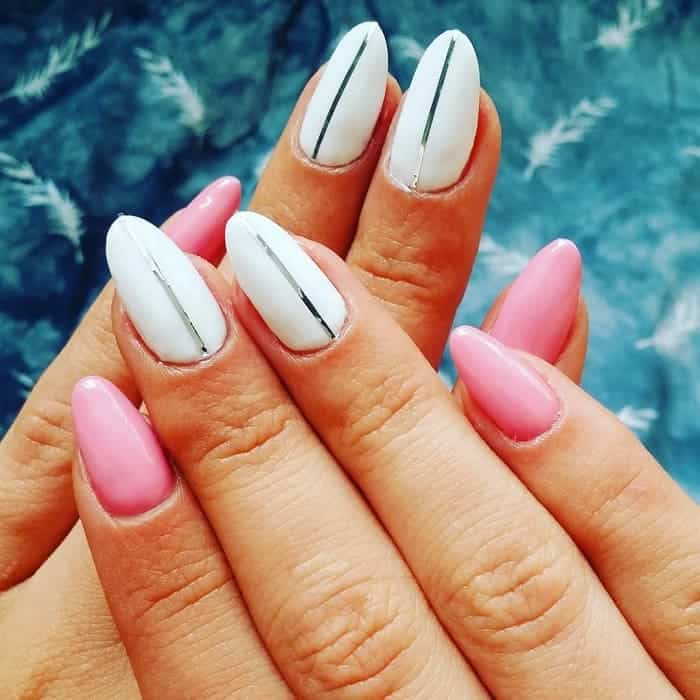 If you like your mani to be gorgeous but simple, use a light pink shade and a white nail polish. On the White nails, create a slim silver chromed line.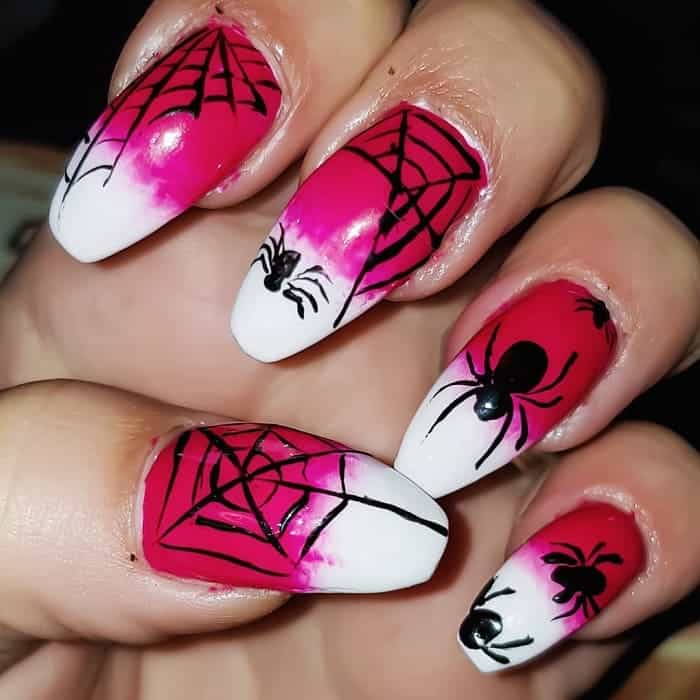 10. Pink, White and Gold Nails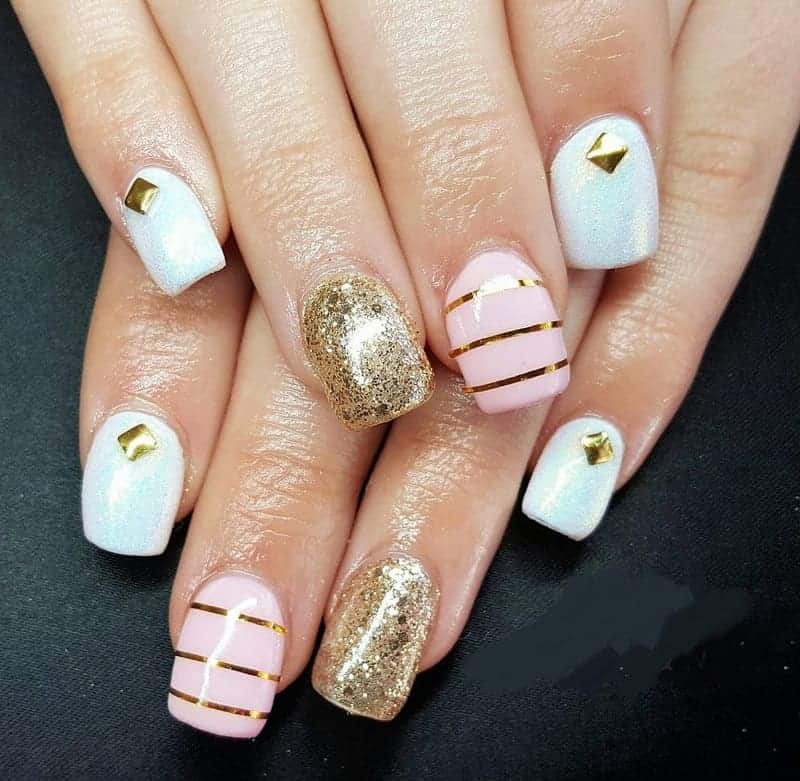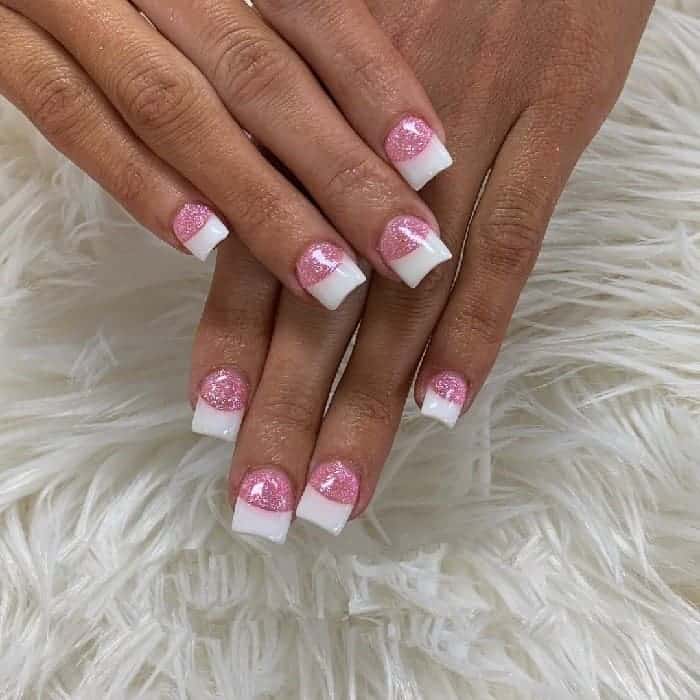 12. Pink and White French Nails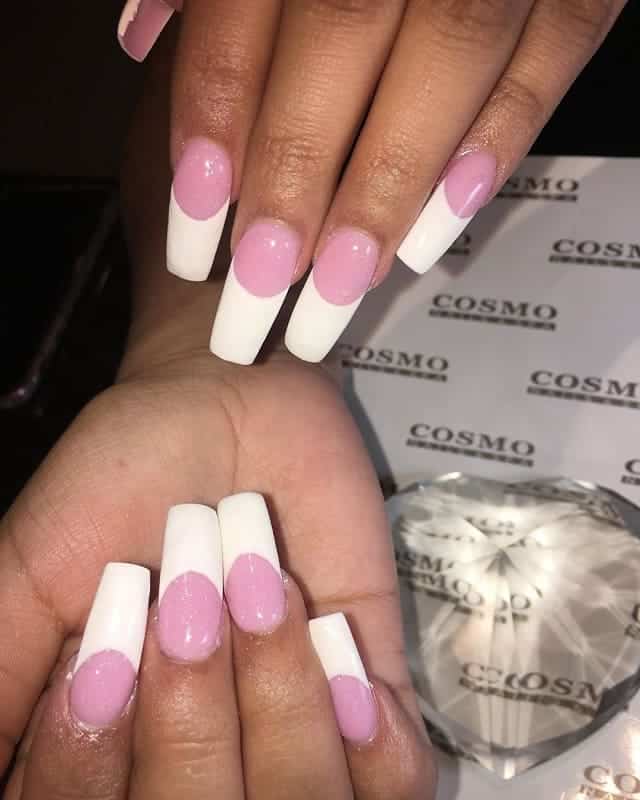 The pink and white color mix is probably one of the best combinations you can think of when you want a spectacular nail design. These two colors fantastically work together, and the examples above prove our point. We are curious, which pink and white nail color combo are you gonna try?