20 Bright Sunflower Nail Arts to Look Beautiful
Flowers are the most beautiful colorful creation of nature. You can use the colors and patterns of any flower in your nail art to express your love for nature and beauty. Sunflower is a beautiful flower having yellow petals and yellow, maroon or brown disc florets inside.
These round flower heads tend to face the sun during their growth period, once they begin blooming they no more follow the sun. They are named sunflower for their sun-facing tendency. You can have the beauty of sunflowers painted on your nails by applying sunflower nail art.
Sunflower Nail Arts for Flower Lovers
Sunflower nail art can be done in many ways. Most of the time the simple representation of the images of sunflowers is the main element of sunflower design. You can use glitters, polka dots, or 3D sunflower images while designing sunflower nail art.
And, don't confuse daisy nails with sunflower nail art. Daisy nails are different in terms of the look and size of the flowers. Let's see how you can design your nails with sunflower nail art.
#1.
sunflower acrylic nails
#2.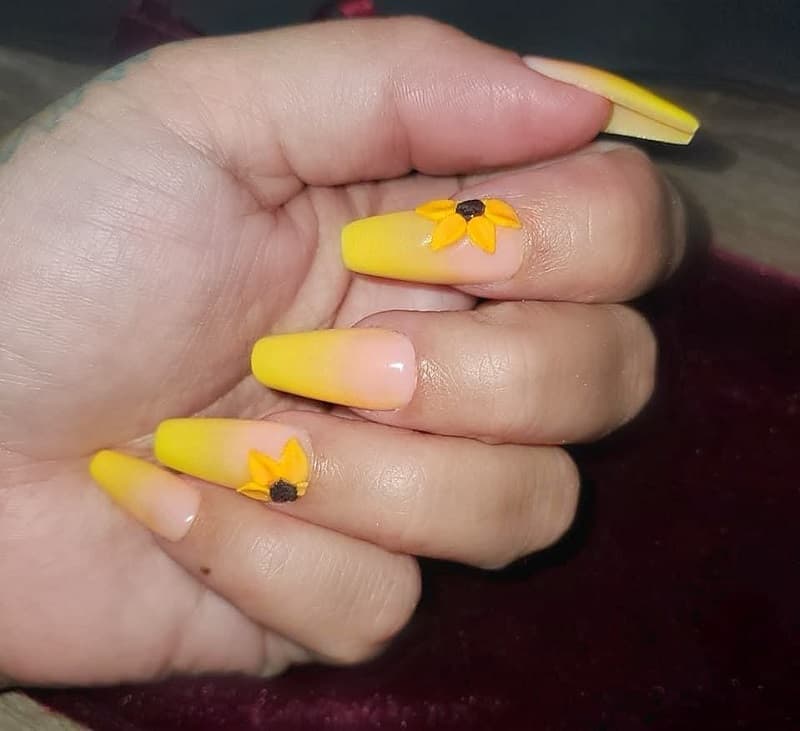 sunflower ombre nails
#3.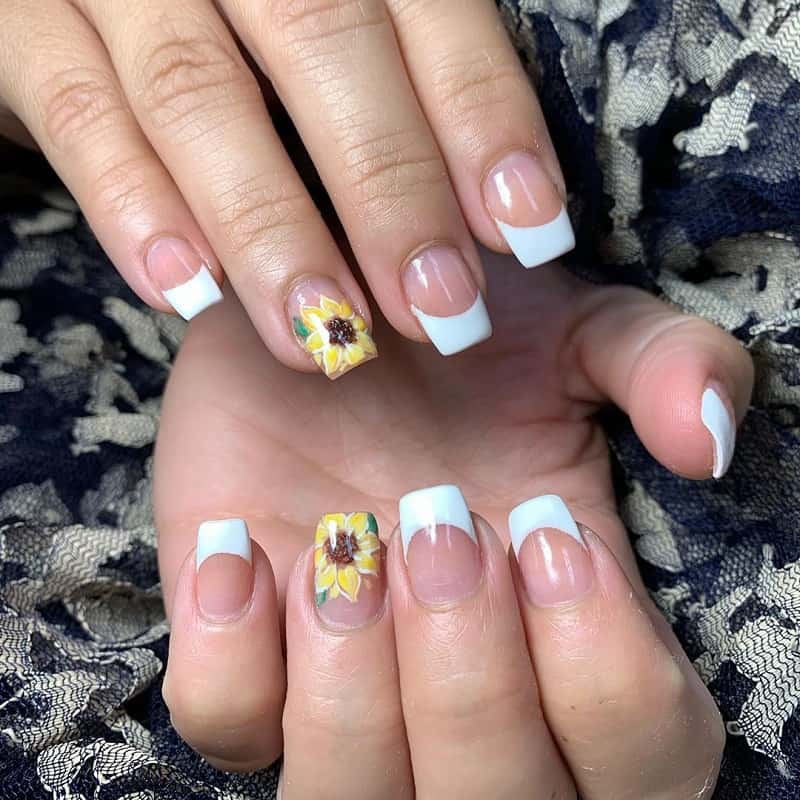 french nails with sunflower
#4.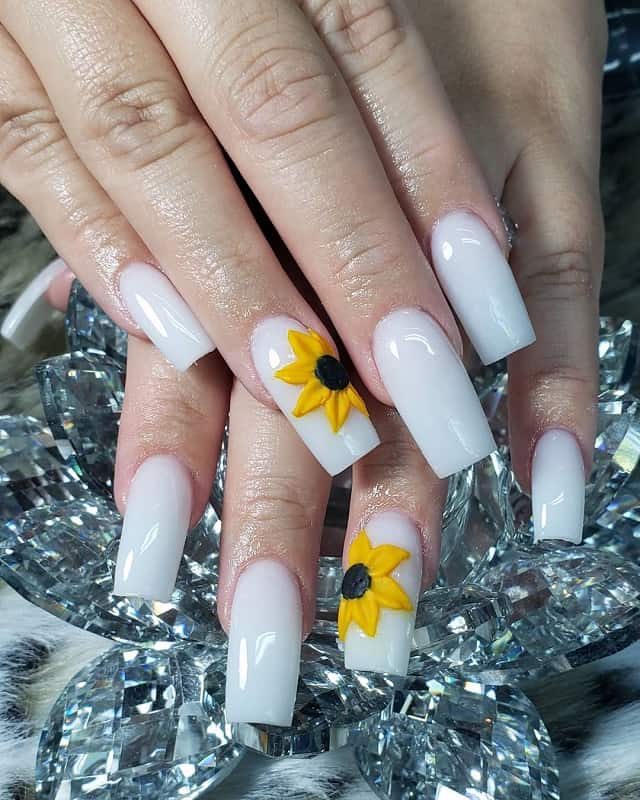 white nails with sunflower
#5.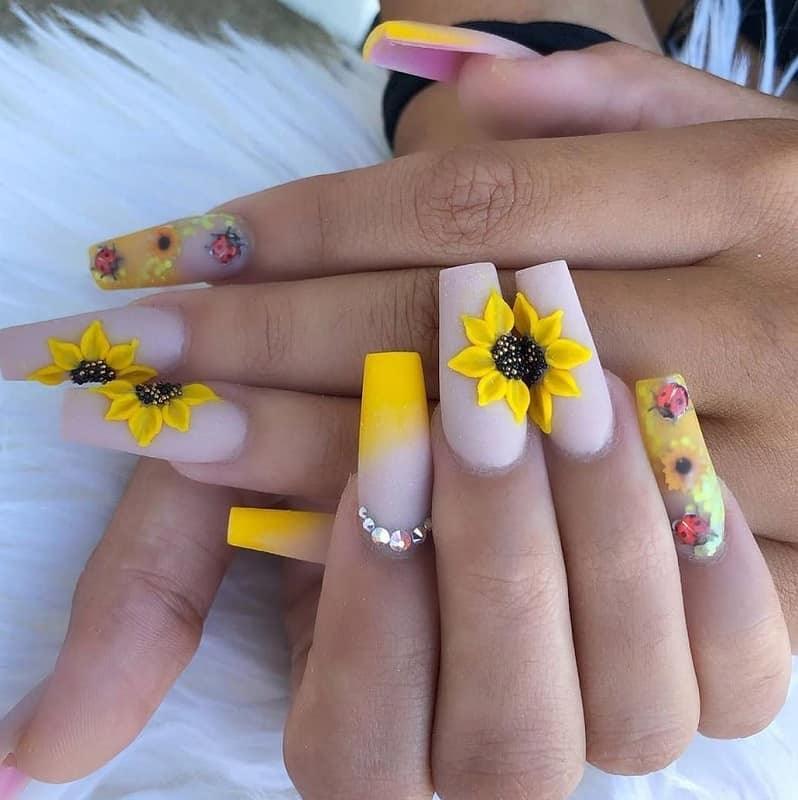 sunflower wedding nails
#6. Sunflower Coffin Nails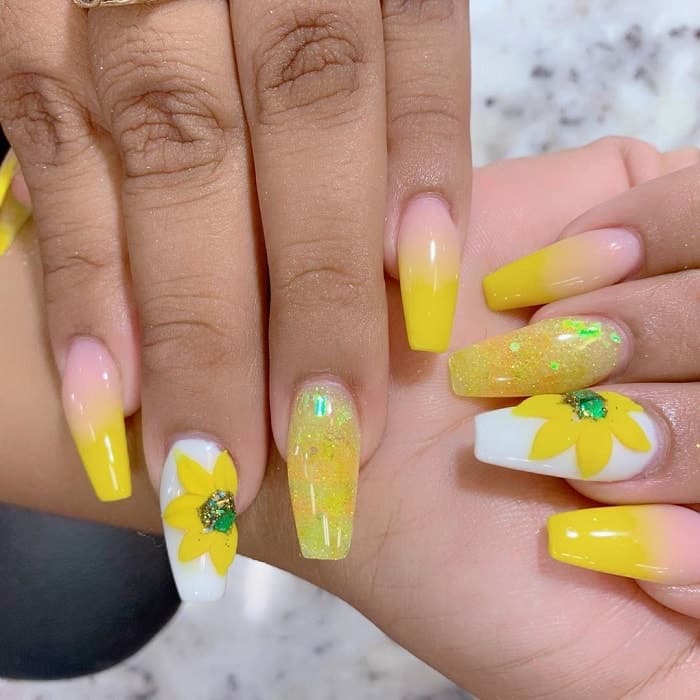 #7. Sunflower Toe Nail Art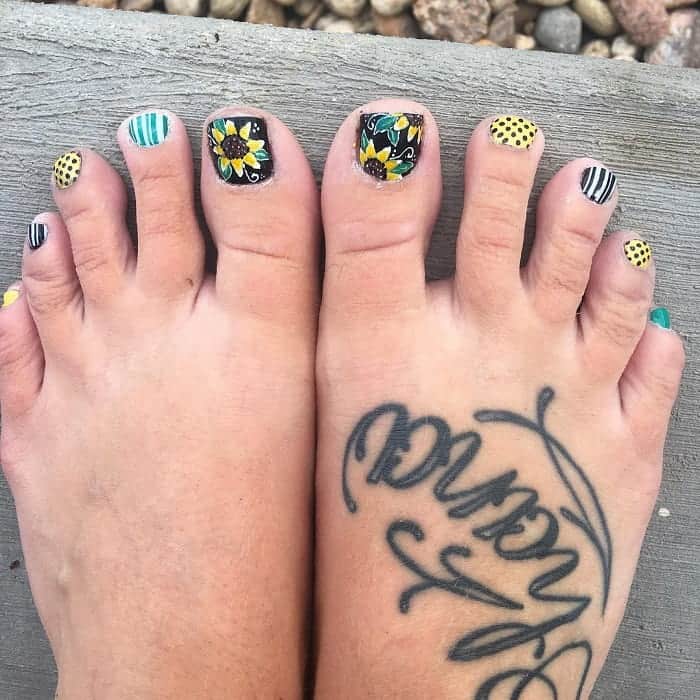 #8. Yellow Nails with Sunflower Design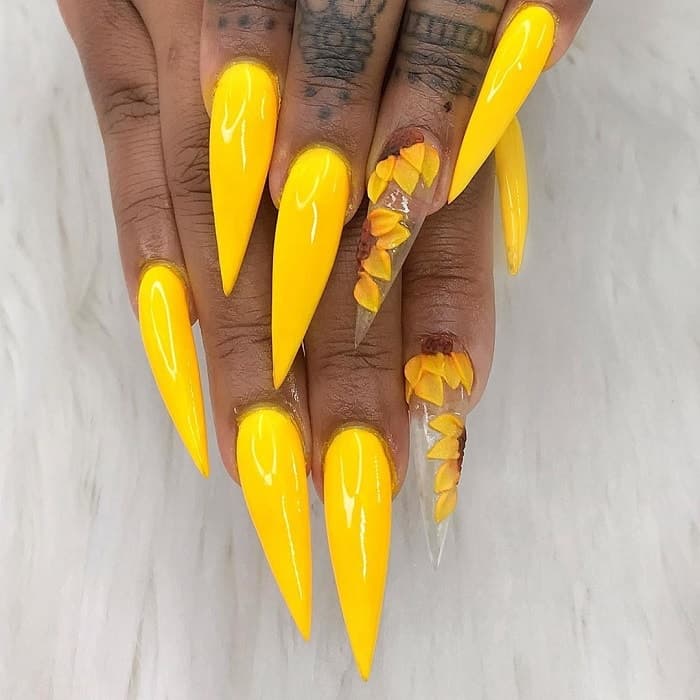 #9. Sunflower Nail Stickers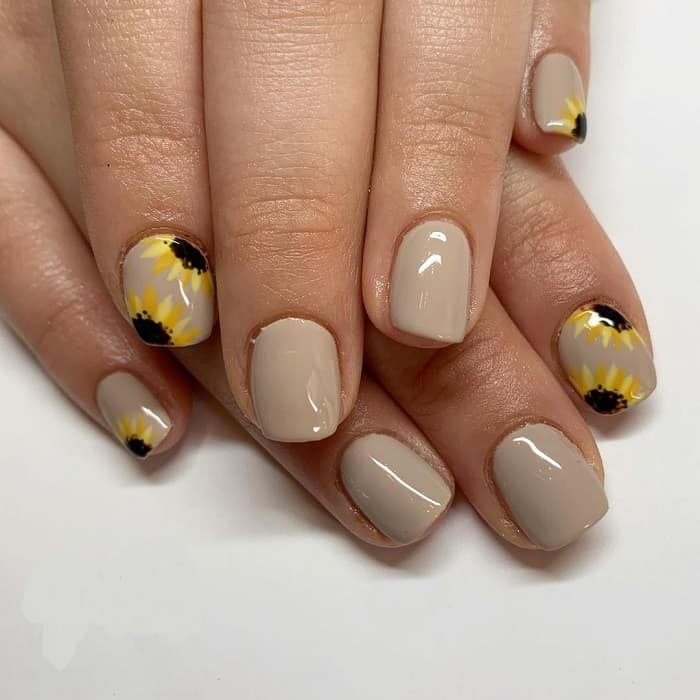 #10. Black Sunflower Nail Design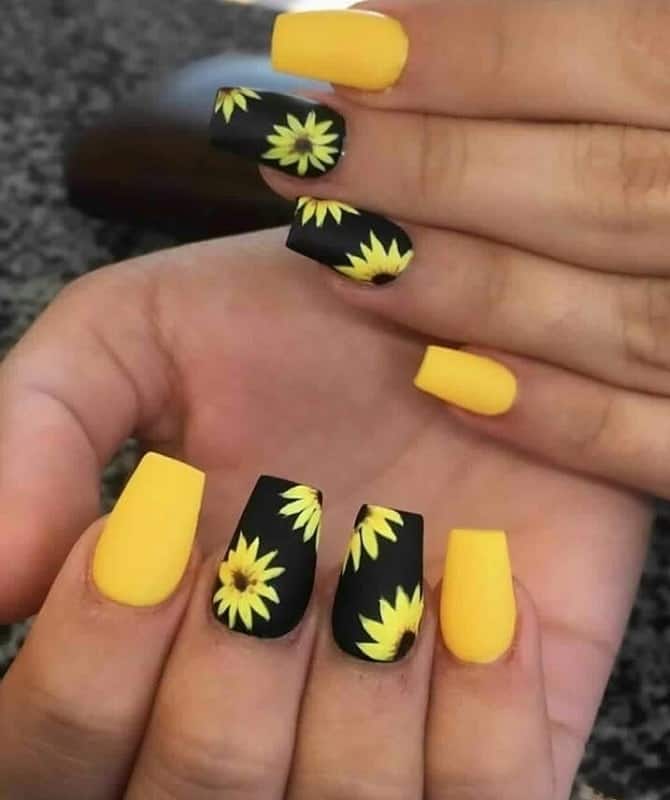 #11. Natural Setting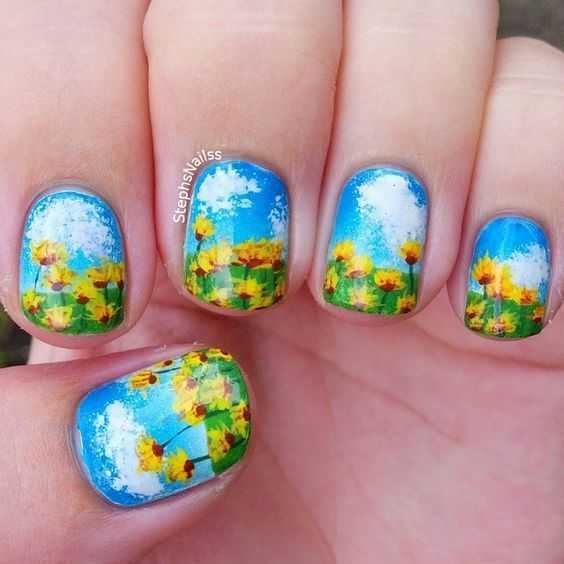 Here the sunflowers are painted along with the green plants. And the light blue background of the nails is resembling the sky. All these things, all together, refers to the natural setting of a sunflower field.
#12. Shiny Sunflowers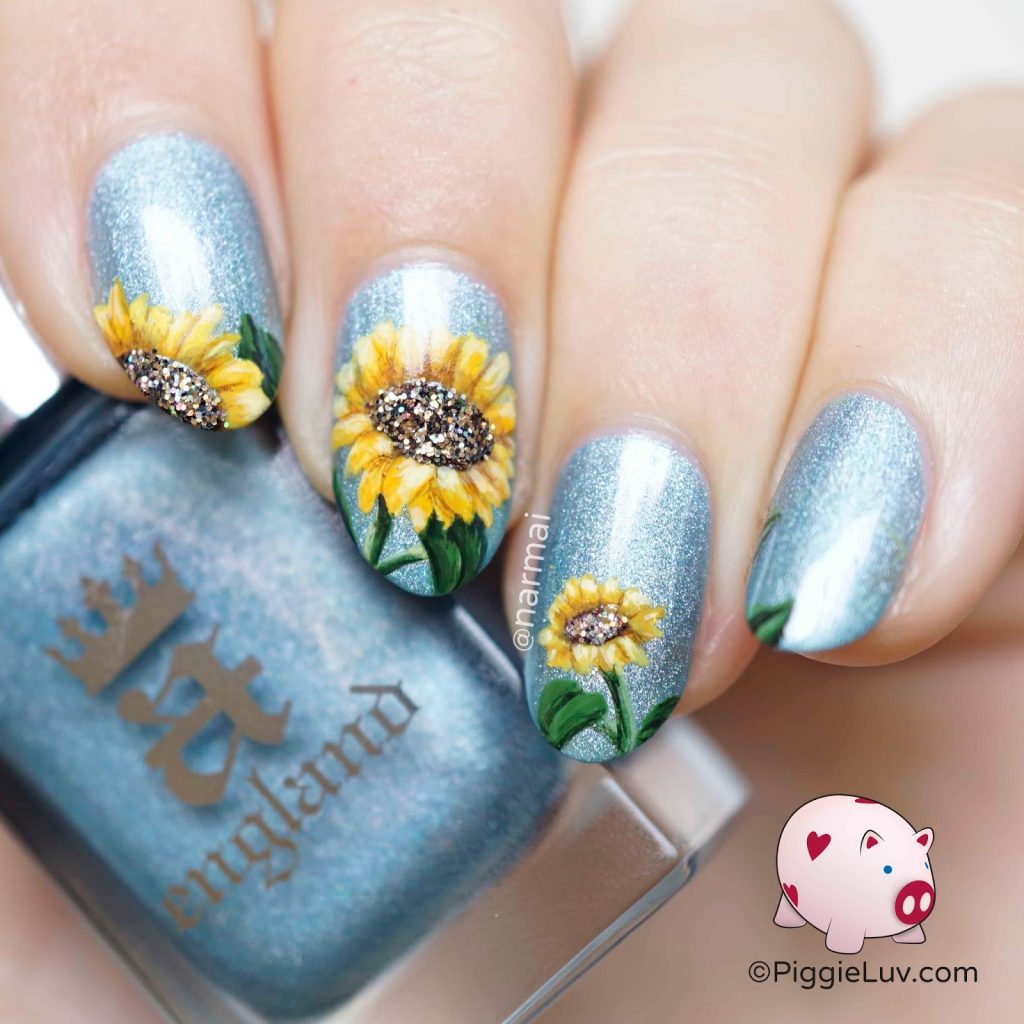 If you are a shine lover, you can have these shiny sunflower nails to make them look stunning. The thin silver glitters will help your nail glow along with sunflower nail art.
#13. Easy Sunflower Nail Art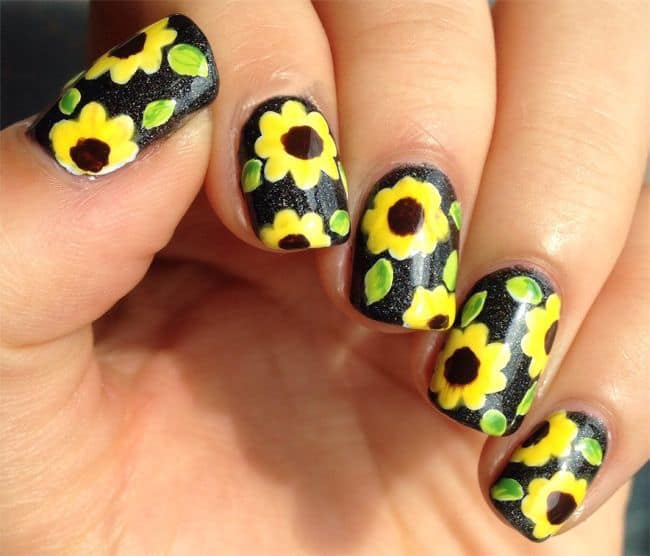 Some people don't like complexities. They always find the simplified version of any design. You can choose this design if you want an easy sunflower nail art.
#14. B&W Charm
Black and white are the constant pair of colors that have an impact on every design. You can use the charm of black and white in your sunflower nail art to have beautiful nails like these ones.
#15. Leaning Against the Sky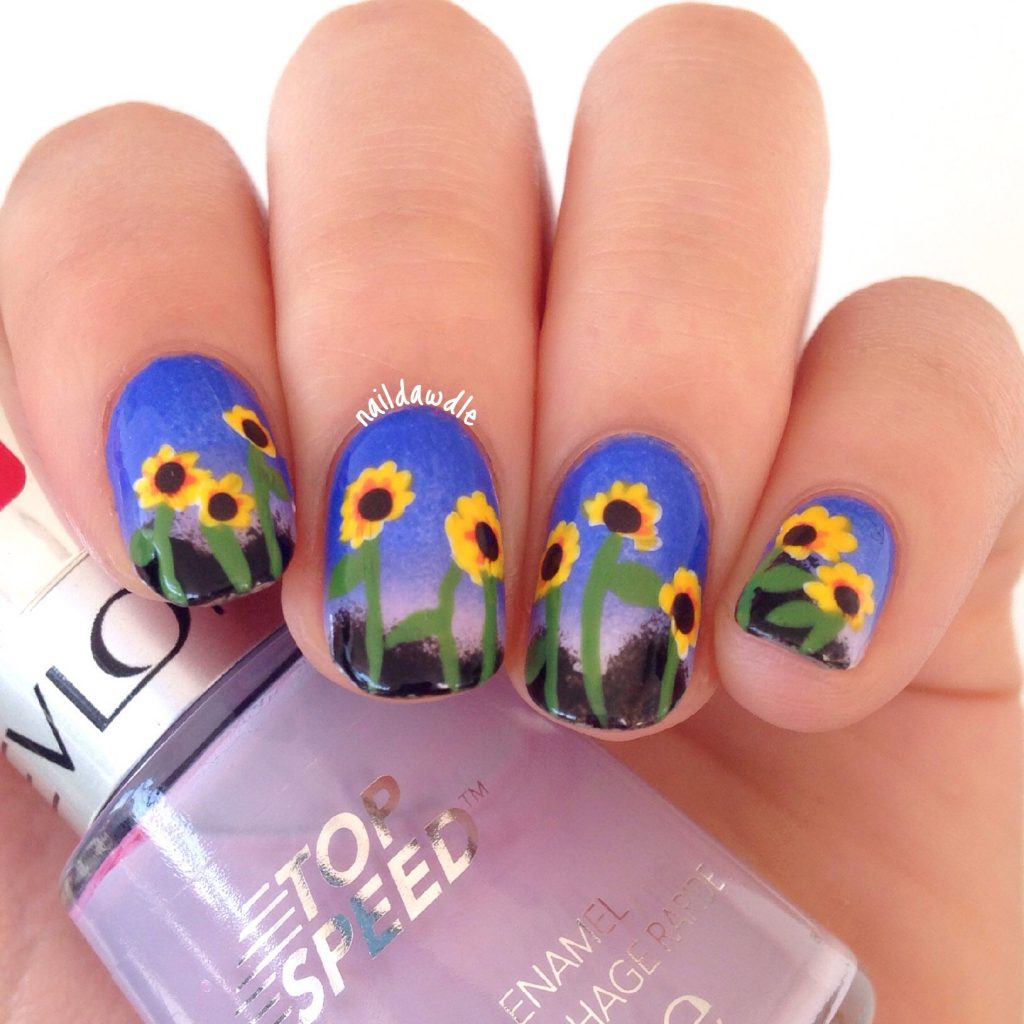 Draw some sunflowers on the sky blue fingernails of yours. If the colors are rightly applied, it will look so eye-soothing as if the flowers were leaning against the sky.
#16. Black Polka Dots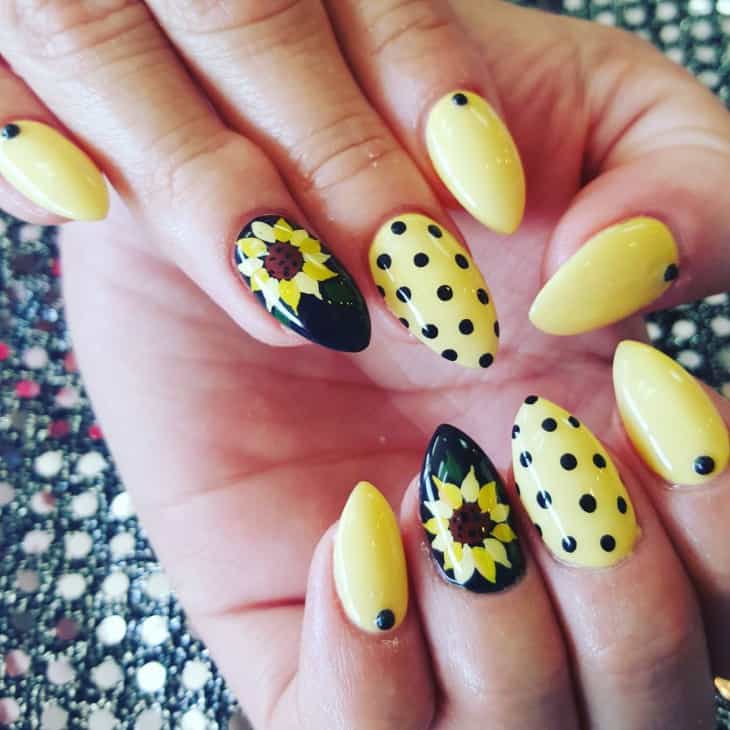 You can change the look of your sunflower nail art by using polka dots on the yellow base. Paint a sunflower on the black nail, and black polka dots on the yellow nails to have such designs.
#17. 3D Sunflowers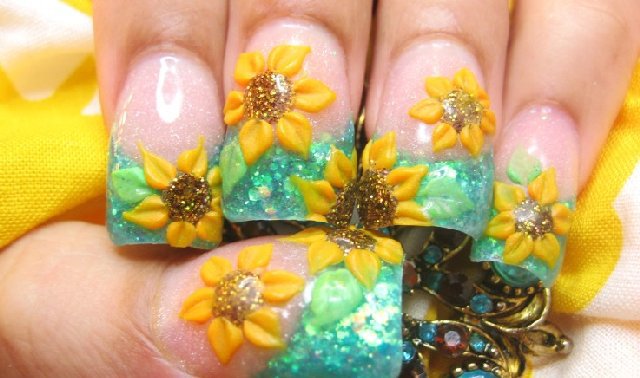 These nails are different but you will have to give extra effort to get 3D sunflower nail art done on your nails. The nails are looking so realistic.
#18. Simple Sunflower Design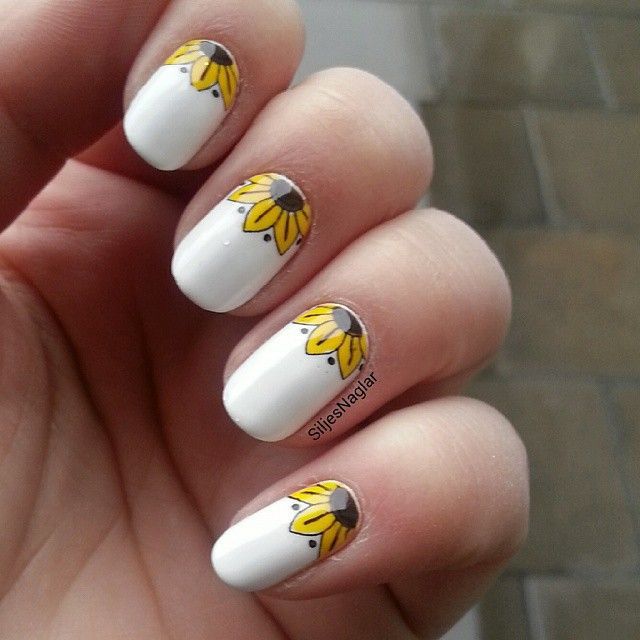 Simplicity is the ultimate sophistication as said by Leonardo da Vinci. So, there's nothing wrong if you want to keep it simple and tidy. Design your nails with simple sunflower art to make them look simply beautiful.
#19. Sunflower Summer Nail Art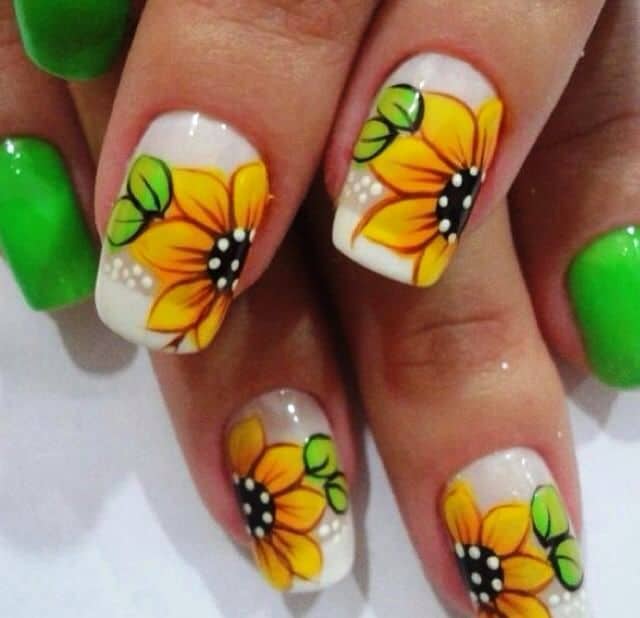 You can have sunflower nail art as summer nails. The brightness of yellow and lime green will do good to provide you with the required shine for summer nails.
#20. Sunflower Nails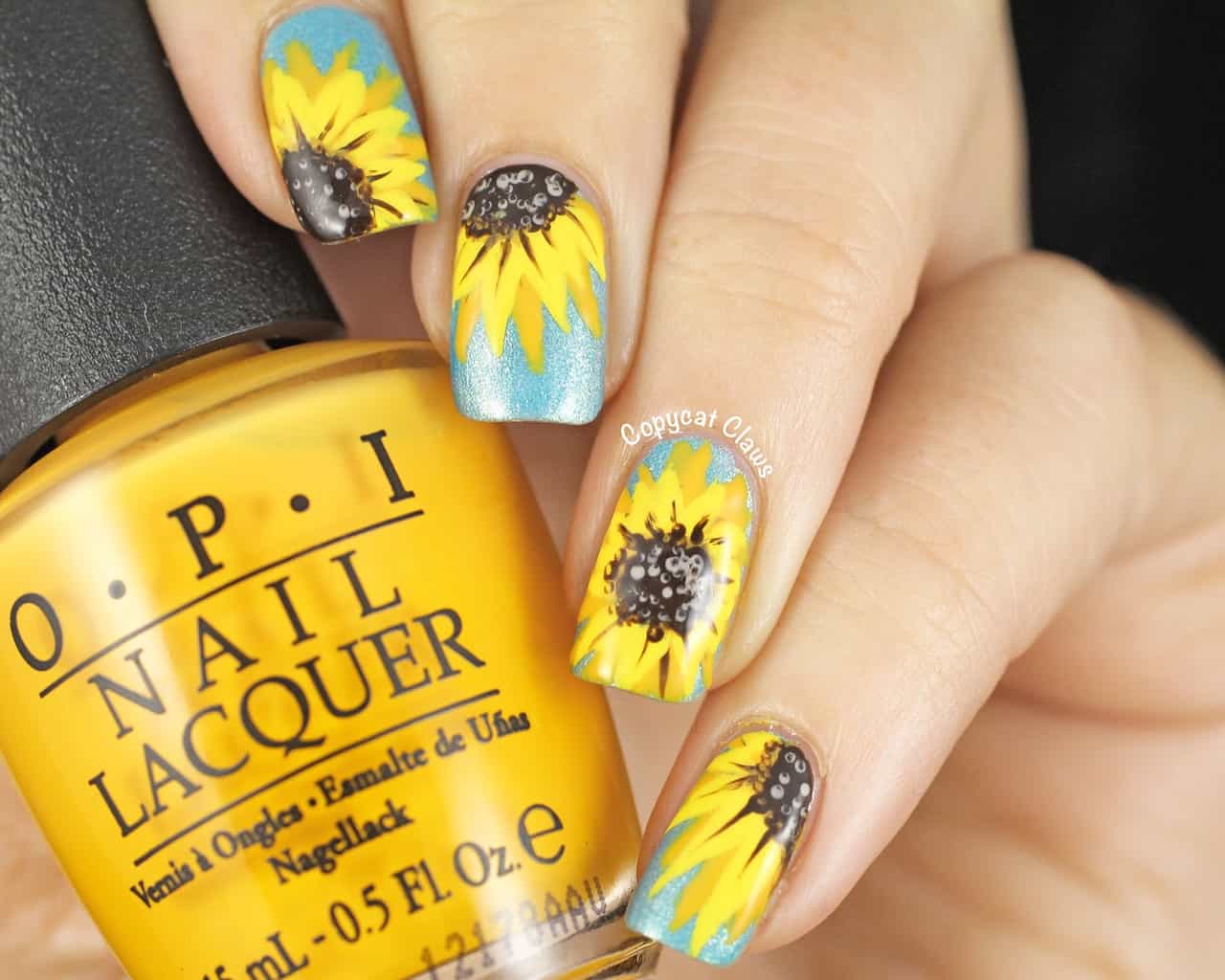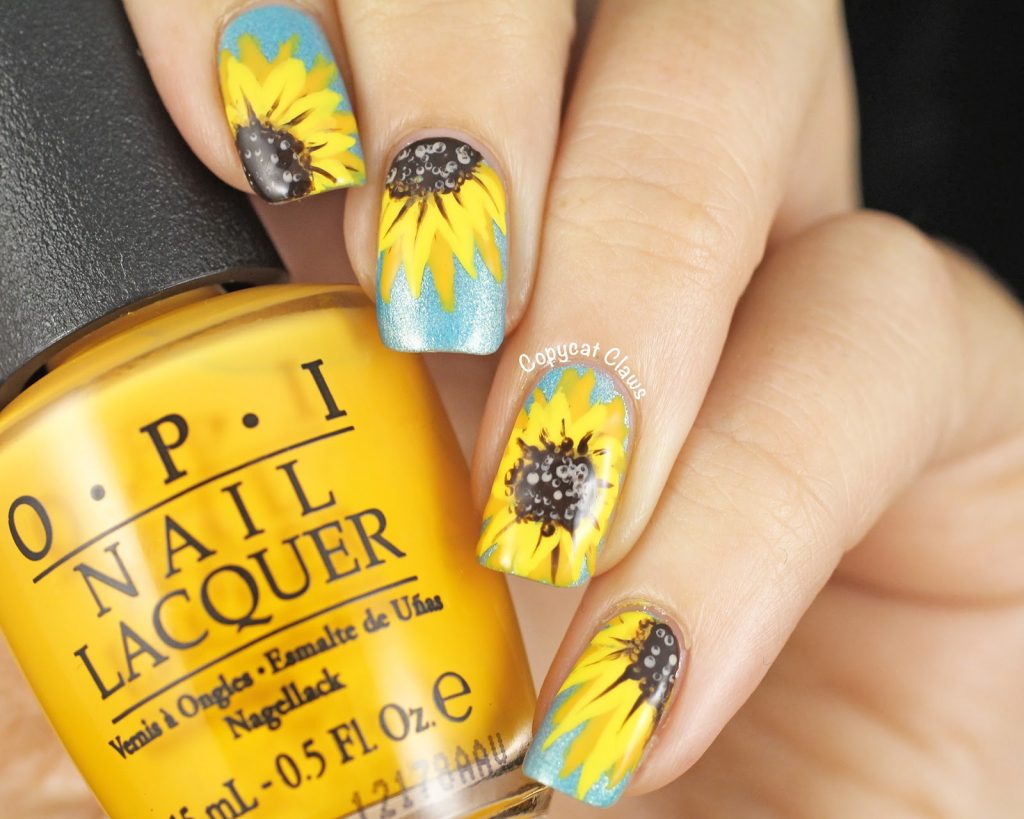 This is one of the most conventional ideas about sunflower nail art. Draw a sunflower on each of your nails. The designs will look great as a whole nail art.
Celebrate Sakura Season with Cherry Blossom Nail
When you are drawing something taken from its existence in nature, you have to be more careful. Because the design becomes certain as you are going to draw a certain thing. If you aren't careful enough, you may end up drawing another flower when you intended to draw sunflowers. So, be cautious.