Green isn't just for the holidays! If you like your manicure rich in color, and like having plenty of options for extra detail, green coffin nails may be for you.
For those of you who are unfamiliar with coffin nails, their shape is similar to a ballerina flat and they can be both short and long. Whether you paint them with a refreshing mint green nail color and add tiny rhinestone detail at the cuticle, or polish them up with an olive green with no added detail, the coffin nails in green will make you feel like a queen!
Trendy Green Coffin Nails for Instant Style
Green coffin nails come in all styles and shades. Here are the 7 trendiest ways to wear them!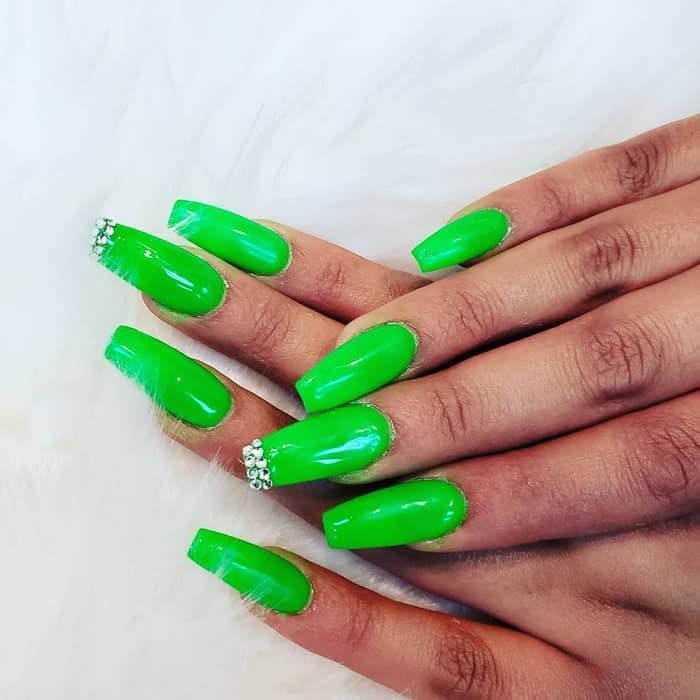 Neon green coffin nails are so bright that it practically glows in the dark! Before you see if they do, bling them up a bit by decorating the tips with one or two rows of rhinestones.
Against a dark skin tone, extra long coffin nails in lime green are electrifying. Getting the length of these nails will be easily when you have acrylics by your side!
3. Olive Green with Gold and Jewels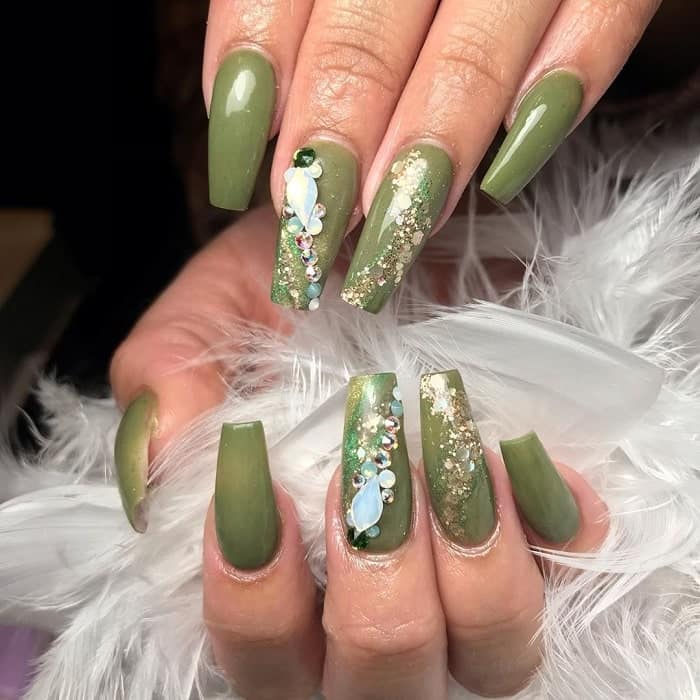 We love a detailed nail design, so we're huge fans of these olive green nails and their gold foiling. The variety of jewels arranged in a diagonal line across the two center nails bring a lot of personality. You can also use gold glitter on the nail instead, it may be easier to apply.
4. Mint Green Coffin Nails with Tiny Stones
The tiny rhinestones at the cuticle on the accent coffin fingernail are almost unnoticeable, but their daintiness is super pretty on mint green color.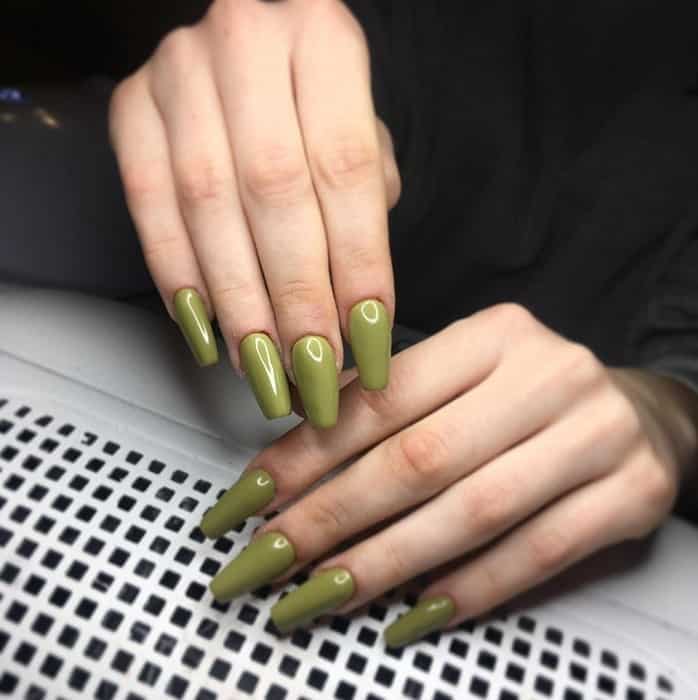 A medium shade of green is just the color for coffin nails on ladies with pale or light skin tones. Use a rich gel polish for an even more luxurious feel with shine.
Rich dark green nails are very pleasing to the eyes. You can wear them plain, but adding silver glitter to the top of the accent nail would make these coffin nails perfect for Christmas-time.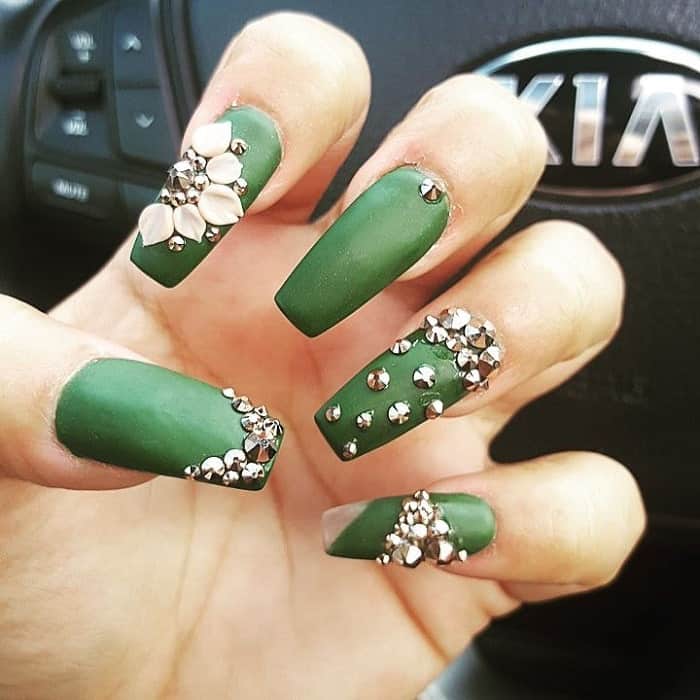 One easy way to make your green matte coffin nails 3D is by using larger, more pronounced nail accessories like pointed gold crystals. Alternate stacking them at the tips and tops. Set the long pinky nail apart from the others by leaving one corner clear and arranging the stones in a sideways triangle.
We don't know about you, but we're sure feeling inspired by all the ways you can wear green coffin nails! How will you detail yours? Be sure to leave us a photo showing your finished result!