12 Dazzling Silver Nail Designs for Fashionistas
Silver isn't just the attractive color of your jewelry, but it's your key to fashionable beautiful silver nail designs. This color is the key to a door of creativity, a door full of dreams, imaginations, and fantasies. Yes, its's of huge spiritual indications. A color that suits the adventurous daring souls, those who aren't afraid to shine in this life, to take a step forward and make an impact, open for possibilities, while wishing for success.
Silver Nail Arts To Help You Shine
"Mirror mirror on the wall, who's the fairest of them all…" Not only evil queens on Disney dwell for perfection and beauty. We all crave for a moment of attention. Silver nail designs will help you and I get that moment we wish for, with such shining nails we'll directly get in the spotlight. This list of sparkly silver nails designs will help you choose between 12 styles to get an attractive nail design to flatter your whole outfit.
#1. Red Carpet Silver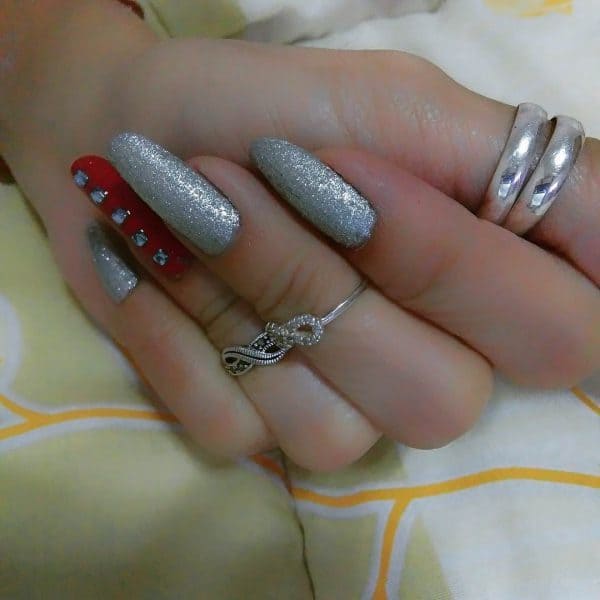 When thinking of a color that best suits silver, red pops directly in our minds. This combination of fierce red and shimmering silver will rock your style. A silver nail design perfect for those summer nights, hot parties, or just a casual night downtown.
#2. Metallic Elegance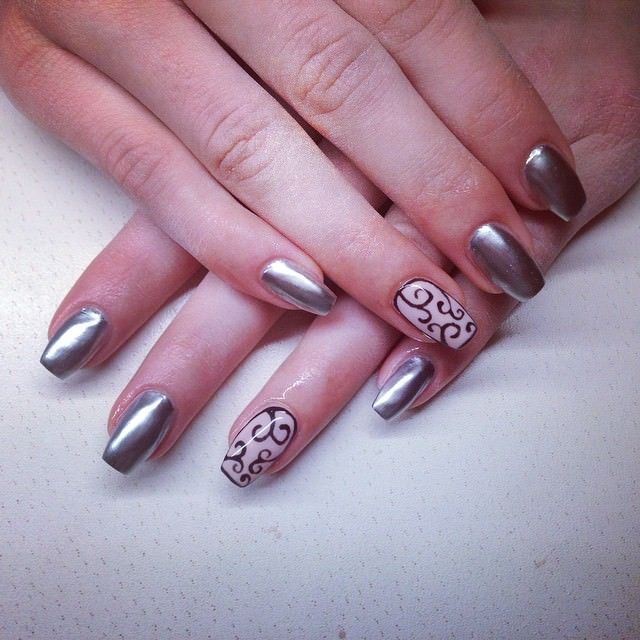 Metallic grey silver nail design with the most organic touch of art as an accent nail will be your passport to a formal, elegant and attractive look.
#3. Casual Shine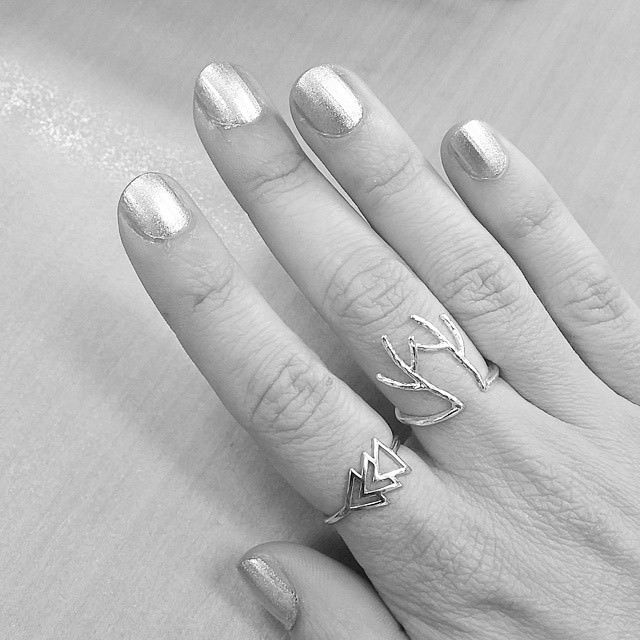 Shine like a star with a simple coat of silver nail polish, and flashback to the 20's with this "Grace Kelly" inspired style.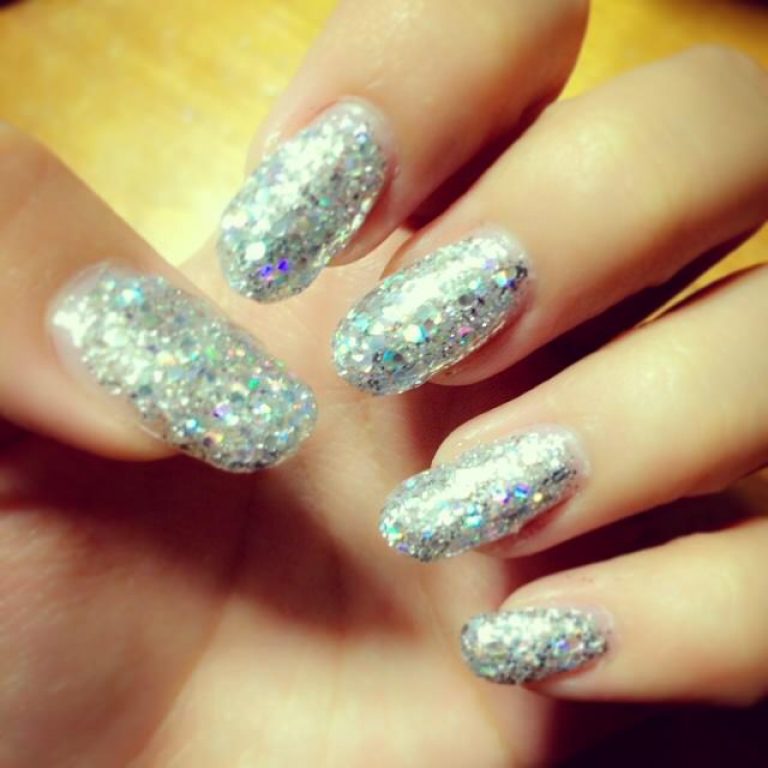 If you're an attention seeker, or just dying for a certain someone to notice you, this nail art is the answer to your prayers. With these shining diamonds as your silver manicure, you'll never pass unnoticed!
#5. Silver Splash French Nails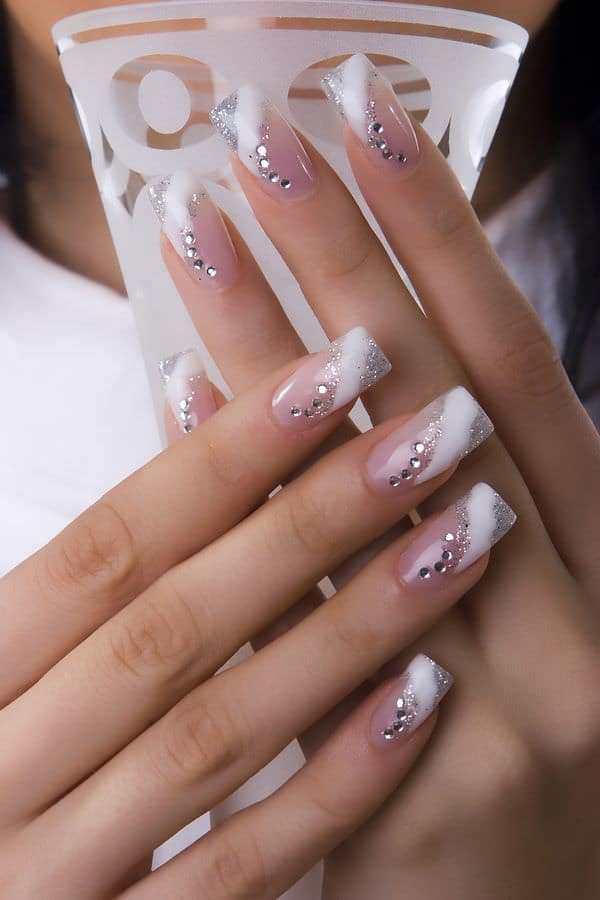 As if french nail design isn't glamorous enough! Get this attractive silver nail look by starting with a nude base coat polish, then add intricate silver glitter bordering your white polish tips of your nail. Giving your long squared nails an attractive appeal. Finally, exaggerate that appeal with the use of silver rhinestones as your final nail art trick.
#6. Royal Blue And Silver Glitter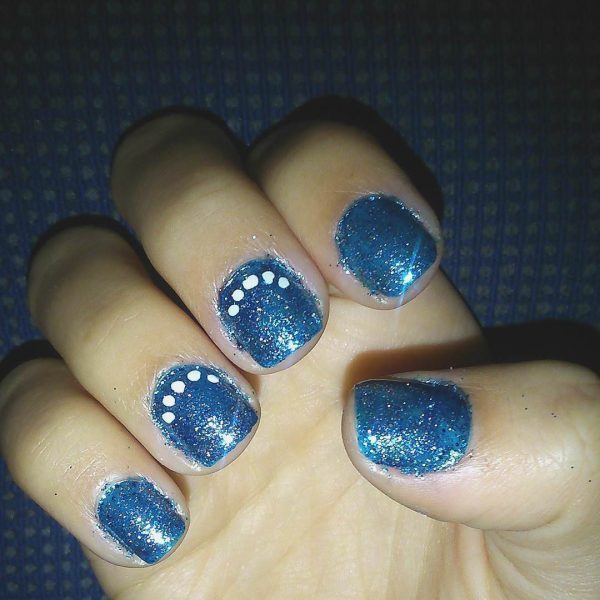 Feeling that you can do anything you want today? Feeling that you can take on the world? Feeling like you're wonder-woman? Express your feelings and unleash your inner superhero with this royal silver-blue base coat as your silver nail design choice. Add that essential shine with shouting silver glitter, and you won't need a suit to go save the world.
Aristocratic Blue Nails for You
#7. Star Dusted Silver Nail Art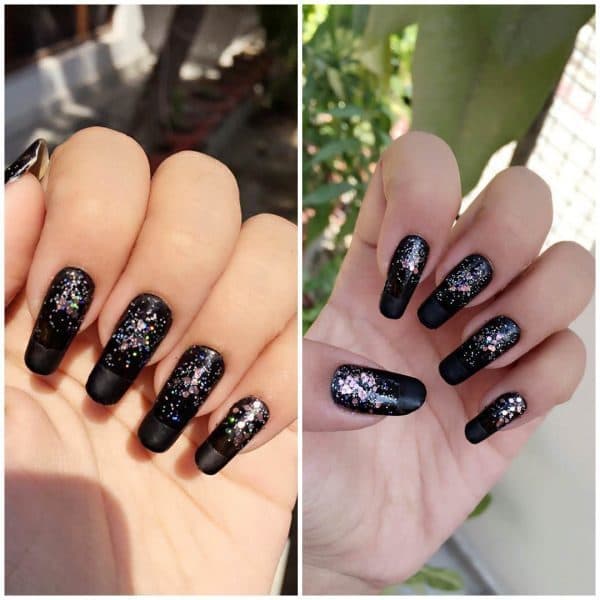 Coldplay said it best " Cause you're a sky full of stars", yes girl you manifest a thousand star inside of you. Help your appearance shine like your soul with this some sort of a modern twist to the tradition french nail art. Starting with a glossy coat of black nail polish: a very easy basic step. Next, add matte tips to your initial polish, be careful this could be tricky. Finally, add silver gradients at the base of your long pedicured nail for a shimmering touch.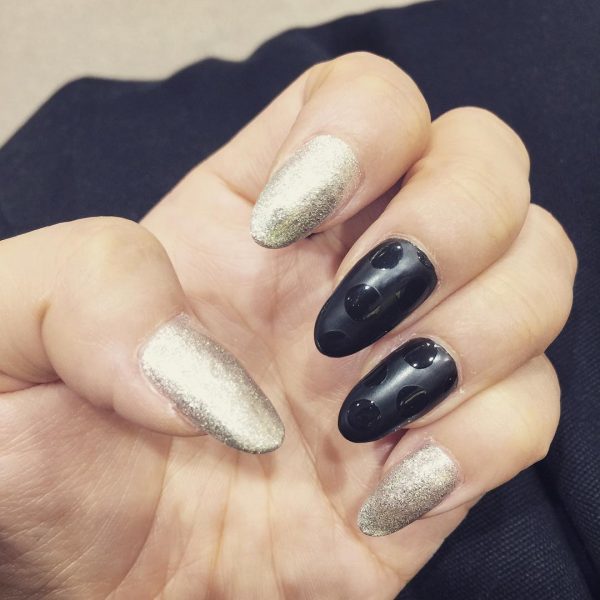 Almost every girl loves glitter if we're not to say all of them. Ever since we were little girls, we're decorating our diaries with glitter glue and our rooms with shiny stickers, as we grew older this addiction didn't fade away, instead, it manifested and we became glitter nails freaks. The fact that glitter has become a main focus and a favored trend in the world of nail design certainly helped a lot!
#9. Elegance With Stripes
A classy silhouette inspired by Balmain's fall-winter 2016 runway."The drop-dead gorgeous models were taking turns in somewhat high-falutin' manners, resembling Frozen Queens, who were undoubtedly living the life of Riley yet having some drama in the inmost recesses of their souls".Inspired by this review, recreate this dramatic royal look we chose icy white, light glossy gray, and black to produce this striped silver nail art to satisfy your inner fashionista.
#10. Lines In Style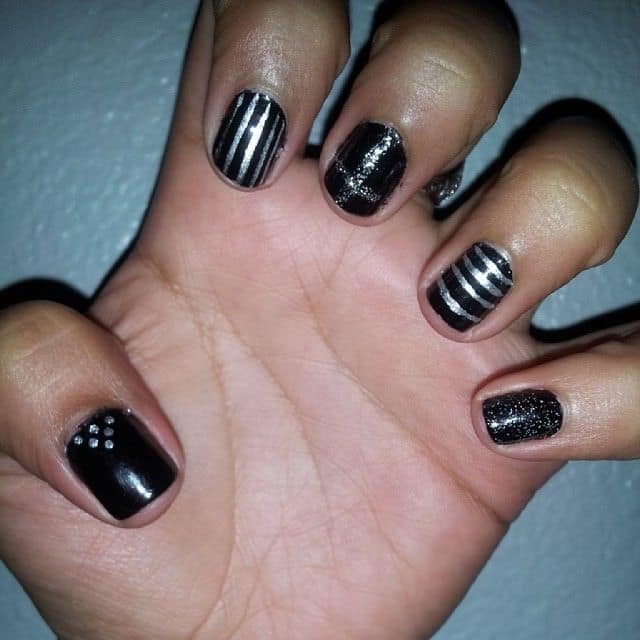 Stripes have been the trendiest style this season, and have been seen everywhere from the red carpet with Zoe Saldana at the VMA's to the runway with Balmain reaching our streets with our casual clothes. So it's only a matter of a thin brush dipped in silver polish to make our black glossy nails up to date.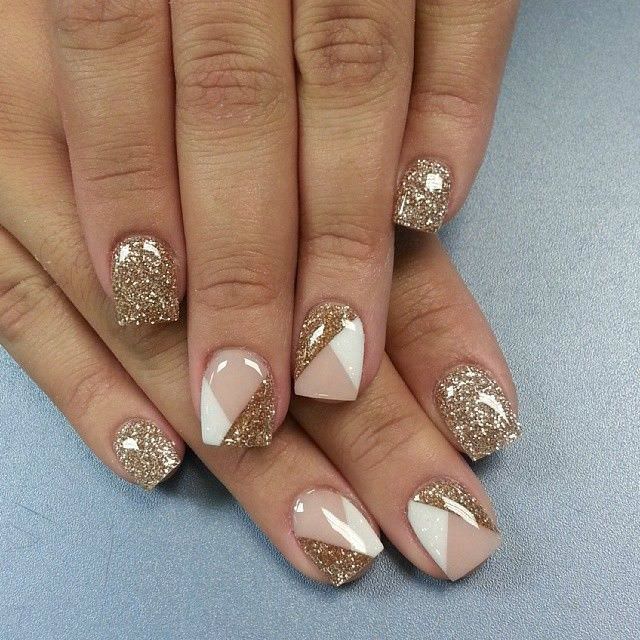 Nothing beats the harmony these 3 colors create, beige, gold, and white, nevertheless if its silver-white! Get creative with these colors and your sticky tape to create this geometric appealing pattern on one or 2 nails of your choice. Finally, sooth the design up with accent gold glitter coated nails.
#12. Futuristic Approach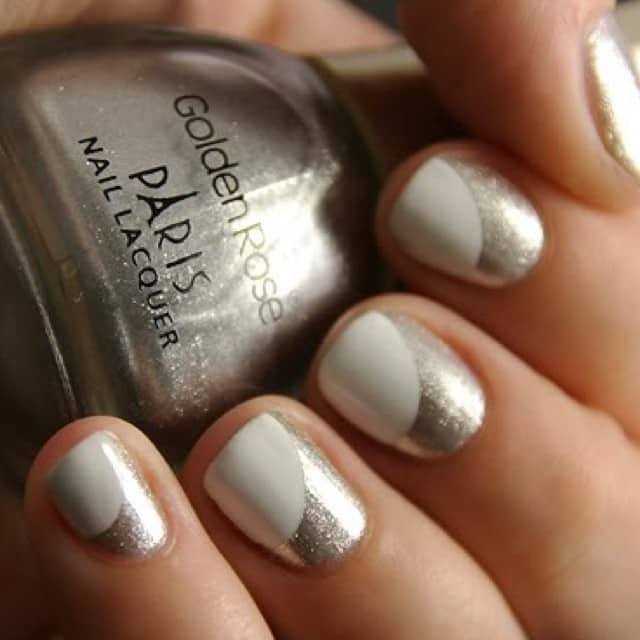 Silver has always been known as a modern futuristic color. Designers with futuristic insights would always look for a new way to go with the flow and create a design up to date and modern, rather than getting stuck with plain normal single colored silver nail design.
Finally, don't stick to any rule or follow a single certain style to get your silver nails, instead get free and experiment as you please. Mix those polishes, get your tools, sprinkle your glitter, and throw your rhinestones. Don't worry you won't get it wrong, for, with the tiniest splash of silver on your nails you'll get a look reflecting the modern classy woman you're proud to be.