Green acrylic nails can be done in so many gorgeous ways: from electric grass green to emerald or basil green color, the variety is enormous! The only problem is making the decision about which one you love most; all look astonishing!
Best Green Acrylic Nail Designs
Green acrylic nails are the best way to celebrate spring and summer and make your hands look breath-taking every day! Give them a try!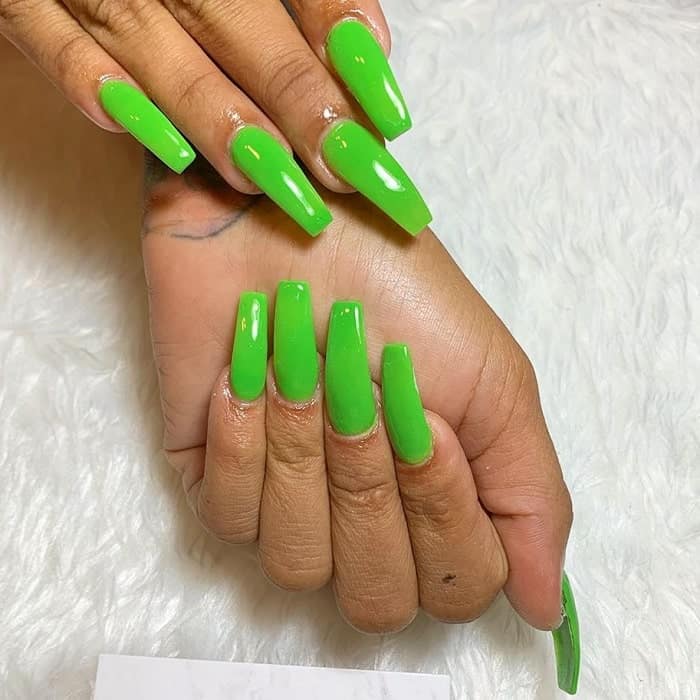 These spectacular green nails are a great asset to your outfit. They are perfect for a real fashionista who's not afraid to stand out from the crowd.
2. Neon Green Acrylic Nails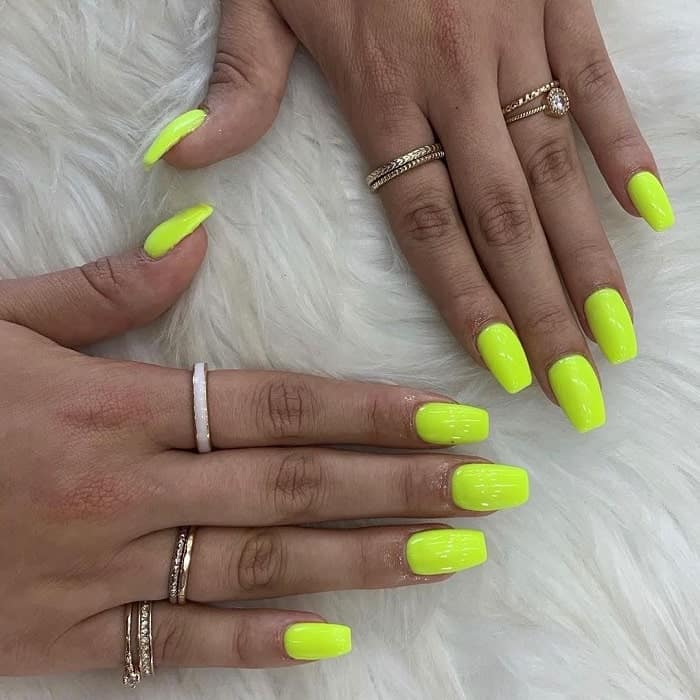 Yellow-green neon nails are trending right now, and they are perfect for any girl who loves street style and wants to look modern all the time.
Lime Green Nail Designs for 2023
3. Light Green Acrylic Nails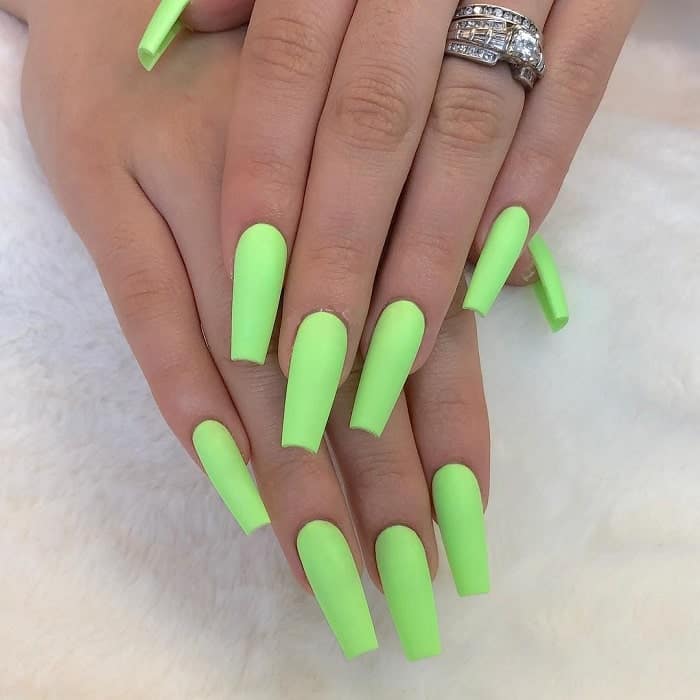 If you're planning a girl's night out, this is undoubtedly the mani you must choose! These gorgeous acrylic long square nails will glow in the club, and you'll look stunning the whole night!
A dark green color is a perfect match for you if you are aiming for a mani that can suit all types of outfits. Keep your nails medium and add a shiny topcoat.
5. Emerald Green Nails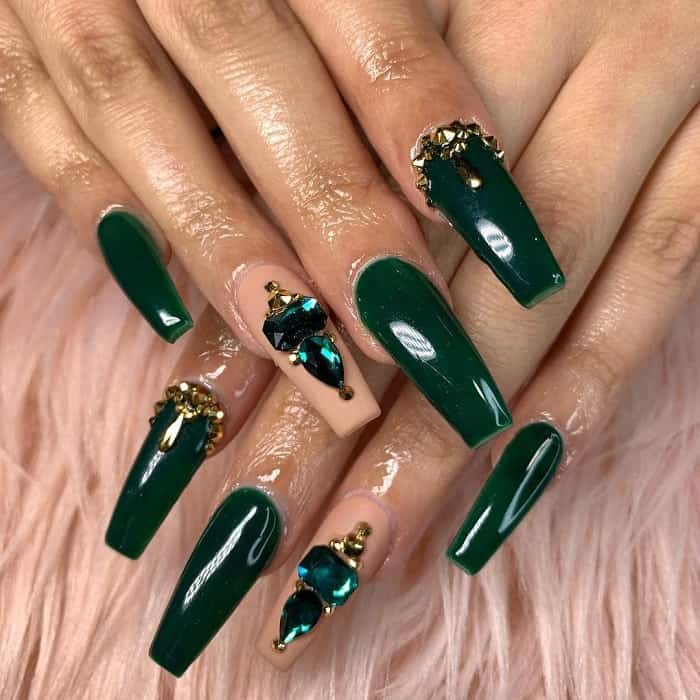 Long emerald square acrylic nails make any girl look fabulous and elegant. Add some real gems or dark green rhinestones, and you'll take this mani to a whole new level.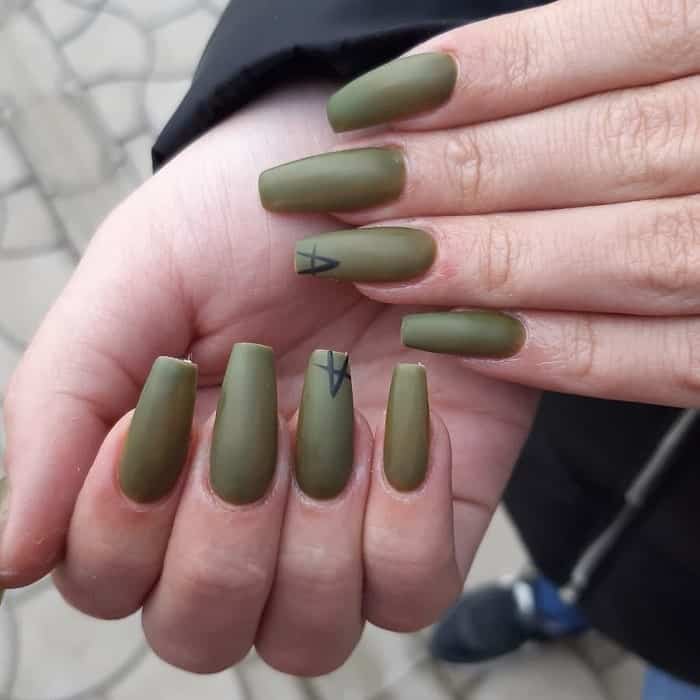 Olive nail polish, especially the matte nails, make your nails look chic and match every outfit. You can also choose to design them with letters or abstract paintings.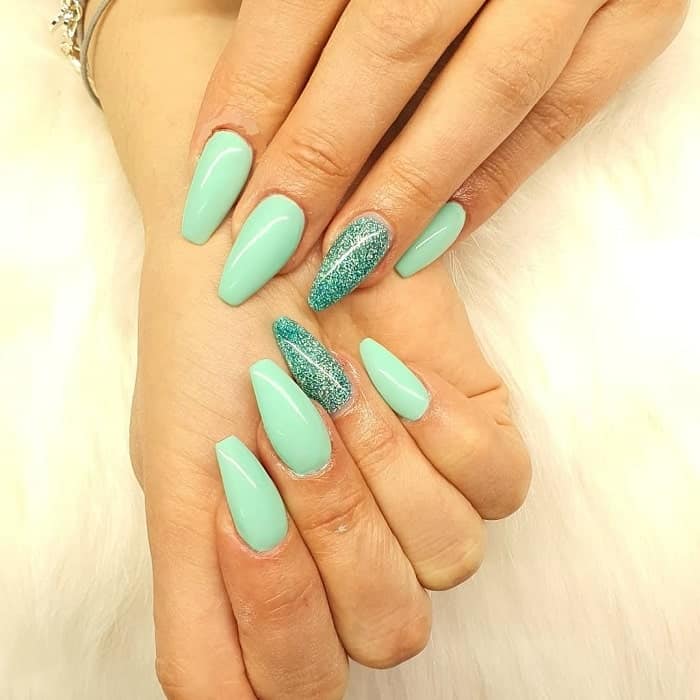 If you are a nature lover and adore spending your time by the sea, this aquamarine mint green nail polish is something you really have to try. Make your nails look even more exquisite with a punchy glitter.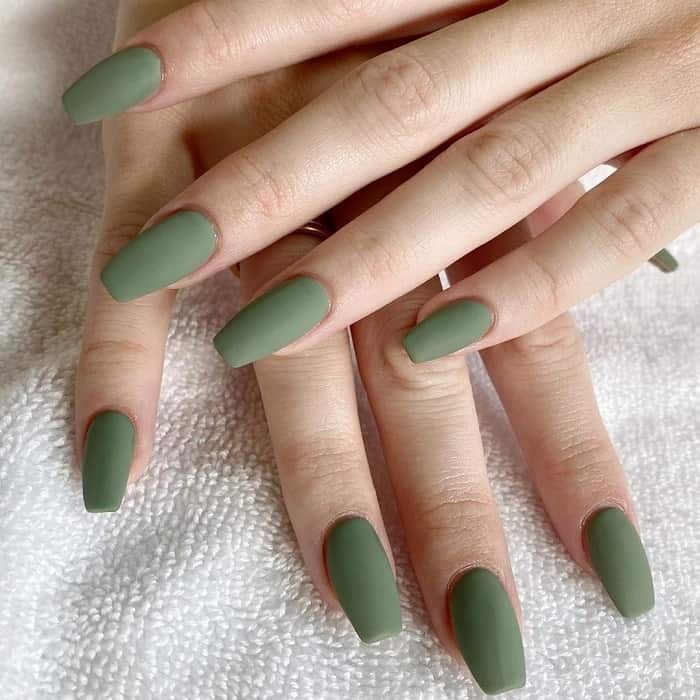 Use acrylic gel if you want your nails to last longer and choose a green matte color as polish. You'll have a gorgeous pale color that you can easily match with your everyday outfit.
Are you tired of those regular nail designs and colors? Try something new! Green nail polishes come in so many shades that you'll feel tempted to get them all! These earthy colors are now ascending in trends, and they can look unexpectedly ritzy! Tell us what you think about these green acrylic nails!