15 Cutest Mustache Nails That Look Adorable
Mustache nails look really cute on nails. Though mustache is something associated with men, girls are also using these nail art for fashion purposes. No matter what the design is if it's trendy, you may go for it.
However, you may have these nails to express your likeness for the mustache someone very special to you is growing. Your mustache nails will complement his facial mustache when both of you will roam together.  There are hundreds of ways to design your nails, I am going to discuss a few in this article.
Mustache Nails Are Pleasingly Pretty
Men are genetically blessed with natural facial hair that differs them from women. Since a girl doesn't have a mustache, she can have mustache nails to support Movember. Even if it's not about anything related to Movember, you can have mustache nails for the immense cuteness of these nails. Let's see some cute designs.
#1.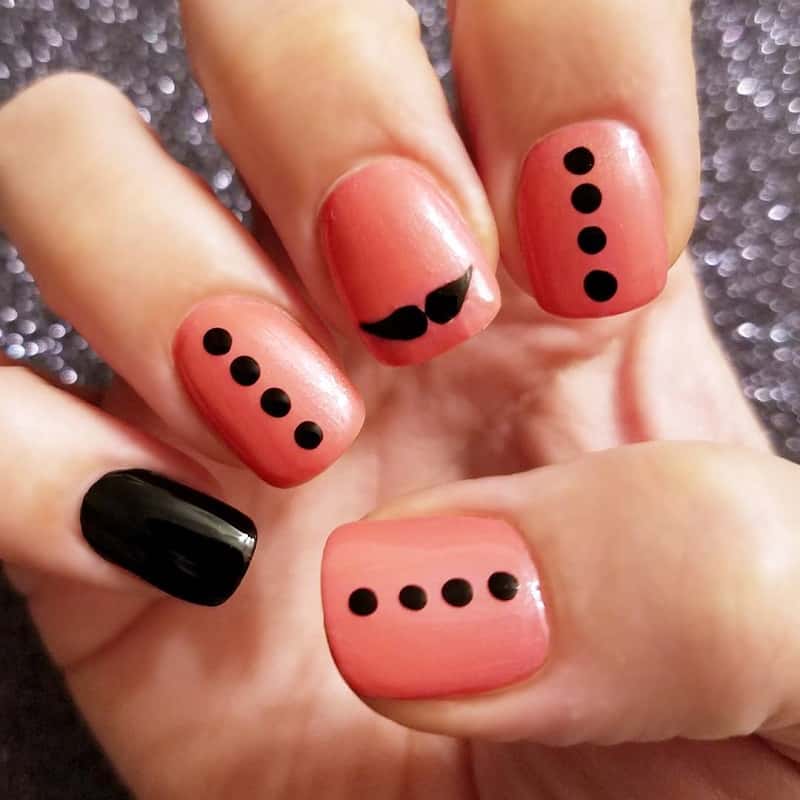 mustache gel nails
#2.
mustache nail art stickers
#3.
mustache 3d nail art
#4.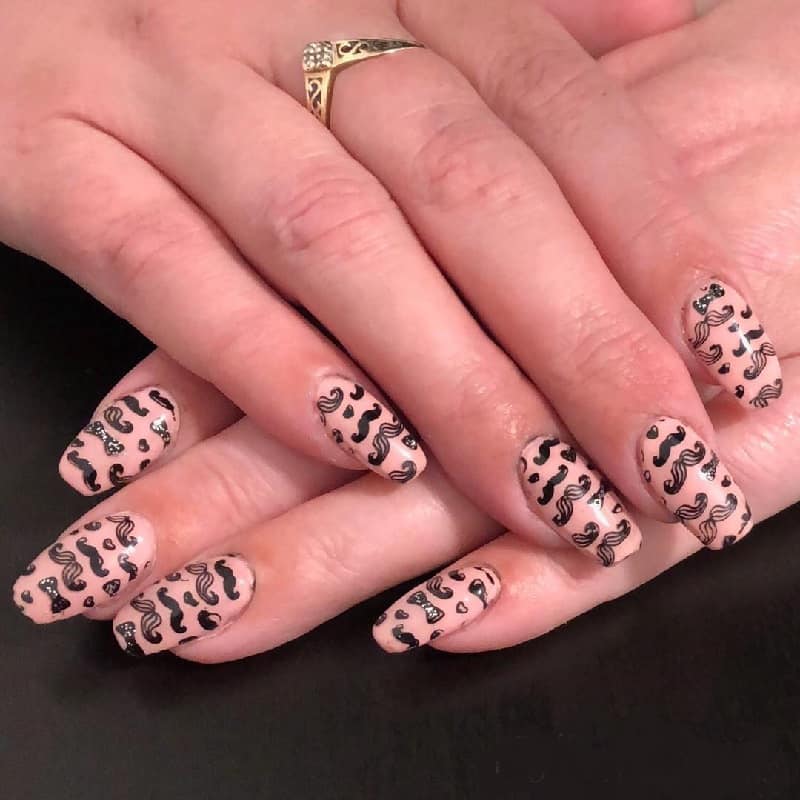 jamberry mustache nails
#5.
mustache french nails
#6.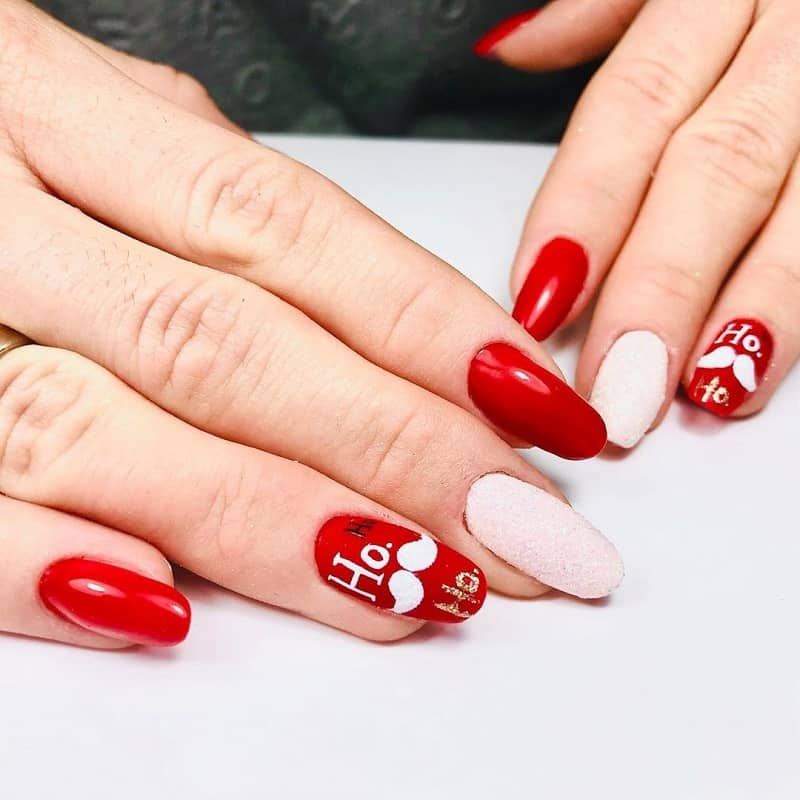 mustache christmas nails
#7.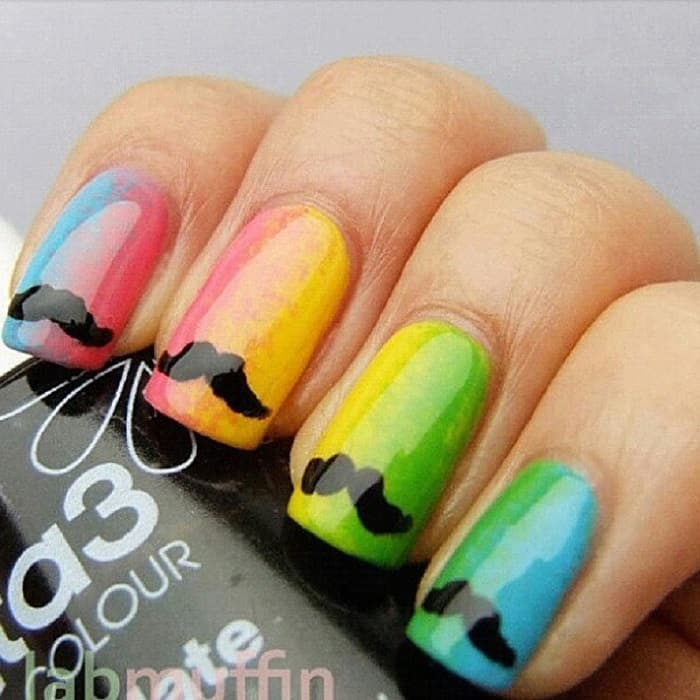 mustache rainbow nails
#8.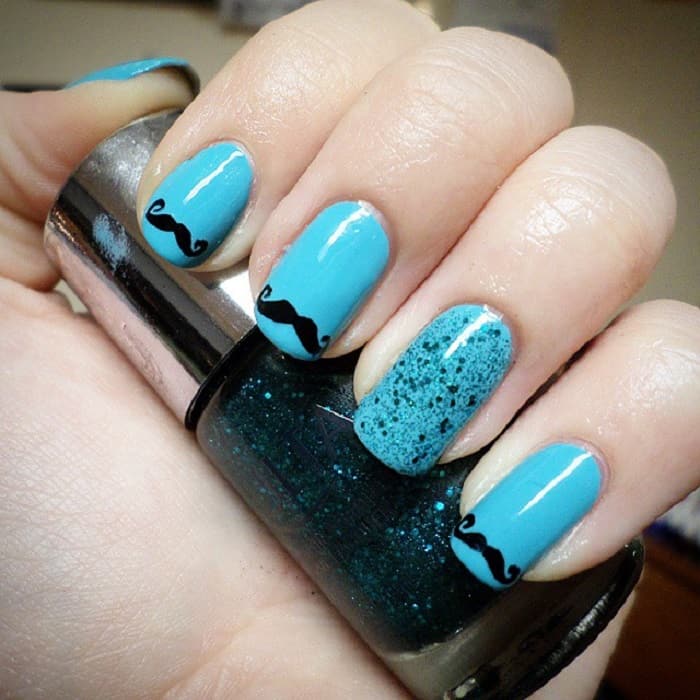 mustache blue nails
#9. Glam It Up

These mustache nails will enhance the glamour of your nails. The golden grace of thin rose golden glitters along with pure white make these nails chic and glamorous. A simple mustache on the ring finger complements the whole design.
#10. Mr. Gentleman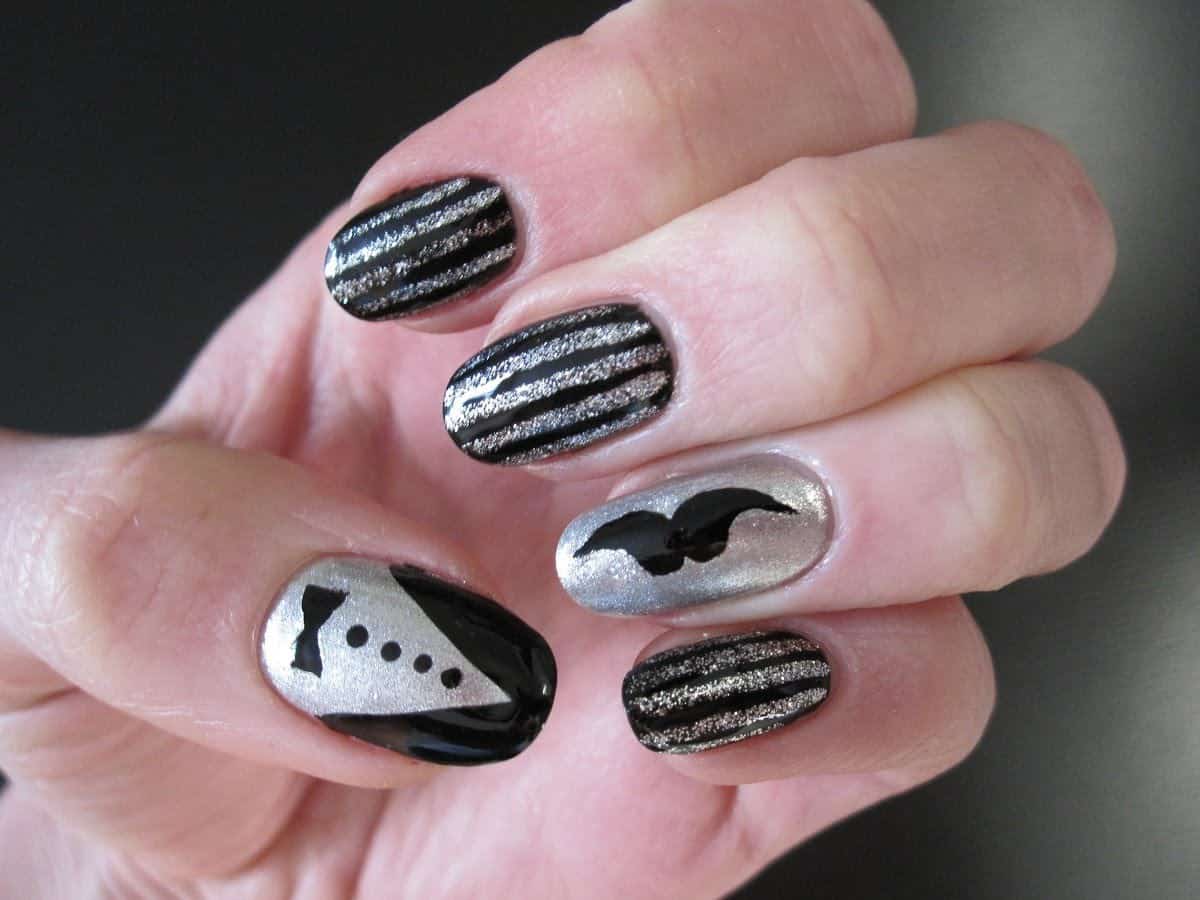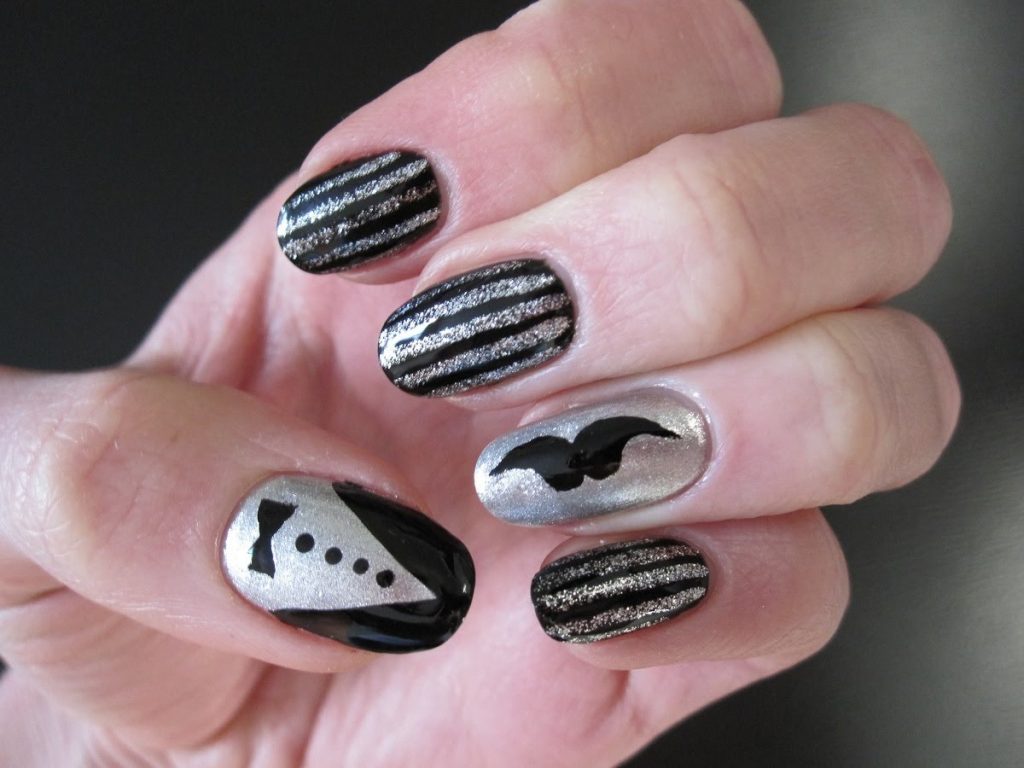 This mustache nail design resembles the image of a suited-booted gentleman. You can also draw Mr. Gentleman by painting your nails like this one in the picture. The stripes of silver and black suggest the combination of his attire. If you have a gentleman to impress, you can have these mustache nails.

This design looks stunning. You can paint some pairs of mustaches on any of your nails and paint the other nails with pure black. Fill one of your nails with silver glitters to add extra shine. This simple design of mustache nails looks amazing if they are designed properly.
#12. Mr. Handsome

This design illustrates a handsome guy wearing sunglasses and hat. Since it is all about mustache nails, he has a mustache too. You can paint your nails like this one to depict handsome the ultimate man of your life.
Dollar Nail Art to Boost Your Status
#13. I Love Mustache
If you love the mustache of your beloved person, or you have a soft corner for the mustaches, this design is absolutely for you. You can paint your nails inscribing the symbol saying "I love mustache." This design will show your likeness for the mustache, so don't have this if you really don't like it.
#14. Variety of Mustaches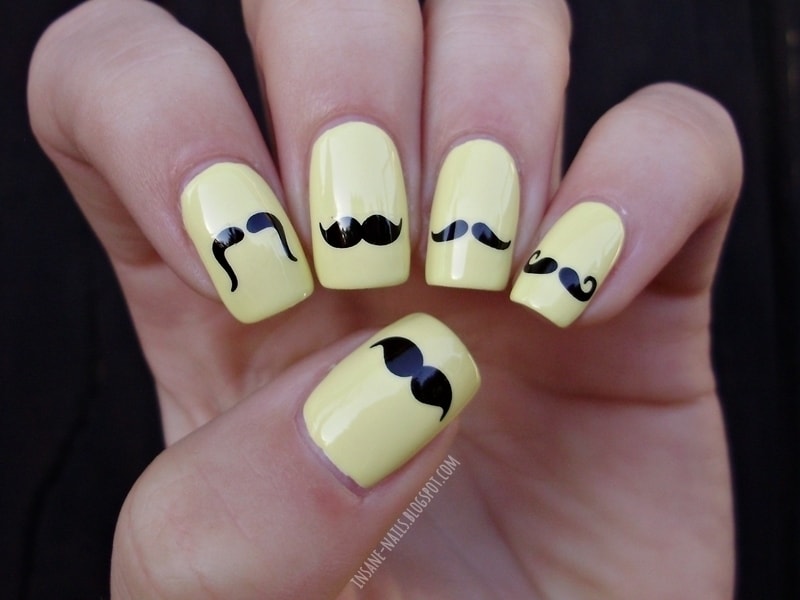 Mustaches have a variety of looks. A mustache differs from the other in terms of the length, width, shape, and density of the mustache. You can draw different kinds of mustache to have mustache nails like this one.
#15. Green Glory
You can have this beautiful and glorious green nails along with mustache nails at your fingertips. The green base of these nails will shine brighter if you use silver glitters on top of them. The overall design will look luxe if you can paint the hat, mustache, and bow perfectly.
Latest Nail Design for New Year
Mustache nails will look really cute on your nails. But, you have to design them with good care and accuracy. That's the point where you need our help. We have discussed the best mustache nail ideas for you. Try them out to gain perfection.