Short Round Nails: 25 Exquisite Designs for Busy Bee's
While some of us are busy at nurturing our beauty routines some others are busy with works or do not have enough spirit to spend much time solely on nails.
It is really difficult to manage time for beautification since we pass hectic days throughout the whole week. If you do not like long nails or have too weak nails to make it long and a fan of short nails, short round nails are rightly for you.
You can also have a trendy fashionable look simply by wearing the following short round nail designs. All you have to do is applying the designs on nails as per the design calls.
Awesome Short Round Nail Designs for You
Different colors combined with different designs will enhance the charm of your short round nails. You will stand out from others because of these beautiful nail designs. A fashionable mind is always innovative.
So, this is not the end of your designs. There is no hard and fast rule stating how you should design your nails, so you can design as you like. This article is written to ignite the urge of designing your short round nails according to your personality and choice.
#1.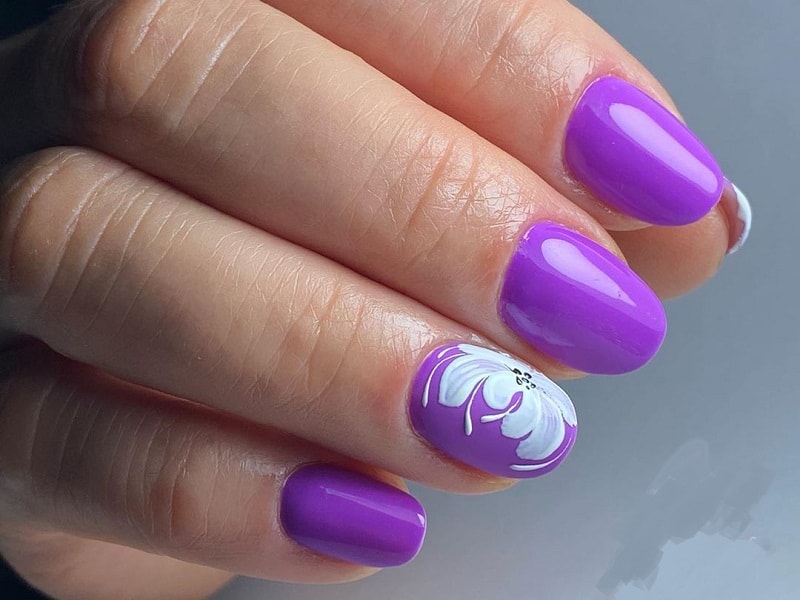 acrylic short round  purple nails
#2.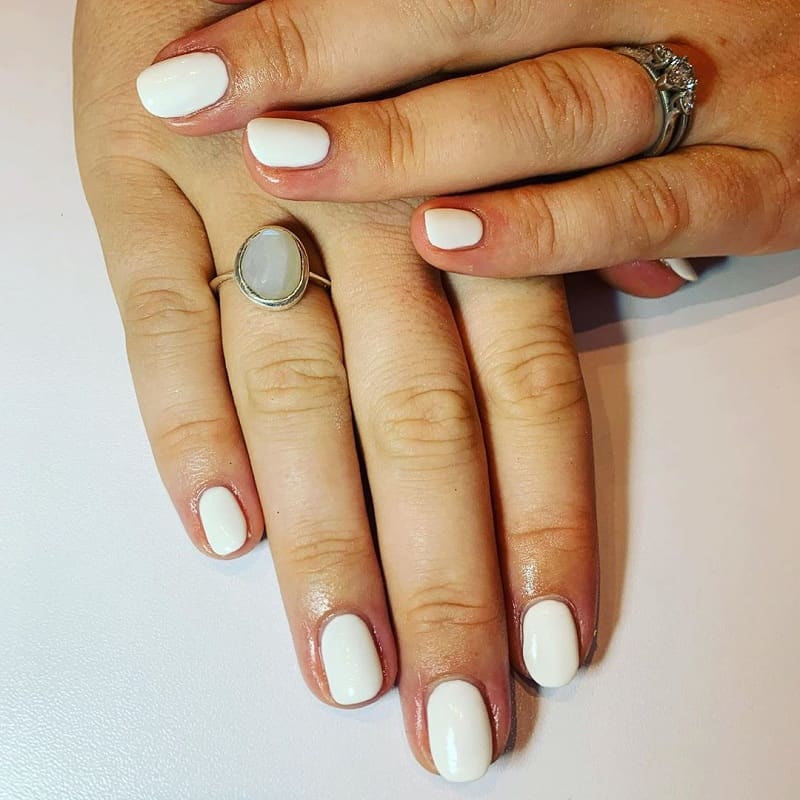 short round white nails
#3.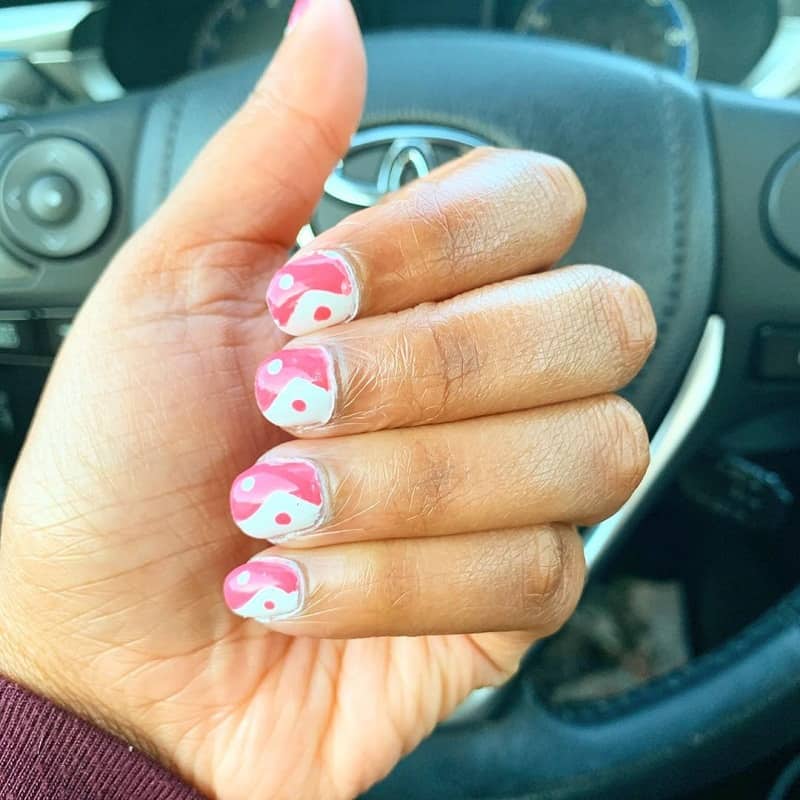 pink and white short round nails
#4.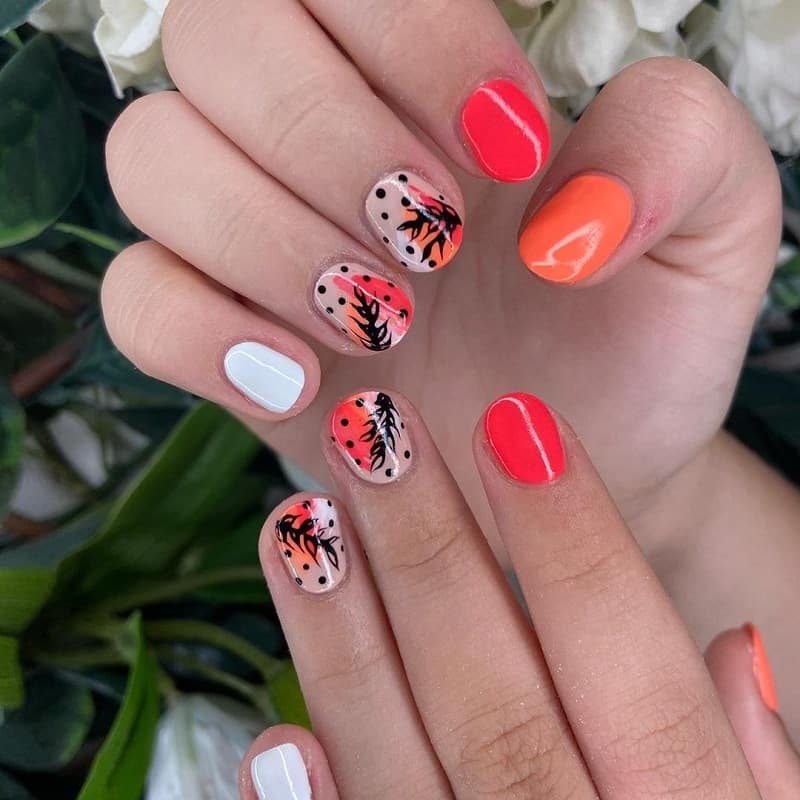 short rounded summer acrylic nails
#5.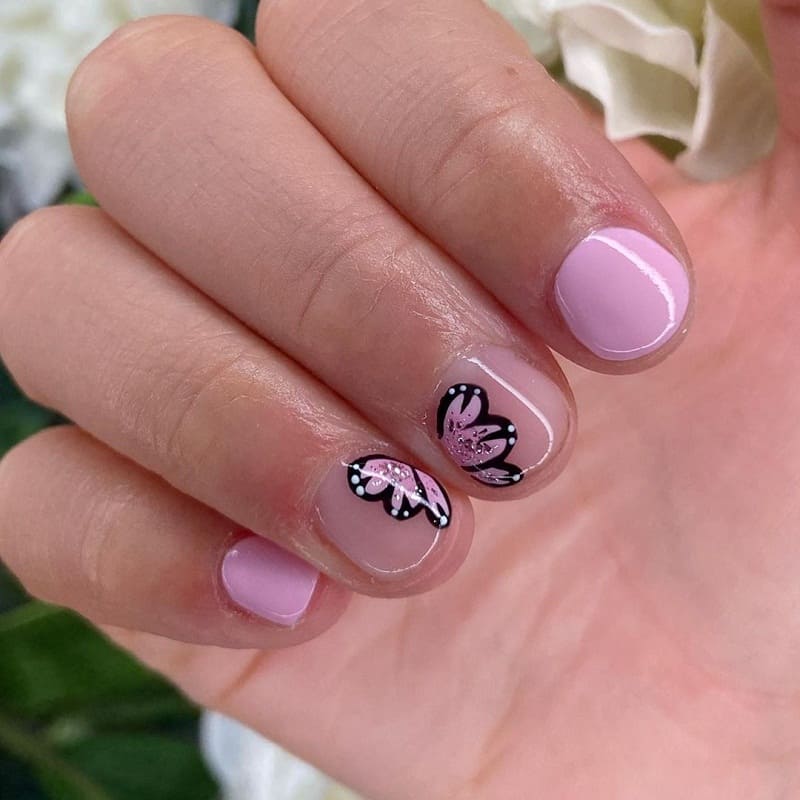 very short rounded nails
#6.
short round burgundy nails
#7.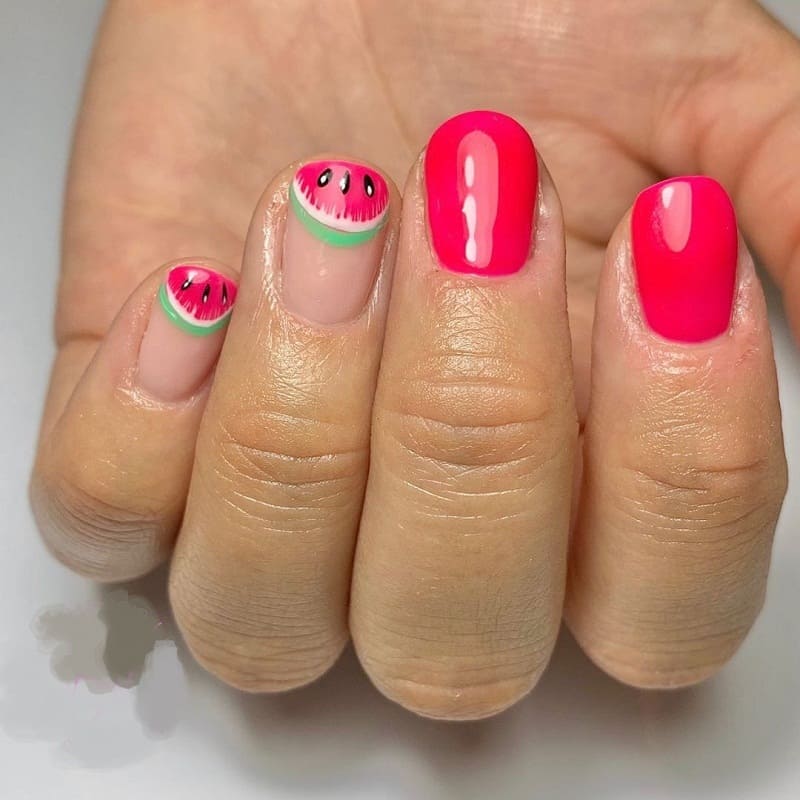 cute short round nails
#8.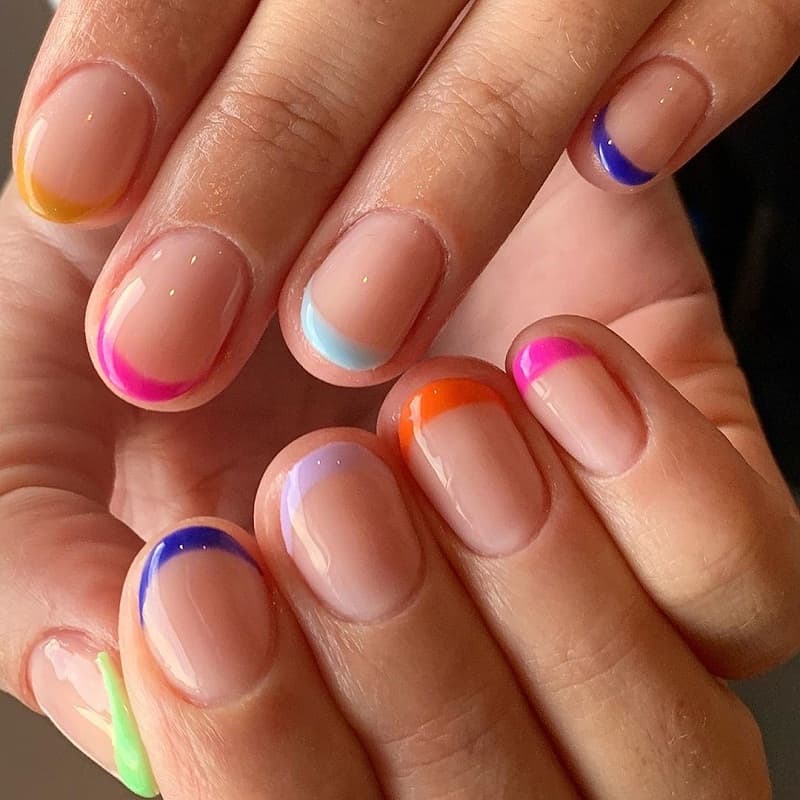 short round tip nails
#9.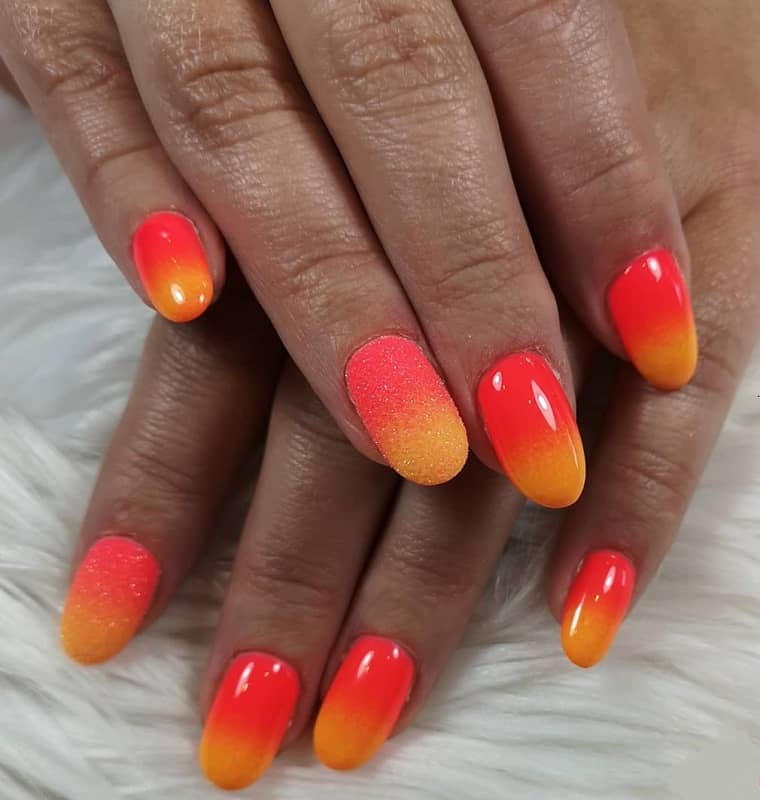 short round ombre  nails
#10.
#11. Short Round Acrylic Nails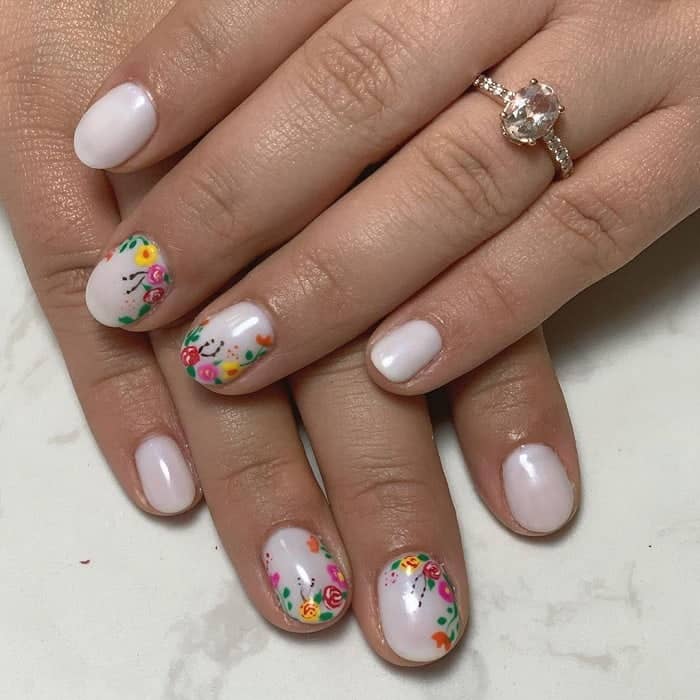 #12. Round Short Red Nails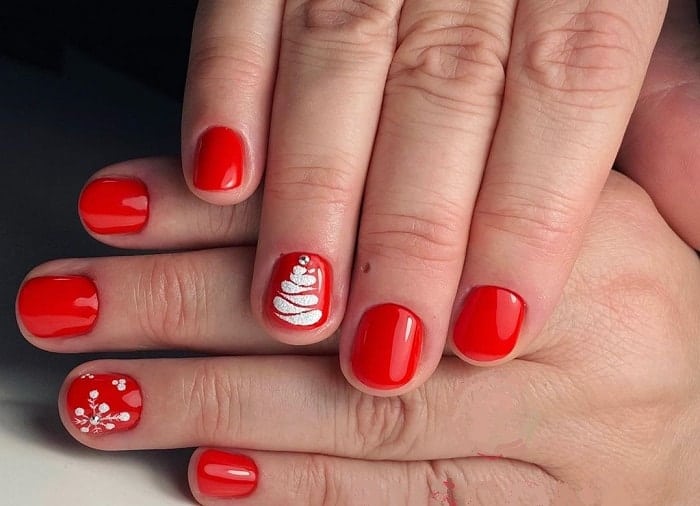 #13. Short Round French Nails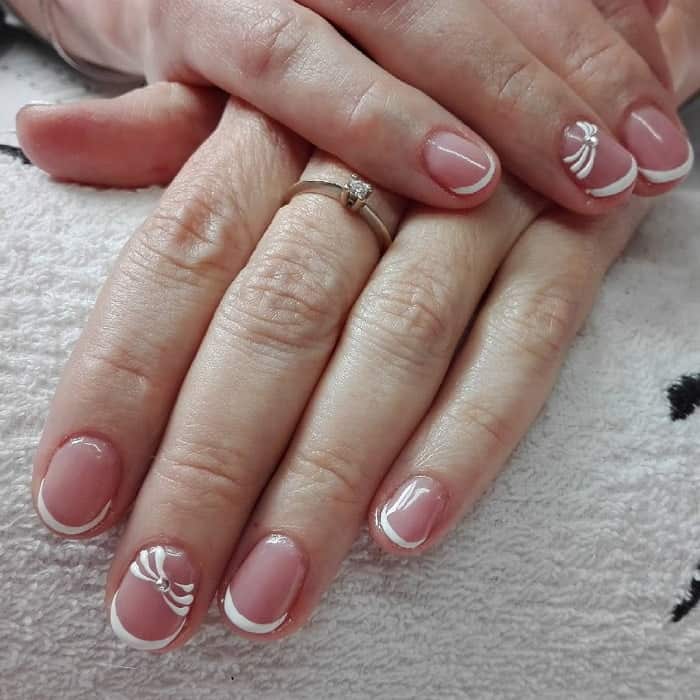 #14. Short Round Natural Nails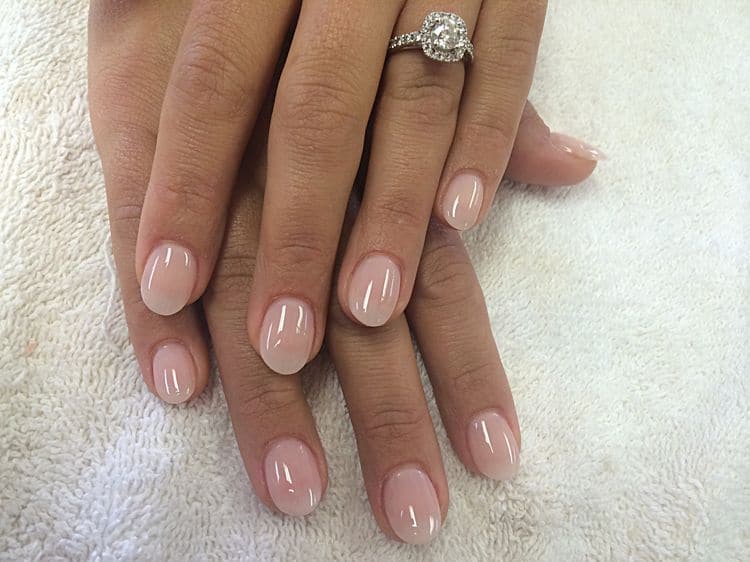 This is one of the simplest ways to look gorgeous. Transparent acrylic nail polish is applied to short round nails. It will give a sharp and shiny look to your nails and the nails will look natural too.
Just keep it as it is. Your short round nails will look eye-soothing with a bit of use of transparent acrylic nail polish.
#15. Blend It As You Like
Some people are so obsessed with their favorite colors that they do not miss the chance to blend them together. This design is specially designed for them.
It is like creating a bridge between colors. But, to give an attractive look one must choose colors which are not much contrasting.
Here, two pinkish shades and a flowery touch are used to have a nice ombre design. This design suits short round nails and is easy to be applied.
#16. Funky Look with Radiant Colors
This design is mostly for non-professional personalities. Mixing some radiant colors and splitting them right in the middle of the short round nails will give a funky and eye-catchy look to your nails.
It is appropriate for kids too. This design will have efficacy if two completely different colors are used in between the top and bottom of the nails.
#17. Matte in Mild Colors
There are always some people who love to deliberately introvert. I think choosing a mild color will be the best fit for them to have a nail design.
If every other finger is altered with a different mild color and, of course, with matte nail polish it will give the best outlook. This design will complement the introvert personality of any individual.
#18.  Cloud on Your Short Nails
Innovation is an integral part of fashion. Here is an innovative design for your short round nails. It is mostly done with acrylic colors.
A blackish color is put carefully to give a cloudy look on the canvas of your naturally white nails. This is unconventional and will be appreciated by liberal fashion geeks.
#19. Patterns
This is a glamorous design for short round nails which is quite difficult to have as the patterns need perfection to look good on nails.
Firstly, you should choose a base color for all the nails then different patterns in accordance with your choice should be drawn over the base color. A simple way to look better. Matte color will do the trick for you in this regard.
This design is both for children and grown-up people who love to be childish. Nothing is greater than a black and white combination.
Black dots or designs are drawn on the canvas of pure white acrylic color give the best output for your short round nails in this case. You just have to be cautious while drawing certain shapes or designs you want to have.
#21. Short Round Acrylic Nail Colors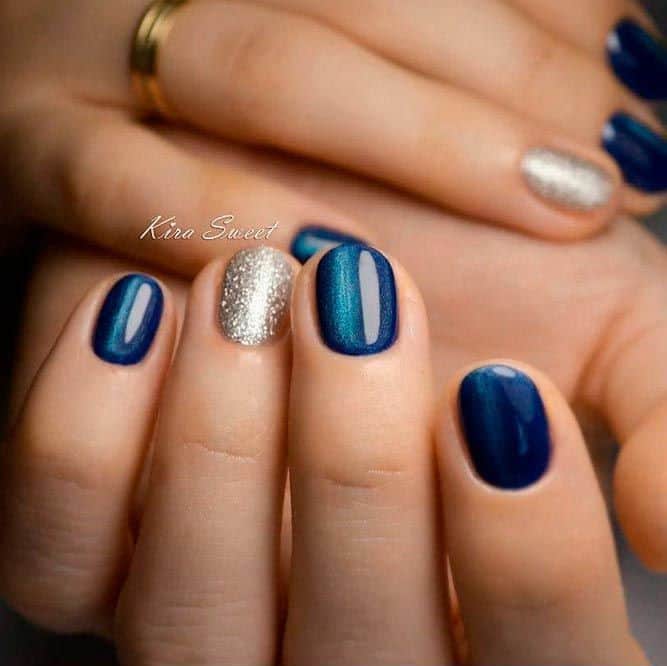 Using different colors in different nails is another trendy design. This looks the best when acrylic color is used to design the short round nails. It is quite simple to have this design.
Choose the colors according to your choice and apply them as per your own order, you can also use glittering nail polish on ring finger for variation. No rules are not due to be followed except applying them carefully.
Different color represents a different personality. Though Black is often used to express the notion of evil or something unpleasant, it is considered to be a very formal, elegant and prestigious color.
A number of girls also use black to show how desperate they are. So, having the grace of black on your short round nails might be a great expression of your thoughts and personality.
#23. Stunned in Pink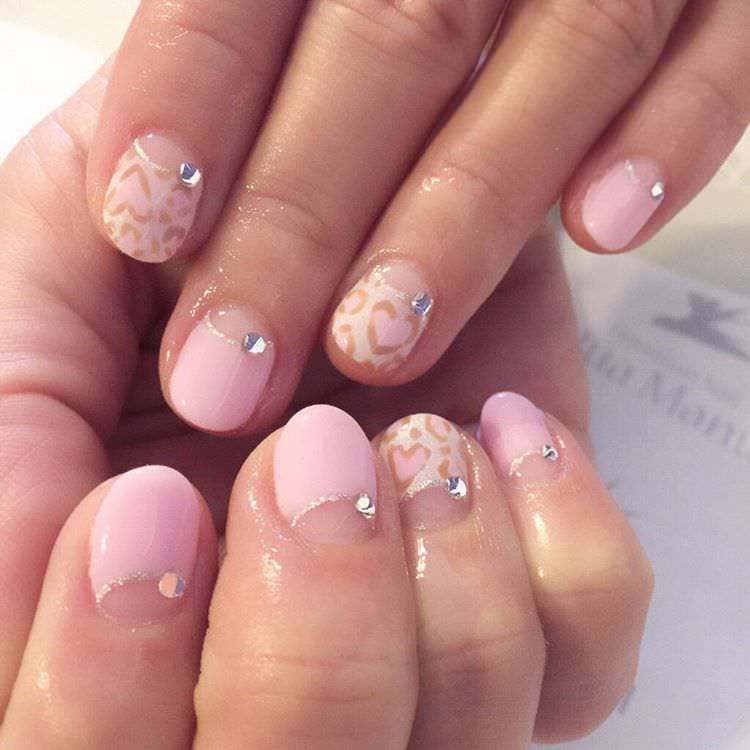 Using glittery stones is a favorite activity for girls, they use stones for their jewelry and outfits too. Then why will the nails be left alone?
You can have a different and trendy look by using stones with simply designed nail art which will shine like a diamond on your fingertips.
#24. Fun on the Edge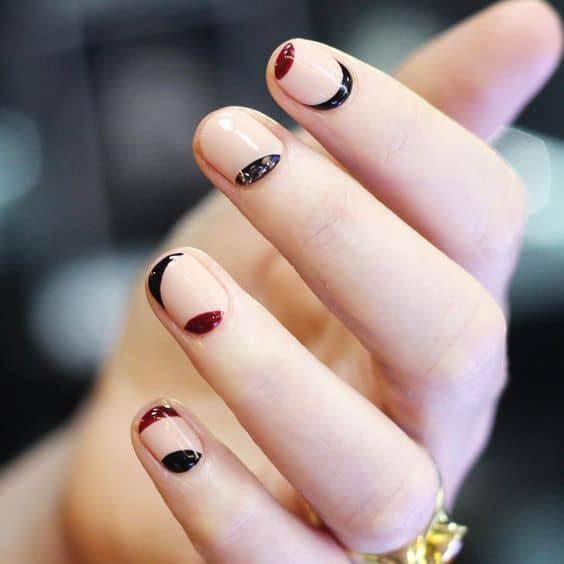 This is one of the most simple designs but a stylish one. It is designed for those who do not love to be vivid but have the knack for carrying simple fashionable looks.
Just a shade of one or two colors either on the tip of the nail or at the bottom of the nail will do the trick for you. You can choose any shining color for the edge keeping the focus on the natural color of your short round nails.
#25. Round Short Gel Nails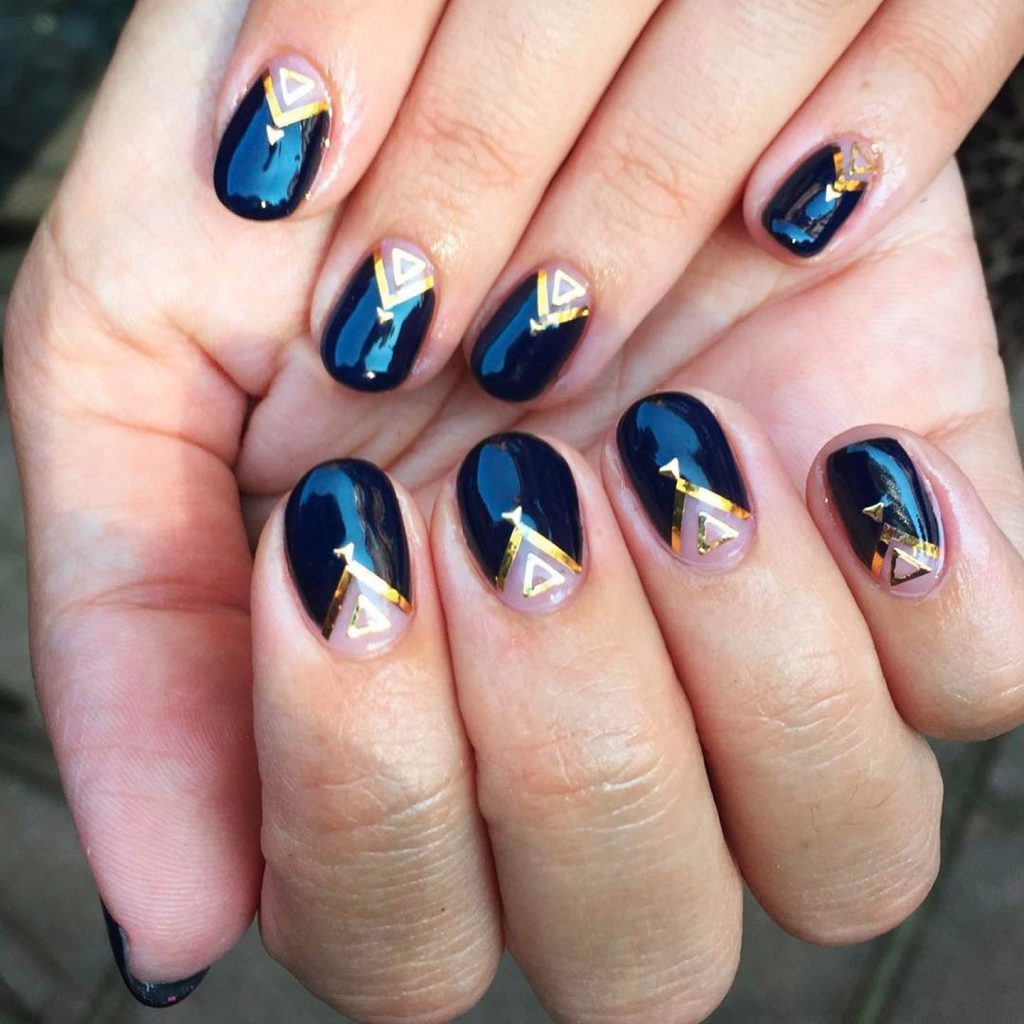 This is comparatively difficult to accomplish for the amateurs. Firstly, the golden color is put on at the bottom of the nail which will form your desired shape as you are the designer yourself.
Then pour the shining gel nail color keeping the previous design intact. Thus, a beautiful look will emerge with the golden grace of your short round nails.
Summing it all up, Short Round Nails are the most viable among other types of nails. So designing them is easy but needs to be carefully done as the designs will last longer.
If anybody decides to have trendy short round nails, she may try out the designs mentioned above or, at least, can be inspired by these designs.