20 Rose Gold Nail Designs for Every Princess out There
When you're not sure what nails to get, just let us give you a couple of ideas. Being a woman sure has its perks and benefits, and one of them is styling your nails in the most gentle, sensitive and feminine way. Rose gold nail design is so gentle and perfect for prom, so if you are all about those golden vibes, we got your back.
How To Get The Rose Gold Nail Design?
Well, first you should figure out your desired nail shape, have your tools with you, or an appointment at your favorite salon. After you get everything ready, let's have fun.
#1: Mini
Short, all natural rose gold nail design is perfect if you are not a fan of plastic. Since the nails are short and colored so lightly they can be perfect for school, or for your office, because lighter colors tend to go a little bit more unrecognized than the others. And if you are not an attention seeker, you will definitely have fun with these mini nails.
#2: Midi
If you rather like to be somewhere in the middle, then this rose gold nail design is yours to try. The metallic chrome effect makes it look even more stunning. In the last year this design was trending, so let's try to keep it trending for a little longer, shall we?
#3: Prom Queen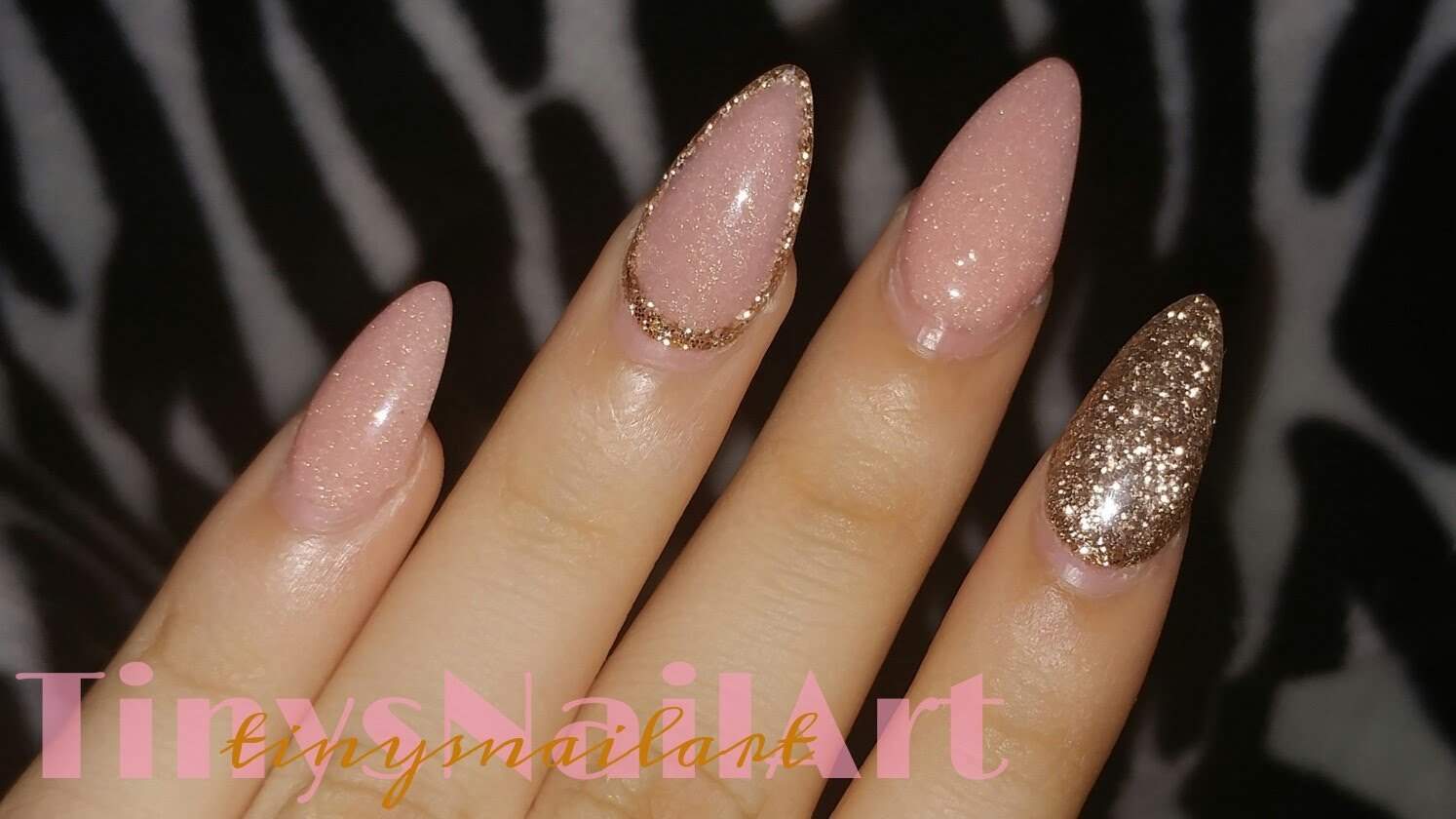 Give me shimmer and shiver! These long acrylic rose gold nails are perfect for the prom season. You will look irresistible and everyone will want to dance with you, so be careful and extra picky when it comes to the selection of your perfect prom nails because they will attract your perfect prom king.
#4: Kylie Vibes
When you look at this beautiful rose gold nail design, doesn't it just remind you of the Kylie Jenner cosmetics? Rose base with dripping glitter looks juicy and so original, so make sure you go to the best nail salon that you know off in order to get them exactly the same.