When you're not sure what nails to get, just let us give you a couple of ideas. Being a woman sure has its perks and benefits, and one of them is styling your nails in the most gentle, sensitive and feminine way.
Rose gold nail design is so gentle and perfect for prom, so if you are all about those golden vibes, we got your back.
How To Get The Rose Gold Nail Design?
Well, first you should figure out your desired nail shape, have your tools with you, or an appointment at your favorite salon. After you get everything ready, let's have fun.
#1. Rose Gold Nails with Diamonds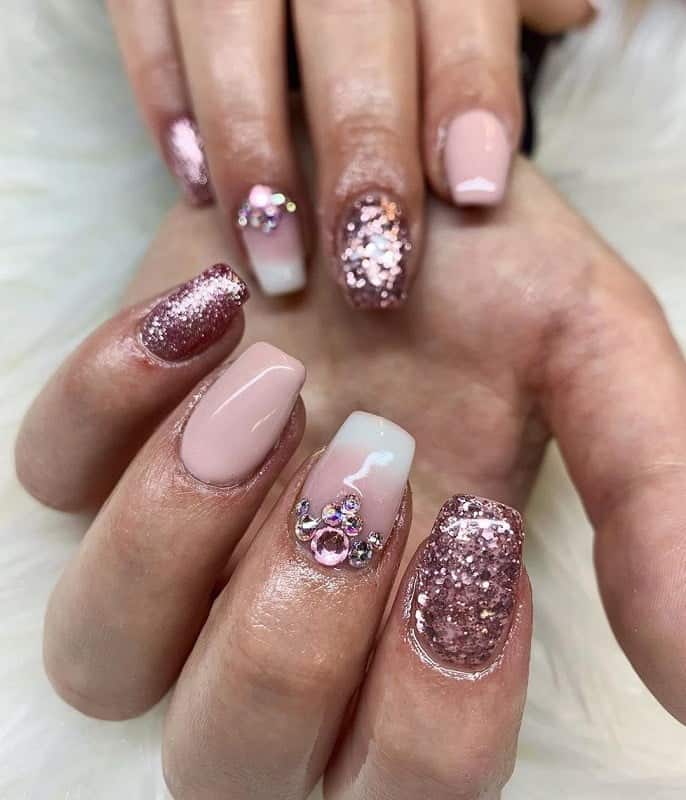 #2. Rose Gold Marble Nail Design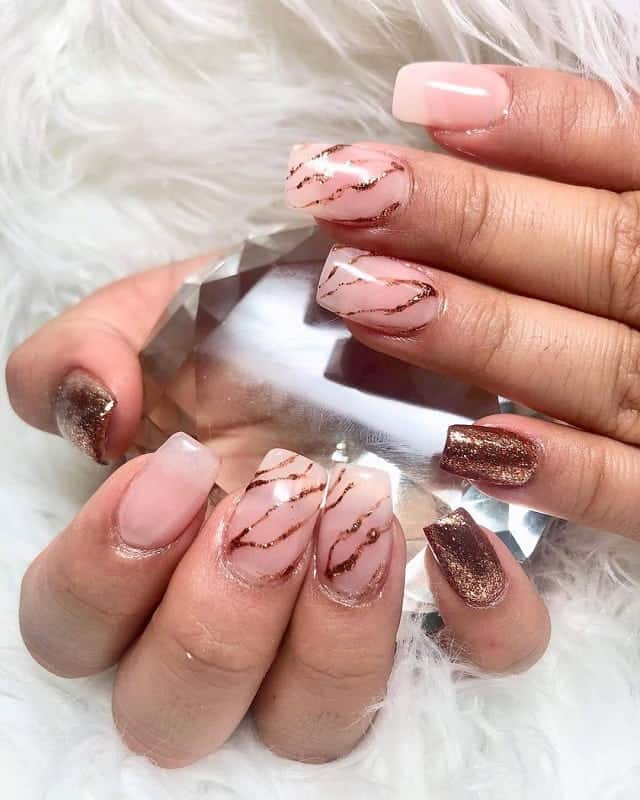 #3. Rose Gold French Nails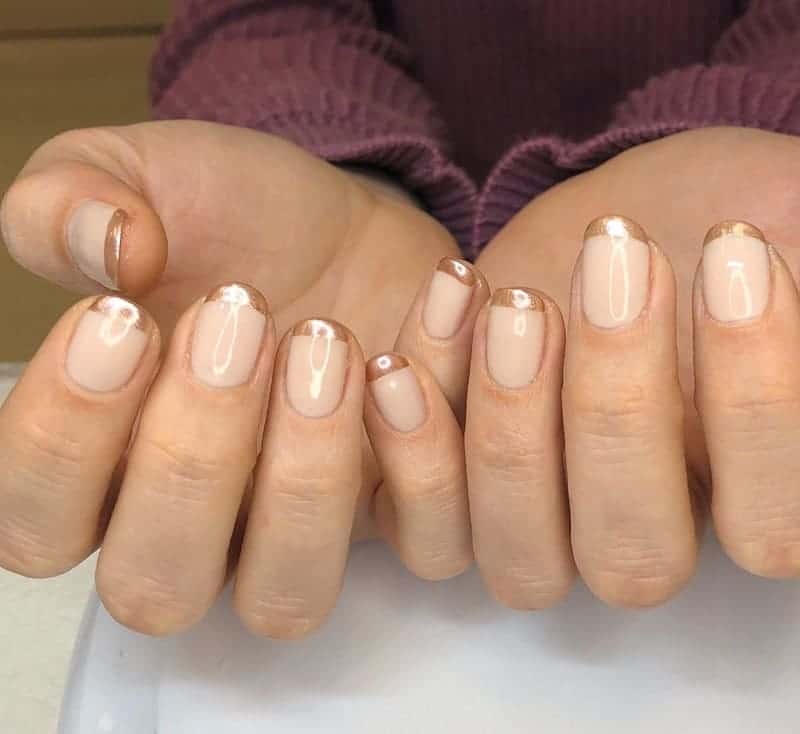 #4. Rose Gold Coffin Nails
#5. White and Rose Gold Nail Design
#6. Burgundy and Rose Gold Nail Design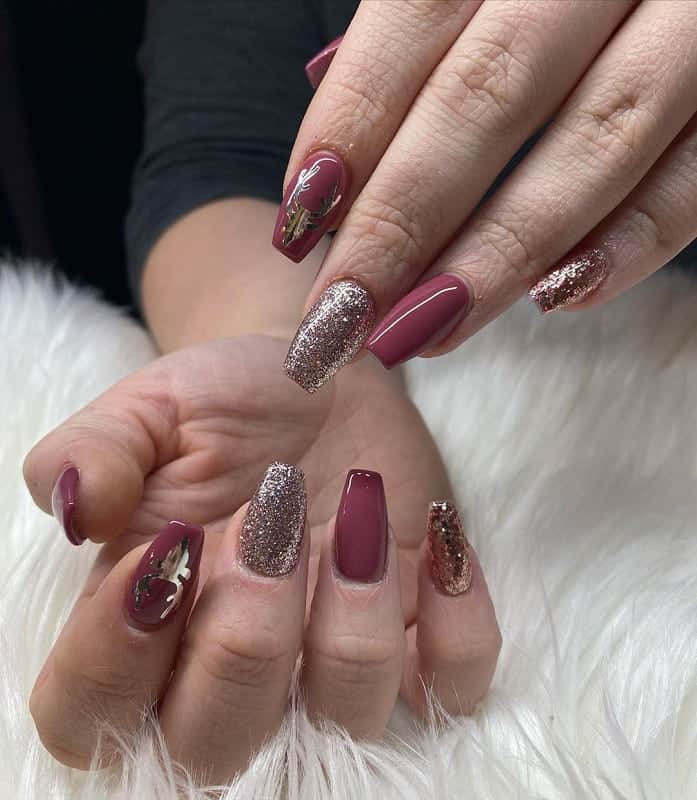 #7. Rose Gold Ombre Nails
#8. Long Rose Gold Nails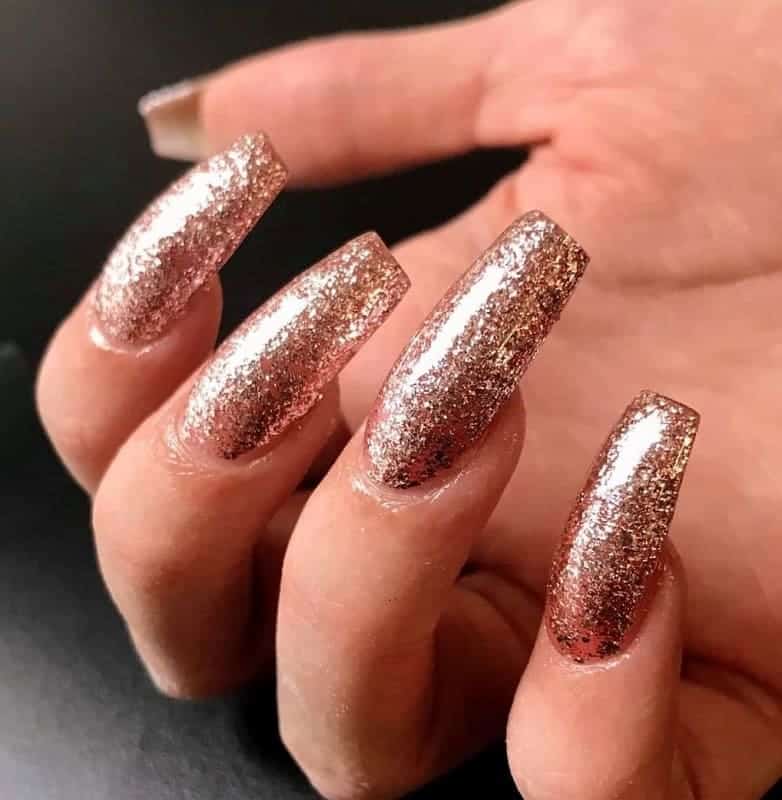 #9. Rose Gold Nails with Glitter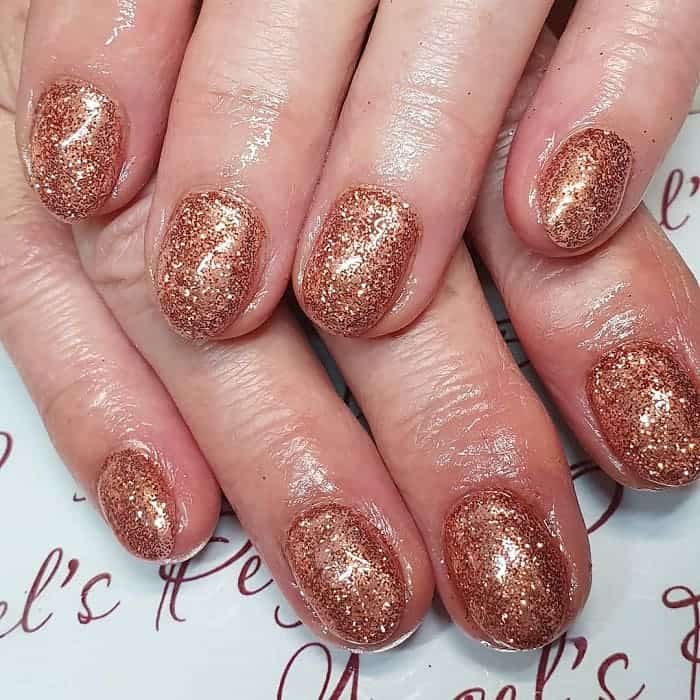 #10. Rose Gold Metallic Nail Design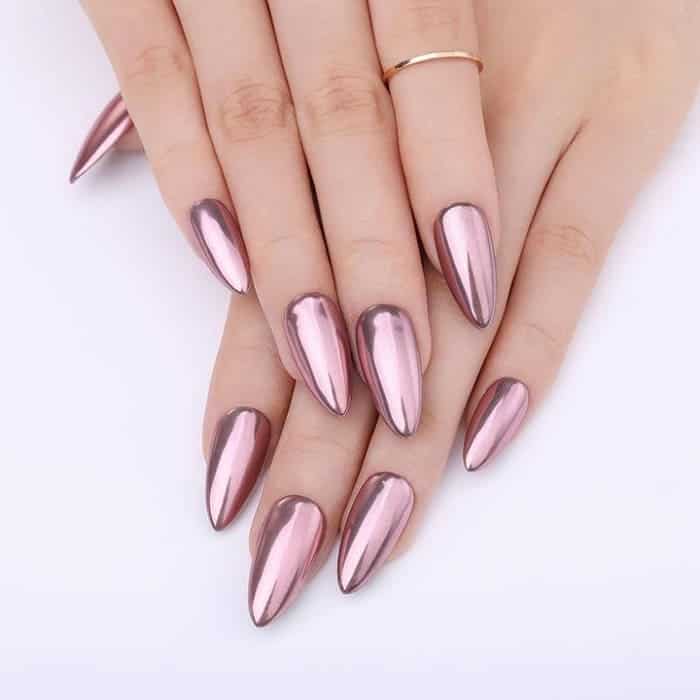 #11. Rose Gold Toe Nails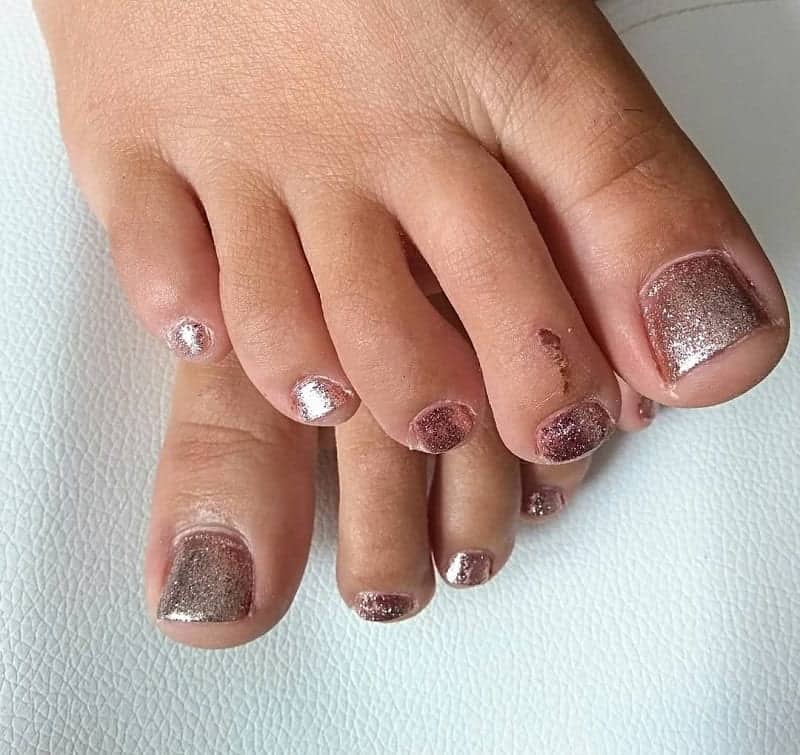 #12. Mini
Short, all natural rose gold nail design is perfect if you are not a fan of plastic. Since the nails are short and colored so lightly they can be perfect for school, or for your office, because lighter colors tend to go a little bit more unrecognized than the others.
And if you are not an attention seeker, you will definitely have fun with these mini nails.
#13. Rose Gold Chrome Nails
If you rather like to be somewhere in the middle, then this rose gold nail design is yours to try. The metallic chrome effect makes it look even more stunning.
In the last year this design was trending, so let's try to keep it trending for a little longer, shall we?
#14. Rose Gold Glitter Acrylic Nails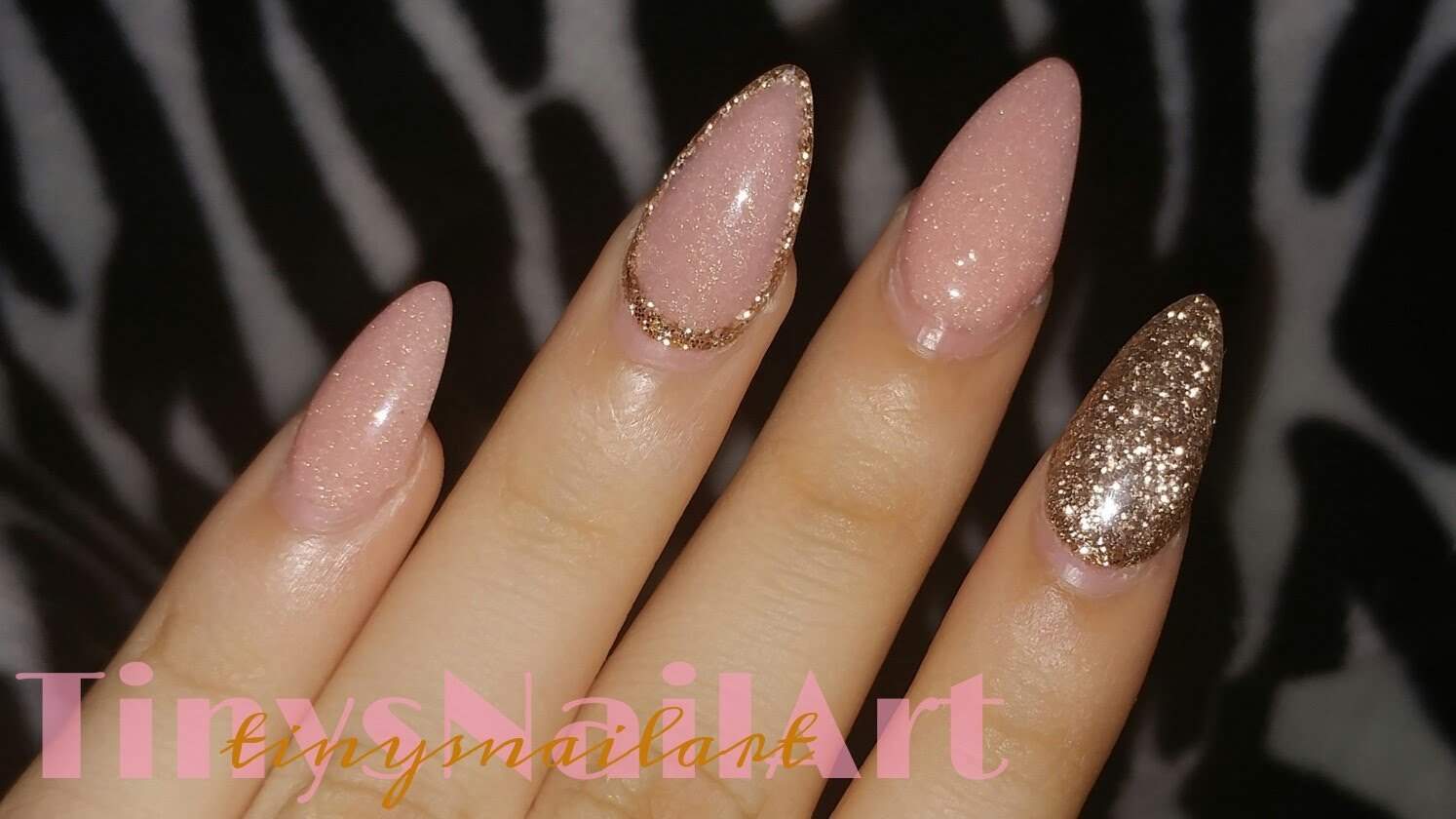 Give me shimmer and shiver! This acrylic rose gold nails are perfect for the prom season.
You will look irresistible and everyone will want to dance with you, so be careful and extra picky when it comes to the selection of your perfect prom nails because they will attract your perfect prom king.
#15. Kylie Vibes
When you look at this beautiful rose gold nail design, doesn't it just remind you of the Kylie Jenner cosmetics?
Rose base with dripping glitter looks juicy and so original, so make sure you go to the best nail salon that you know in order to get them exactly the same.
#16. Pointy, Richy, and Bit*hy
High class is guaranteed when pulling these off. The pinky rose vibe with glitter and the sharp pointy end look fierce.
So if you choose to get your nails exactly like these you better show your nail technician the exact same picture, that way happiness is guaranteed.
The stiletto is the sharpest shape out there. They look like little claws, and sometimes people might ask for your license for these. And the reason is obvious.
These nails are a statement piece, they look fiery and they can only suit women who are not afraid of the looks and attention. Little gems and nail glitter make them look more down to earth, but they are still considered silent killers.
#18. When In Stress, Make Them Press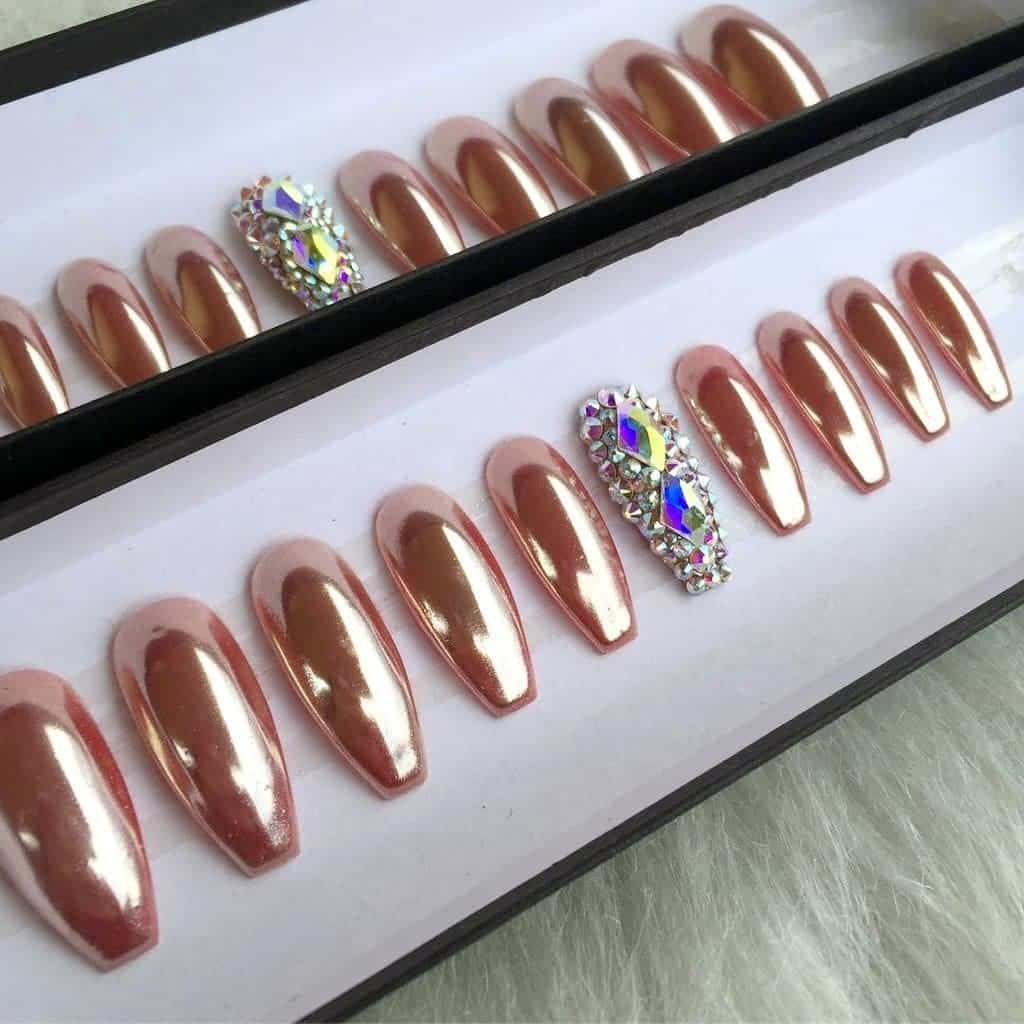 Press on nails is used nonstop. Women who don't have time to rush to the salon and who like doing everything by themselves use press-on nails constantly. The only trick is gluing them down perfectly, so they can look as seamless as they can be.
This color is the most asked for at the shops, so that's why fabrics that are in the nail business tend to make thousands of these per day. So get out there and buy your nails, since they are the hippest nails on the market!
#19. Do You Like My iPhone?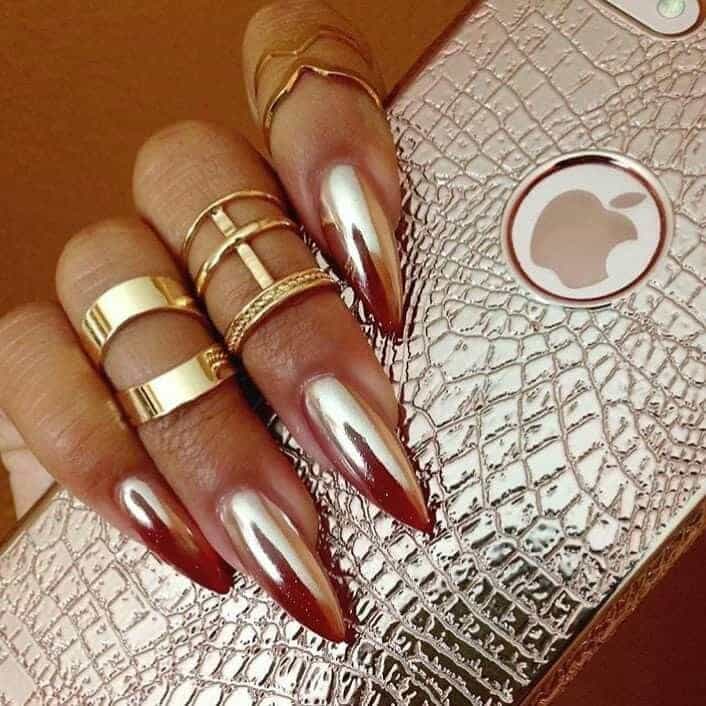 You know you like to spoil yourself when you match your nails with your phone. You will look like you know what you're doing if you match them perfectly.
Many people don't take it this far, so you should be the one who will take this step. Match all the things e-v-e-r and look classy in all of the golden rose tones.
Spell-Binding Maroon Acrylic Nails
#20. Zig Zag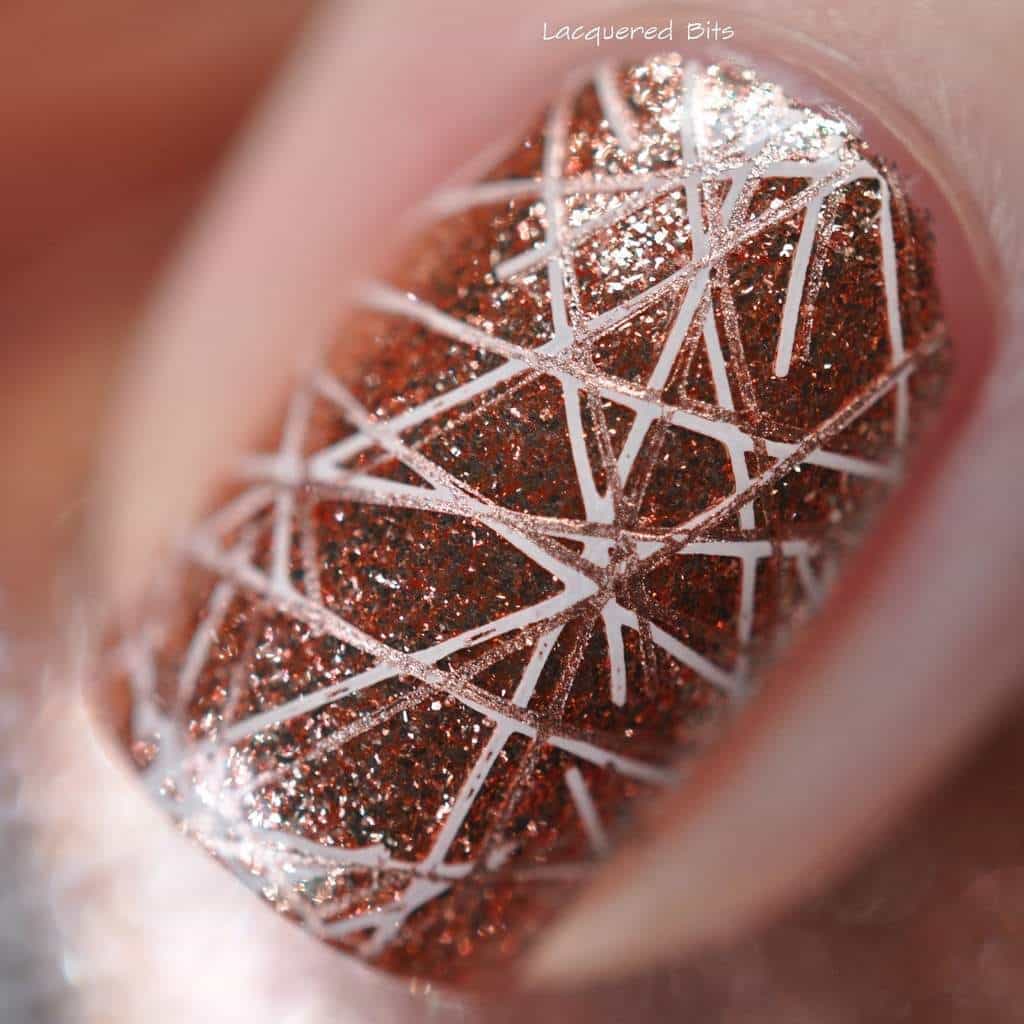 These rose gold nail designs look harder to achieve than they actually are. Just after you've applied your nail polish use a thread.
Paint the thread all white and press it onto your nails. Have no worries if you make it look a little messy since you can always clean that up.
#21. Step Away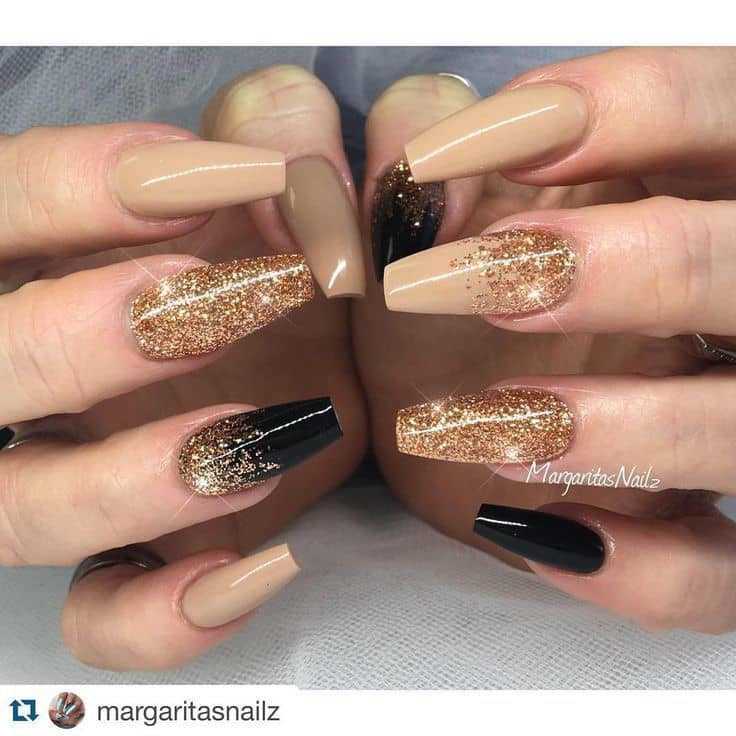 Who could mess with you? Ultra-long, sexy and acrylic. This rose gold nail design reminds me of a real primadonna.
The black color looks mysterious, and the gold glitter with a pink base looks flawless. Perfect for prom or birthday, these nails will always be unbelievably hard to achieve, but totally worth the effort.
#22. Rose Gold Gel Nails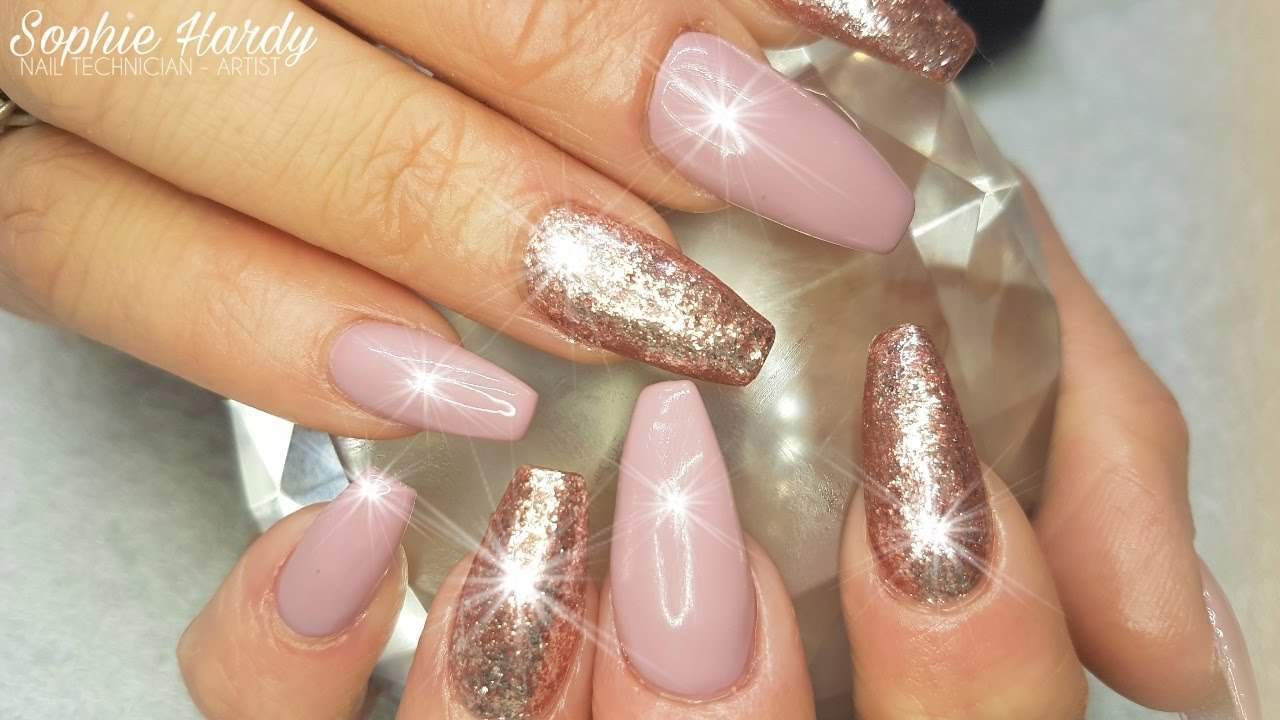 Only the moon and the stars can shine this bright you say? Well, we think differently. Rose gold nails with a shimmer on top and a gel as a top coat will seal the deal.
Nails will get that amount of shine, and the colors underneath will be protected as well. Also, a little trick with these: See that glow? Just turn the flash on when taking a picture and you will have a dream team combination.
#23. Rose Gold Nails for Christmas
I could literally die for these! This is an example of true nail art, and whoever can do nails this precise and nice should get a globe award!
#24. I wanna Too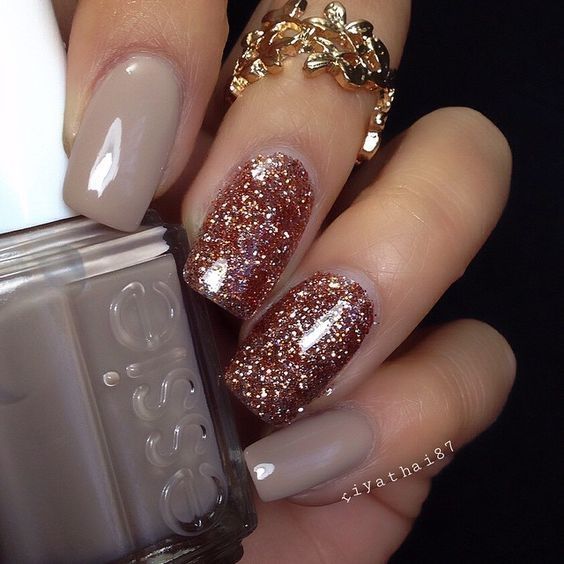 These rose gold nails are a lot like the nails you've seen on Instagram. Classic square shape, medium length, and the well-known "holding the nail polish" shot.
Diamond on The Nail to Add The Glee
#25. Long
Most YouTubers I've seen usually have this length, shape, or color. For some reason, they find these rose gold nails to be the most appropriate and appealing for them and their online interactions with the fans.
#26. Matte Black And Sprinkle Of Sparkle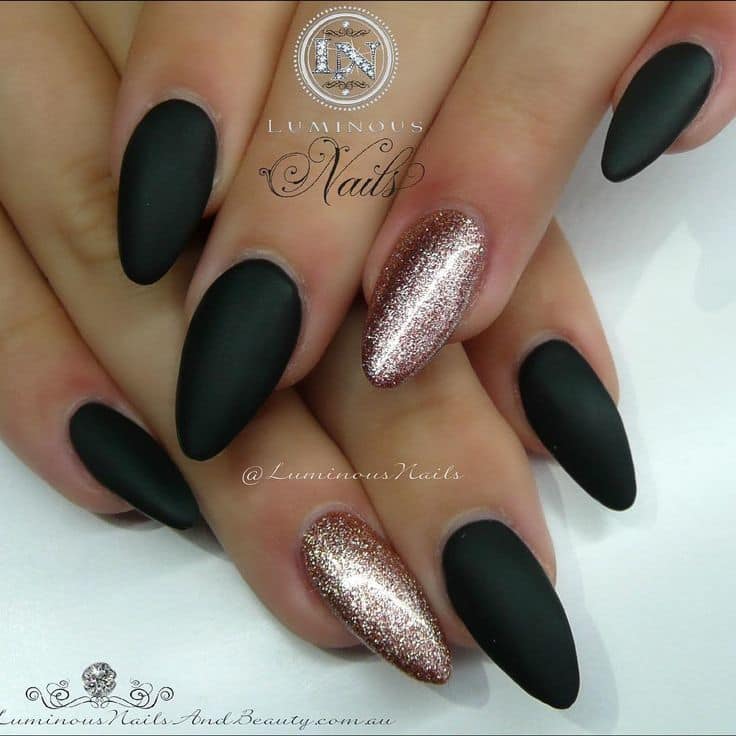 Black matte colors with a pop of glitter? I'm in! Perfect for those women who prefer darker colors but still like a hint of princessy vibes. These with a little black dress and silver heels will leave everyone around you breathless.
#27. Rose Gold and Pink Nails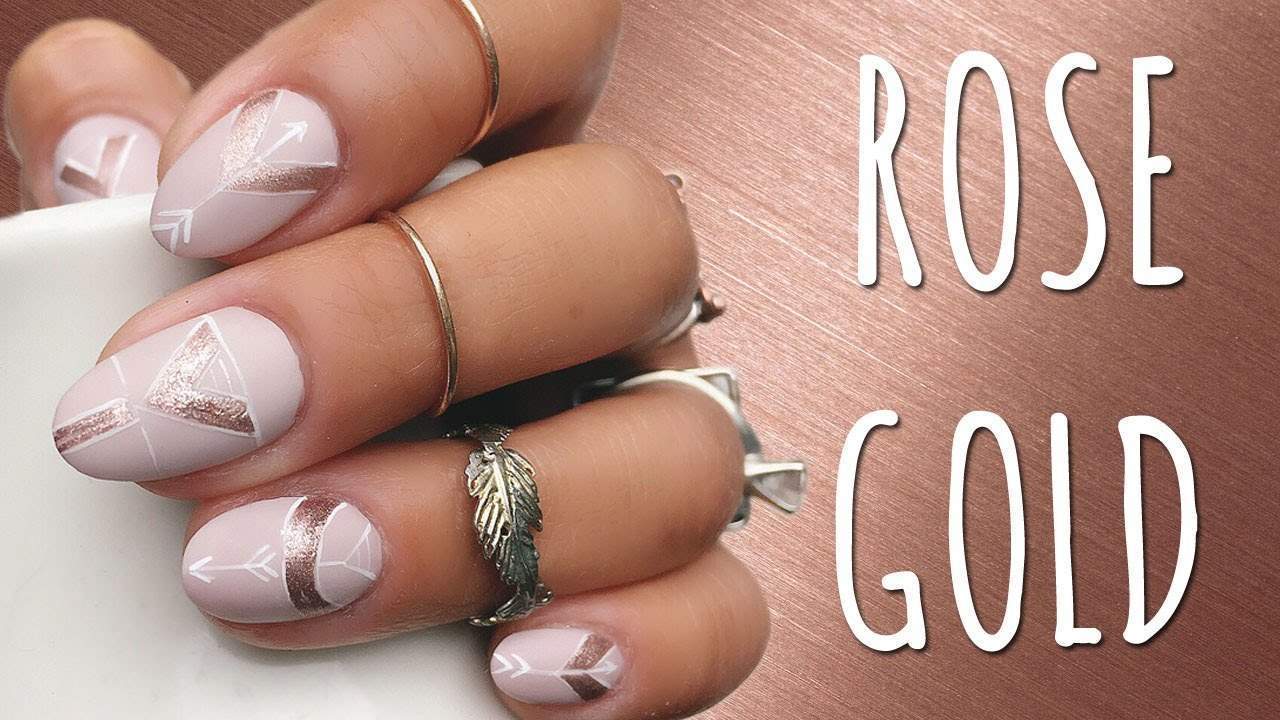 Some tribal vibes have never hurt anyone. If you like to play it cool and edgy at the same time, then why not do the following: Paint your nails all mono, either pink or gold.
After that, spice it up with some tribal signs, arrows and feather details, and rings. You will give out that chill vibe and look like you constantly have fun.
#28. Half Way There
These rose gold nail designs look halfway done, and we love them! Sometimes if you're indecisive and you like it both ways, then just do it both ways. Mix and match are still in!
Sassy Gold Plus Suave White Nail Idea
#29. I Made These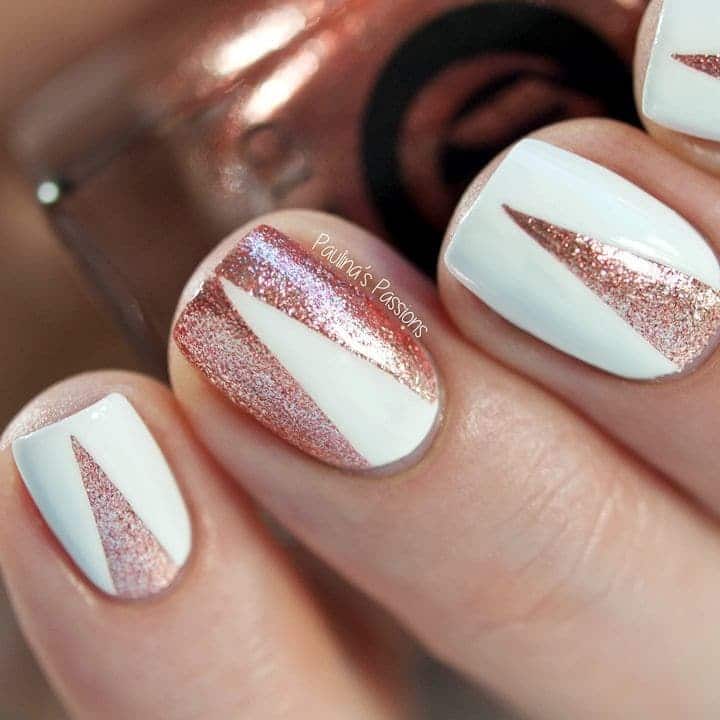 Here we have it again. Some nail art that can't be unseen. If you are not in the mood for playing with the nail tools, just ask your technician to do them like this.
Here you can see that even if they are short they are too beautiful to not get unrecognized. It's a big plus if they are all yours too.
Square rose gold nail design with some square stickers and jewels looks so fun. Give them a chance especially if you are going to a party or some festival.
#31. Oval Please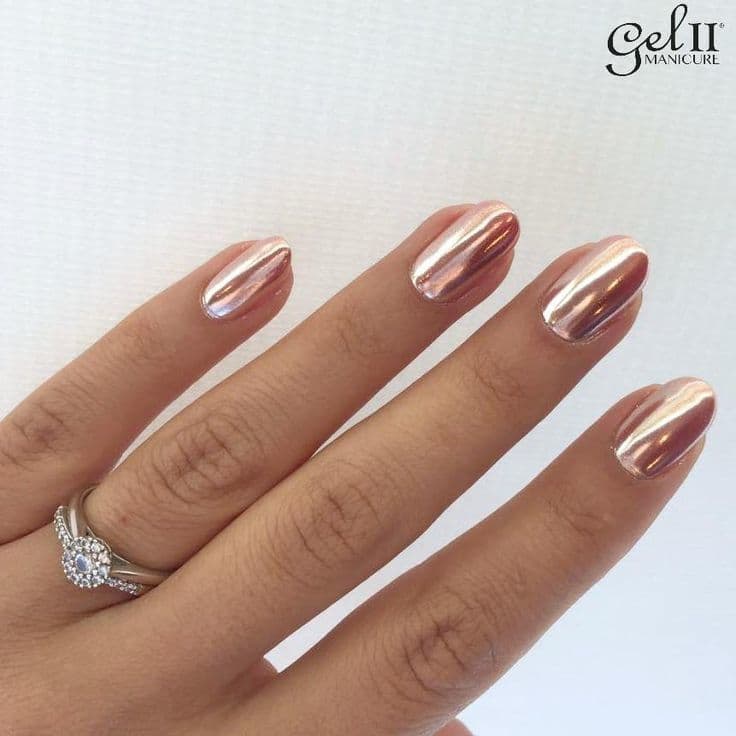 The oval square will always be a hit. Rose gold nail designs can't go wrong when done like this, and a pop of that silver ring makes it so ladylike.
Lovely Rose Gold Nail Designs for Classy Women
This list is big and the choices are up to you to make! But whatever it is that rocks your boats are sure to wear them with your head and standards high up, and be a flawless princess while doing it!