Your quinceanera party is just around the corner. Your dress is picked out; the shoes have arrived. You have set a date with the salon for your make-up. The teeny-tiny thing that's left to attend to is the nails.
Or did you forget about them? Of course, you didn't! Quinceanera nails are all the rage now. Mid-teen girls are hardly likely to leave their cuticles unattended.
Beautiful Quinceanera Nails
Nails for quinceanera are meant to celebrate youth and vivaciousness of a young girl. While historically, this ceremony was linked to the entry of a girl into the phase of womanhood, things are thankfully, a little less serious now. For the girl in question, it is a day of fun and attention.
1. Red Almond Quinceanera Nails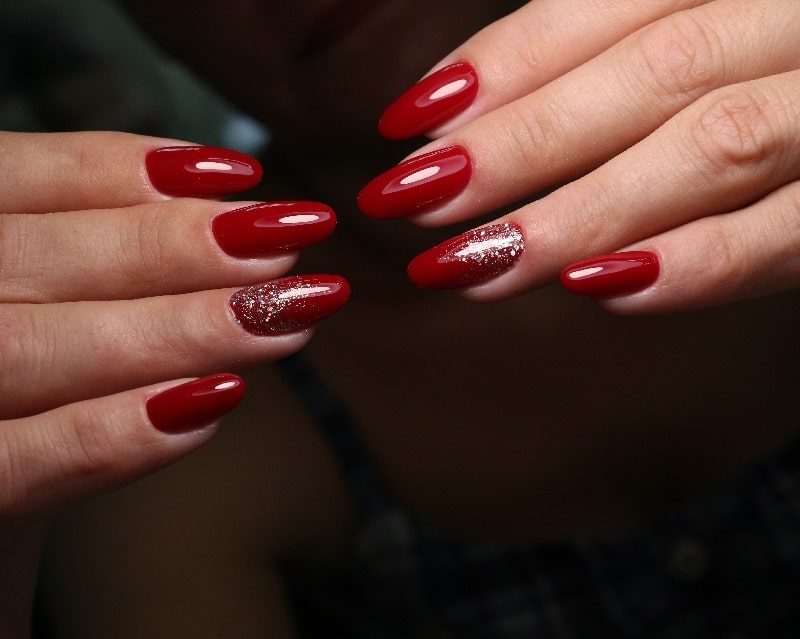 Getting ready for your quinceanera party means that you have to find the right hairdo, nails, and dress, and they all have to match. And red quinceanera nails are definitely going to match your extravagant gown.
2. Coffin Quinceanera Pink Pale Nails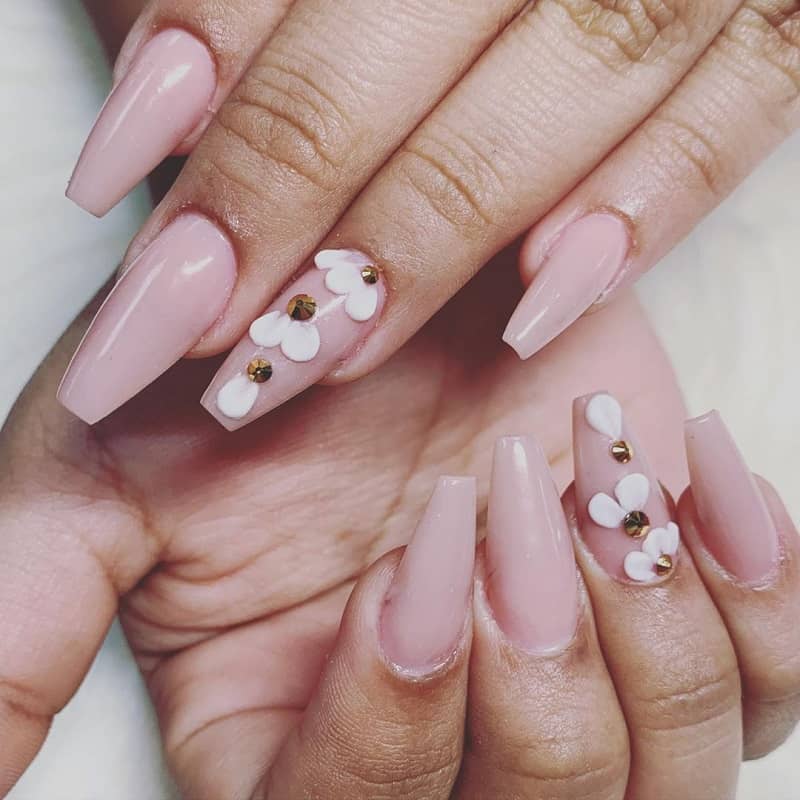 Light pink quinceanera nails are ideal when your gown is diaphane and you want to look like a real-life princess. Apply 3D petals and pyramid studs on the ring fingernail.
3. Mermaid Quinceanera Nails
Ombre nails look absolutely fabulous, right! If you're a fan of coral quinceanera nails, use coral and pale blue nail polish.
Apply a golden thin foil for some of the nails, recreate the bubbly waves, and apply small seashells and starfish.
4. Ultra Long Marble Quinceanera Nails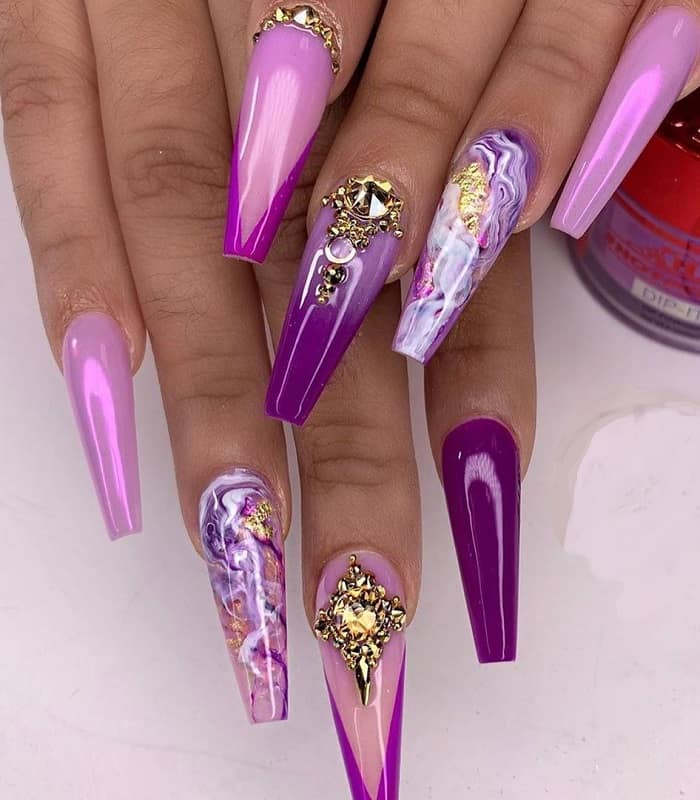 This special day celebrates you and your growth, from a little girl to a spectacular woman. Purple quinceanera nails will channel your femininity, make you feel like you are the center of the universe.
5. Metalic Silver Nails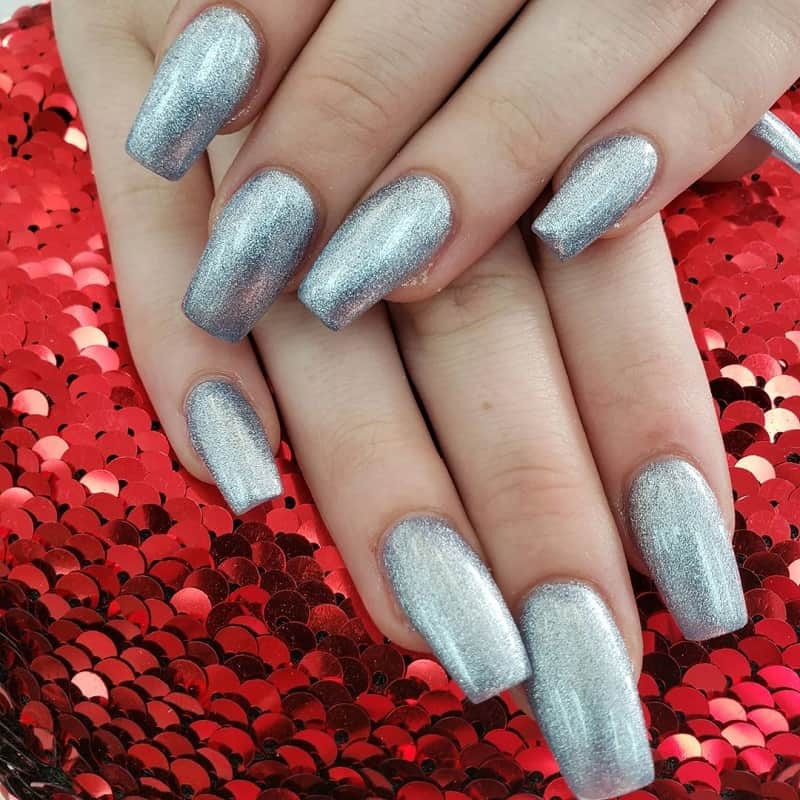 If you don't want something extremely fancy, silver quinceanera nails are just the ones you need. Get a square shape and apply a shiny metallic nail polish. If you're wearing a red dress, all eyes will certainly be on you.
6. Gold and Pink Nails with Decorations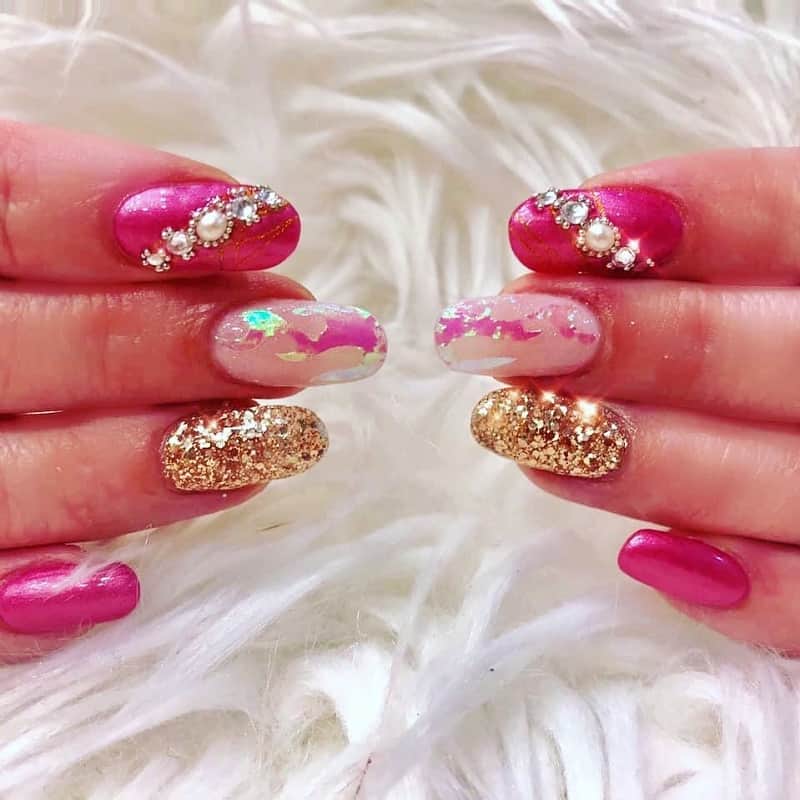 Pink and gold quinceanera nails are one of the most popular choices for a 15 years girl that is celebrating her anniversary. Decorate each nail differently, with glitter, pearls, and translucent pieces.
7. Navy Blue Quinceanera Nails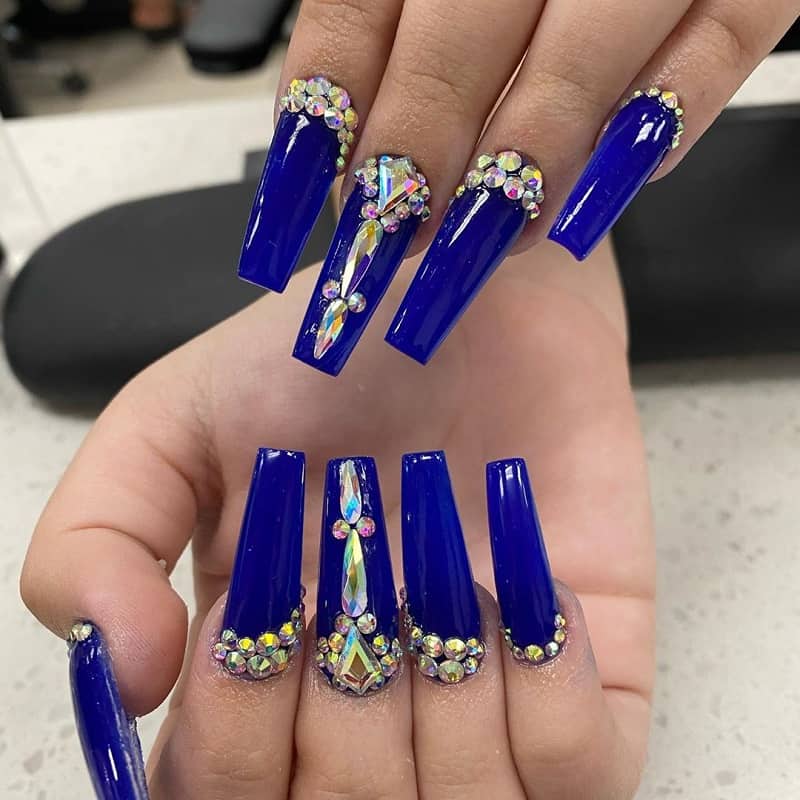 If you adore the imperial touch, royal blue quinceanera nails that are extra long will make you feel like a queen. Opt for a squared shape and decorate the base with all sorts of rhinestones.
8. Subtle Nails with Glitter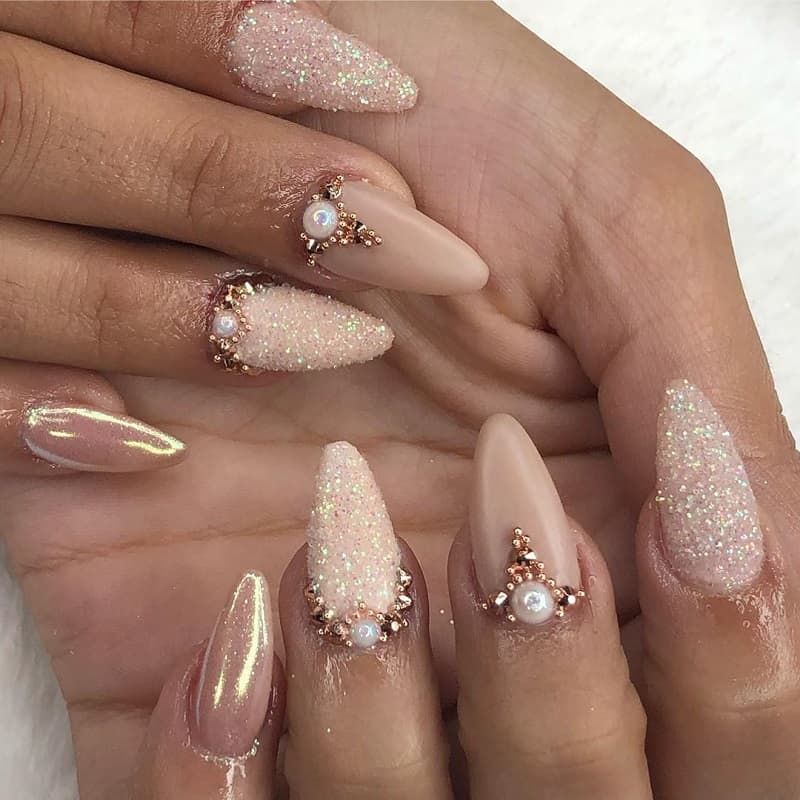 Even if you're not allowed to drink champagne, you can wear this color on your nails. To recreate these champagne quinceanera nails, combine more textures with a matte finish or a glittery top coat.
9. Translucent Nails with Rhinestones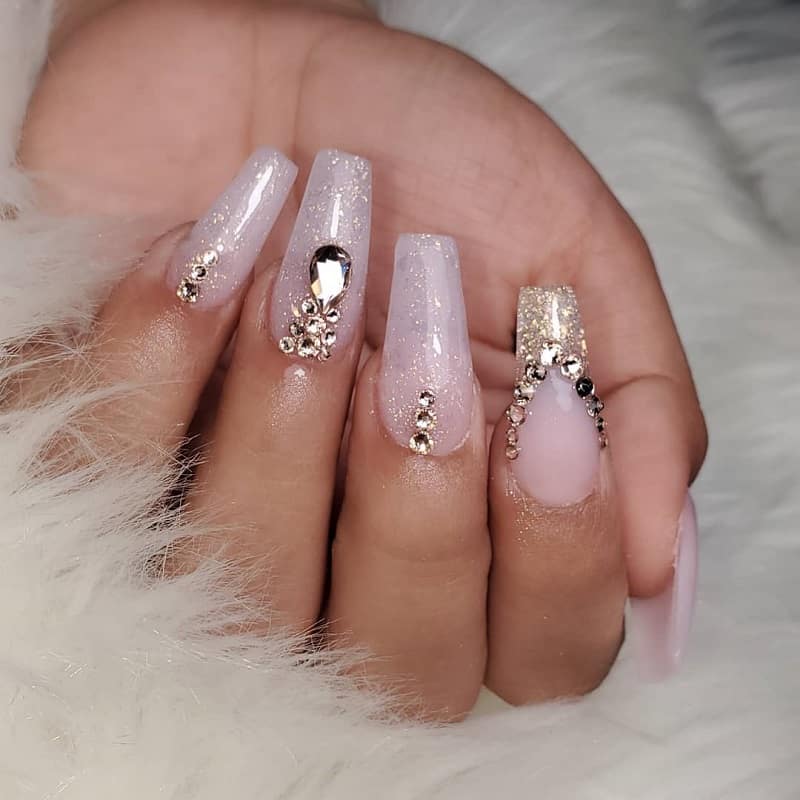 Use jewels for your quinceanera nails! Combine them with glitter matte finishes and triangle French manicure to obtain a spectacular look. Use rhinestones and studs to build your design and opt for different sizes and colors.
10. Coffin Nails With Glitter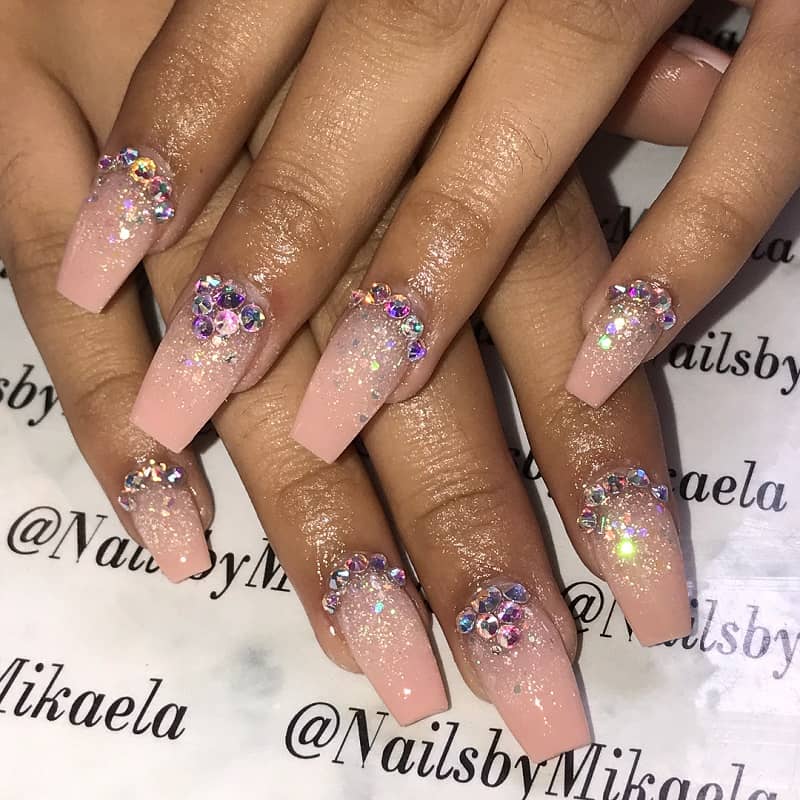 Paint your nails in a pale pink color. Use pyramidal studs around the cuticles to highlight the base of the nails, and don't forget to enhance the whole nail look with some sparkles. Your glitter quinceanera nails will be fabulous!
11. Quinceanera Coffin Nails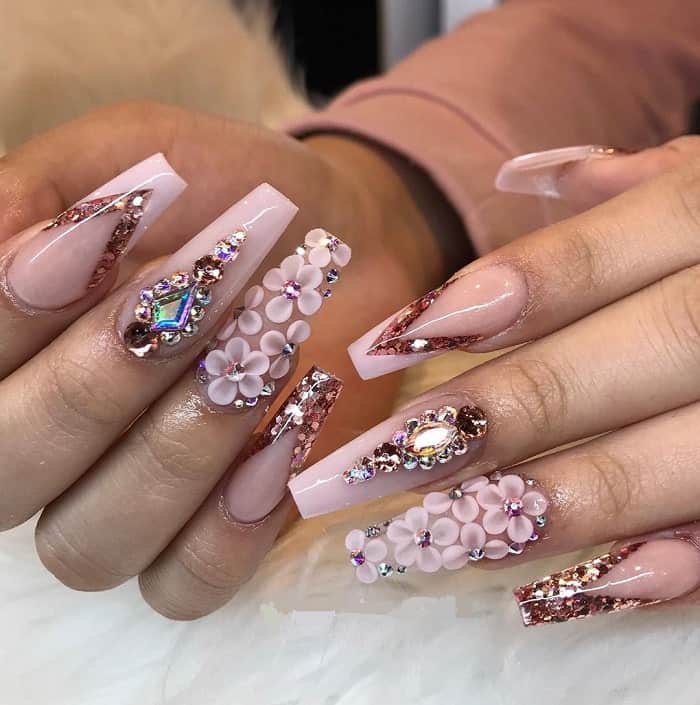 Firstly, get a coffin shape for your long acrylic nails. Secondly, create a pale pink gradient and a pointy French many by using a darker strawberry glittery nail polish. Apply 3D flowers and diamonds, and studs.
12. Gold Nails for Quinceanera Event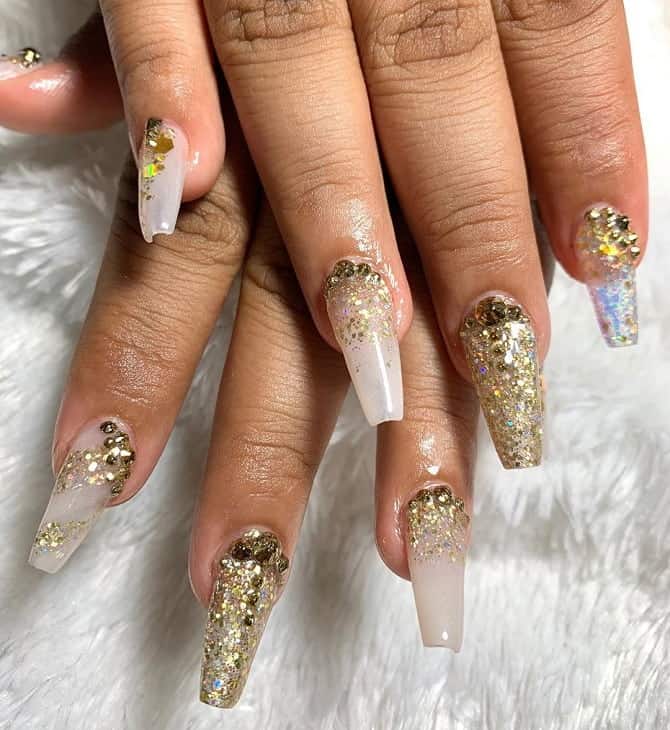 Create that ombre translucent white look for the nails. For some, fully cover them with golden and metallic glitter.
You can play with the design as much as you want to apply more glitter on the base or create diagonal lines.
13. Quinceanera Nails with Burgundy Color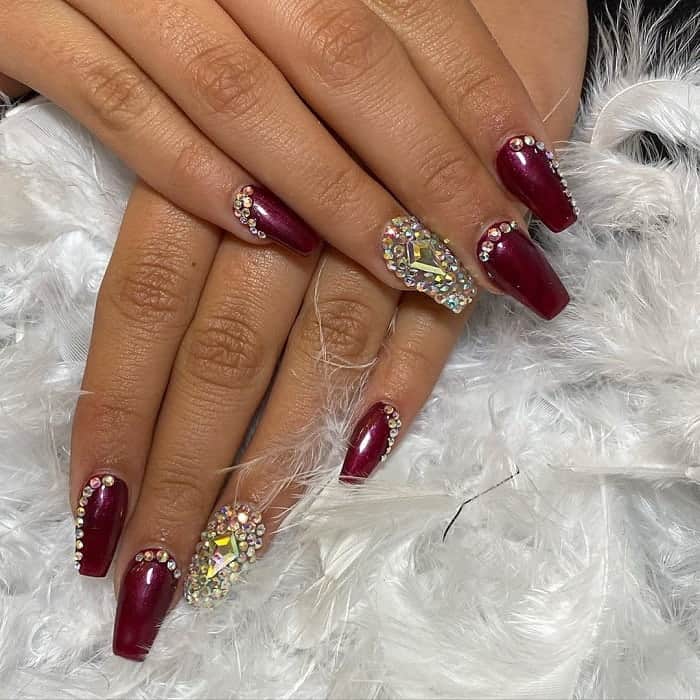 Burgundy nails have that elegant, womanly look that is perfect for a girl celebrating her quinceanera. Decorate the edges with rhinestones and fully cover the ring finger with sparkling applications.
14. Acrylic Quinceanera Nails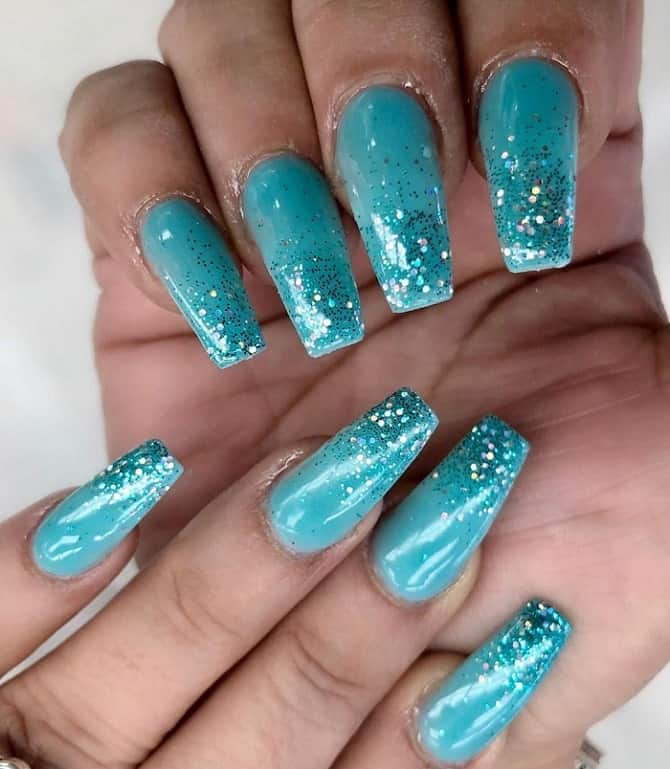 Use a bright ocean blue color for your ballerina nails. To highlight them and add more glam, use a translucent polish with glitter and apply the sparkling pieces gradually to the top. You will obtain that ombre stunning effect.
15. Quinceanera Nails with Rose Gold Color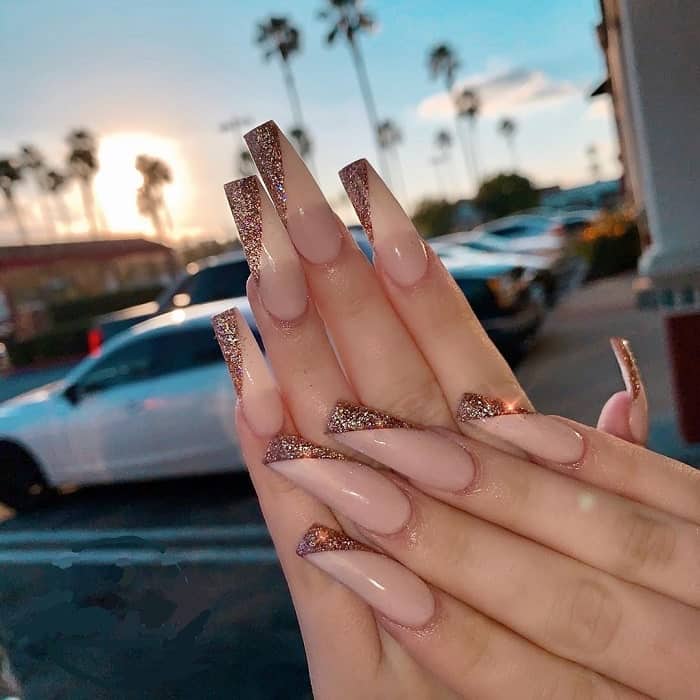 Quinceanera nails must be eye-popping and should definitely match your impressive gown. So use a nude color for the base and create a half diagonal glitter line. Fill that space with a dark champagne glitter.
16. Trendy French Manicure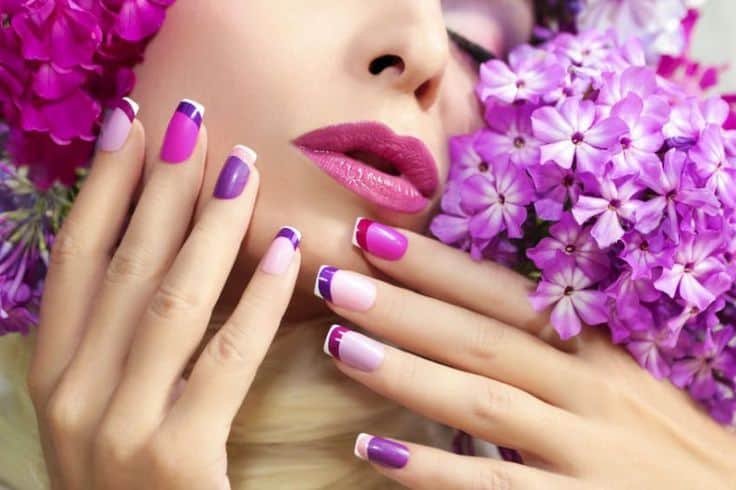 Quinceanera nails need to be sophisticated without looking too old-fashioned. If you are thinking French manicure is so 20th century, who said you can't glam it up? There are two ways of going about this.
You can use the original nude or light base color and paint the tips chrome or metallic. Alternatively, you can use a dark base color (think dark grey or navy blue) and paint the tips in a nude or light pink shade. Stunning!
12 Aristocratic Silver Nail Designs
17. Glitter Half-Moons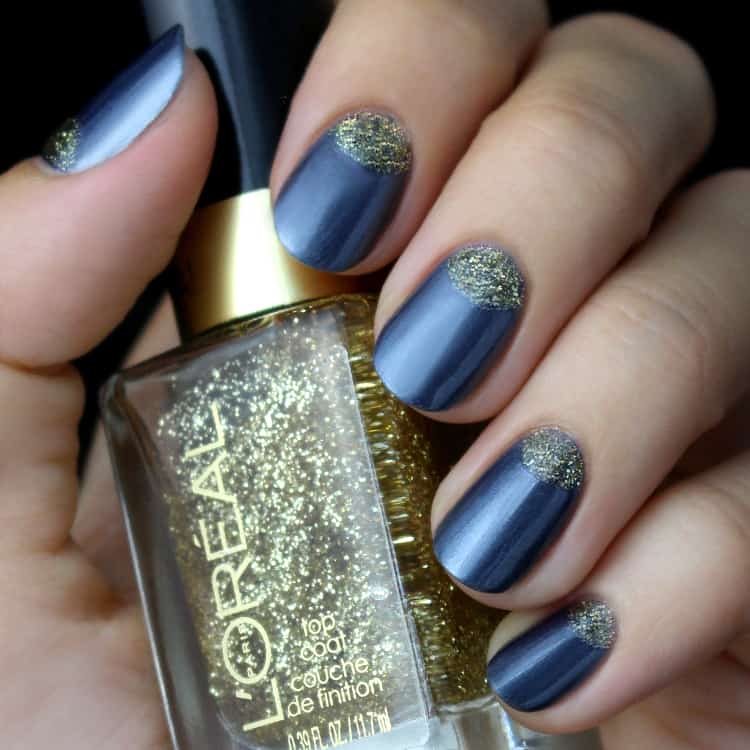 Your nails for quinceanera need to match your dress. And your dress is most probably going to have some portions sequined. To match the shine, you choose glitter half moons.
This style is perfect for a quinceanera party as it is not too flashy, being restricted only to the rounded cuticle section. The rest of the nail can be painted in any shade, from cream to royal purple.
18. Floral Patterns
Nothing looks more feminine than flowers and floral patterns. To complement the feminity and beauty of the general attire, a floral pattern on the nail is a great idea. You can go for bold flowers on all fingernails or may choose to concentrate on a single nail.
Alternatively, you can choose to paint little dainty flowers in keeping with the season. Floral quinceanera nails never go wrong.
19. Shattered Glass Pattern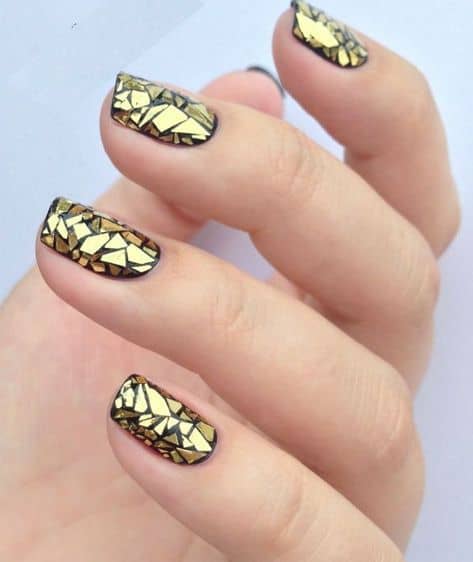 Another pattern of nails for quinceanera that is catching attention is the shattered glass pattern. The nail seems to have been overlaid with shards of glass, giving it a dramatic look.
You can choose the shade of the shattered glass. It can be golden or may even be a mix of light pastel shades.
20. Matte-and-Glitter
If you want to look elegant and glamorous, go for the two types of shade that are just that. Nothing beats matte finish for something classy.
But it does have a slightly stuffy feel to it. For quinceanera nails, you can spice it up by adding a dash of glitter. The placement of the two shades is really up to your imagination.
Marble cake for a quinceanera party? Then what's stopping you from sporting marble quinceanera nails?! Marble nails are as stylish as marbles themselves, with all their cracked texture and sheen.
Admittedly, it is a difficult effect to achieve and not many manicurists can pull this off well. So if you are planning on marble nails, do spend time on them.
22. Ombre Nails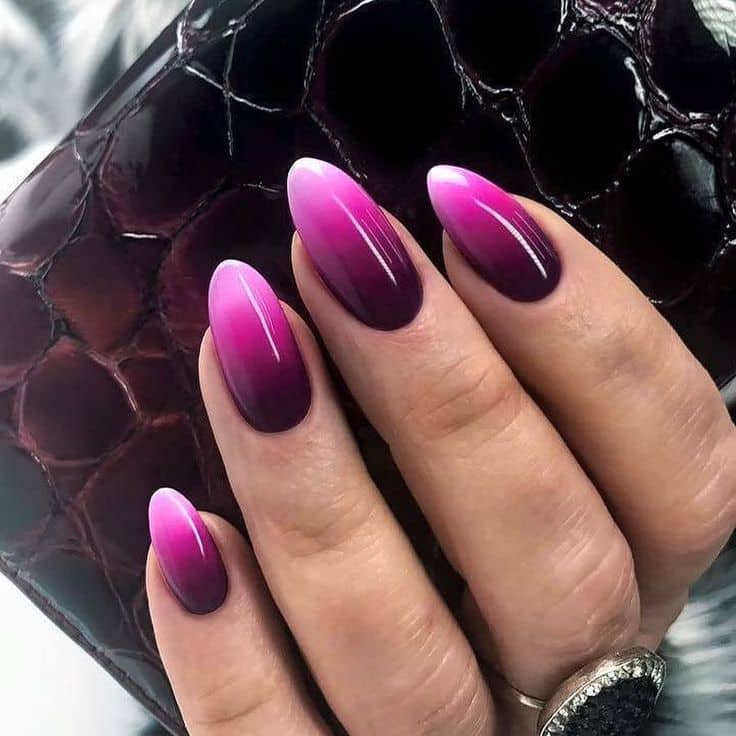 Ombre nails need not be too passe. If you choose the right shade to go with the rest of your getup, ombre nails can look really cute.
Think pink or even red. The deeper the transition, the better, as it brings out the clash of colors beautifully.
23. Blue Quinceanera Nails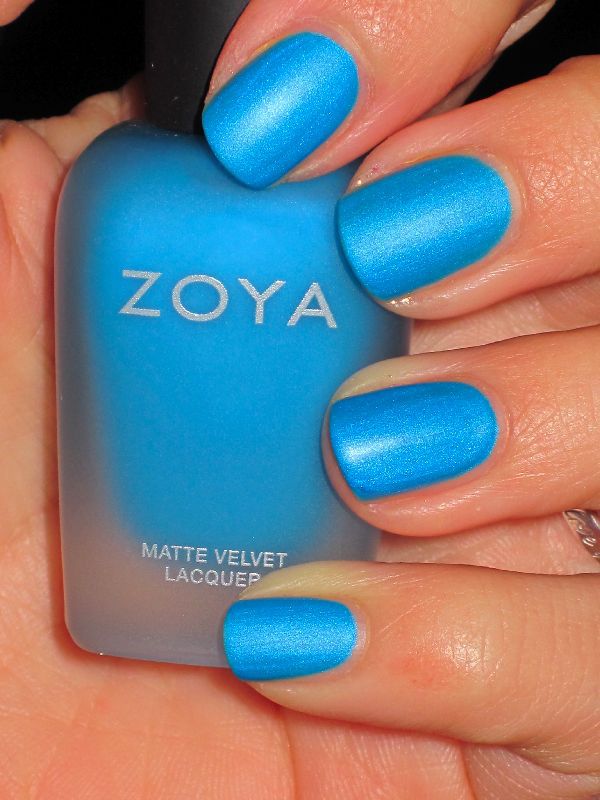 Just like matte, velvet nails for quinceanera are an up-and-coming trend. The texture of the nail itself is the highlight, in this case, so you might not want to ruin the effect by using any major embellishment. A gold strip or a few crystals will be enough to set the look.
24. Lace Nail Art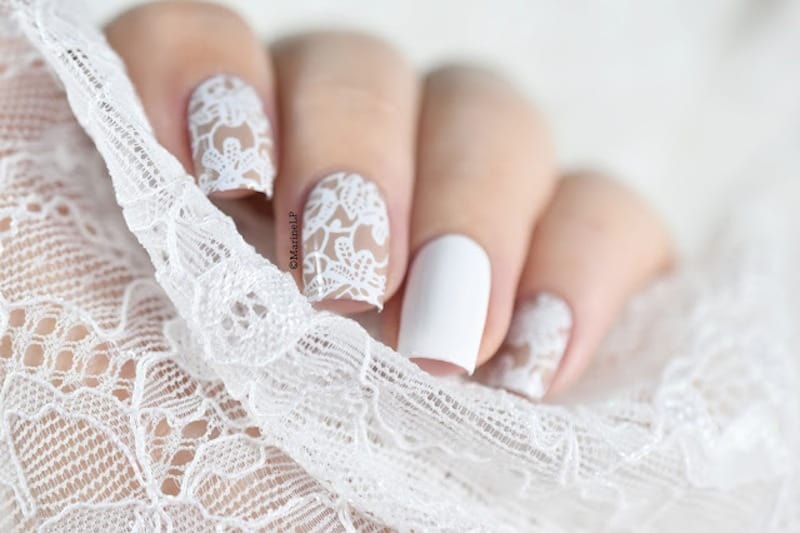 If your quinceanera dress is a lacy little wonder, match it with equally delicate lace quinceanera nails. Lattice or lace artwork is feminine.
Also, do not think that all the lace artwork will have to be done in white. Many manicurists are coming up with ombre lace artwork as well, which looks like a bit of fairy-fabric on the nails!
25. Quinceanera Chrome Nails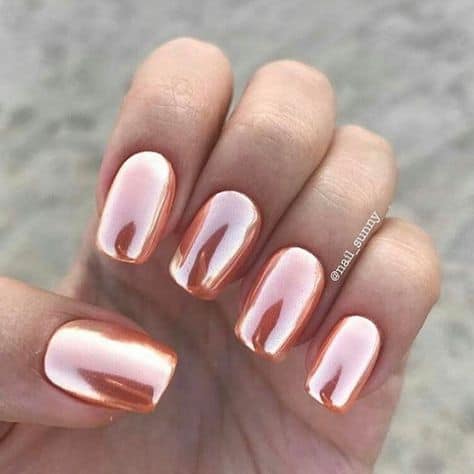 Chrome quinceanera nails are a no-brainer. Nothing attracts attention to the cuticles better than a chrome finish to it. All you need to be careful about is whether it goes with the rest of your attire.
Chrome nails are flashy. So if you have flashy jewelry as a part of your attire, please go ahead and chrome your nails. Otherwise, you may want to choose a more muted shade.
Prolific Enough? Try Out Emo Gothic Nail Designs
A quinceanera party is a time for being both a child and a woman. Quinceanera nails, correspondingly, should be fun and graceful at the same time. These designs are a sure-fire way to move into the world of womanhood!