If you've ever had a desire for a sparkly nail design, you're going to want to try silver glitter nails. Besides our favorite go-to options for details (rhinestones and beads), using glitter in any nail design is always a great way to breathe life into it and make it shine.
A silver glitter nail design is obviously great for special occasions like prom and New Year's Eve, but it's also a great way to add an eye-catching accent to your normal nail design for daily wear.
So, if you're in the market for a special new manicure, bookmark this article now so you can refer back to all these elegant glittery silver nail designs!
Stunning Silver Glitter Nail Design Ideas
Silver and glitter. When you put the two together on your nails, you're going to want to show them off to anyone with eyes! Take a look at these 10 beautiful ways to style silver glitter nails.
1. Pink Nails with Silver Glitter Tips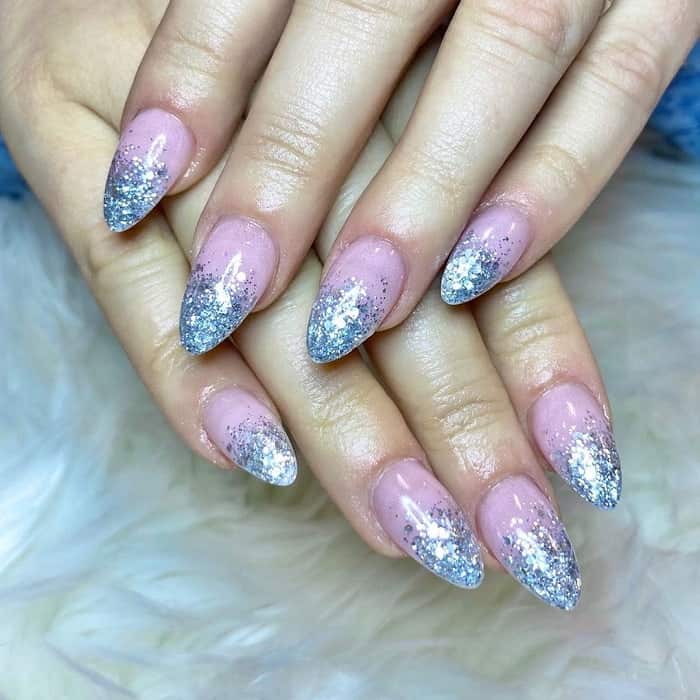 Are you all about the truly feminine nail designs? If so, choose this light pink design for short stiletto nails. Their tips are decorated in silver glitter, emphasizing the soft shape.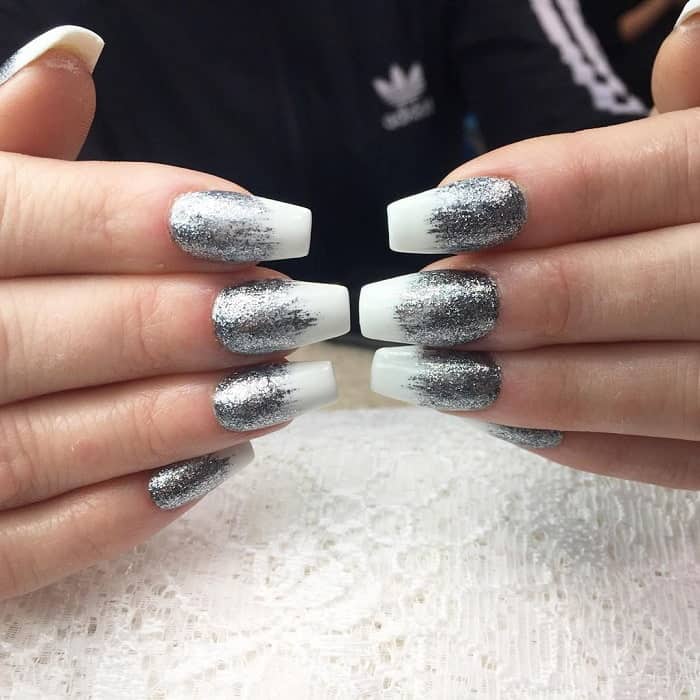 Instead of painting the tips of your coffin nails with silver glitter, brush it on at the tops and leave the base color a pure white. We love the switch from drawing the eye to the tips to bringing it up top!
3. Short Silver Glitter Nails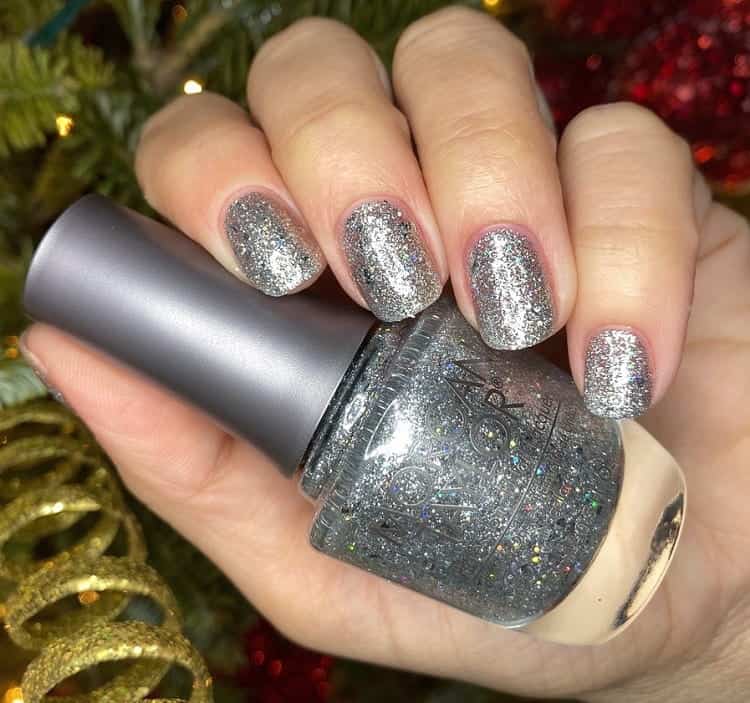 Short nails are a pretty common nail length for ladies who need to get daily duties done, but you can still sport a stylish nail design! Paint the entire nail bed with silver glitter to get the most impact.
4. Silver Glitter Toe Nails
When it comes to doing your nails, don't forget to show some love (and sparkle) to your toes! A few coats of silver glitter polish and your toes can be part of the party too!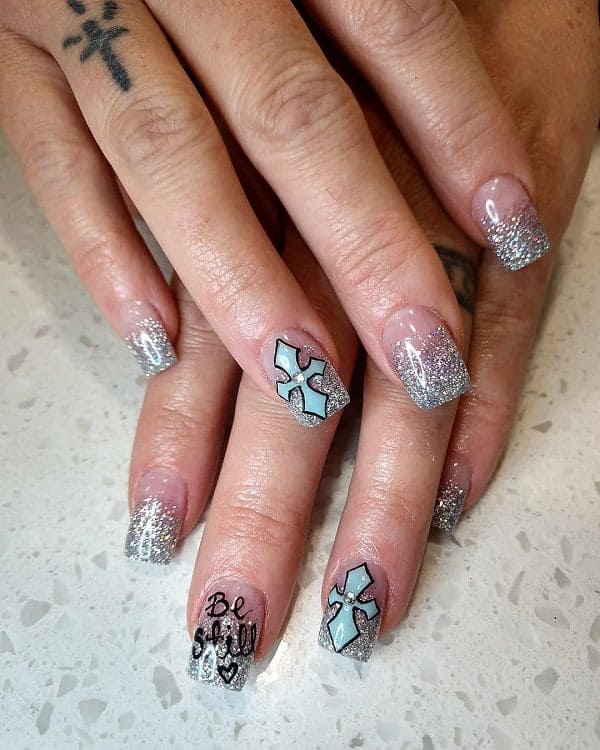 To wear silver glitter, it's not necessary to pair it with another color. These short square nails show how beautiful a clear or nude nail can be with silver glitter tips. Take the detail up a notch with nail decals!
6. Completely Covered Silver Glitter Acrylics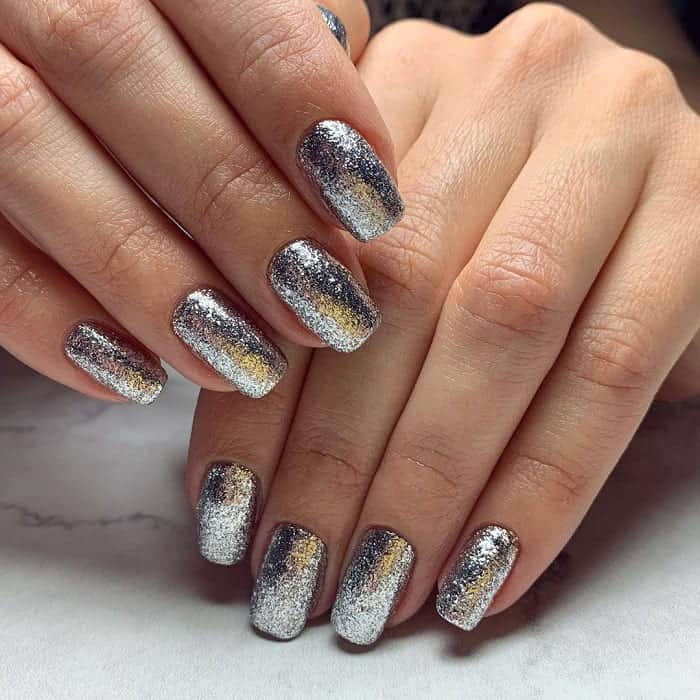 When your nails are completely painted in silver glitter, there's no need to add anything else! Let long nails do the talking with their length and shine.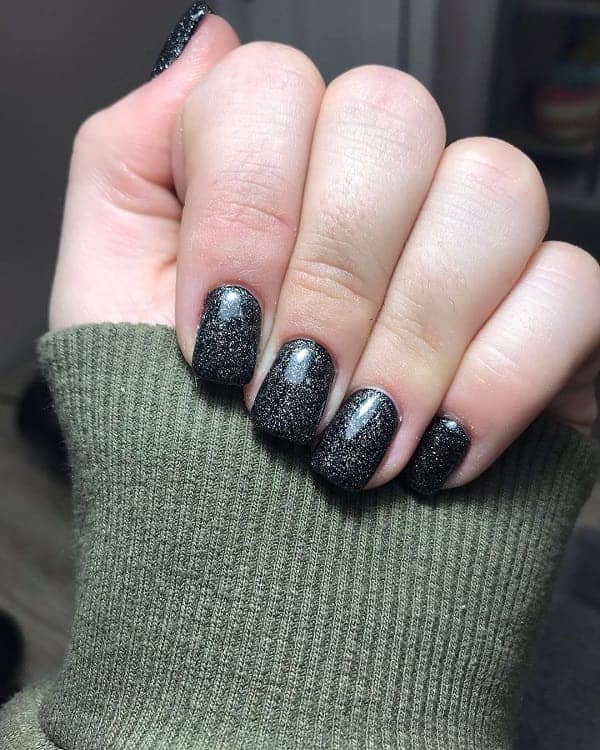 Wear silver glitter and make a bold statement at the same time with black glitter polish. One coat of each will give you these sparkly beauties to match any outfit!
8. White And Silver Glitter Nails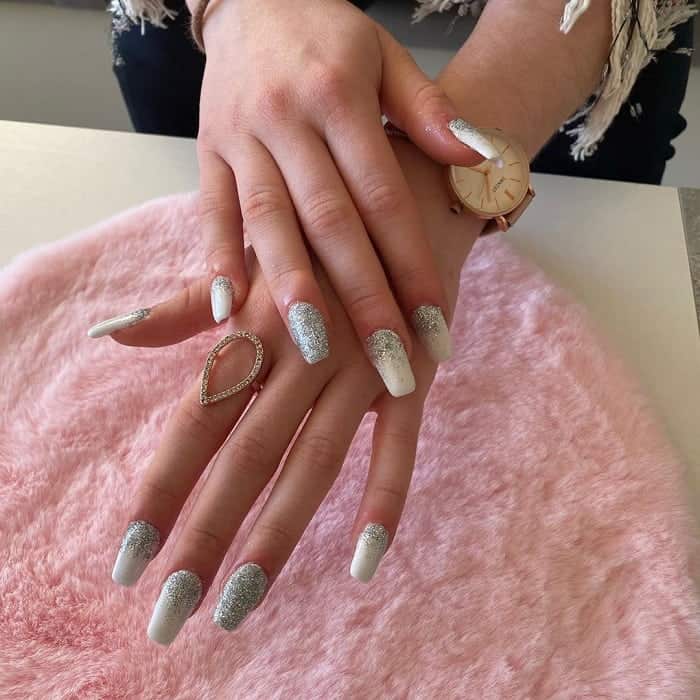 How gorgeous are these white and silver glitter nails? The mix of silver glitter tops and completely silver glitter accent nail are simply stunning on long squoval nails.
9. Christmas Red And Silver Glitter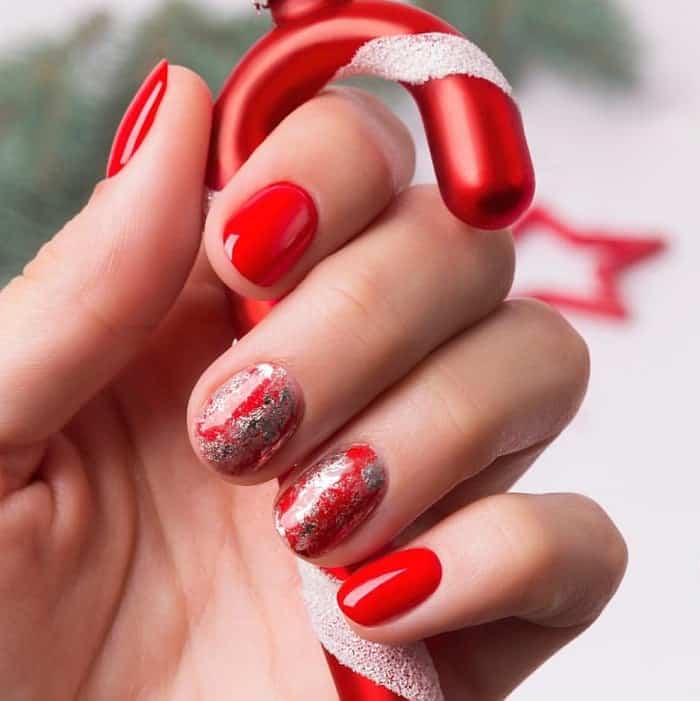 Is it us or does this red and silver nail design remind you of a sweet candy cane at Christmas-time? Choose a bright shiny red for the holiday season and use silver glitter to paint a few swipes over the two middle fingernails.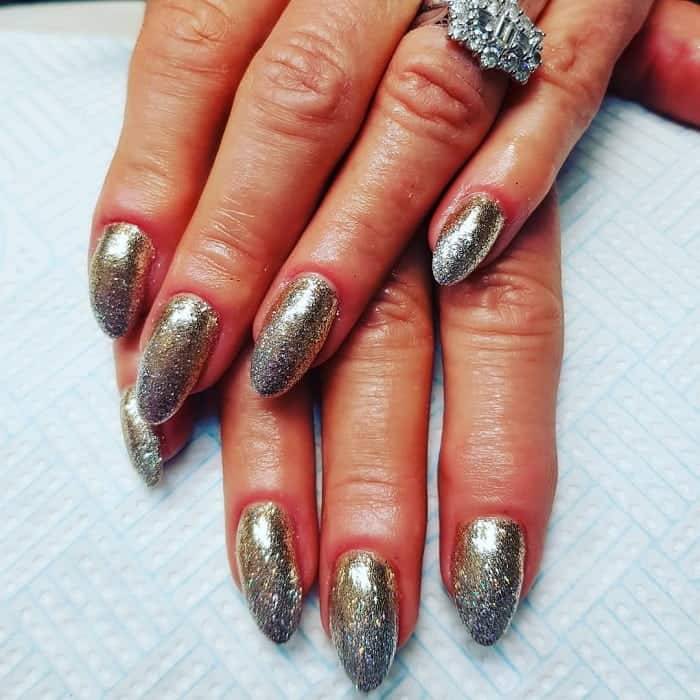 A combination of silver glitter and gold glitter on long almond or stiletto nails is an obvious choice for that special party of New Year's Eve gathering you're going to!
Best Reverse French Manicure Ideas
After seeing the above 10 silver glitter designs, surely you must be feeling a calling to paint your nails immediately! Whether you use one of our favorite designs above or you create your own with a touch of silver glitter, we know your nails will be gorgeous!