If you are a party girl and you want all the attention focused on you, give your nails a lot of consideration. A white and silver color mix is everything you need to stand out at a fancy event!
Silver is ruling in the top of the most trendy colors for a mani, and you should take advantage of that. If you choose to mix it with white you'll obtain a sophisticated design for your nails that will draw everyone's attention.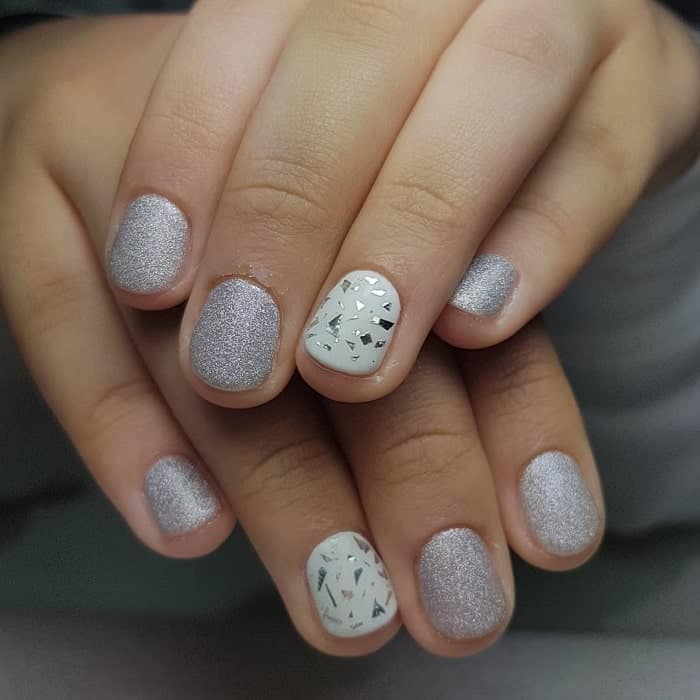 If you want your nail look to be sparkly, choose a silver glitter nail polish that uses small shiny particles. Create a different design for your nails by using white nail polish.
2. Long White & Silver Nails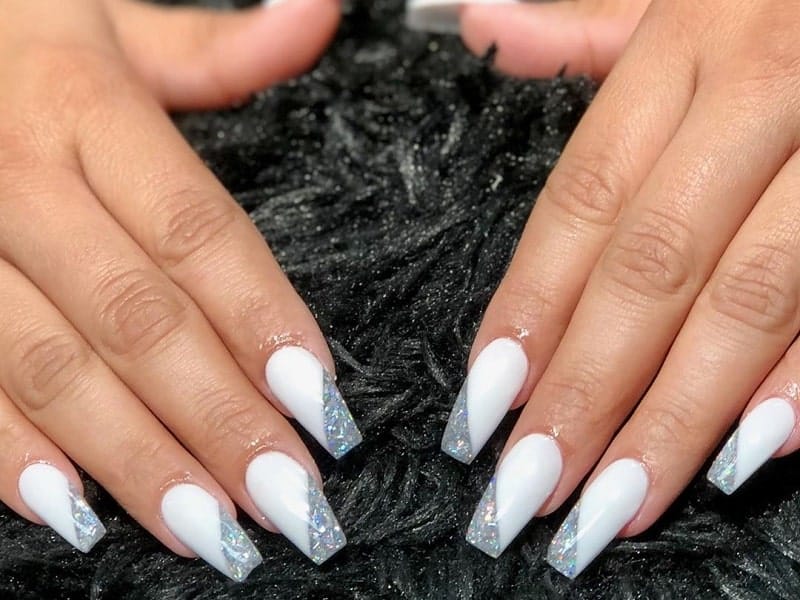 Use acrylic gel and make your nails long, in a square shape. Paint them white and use a silver glitter nail polish to decorate only half of your nail tips.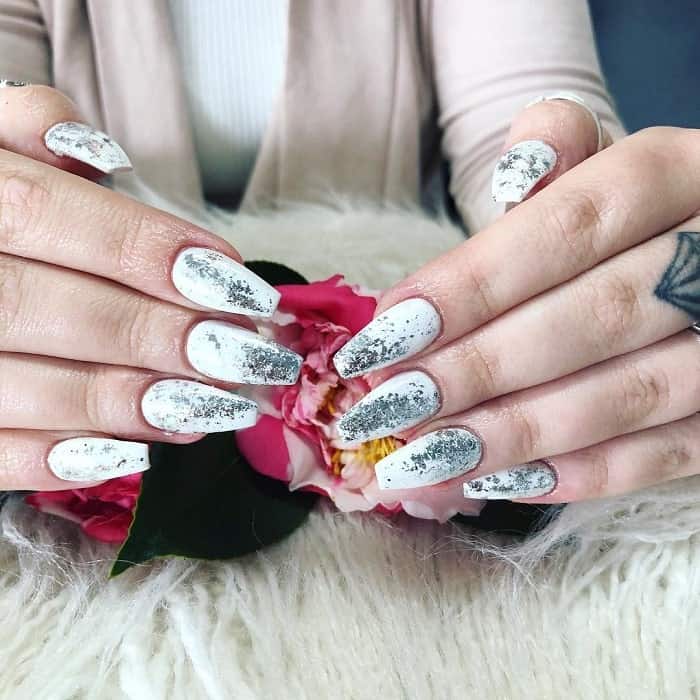 Get a coffin nail shape with acrylic gel and paint your nails white. Use silver nail polish to create an erased effect look for your mani.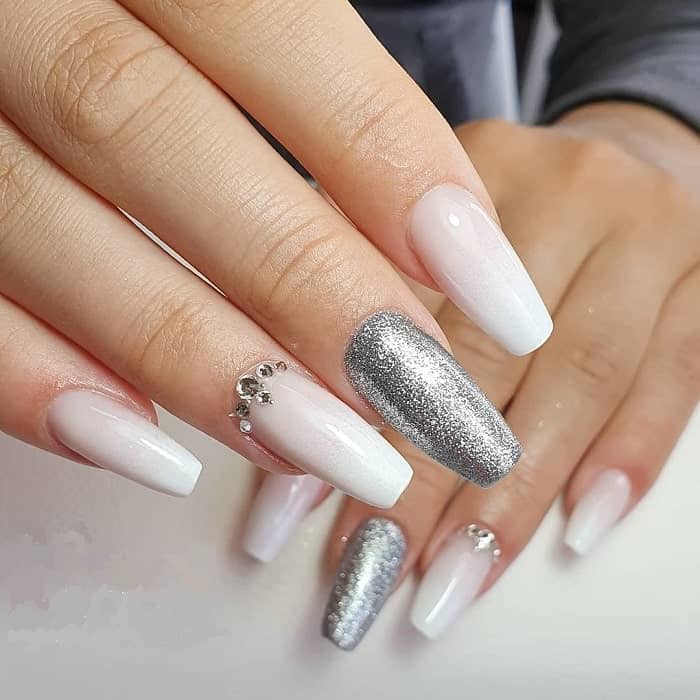 Whenever you want to look and feel like a real queen, choose a white nude nail polish and cut your nails in a coffin shape. Decorate them with rhinestones and use a silver glitter polish for the middle fingernail.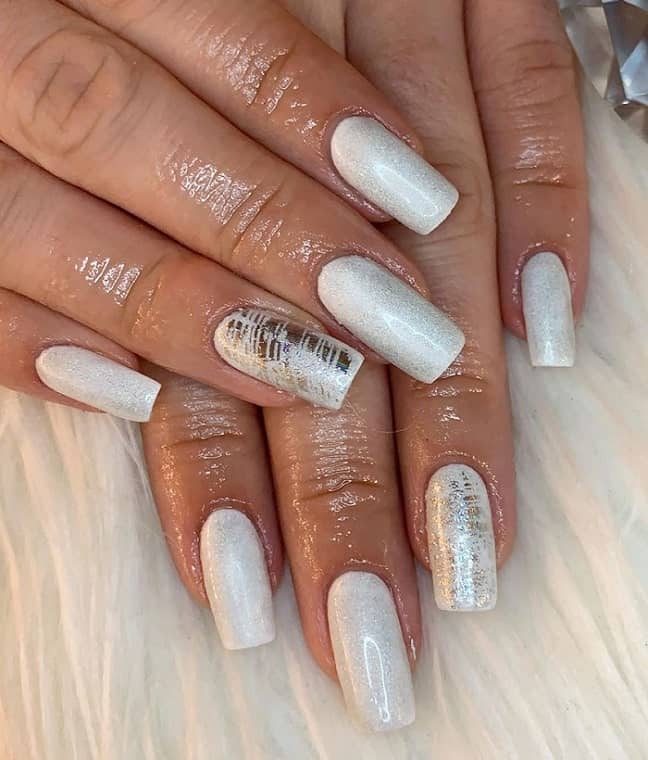 Prom is that crucial event where every young adolescent girl wants to look her best! Use a glittery white for your nails and create an erased effect with silver nail polish. Don't worry! You'll look perfect!
6. White & Silver Acrylic Nails
The simplicity of this mani is the main key! White nails with just a pinch of silver glitter in a corner! This mani is so simple to recreate, and it will look fabulous!
If you adore complicated imperial designs, this mani is a real source of inspiration! Mix silver glitter with white and black nail polish, and you'll have the most captivating and charismatic look for your nails.
8. White and Silver Glitter Nails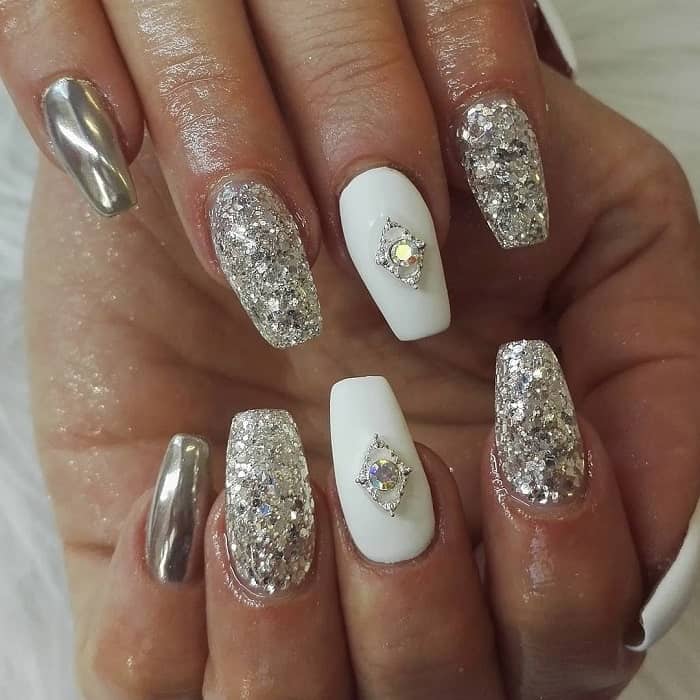 This silver glitter nail polish looks like someone sprinkled your nails with small pieces of diamonds! Use it on two of your nails and combine it with white matte coffin nails and some chromed powder. The effect will be brilliant!
2 Best Ways to Remove Powder Nail Polish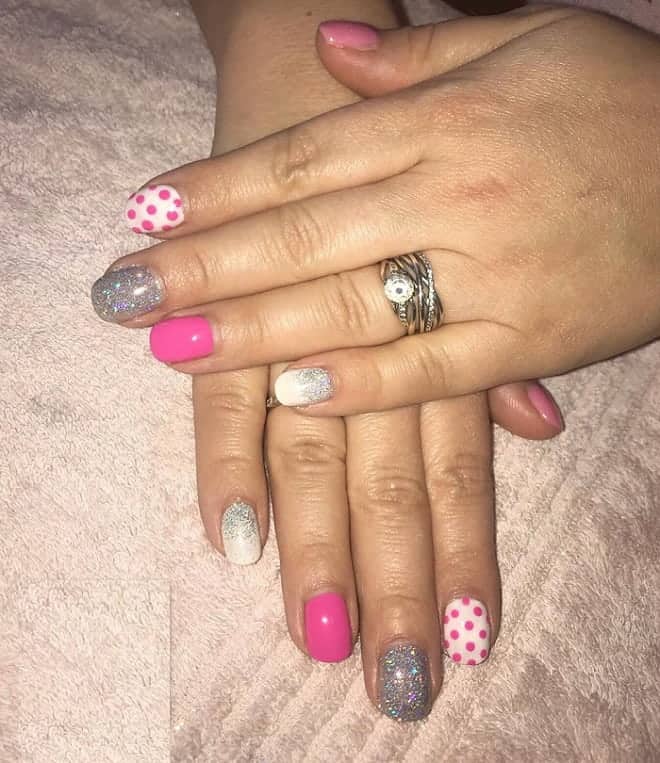 Whenever you want a nail design that reeks sophistication, keep in mind that glitter, silver, and white nail polishes are the ideal match! Also, pay attention to the type of glitter you are choosing because it can certainly change the way your mani looks at the end! Which of the styles presented above are you eager to get?