15 Baby Pink Nails That You Can Wear Right Now
Pink is one of the most celebrated colors in the fashion industry. This color is so much associated with different beauty products that some people consider it as a girlish color. There are plenty of shades and variants of pink. Light pink or baby pink is one of them. You can have baby pink nails to give your manicure a trendy and stylish look.
Baby Pink Nails to Stay Stylish
If you can paint your nails the right way, they surely will produce a great result that will help you stay cool and fashionable. You can use rhinestones, bows, glitters and different patterns to add variety to the designs. Here is a list to provide you with best designs and ideas about pink baby nails.
#1. The Lone Bow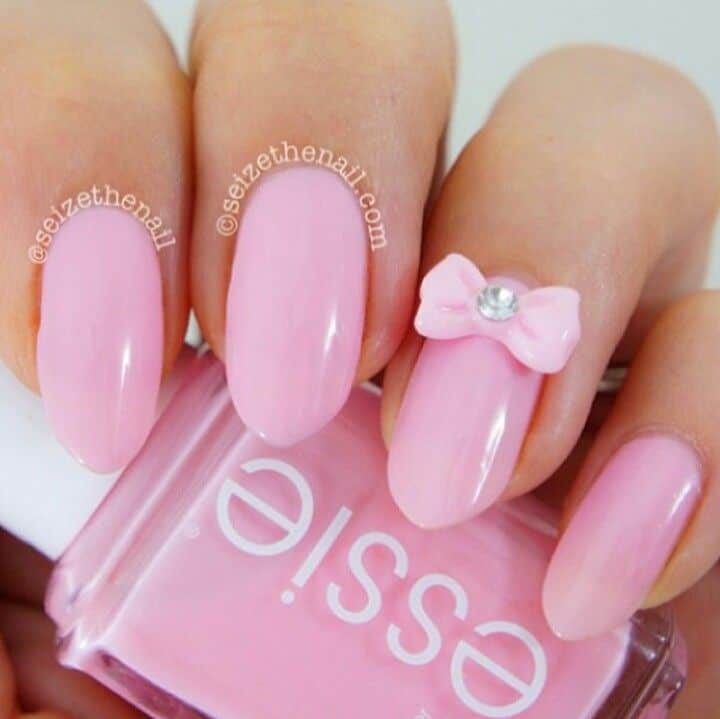 Paint your nails with light pink color and place a bow on any of the middle nails. You can add a rhinestone on top of the bow to make these pink baby nails noticeable.
Trending Now! Pink Nail Designs
#2. Matte Pink Lace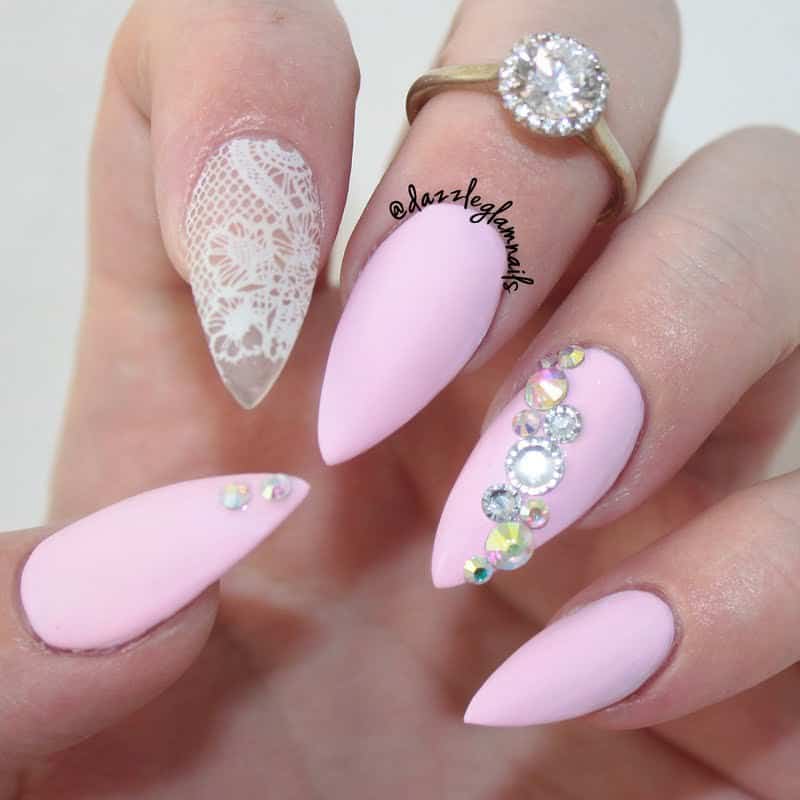 This is an interesting design. If you want to use nail art decals/stickers you can choose this design. Transfer a lace to your nail surface using a nail wrap or decal. Then place some rhinestones on the matte pink nails to have these amazing pink baby nails.
#3. Light Pink Acrylic Nails
Want to wear artificial nails? Then you can't overlook acrylics. Paint your acrylic nails with light pink color while having baby pink nails.
#4. Light Pink Nails with Glitter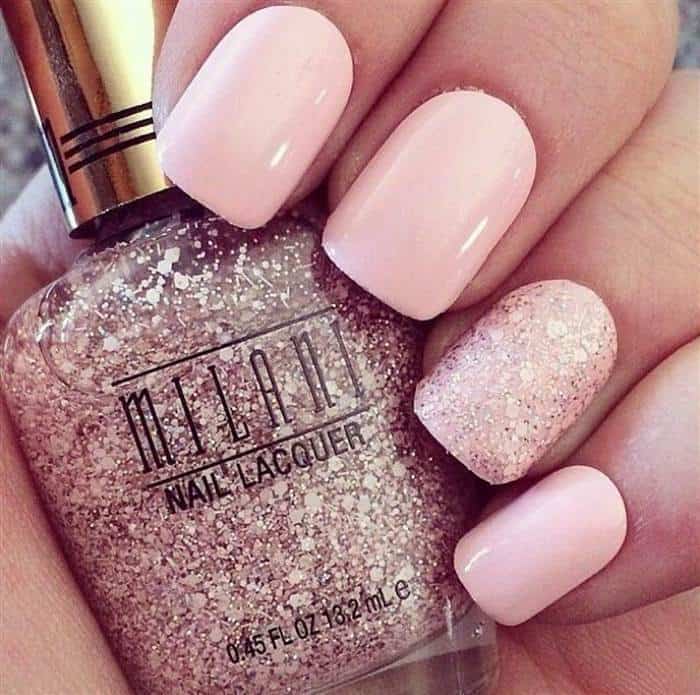 Glitter is the ultimate solution for the shine lovers. At first, paint your nails with light pink color then add glitters as per your choice. The process is as straight as an arrow.
#5. Accent Leopard Print
You can accentuate your baby pink nails by replacing any of the nails with a leopard print. Paint all your nails with baby pink color then use leopard print as an accent nail.
#6. Glitters & Chevrons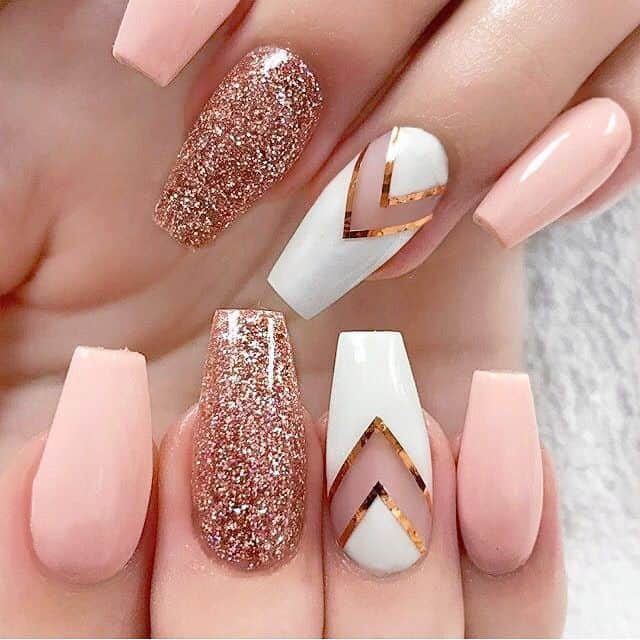 You can use both chevron patterns and glitters in a single design. This could be one of the most beautiful baby pink nails if you can execute the design rightly.
#7. Light Pink Nails Coffin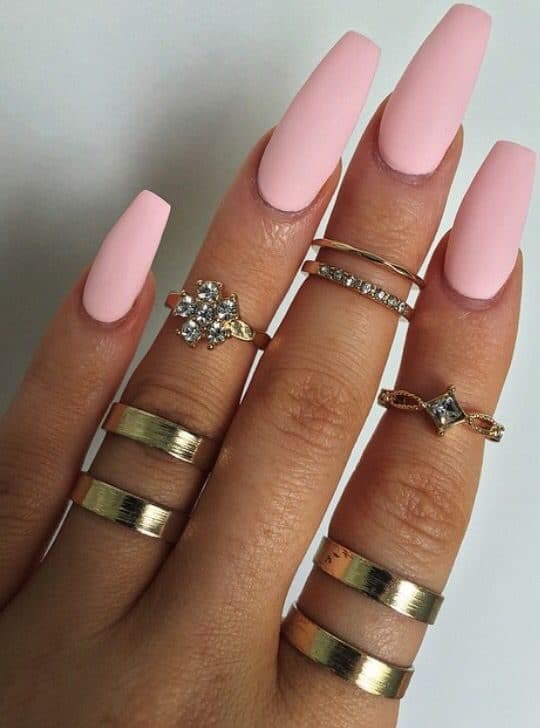 Your coffin nails will look stunning in light pink color. You can add extra charm to your nails by wearing different kinds of rings together with the baby pink nails.
Hot Pink With Black Nail to Seal The Deal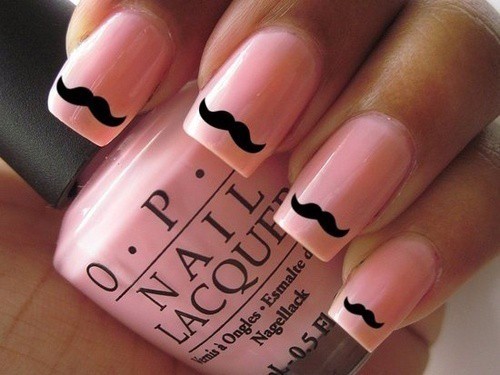 You can add glam to your pink baby nails by painting some cute mustaches on them. Paint a mustache on every single nail to have this cute looking design.
#9. Baby Pink Short Nails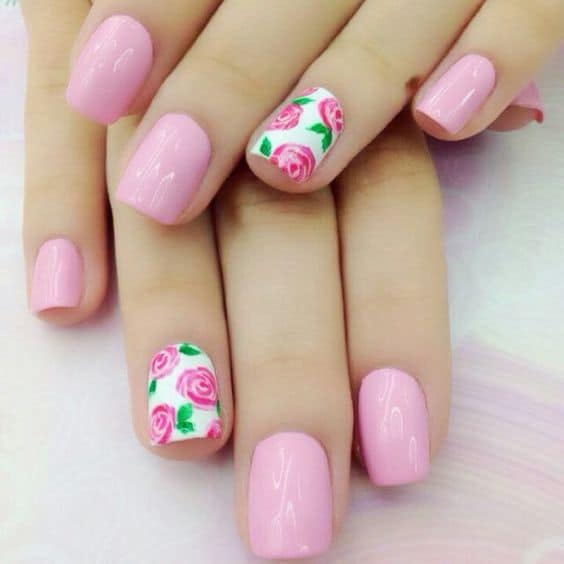 If you have short nails and want to adorn your nails with baby pink color, check this design out. Paint your nails with baby pink color keeping one nail on each finger white. Then put a rose nail design to have these baby pink nails.
#10. Pile of Stones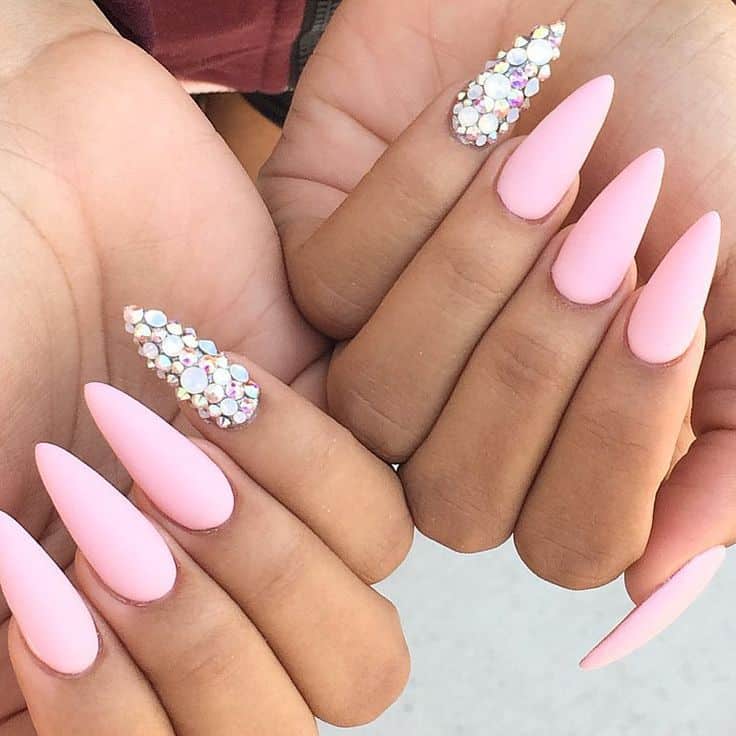 Stones can help you get a stunning nail design. All you have to do is place them wisely so that they don't look imposed or unwanted. A pile of stones on the little fingernails will do good for this design.
#11. Light Pink Ombre Nails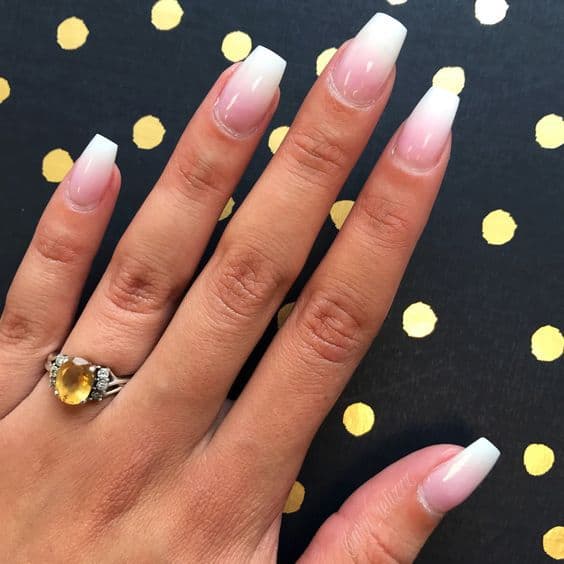 Ombre nails are becoming one of the most dominating nail designs recently. The art of blending two colors so smoothly is to be admired by all. So, you can paint your nails with two shade of light pink colors while having these baby pink nails.
#12. A Piece of Dream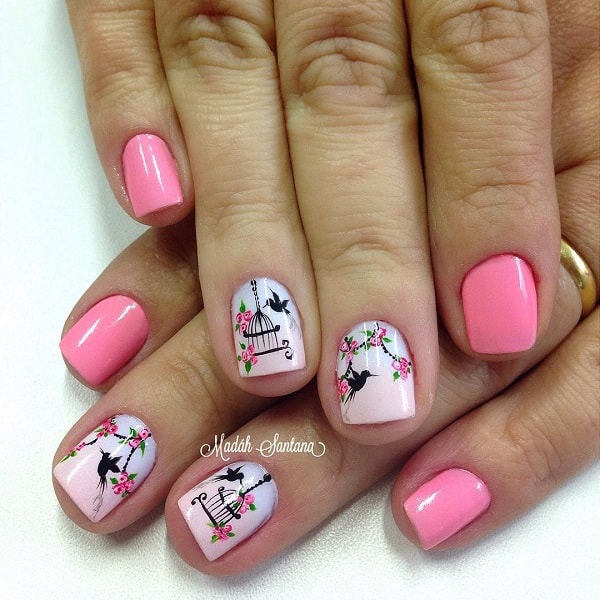 If you have an imaginative my mind, you must have been craving for a fancy design. Try this one. You can use both pink and baby pink color for this design.
#13. Glittery Stripes
If you are a shine lover, you can express your love by applying glitters on your baby pink nails. Make sure you do this in a well-organized way.
You can add diversity to your nails simply by placing a striping tape on the edges of the nails.
#15. 3 Shades of Pink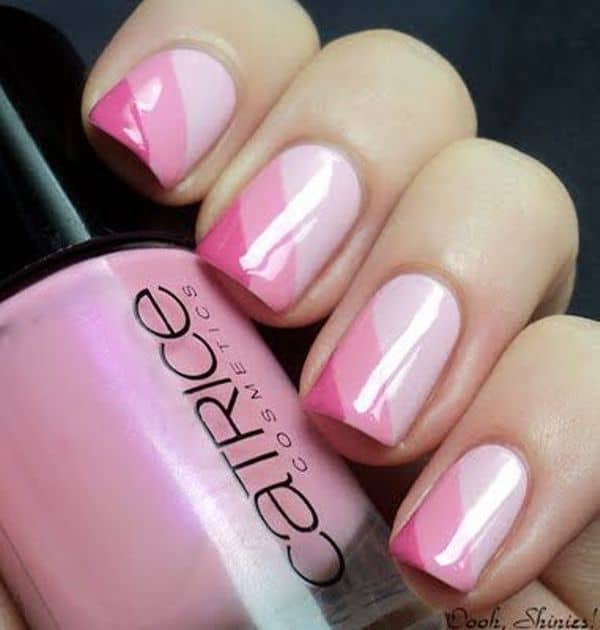 Baby pink is merely a shade of pink. There are many more of the shades. You can paint your nails with three different shades of pink while having baby pink nails.
Easiest Nail Designs to Slay Round The Year
The pink color itself is beautiful. You don't have to do much to make your baby pink nails impressive. Just paint the nails with light pink color and add the conventional extensions to make them look amazing.