If romantic walks in the park or cheesy dinners with your boyfriend define you, light pink nails are a must-do for you!
If you don't want to be a Barbie girl but still love pink, we have prepared for you 12 astonishing manicures that will certainly change the way you associate this color. Light pink nails are flirty, sexy and feminine and it will be such a shame not to give them a try.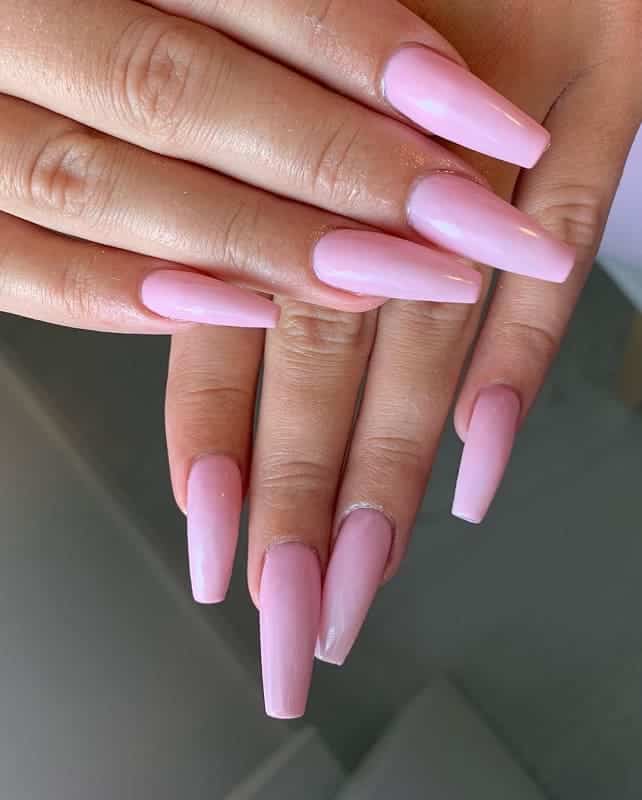 For this gorgeous mani, all you need to do is find the proper shade for your skin tone, in this case, a light pink hue. Use acrylic gel to make your nail long and classy.
2. Light Pink Coffin Nails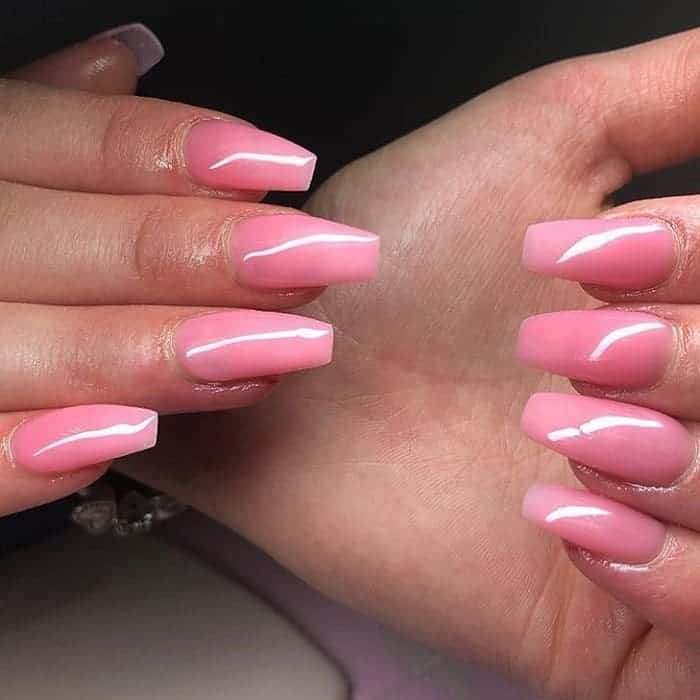 Coffin nails shape come with their own elegance and style and when you apply a gorgeous pink shade, you take your mani to a whole new level of classiness.
3. Light Pink Almond Nails
Keep your nails medium, in almond shape and use a light pale pink polish. Add a shiny topcoat if you want them to look glossy.
4. Light Pink Short Nails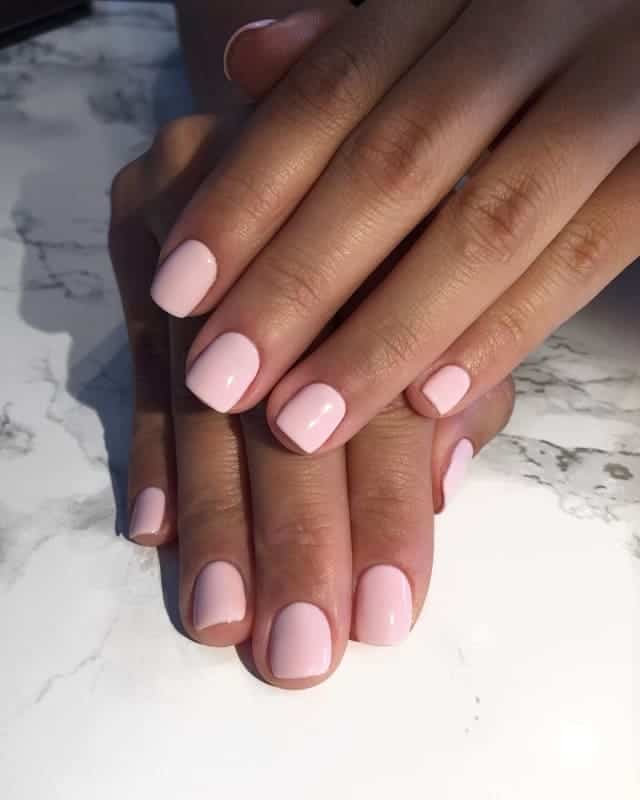 If you are a delicate girl that wants to look fancy without transforming your short nails into a canvas, choose a short cut for your nails and add a baby pink nail polish.
5. Light Pink Gel Nails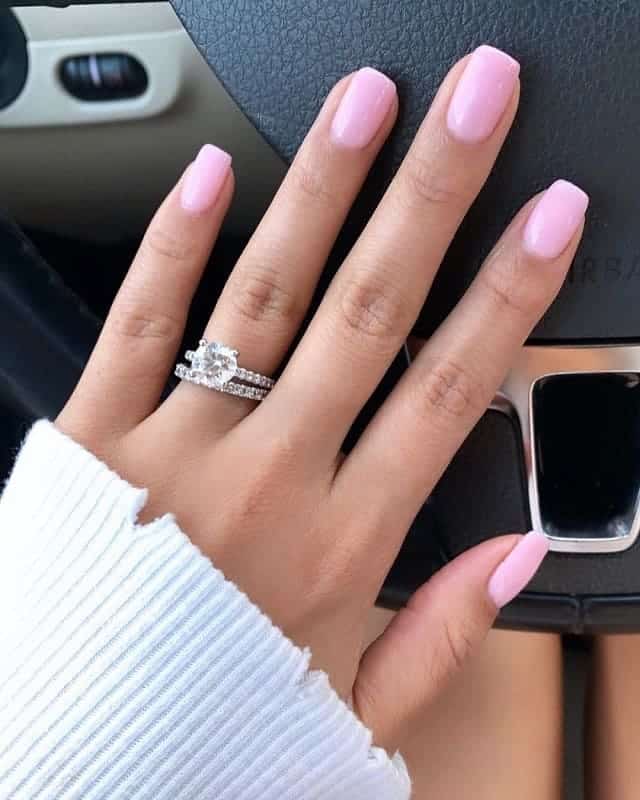 Nails that are created with gel last longer and look outstanding. Keep them in medium length and add a gorgeous pale pink hue.
6. Matte Pink Nails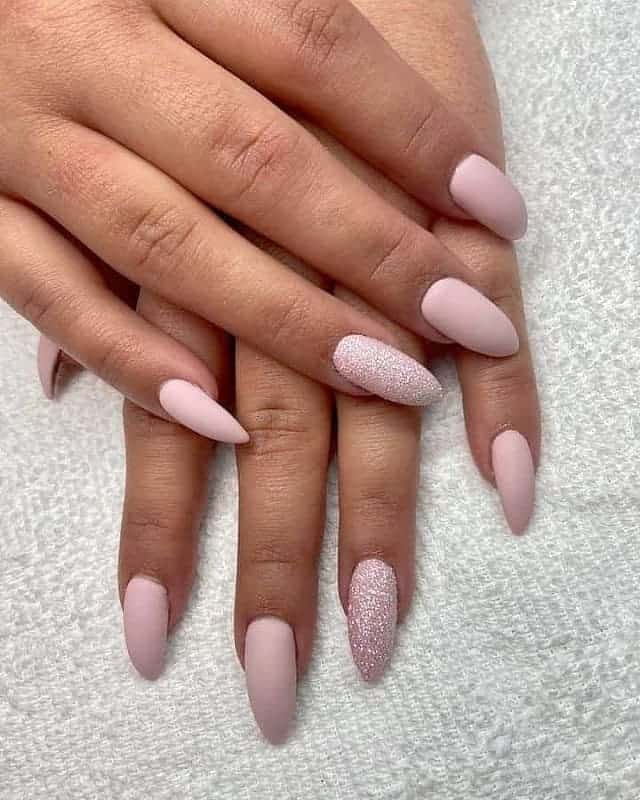 These matte nails are perfect for any fancy event. Weddings, parties, you name it! Use a matte pale pink and a glittery polish to give your mani a stunning look.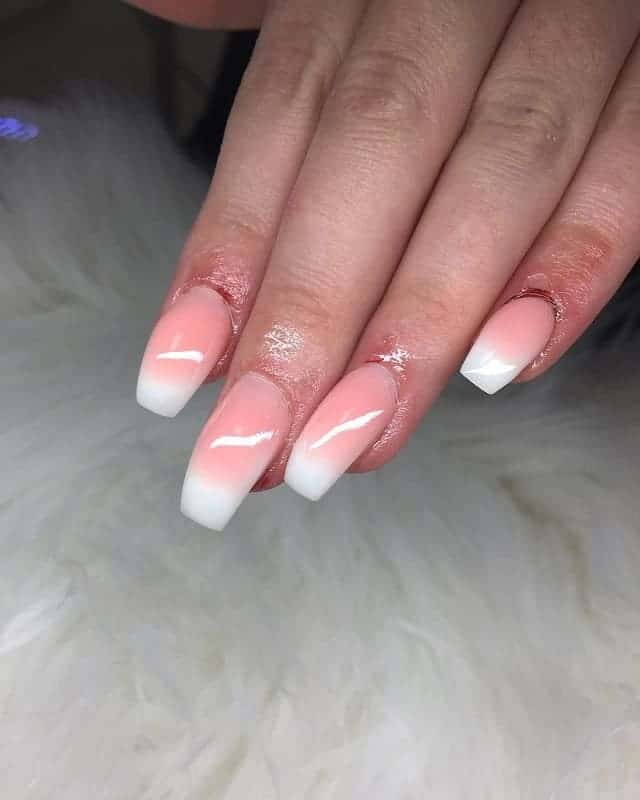 This light pink ombre remembers us of the Frech mani that everybody loves. Start with pale pink at the base and easily transit to a white shade for the fingernail tips.
8. Light Pink and Gold Nails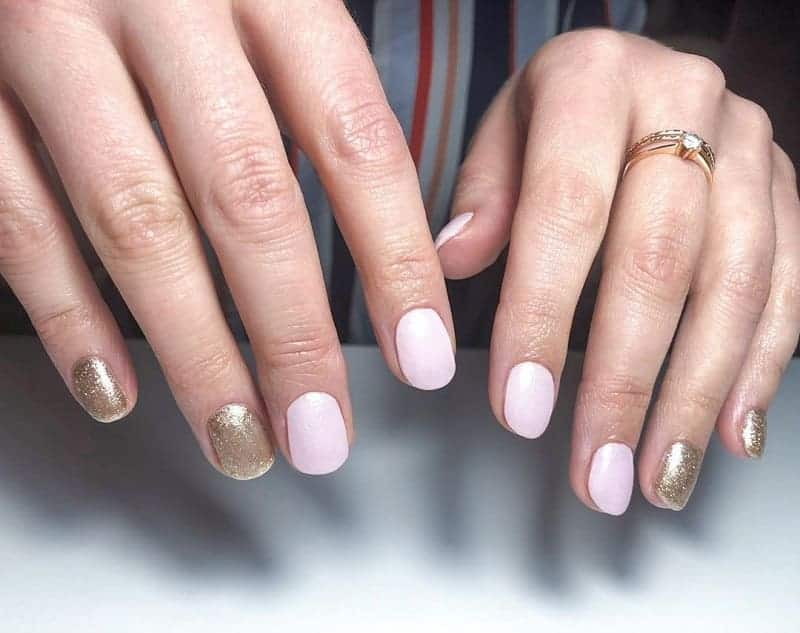 Make your mani glow wherever you go! Paint three of your nails in a light pink color and for the other two use a gold glitter polish.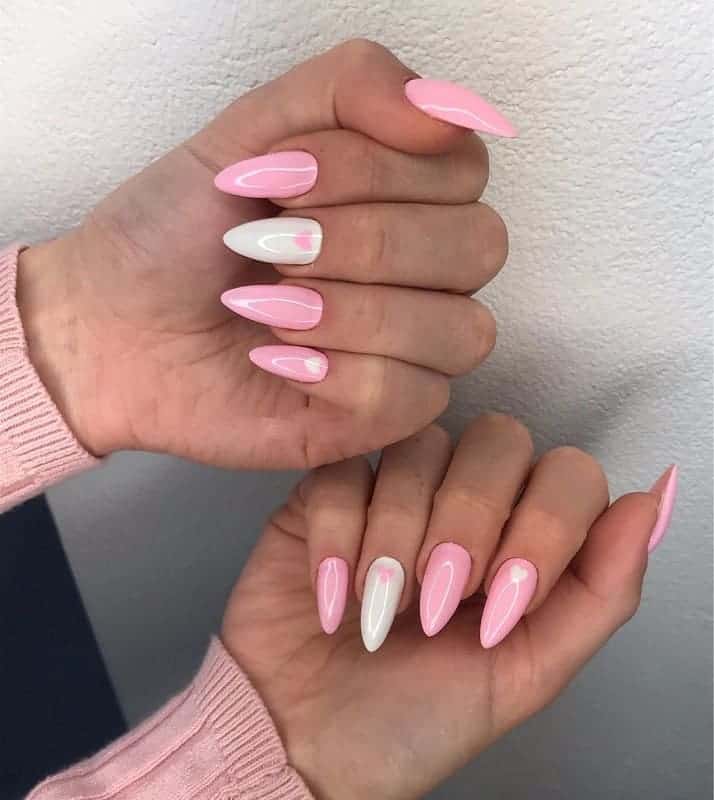 Show them your love not only with your actions and kindness but also with your new mani! Go for pointy nails and opt for a shiny light pink color. On the ring fingernail, use white polish and paint a small pink heart.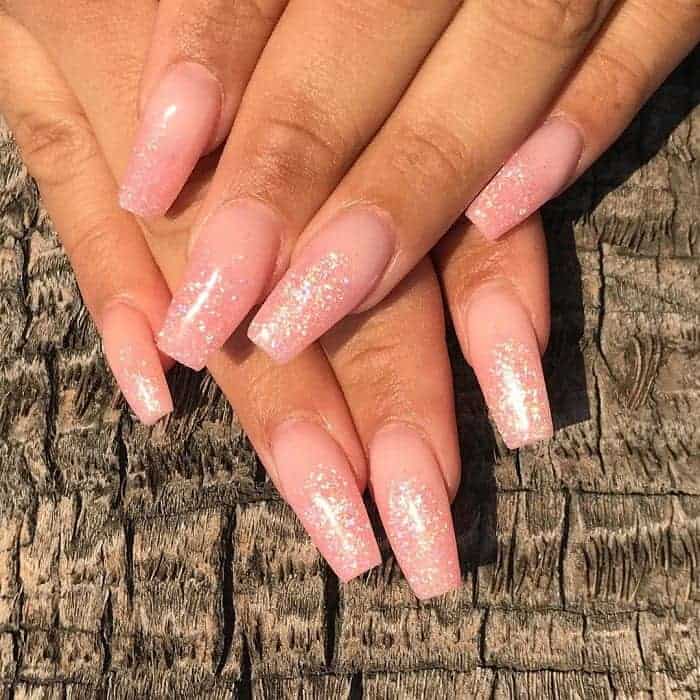 Why opt for simple light pink nails when you can add some glitter and turn the whole thing around? This mani is perfect for parties and for girls who really want their hands to stand out.
Best Pink and Red Nail Designs
11. Light Pink Toe Nails
A light pink mani for your toenails won't go unnoticed during summer. More than this, it always has to look perfect since you are wearing sandals and flip-flops that reveal your nails.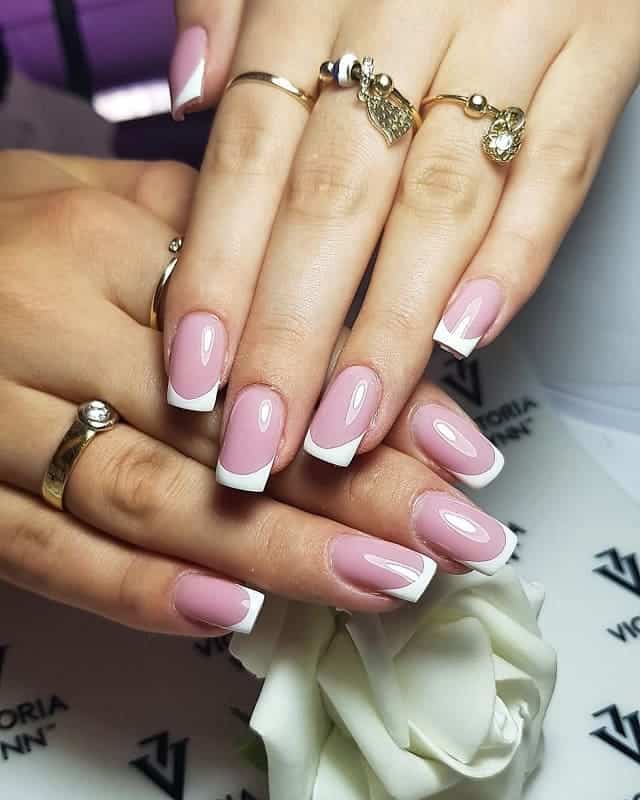 French nails look much better if the white is applied on a light pink base color. Also, when styling the white tips, don't create a simple straight line but create a rounded contour.
If you love simple but effective manicures, light pink shades will make you fall in love with them. Create gorgeous French styles or even mix the pink shades with gold glitter.