Shellac nails, as you already know, are a special kind of gel nails which come in a great variety of colors. The creator of shellac nails, Creative Nail Design (CND), has introduced some bright colors as power polish.
You can paint your nails with these bright and colorful nail polish as shellac summer nails. Let's see how you can do that from the below list of the best inspirational summer shellac nail designs.
Summer Shellac Nails to Adorn Your Nails
Shellac nails are most popular for it's extended durability and variety of colors. Bright colors are considered as summer colors.
So, I am going to discuss some bright colors as summer shellac nails in this article. Keep your eyes on the following list to know about the best summer shellac nails.
#1. Shellac Pattern Mauve Nails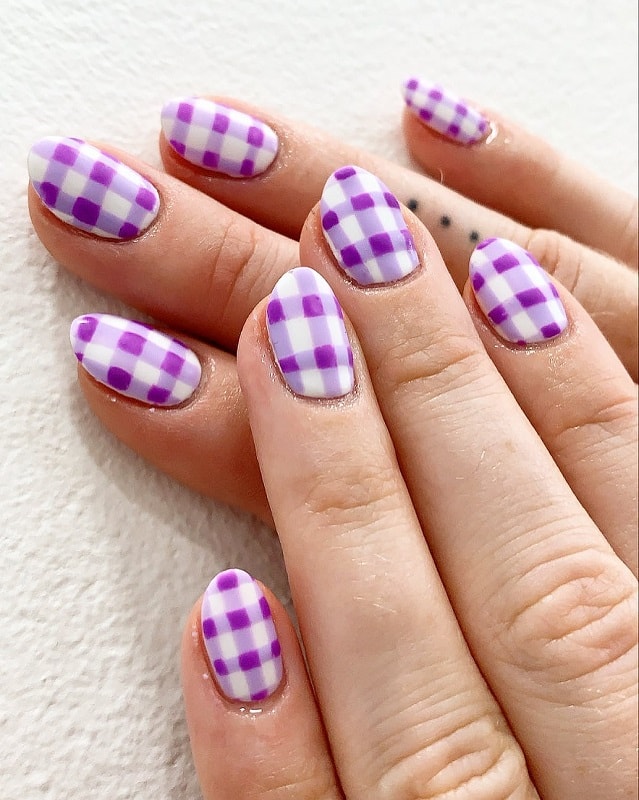 This pattern-based shellac nail art is so joyful and bright. It requires some steady hands that can draw straight lines without a tremble.
These shellac nails are rustic, but at the same time, so sophisticated. Keep your nails short and cuticles cut.
#2. Shellac CND Nude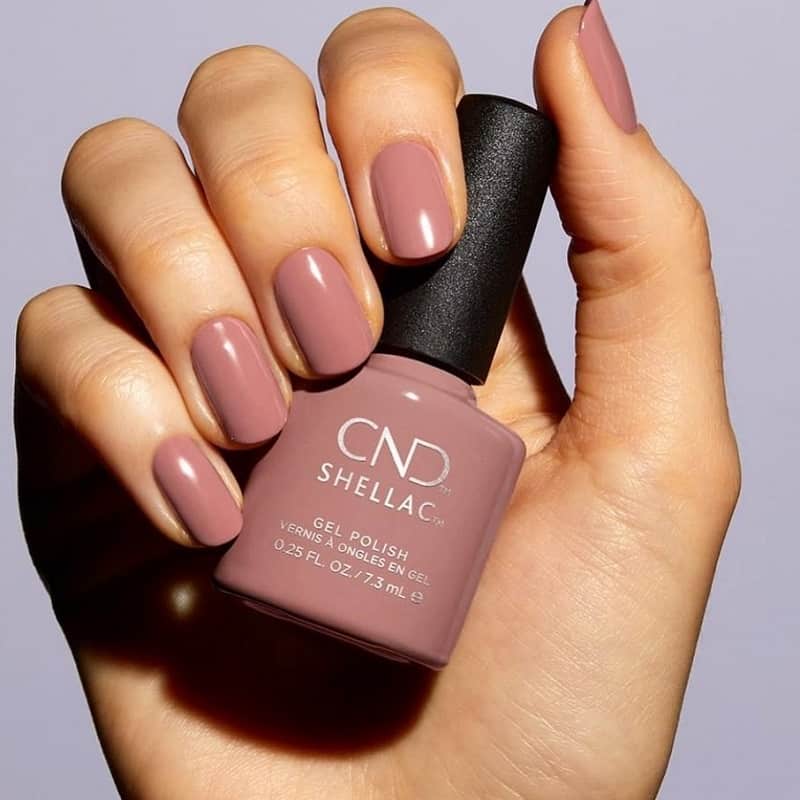 If you love nude colors with a shine, this nail polish will immediately become your best friend.
Since they are a combination of gel and color, the Shellac nail polishes are long-lasting and can be easily removed in a salon.
#3. Short Almond Mouve Nails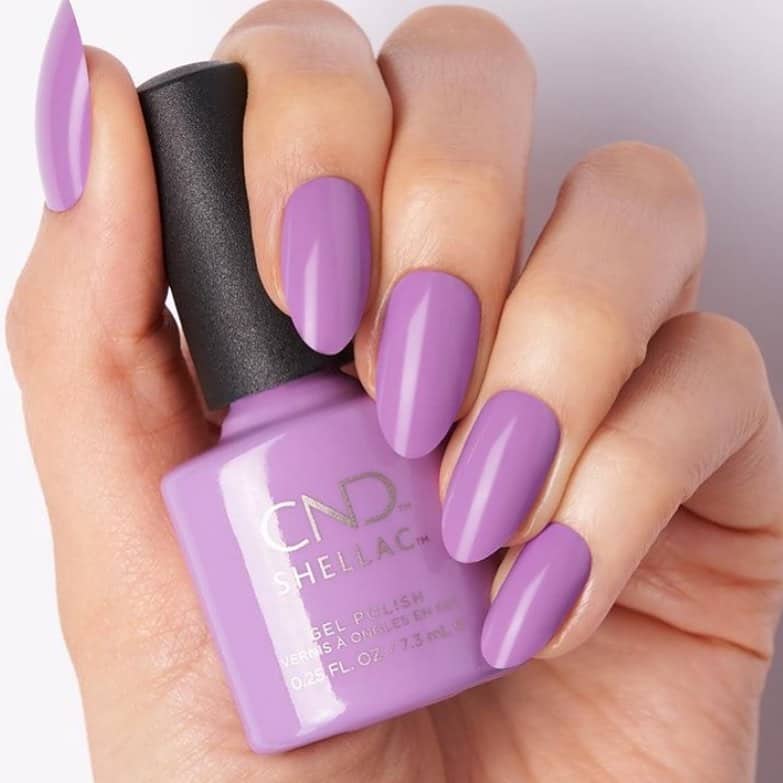 Shellac nails are available only in certain salons, so if you want to test this nail polish, you'll need to find a place that is authorized to use the CND products.
If you want a vibrant color that is also sophisticated enough for your tastes, choose this lilac mauve and create an almond shape for the fingertips.
#4. Pale Multicolored Nails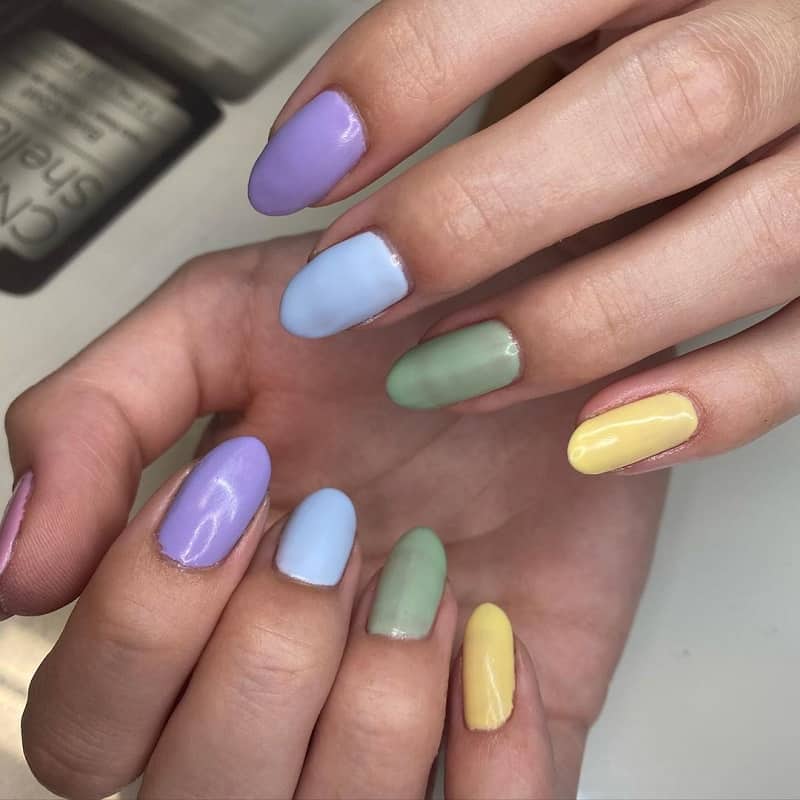 Can't decide if you want your nails to be pale pastel mauve, blue, green, pink, or yellow?
In this case, why not apply them all? You will get a multicolored manicure that is playful and cute and makes you feel younger.
#5. Shellac Gradients with a Design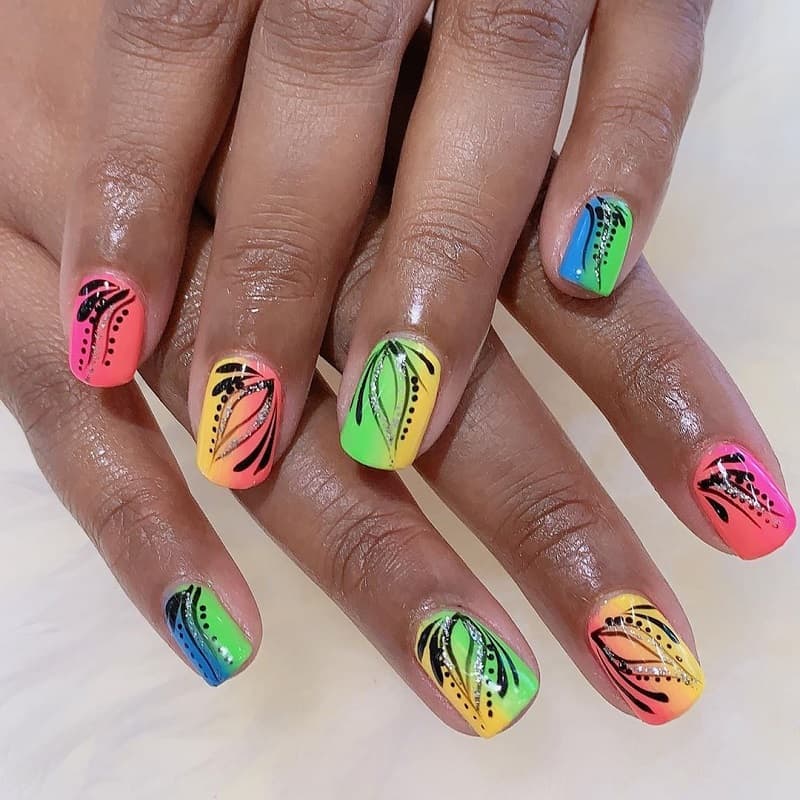 If you love colors and gradients, this is a manicure that will certainly win your heart. On each hand, create smooth transitions from one color to another and once the gel polish dries, create a floral design.
Make sure the drawings are different for each finger. Spice things up a little bit with some glitter.
#6. Pastel Yellow Lime Shellac Nails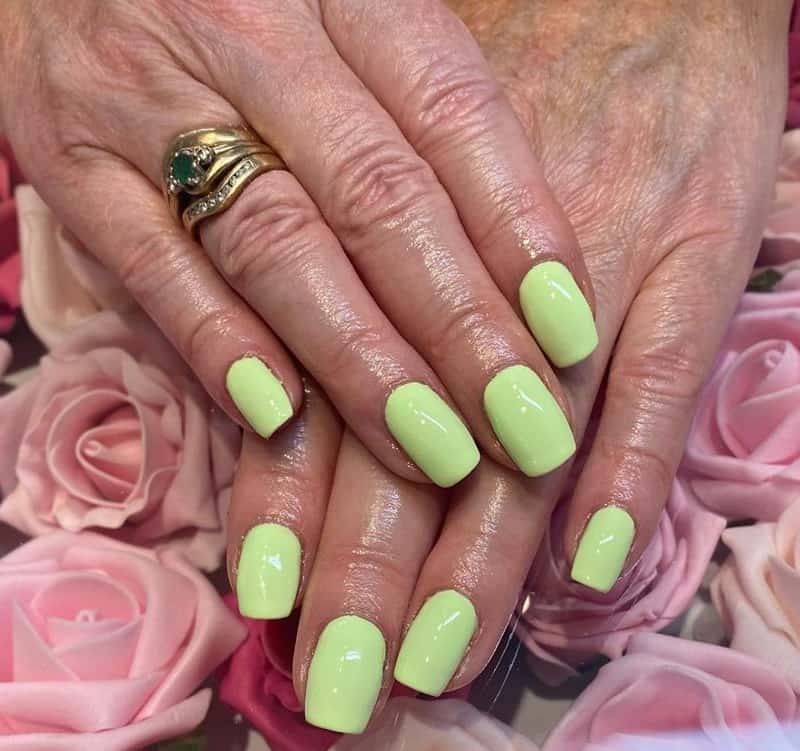 Whether we're talking about spring or summer, these nails are perfect for both and come with a great vibe.
This pastel yellow lime nuance is certainly going to stand out, so cut your nails medium short and make them look flawless with CND polish.
#7. Tutti Frutti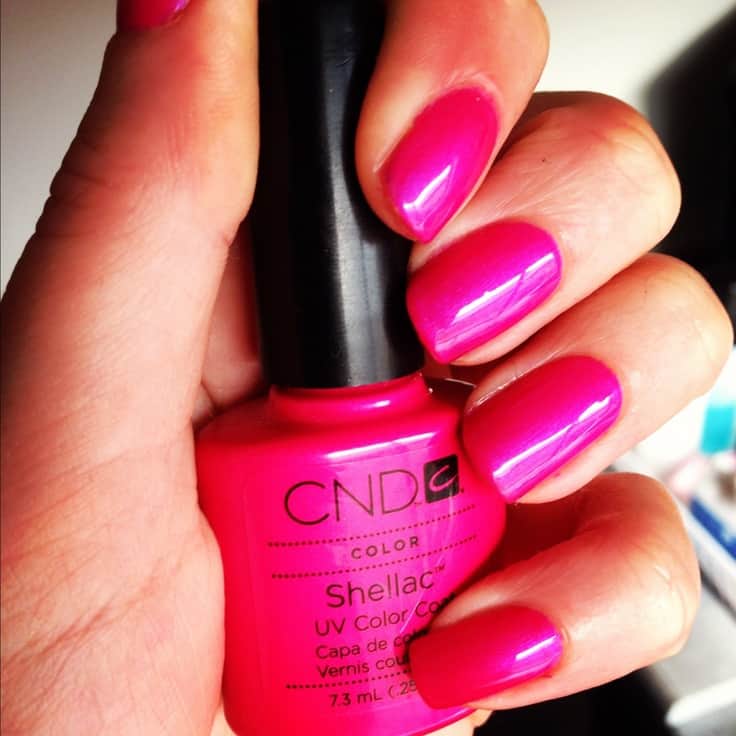 This is the most discussed summer shellac colors. The vivid and vibrant color is absolutely stunning with respect to summer nails. You can paint your nails with Tutti Frutti shellac color to have these shellac summer nails.
These Shellac Nail Designs Are So On Point!
#8. Tropix
This is another peachy color from CND that gives a bright and eye-catching look. Paint your nails with Tropix color coat in order to have these summer shellac nails.
#9. Grape Gum
Grape Gum is the name of this color. You can paint your nails with this color while having shellac summer nails.
#10. Wildfire
This color is a variant of red color. The color looks as intense as the name Wildfire. This could be your best shellac pick to have as summer nails.
#11. Banana Clips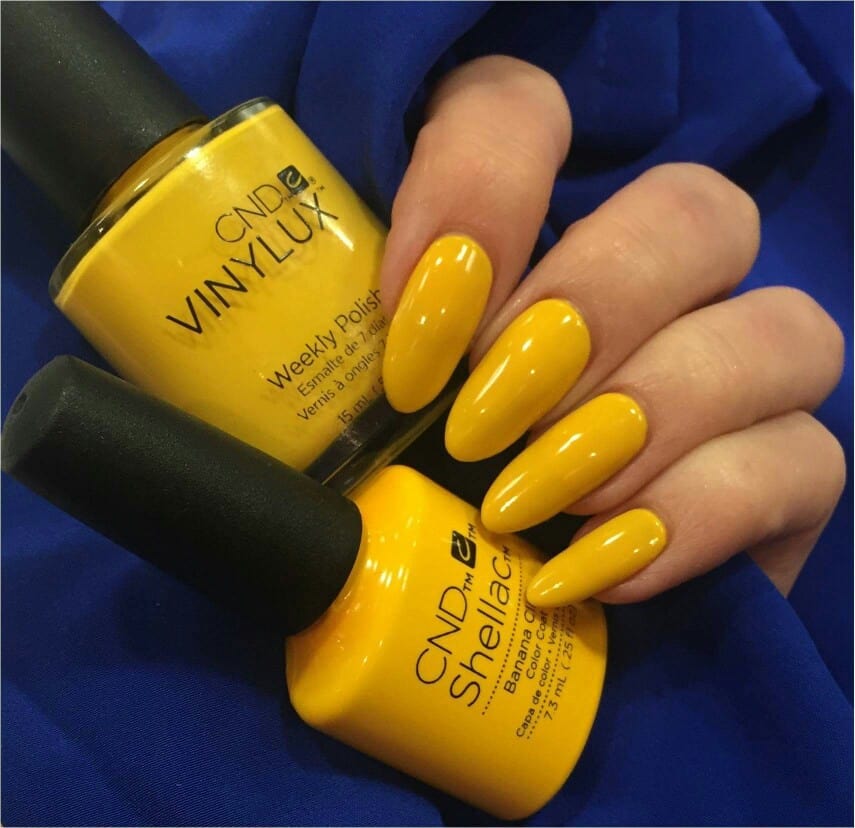 Yellow is not a dominating color in nail design industry. But, you can use this color as a summer color. Banana Clips is the shellac version of neon yellow. This color looks so noticeable which is a prerequisite of summer nails.
#12. Tango Passion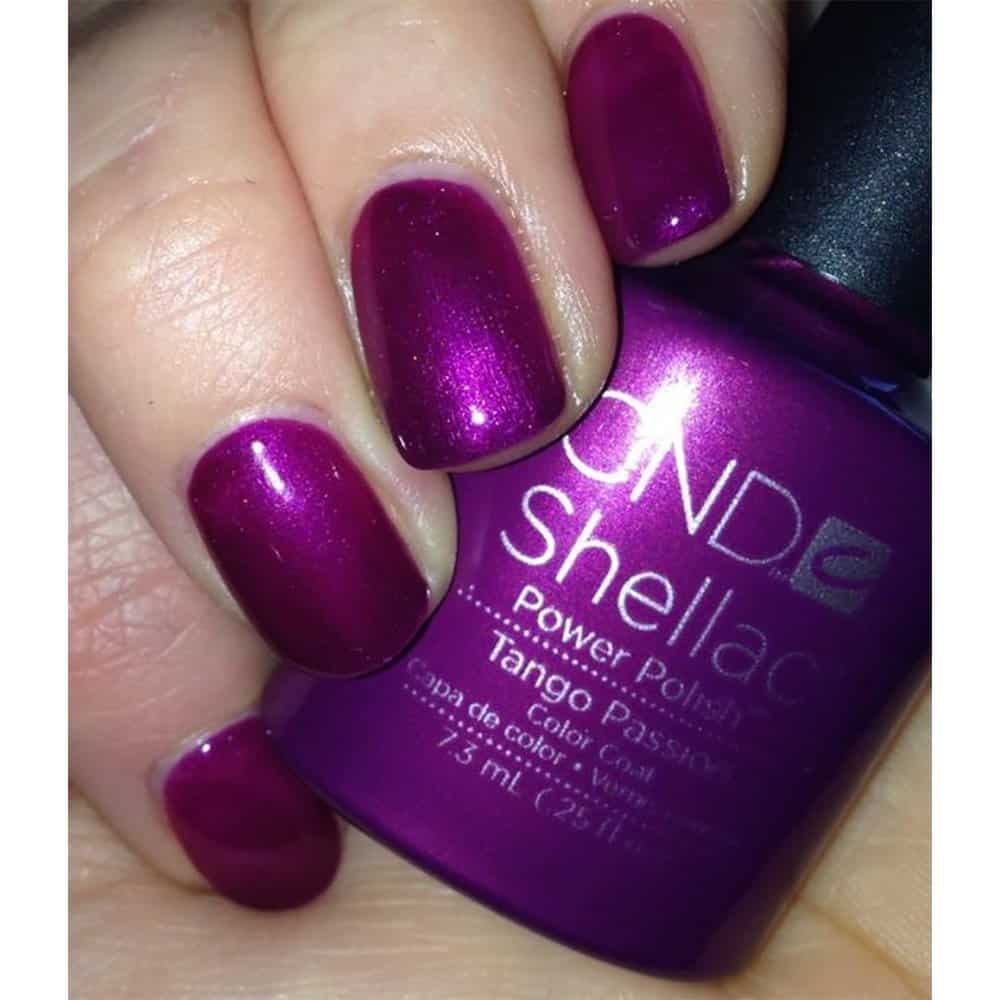 A blend of very thin and fine glitters and the purple color is the main attribute of this color. Tango Passion will enhance the beauty of your shellac nails this summer.
Shellac Colors Lowdown: The Good & The Bad
Electric Orange, the name says it all. This is a bright orange color that is one of the perfect summer shellac colors. Paint your nails with this color to get some stunning summer shellac nails.
#14. Lobster Roll
Shellac CND has created a few shades of red, orange and pink. They seem similar apparently but there is a distinct difference. Lobster Roll is something between orange and pink.
#15. Hotski to Tchotchke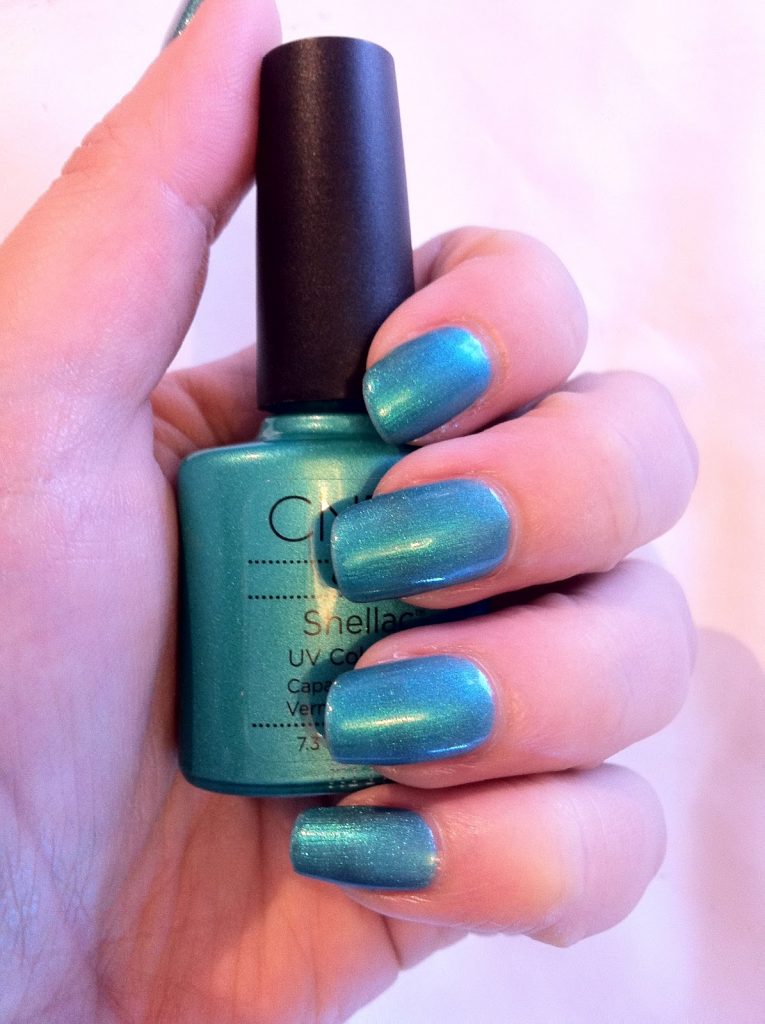 If you are a glitter lover, this is for you. Make the best use of this shiny summer shellac colors in this summer. This teal hued color is a bit complexly named as Hotski to Tchotchke by CND.
#16. Lilac Longing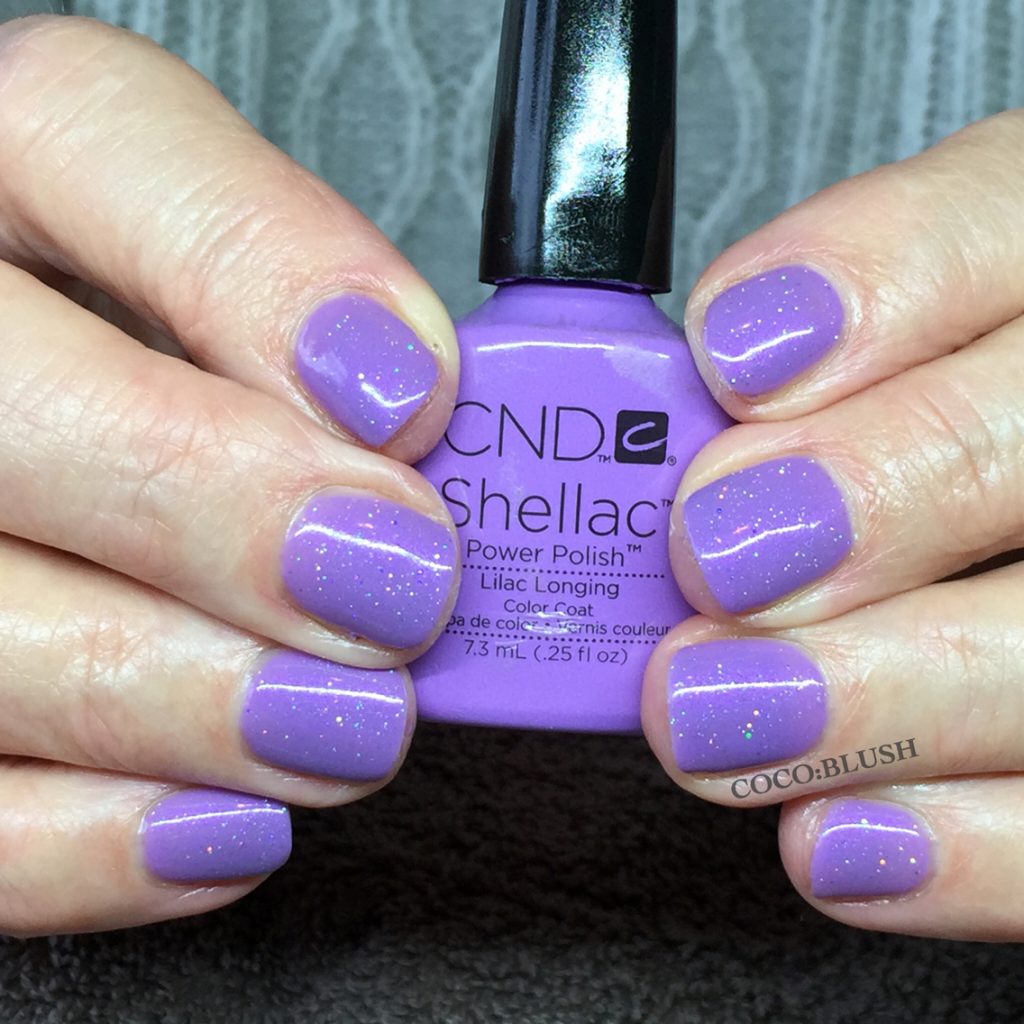 Another glittery colors from shellac to adorn your precious nails with the glamour of Lilac Longing when you are having summer shellac nails.
#17. Hollywood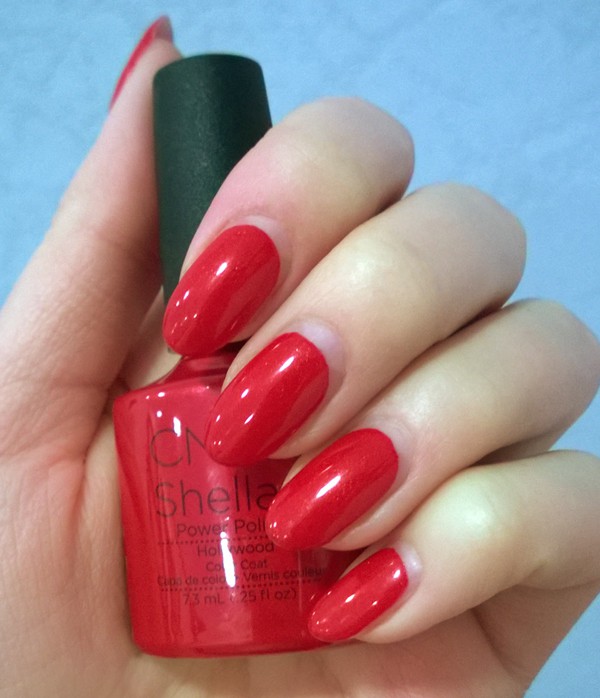 Red is the ultimate choice for summer nails. Hollywood is one of the most popular variants of shellac red colors. You can paint your nails with this color to celebrate this summer.
#18. Art Basil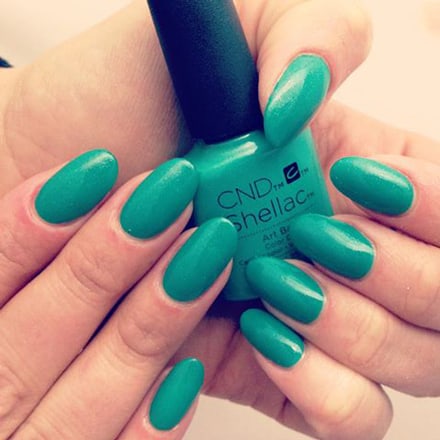 If you are looking for something green, this is the only color I'm presenting to you. The name of this color is Art Basil. You can try this as summer shellac nails.
Beach Nail Design That Going to Be Huge This Summer
Shellac CND is so rich in respect of the variety of colors. So, you'll not face any difficulty to pick up the best one to apply that on your nails.
We have mentioned some of the summer shellac colors, there's more out there. You can try them too to get the best summer shellac nails done at your fingertips.