30 Short Coffin Nail Ideas to Inspire Your Next Mani
Short coffin nails are to die for – pun intended. If you are new to coffin nail shapes, here's a short explanation for you. Coffin nail shapes are essentially slightly almost oval, except the top of the nails are filed off to give them a square appearance. In this article, we review short coffin nail designs that you can try.
Creative Short Coffin Nail Designs
As nice as long nails may look at times, shorter nails are much more practical and easy to keep. This is why we focus on short coffin nail designs instead of more elaborate ones today! Without further ado, let's begin.
1.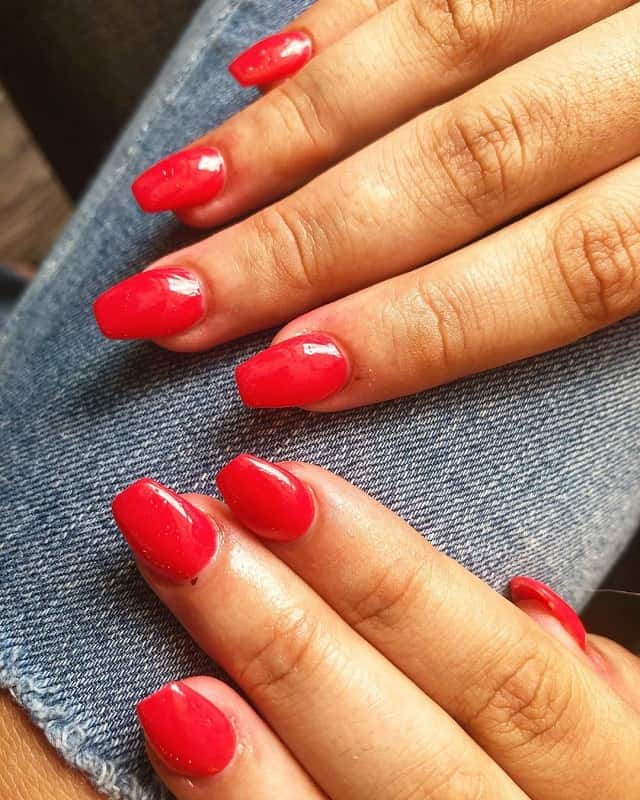 short coffin red nails
2.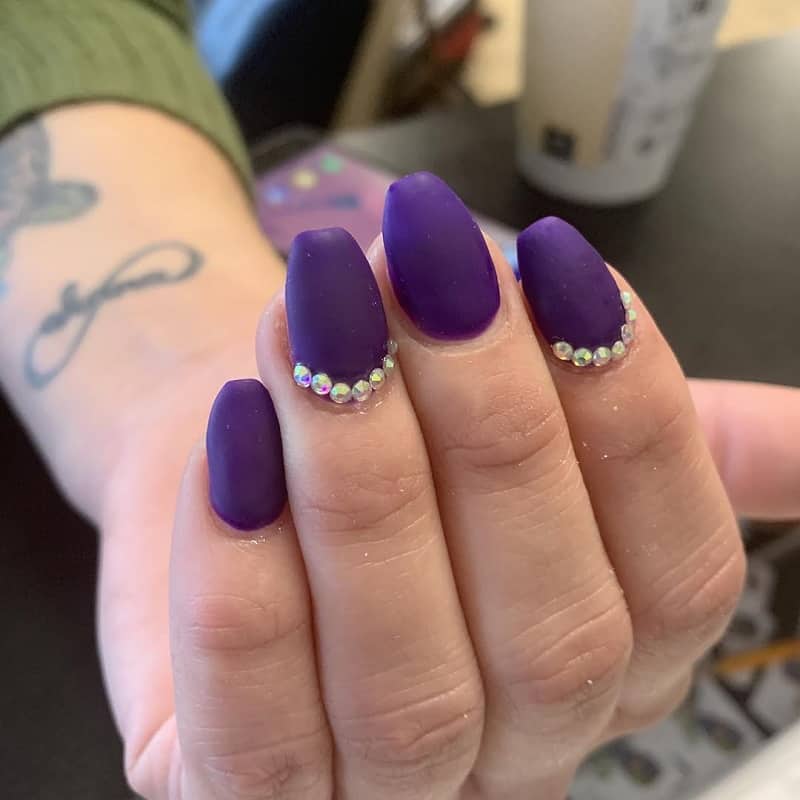 short coffin purple nails
3.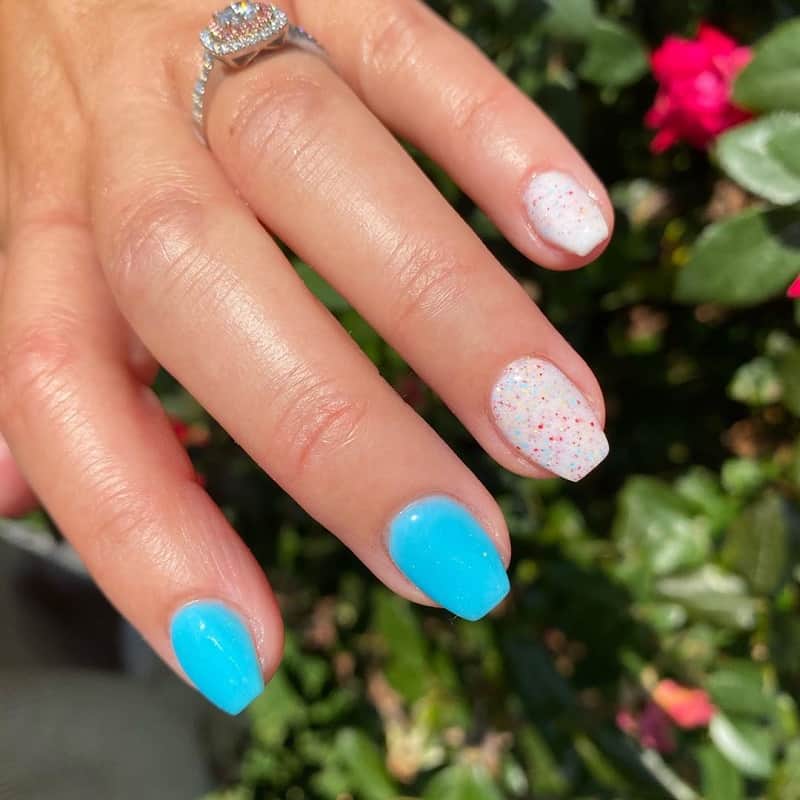 super short coffin nails
4.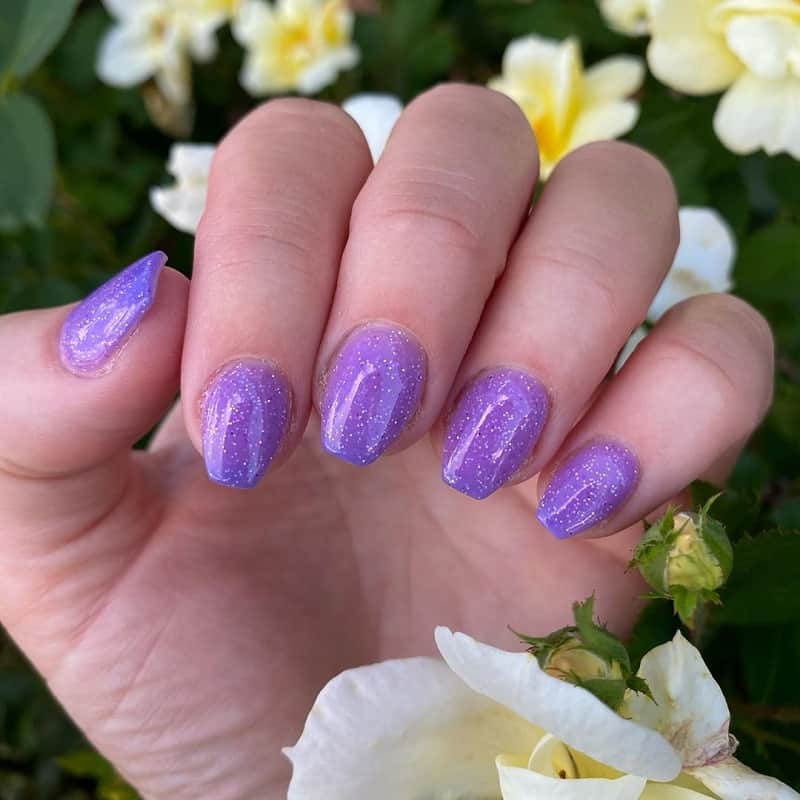 short coffin lavender color nails
5.
short coffin fake nails
6.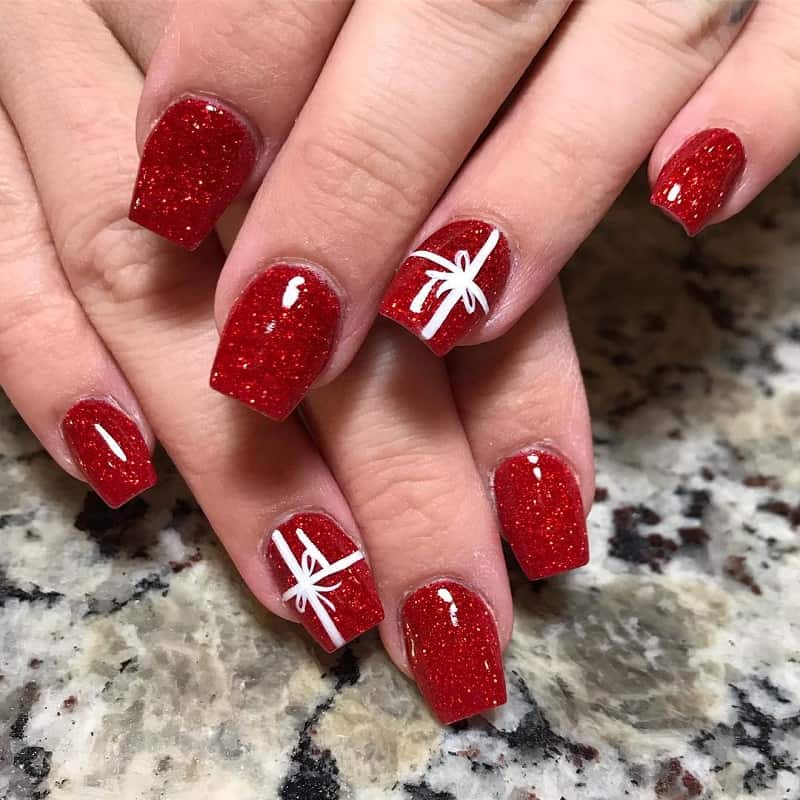 short coffin christmas nails
7.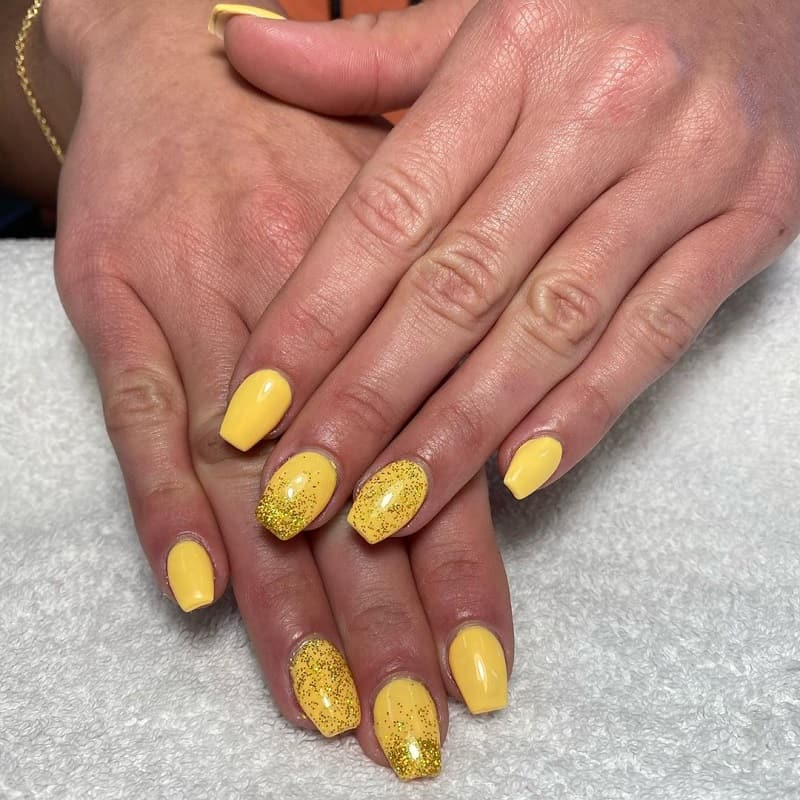 short coffin yellow nails
8.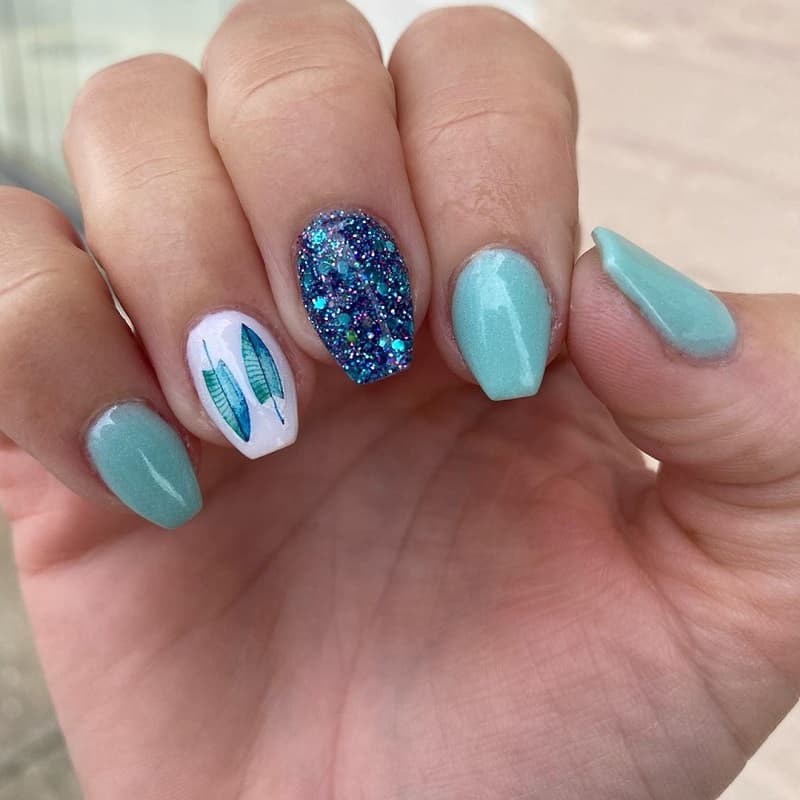 short coffin winter nails
9.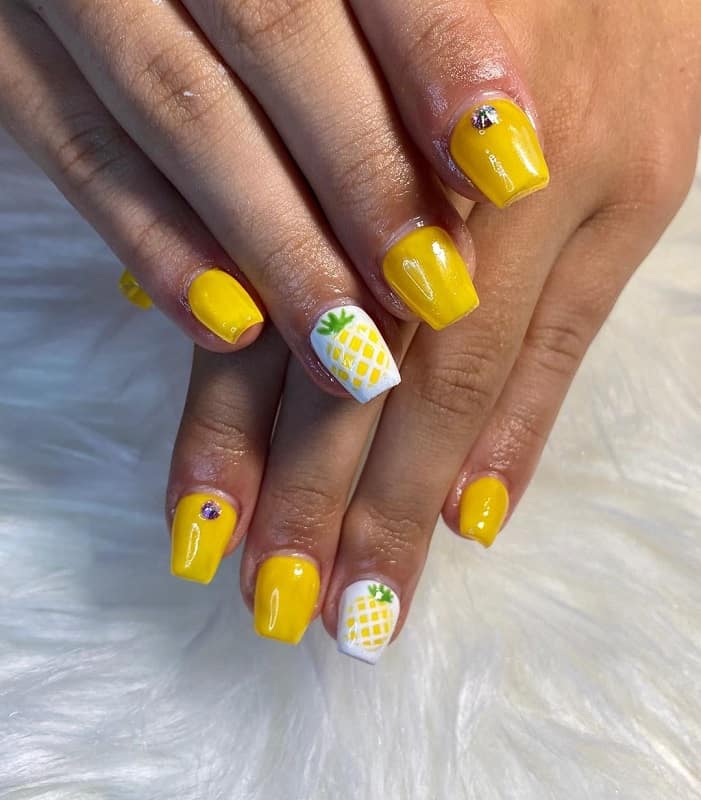 short coffin summer nails
10.
short coffin french tip nails
11. Simple & Natural Floral Look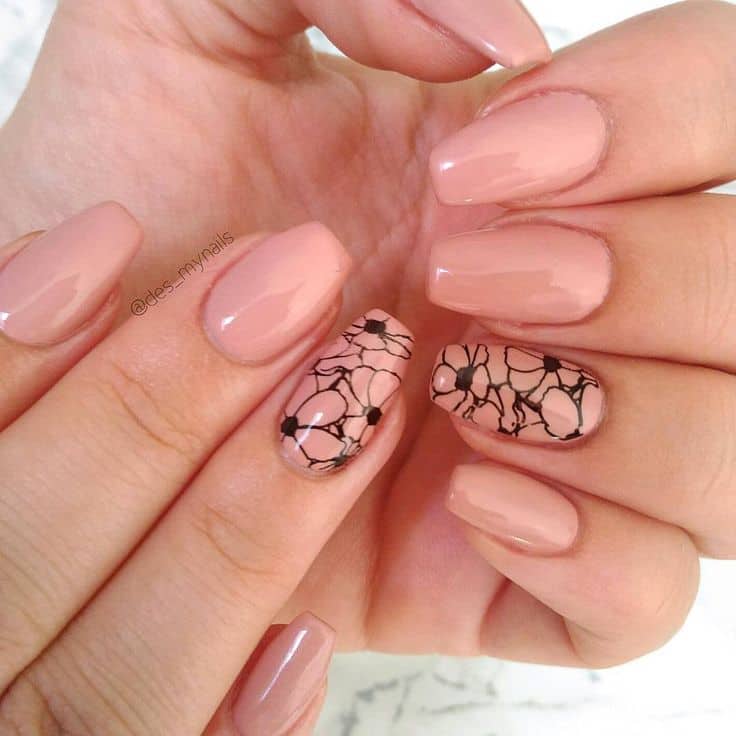 Achieve this natural look with a gentle pink or nude color. Don't want to appear too boring? You can add a floral design on one nail on each hand! The design does not need to be too intricate, and you can always explore other patterns as well. An innocent-looking simple design will be perfect for this shade!
Artistic Enough? Try Toothpick Nail Art
12. Negative Space with Gold & Glitter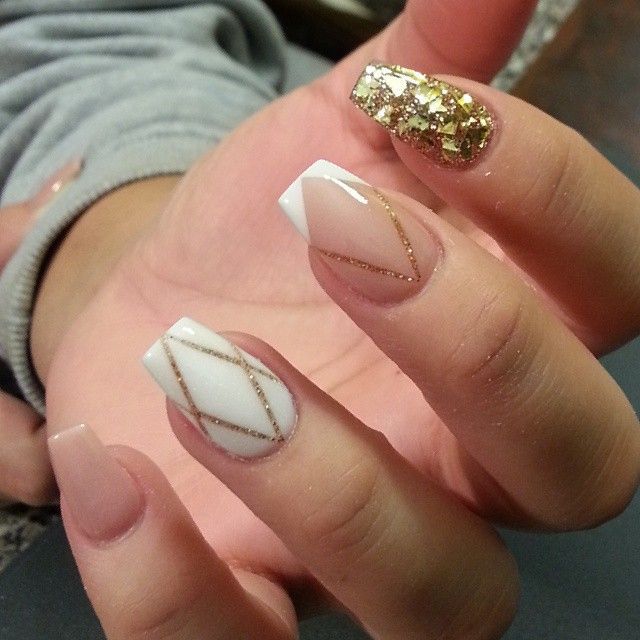 This is a design for the fickle-minded. When you have several designs that you want to try at once, you can combine them together in this look! Nude pink looks good on its own, and white with golden glittery geometric details makes you feel fancy. Combine all three of golden glitter, nude pink and plain white on your other finger and of course, keep your golden pointer shining!
13. Absolutely Minimalistic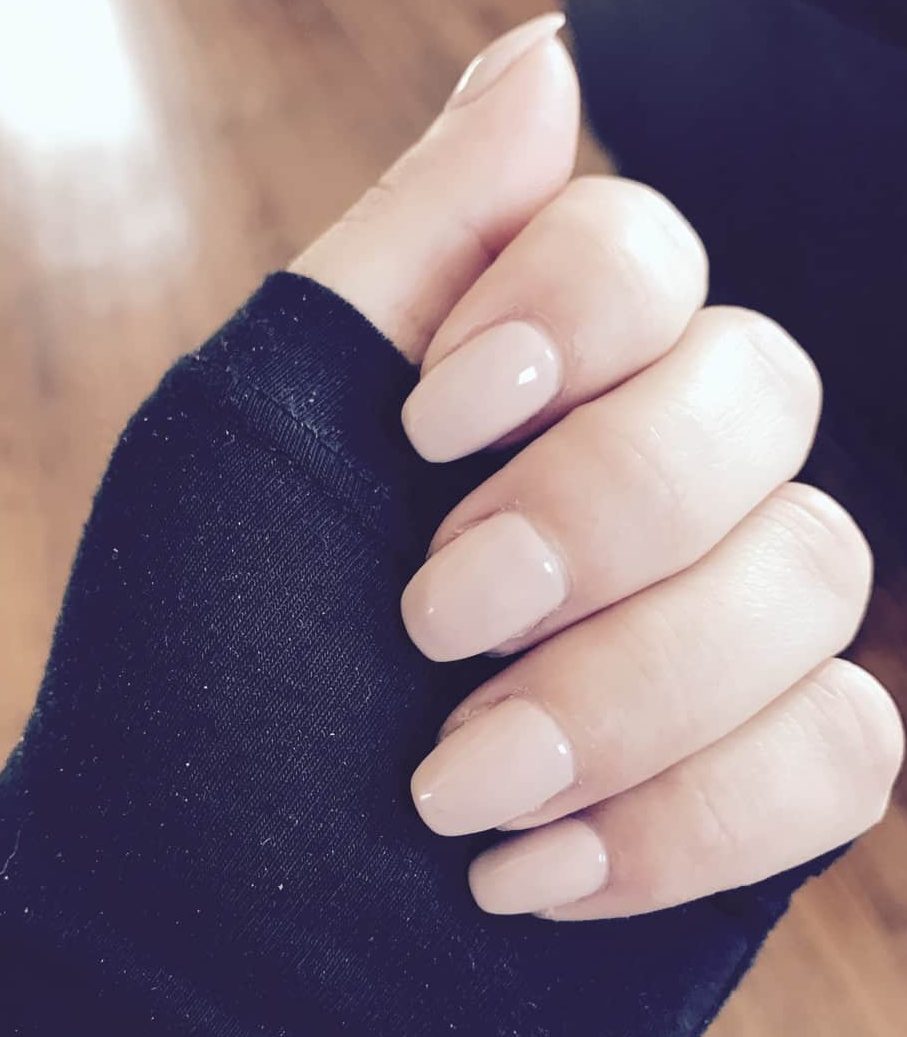 What can simpler design you achieve than this? You only need a soft pastel color nails to make your nails look perfect. Flaunt your short coffin nails shape with this simple design! You can do this from home by yourself, so it's cost-efficient as well.
14. Does This Scream "Brazil" To You?
You can use a nail sticker to add your initials or other words onto your nails. With the correct color combination, you can even sport these nails to the World Cup game to support your country! As you can see from this design, an ombre style can be done with a mix of nail polish and glitter as well!
15. Classy Matte Black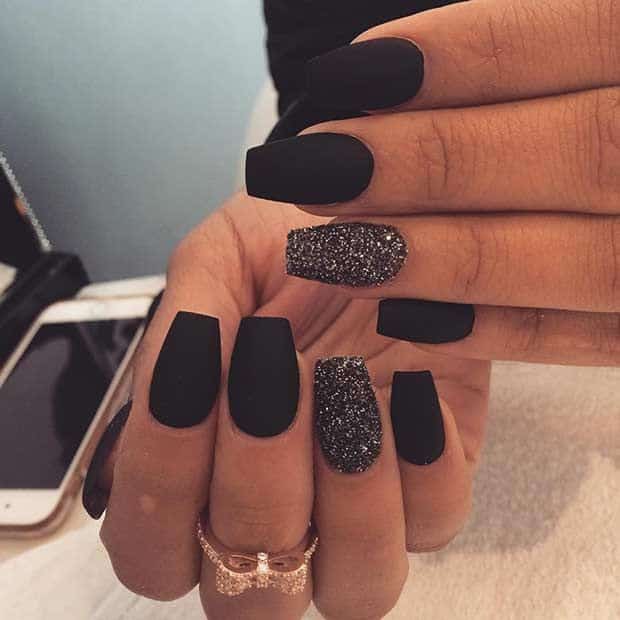 If you're in the mood for gothic designs, this could be one! Matte black is a very suitable color for almost all types of nails, and it's even more suitable for a coffin look. To add a little variation, simply add some glitters. If you don't like glitter on your nails, you can try adding gemstones too.
16. Classy Mosaic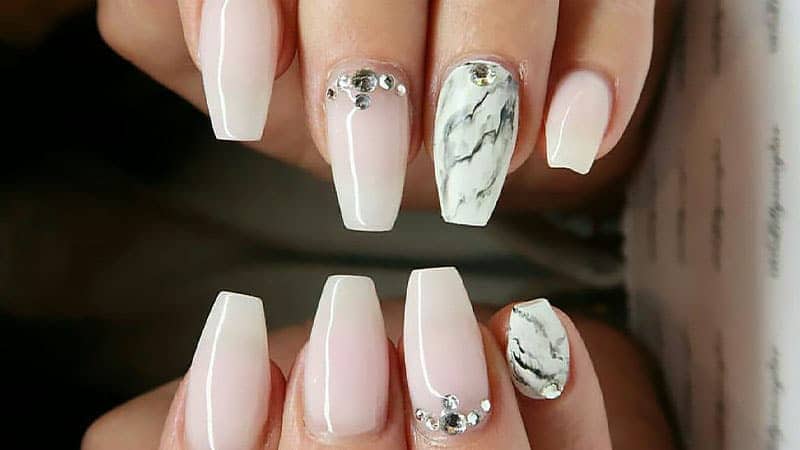 Mosaic or marble patterns can give you an air of elegance and class. Any colors of lighter shades can go well with this pattern. However, if you decide to go with a darker color marble pattern, you might find that darker gemstones will pair up better with this design. This short coffin nail design is one of the simpler ones that you can attempt at home!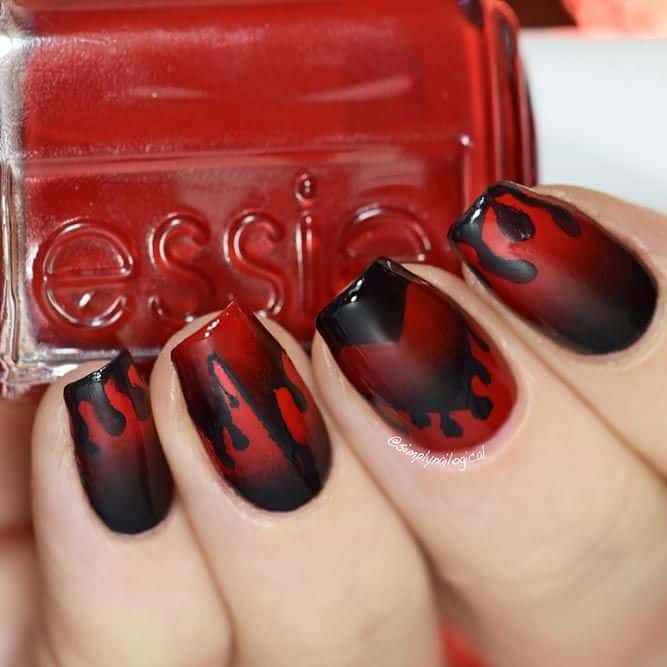 This black and red design can be done easily by applying more nail polish on your fingernail tips and letting it slowly drip down. While this design may look a little messy, this look will fit right in with your Halloween costume. For best effect, try a nail polish with neon or glow-in-the-dark features! If you'd like to see an even better nail polish dripping effect, keep reading to see it.
18. Blue and Gold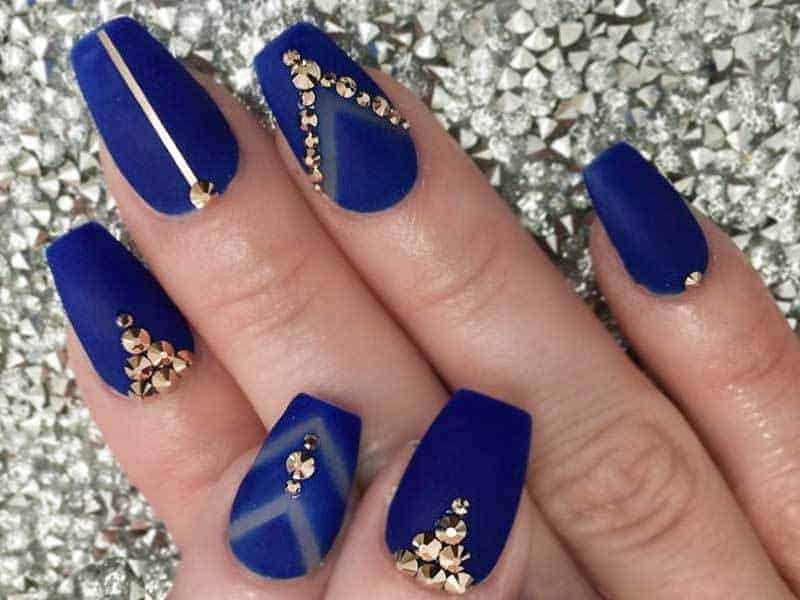 This seemingly-complex design is actually very simple and achievable! With just some nail tapes, a matte blue nail polish and some gold gemstones or rhinestones, you can alter this design to give it your personal style as well, just like the next example below. This style may be a little difficult to accomplish for beginners, so you can consider visiting a manicure expert for this style!
Try Alluring Black and Blue Nail Designs Now!
Who would have guessed that leaving parts of your nails looking undone can look so beautiful? Just tape up the area that you want to leave unpainted, and start painting your nails. Remove the tape when your nail polish has dried up and voila! Fancy-looking nails with minimal effort!
20. Lace Patterned Short Coffin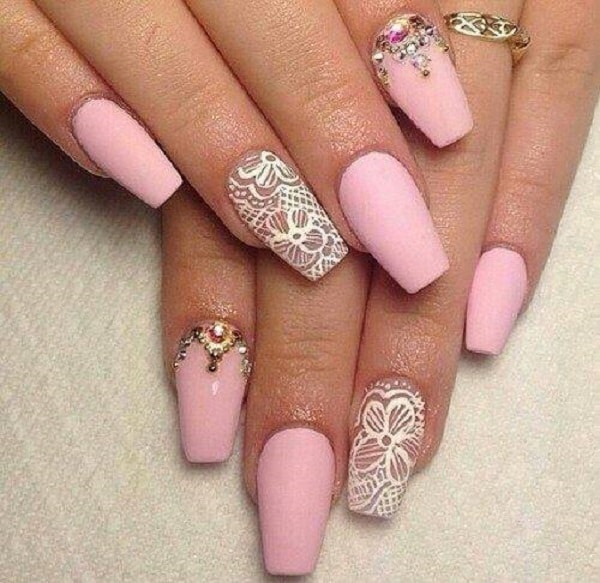 If you have some lace patterned stencil stickers at home, you can paste them over your nails and paint over them like in the example above. Either that or you draw it on by yourself, which will definitely be harder on your non-dominant hand. As such, it might be a wiser choice to have someone else help you with this design.
21. Simple Geometric Patterns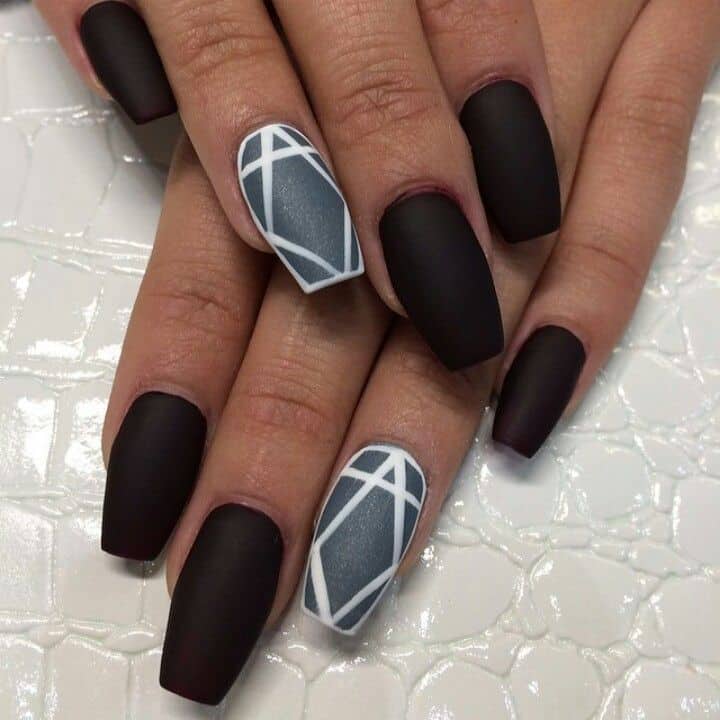 Use a contrasting color to draw simple lines on your nails for a simple yet beautiful look! A simple plus sign or even a horizontal line across your nails can make a plain design stand out from the crowd.
22. Flowers & Gold
Why pick between flower designs and gold geometric designs when you can have both? Use a harmonious color for the floral designs and gold color as a contrasting color against your pale pink base coat.
23. A Princess-Like Touch
Feel like a princess of the ocean with this blue water drop design! While this does look beautiful, you will need to take extra care so that you do not accidentally scrape the beads and stones off from your nails. Even one missing bead from this bead sequence can be extremely noticeable!
24. Glitter, Matte & Gel
If you can't choose the type of nail polish to use, use all three! Matte on one finger, glitter on the other, ombre glitter on your next one and gel nail for the last! Mix all together for a unique mix-and-match look.
25. A Holographic Contrast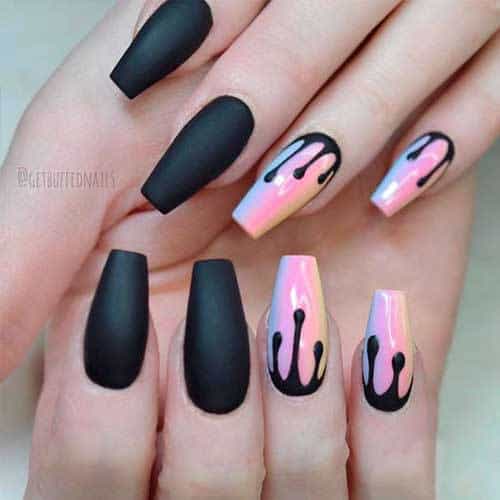 A drippy black nail polish look can contrast nicely against holographic nails. But then again, holographic nail polish itself is already a good match for short coffin nails and any other nail shapes!
26. 3D Daisies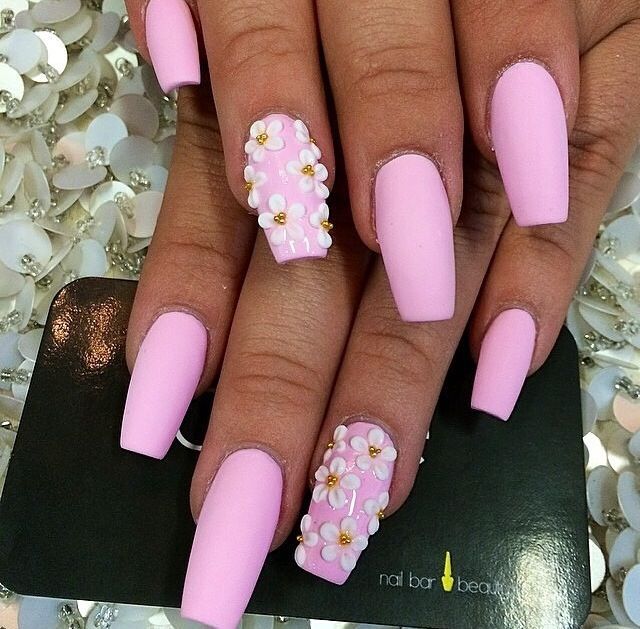 Short coffin nail designs should not be restricted to simple drawn-on designs or place beads onto your nails. With a pink base coat, this design just screams a young girl's love for pink and all things stereotypically girlish. You can also apply 3D designs similar to these flowers and more!
27. Slightly Translucent Look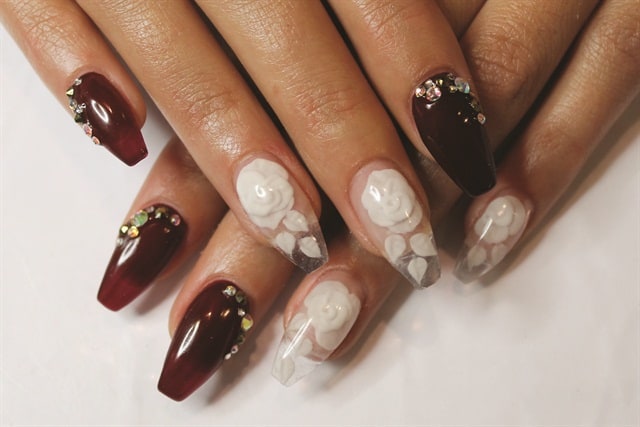 If your short coffin nails are also your part of your nail extensions, you can request for an almost translucent look like this one. Aside from adding beads like many previous examples, you can also add in a slightly 3D rose into your nail extension design! Doesn't that look fancy?
28. Mix Up Everything
When you have to make the difficult choice between the white coffin, black, and gold, just mix them up all together with all sorts of design styles that you can think of! In this design, there's beads, 3D roses and a mix of black matte nail polish, white gel polish, and gold glitter polish. Talk about an all-in-one design!
29. Gold and White Marble Pattern
Half of the population who sees this design will see it as blue and black. Another 50% sees it as white and gold. … Just kidding! This design might require using decorative gold flakes to be swirled around in white nail polish before applying. These nails will look great paired with a formal office outfit for an air of elegance and class!
30. 3D Details on Pale Color
If a simply pink-white ombre design looks too bland for your short coffin shaped nails, you can consider adding some designs that will stand out such as this one. If you prefer something a little more practical and daily life-friendly, you can 3D paint them with thick layers of nail polish as well.
Peaceful Lime Green Nails for This Summer
Some More Short Coffin Nail Designs Are Worth to Try for
With creativity, adequate tools and skills, as well as some inspirations like what you can get from this post, the possibilities for short coffin nails designs, are endless!