People are so busy with their long-scheduled works that they can hardly enjoy life to the fullest. But, vacation is the only time when we get the opportunity to go crazy with the people we love. Summer vacation is the prime time to go on a tour.
If you sit idly at your living place then it is not a vacation at all. So, traveling is a must to make the maximum use of the holidays of summer vacation. Beach is the most preferred place to spend a vacation.
Extra attention should be given to the outfits you will be wearing during the vacation. And, you can paint your nails with vacation nail designs to add enthusiasm to your vacation days.
Vacation Nail Designs to Celebrate Holidays
The vacation period is the only time when we have the chance to spend some quality time with our friends and family.
All around the year, we keep waiting for a long vacation to celebrate the holidays. So, it's really important to take notable preparations for the holidays. Having vacation nail designs could be the fast and easiest way of showing that you are ready for the vacation.
Most of the girls ask for the best manicure for a beach vacation and some ask for vacation nail colors, here I am answering all your queries.
#1. Short Vacation Nails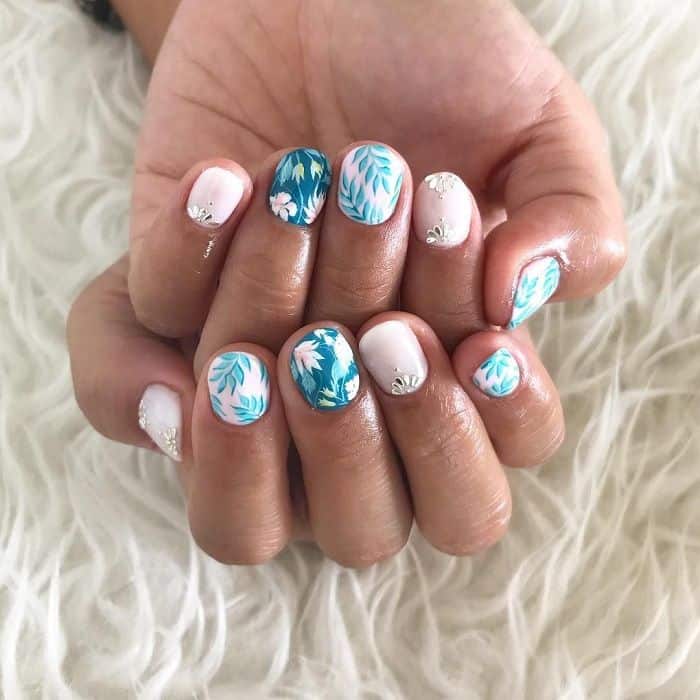 Vacation nail designs should be colorful, vibrant, and inspiring joy. And if you love more practical options, give them a short trim and a rounded shape.
Combine floral and natural patterns like leaves and blossoms. 3D decorations are also welcomed so find stickers that match the design.
#2. Coffin Shaped Vacation Nails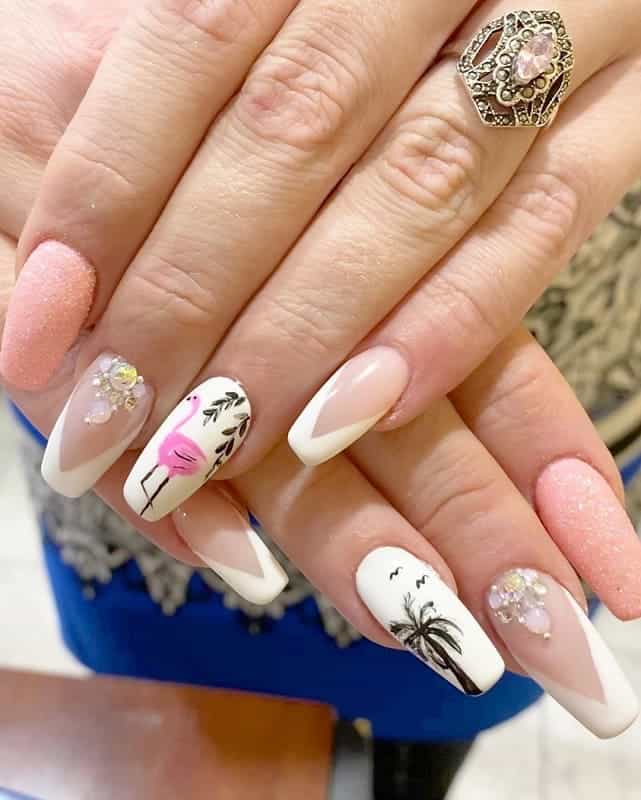 Going somewhere exotic? Then you must get the proper manicure! Also, you should consider not overloading the design because your nails must suit all the outfits you packed.
Choose a coffin shape and paint flamingo birds and palms. You can also decorate with rhinestones or other pearly ornaments.
#3. Ombre Vacation Nails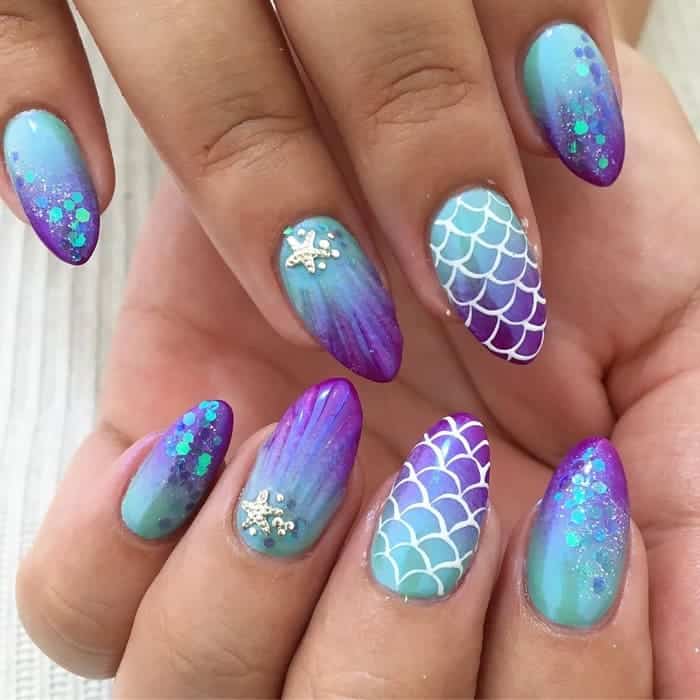 Planning a vacation by the ocean where the leitmotiv is glorious beaches, mojitos, and sun-kissed skin? Then you must know that teal and purple are the best colors for tanned, darker skin.
And you can mix them and style an ombre that you will decorate with sequins and starfish. You can even use white polish to create a scale pattern.
#4. Beach Vacation Nail Art
Have you been waiting or this summer vacation for a long time and you can't wait to get there, enjoy yourself and take amazing pictures for the gram? Then you need a manicure that will pop in every snap you take.
Use electric pink and do a glittery ombre on which you will paint a beach landscape. Decorate the base of some of the nails with rhinestones.
#5. Vacation Acrylic Nails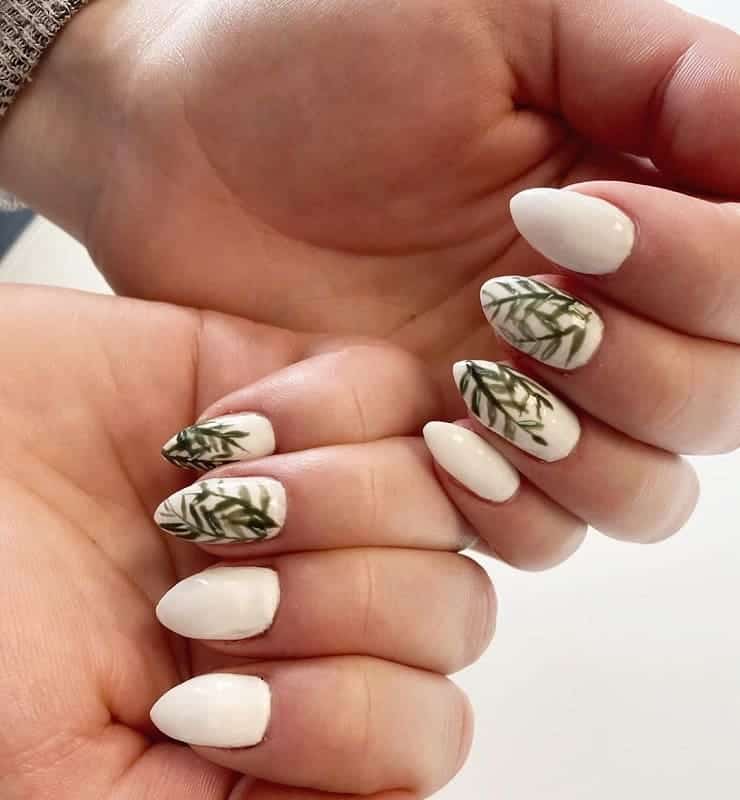 Short pointy nails with bamboo leaves are the best vacation nail designs, especially when you're visiting countries situated at the Tropics. To highlight this painting, we recommend styling it on a full white base.
#6. Vacation Gel Nails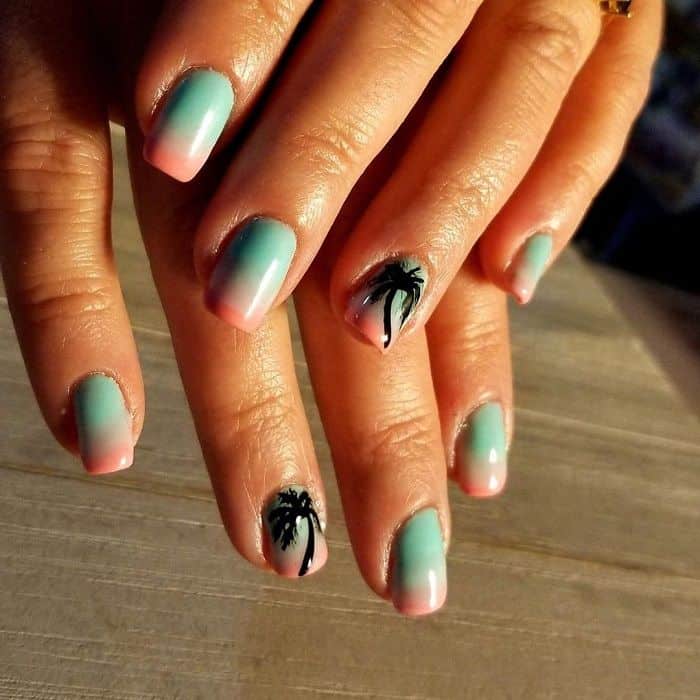 Resembling a stunning sunrise, these short square nails are a brilliant mix between teal and pale pink colors. Combine them to get an ombre and using a liner brush, paint a black palm tree that will highlight the design even more.
#7. Winter Vacation Nail Design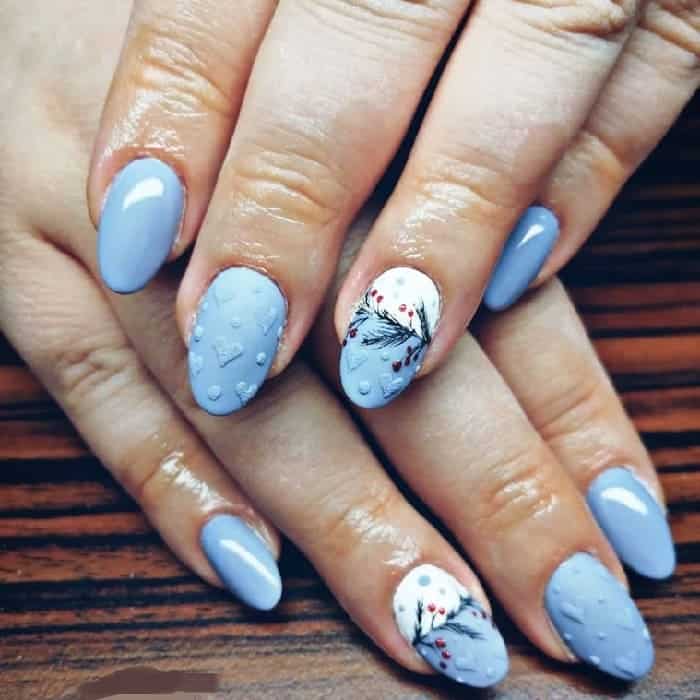 Another vacation that will be all waiting every year is certainly Christmas! Full of love, decorations, and warmth, this holiday requires its own themed manicure.
And if you wish to add just a tint of Christmas magic, all you need is to get a regular mani and add a subtle fir tree branch with little red berries.
#8. Couple of Trees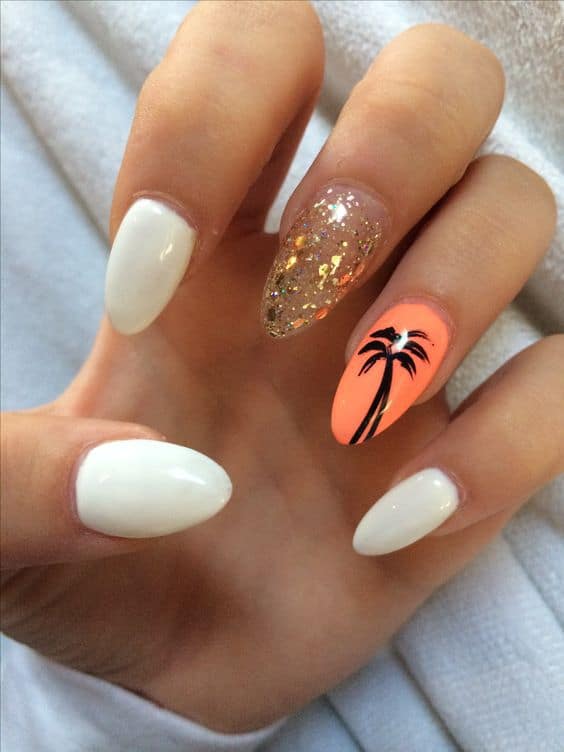 This is a simple vacation nail art. A couple of coconut trees suggest the idea of spending your time at the beach with your beloved. You can have this simple design as vacation nail designs.
Embrace Festivity with Winter Nail Designs
#9. Caribbean Vacation Nail Design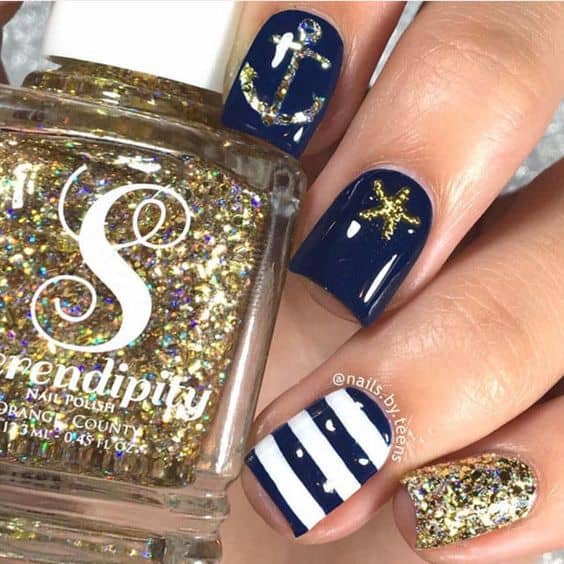 Caribbean beaches are the best to spend some joyful time. The vibrant culture and fun-loving attitude of the Caribbean people will blow up your mind.
You can have this navy blue themed Caribbean vacation nails for the vacation nail designs.
#10. Vacation Nail Colors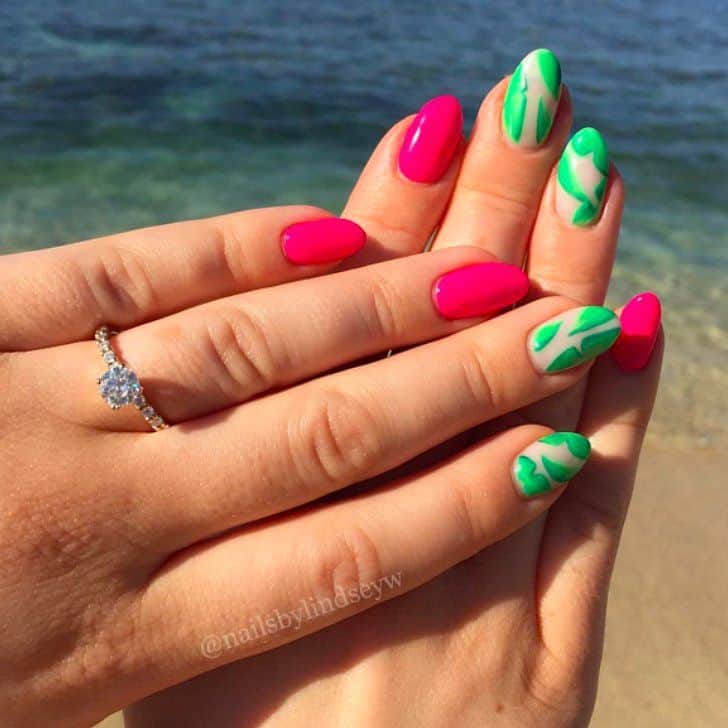 Most of the girls become perplexed about what colors they should choose before going on a vacation. Here is a suggestion for you.
You can choose bright neon colors for this purpose. Vacation is something blissful, and bright colors will add more happiness to it.
#11. All Set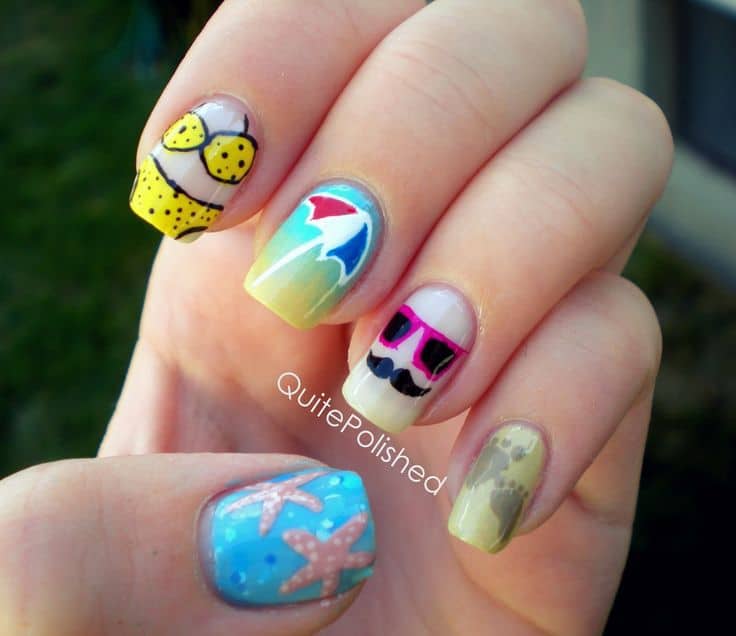 Everything is set, now it's time to get lost in enjoyment. This design illustrates your readiness to embrace the vacation. You can paint your nails in this way to show that you are all set to go on vacation.
#12. Honeymoon Vacation Nails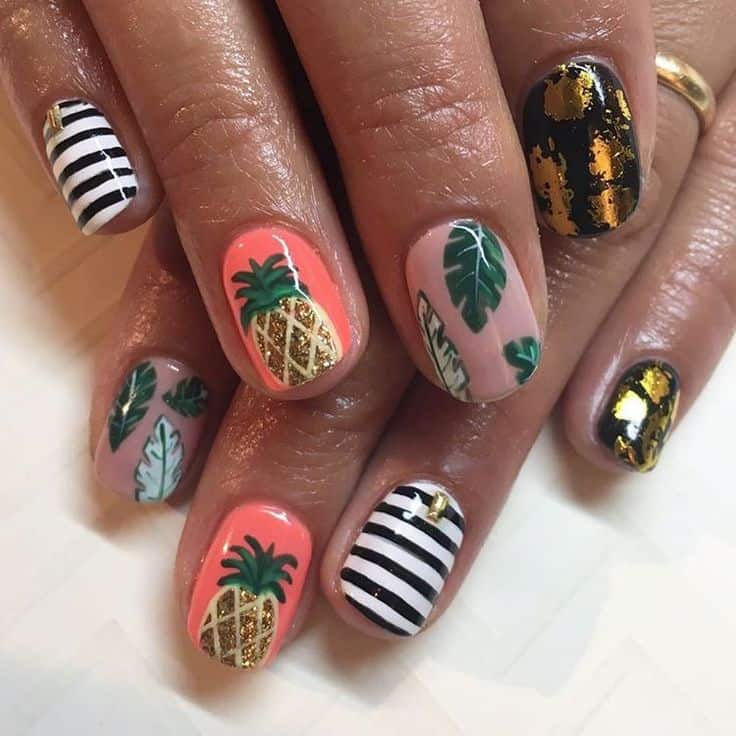 Some vacation is the most cherished one in a lifetime. The honeymoon is something like that for newly married couples.
You can paint your nails with the tropical theme of spending honeymoon. You can spend a memorable honeymoon at the grand pineapple beach in Jamaica.
#13. Let's Stay Close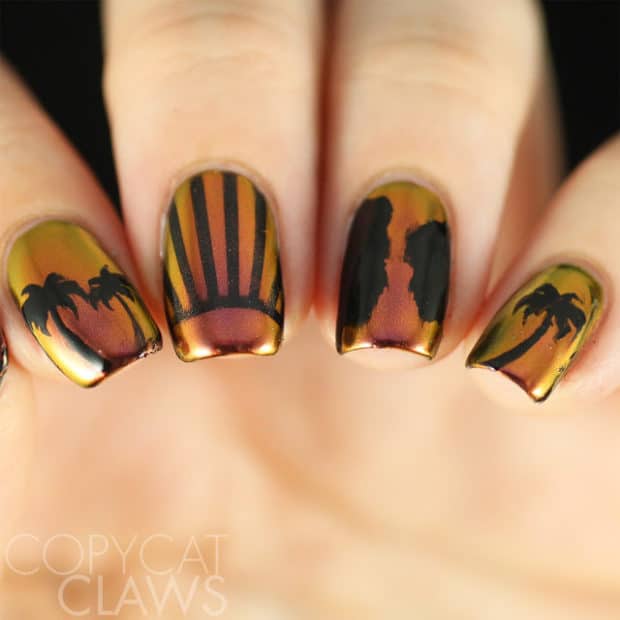 We all pass hectic days at our workplaces. It's really tough to manage a large amount of time to stay close and attached to our beloved people.
Vacation is the perfect time to stay close to the closest hearts. These vacation nail designs in black and golden glow are speaking your heart out.
#14. Peaceful Vacation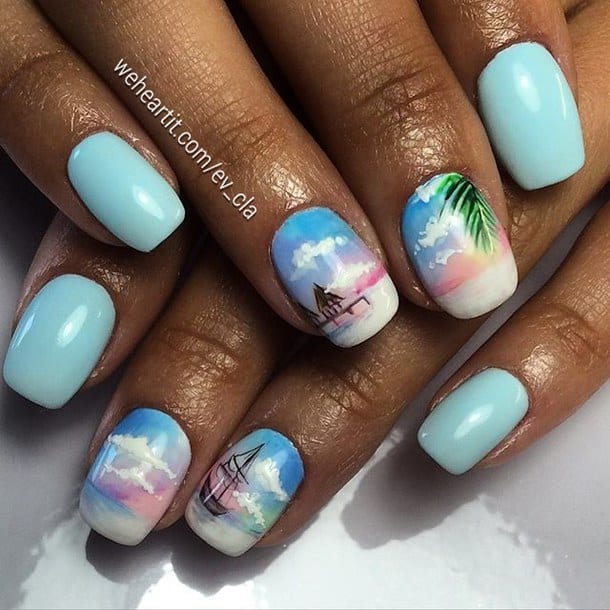 Some people love to be calm and quiet. This nail art is only for them. The images look so attractive yet calm and quiet. You can have beautiful vacation nail designs like this one.
Summer Essentials: Dolphin Nail Art
#15. Beach Toe Nails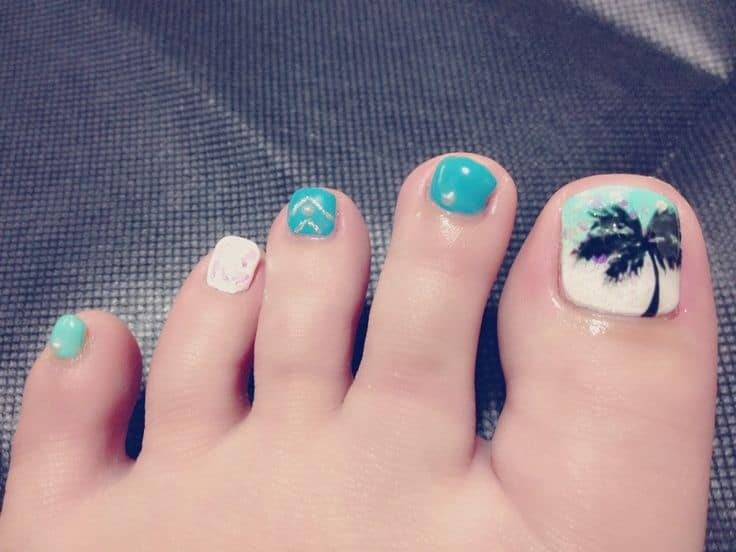 Beach nails have become so popular that girls are embellishing their toes with beach designs. You can also have these beach toenails as vacation nail designs.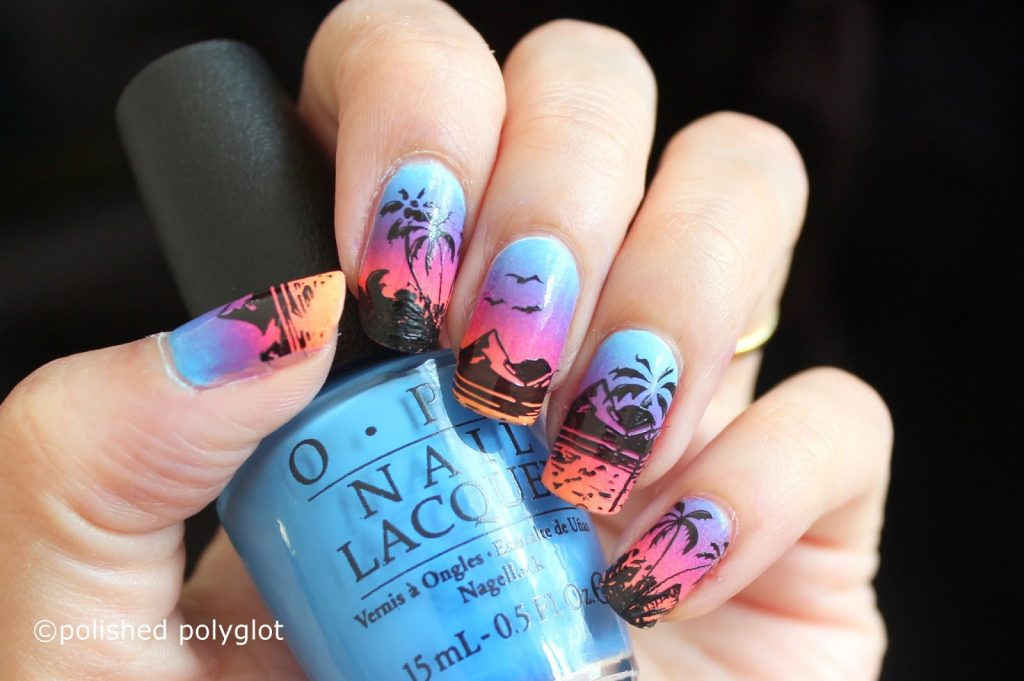 If you want to enjoy the summer at the connecting point of a beach and hills, this is the perfect design for you.
The design is resembling a complete picture of a natural landscape. You can have these summer nails as vacation nail designs.
#17. Loosen the Anchor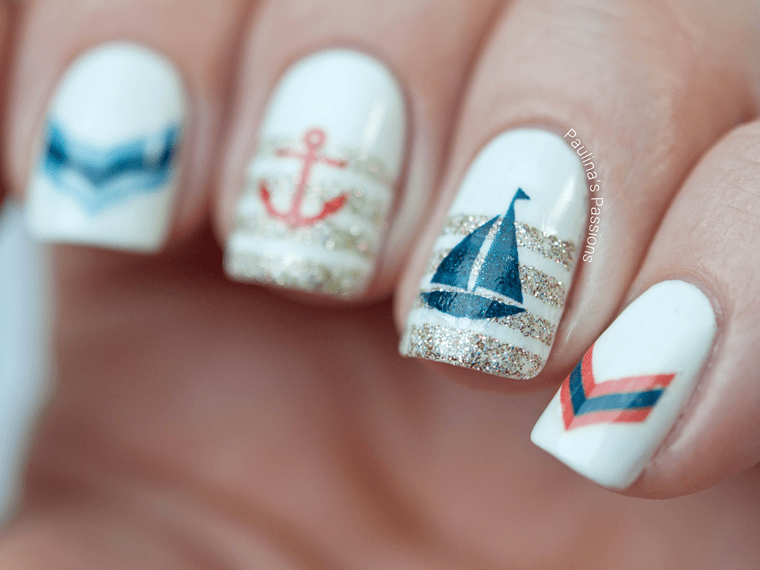 Loosen the anchor of your boat to get lost in the wild. A vacation must be something utterly adventurous. Let's go beyond what you know.
#18. The Flamingo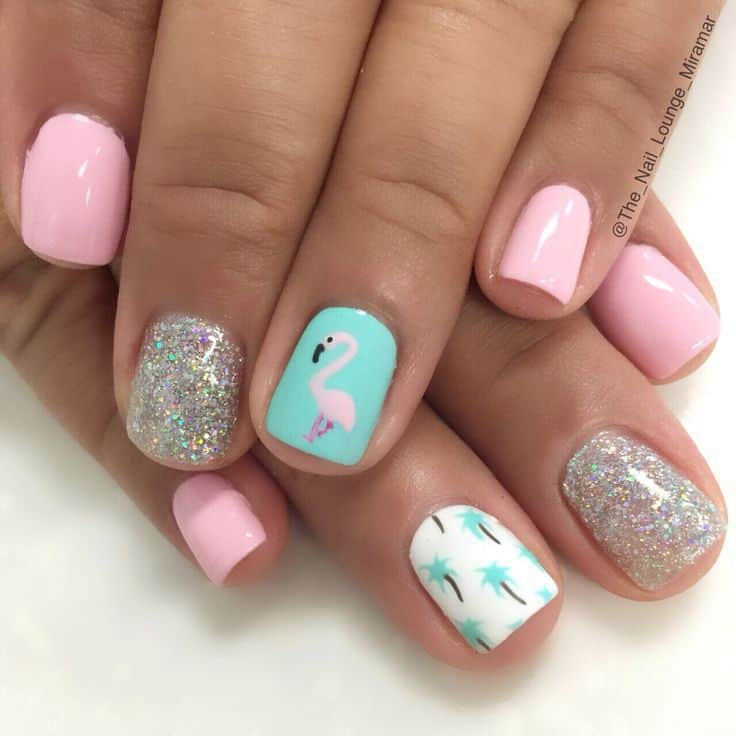 There are hundreds of hotels and resorts named Flamingo worldwide. Among them, Hilton Grand Vacations at the Flamingo is the most renowned.
This is situated in Las Vegas and a dream place for a lot of people to spend their vacations. You can have vacation nail designs like this one while staying at the Flamingo. Add some glitters to one or two nails for the extra added glee.
#19. Shining Holidays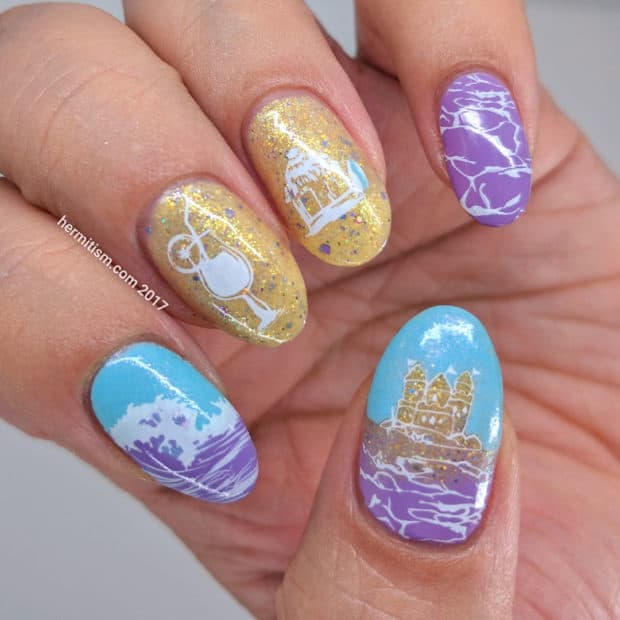 This design is shining brighter than other vacation nails. You can draw some of your favorite places and activities on your nails to have designs like this one.
#20. The Togetherness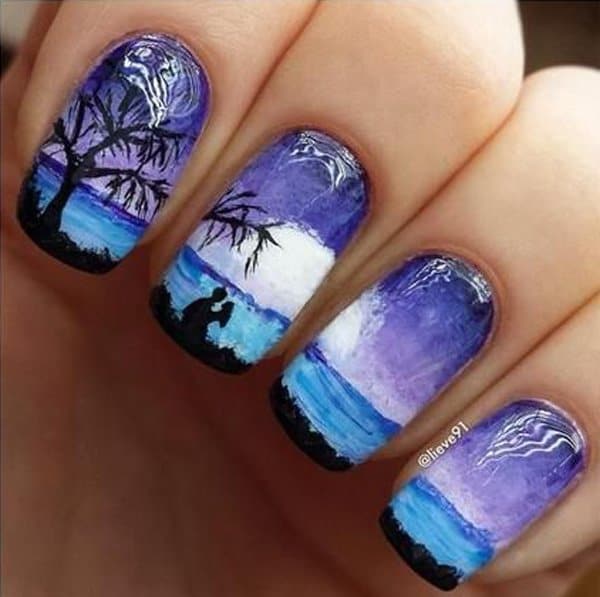 You can have this nail art to express your desire to celebrate the togetherness with your beloved.
Sometimes, it really gets hard to say that you are dying to get his/her company. But, a simple nail design with a purple hue like this one will talk for yourself.
#21. Beach Vacation Toe Nails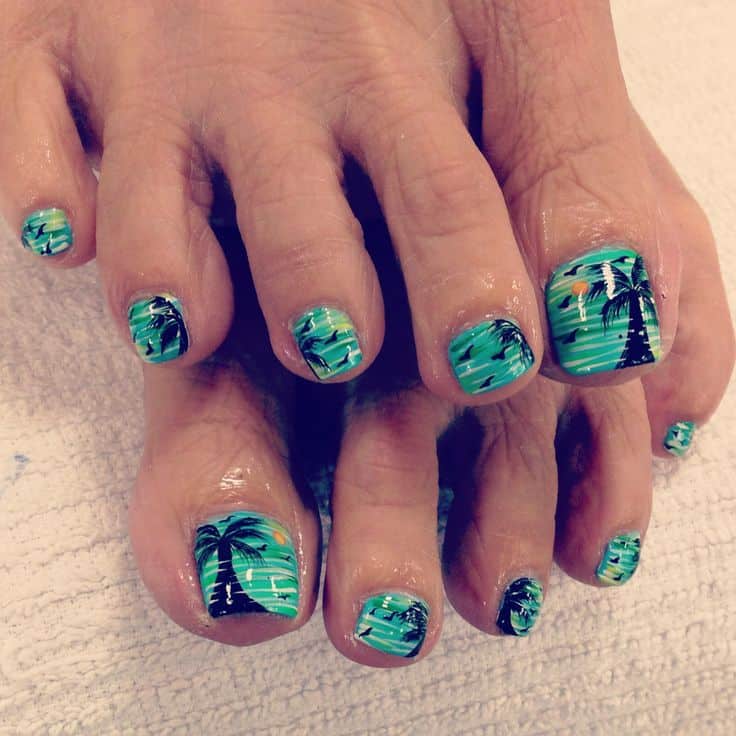 Don't keep anything being neglected while going on a vacation. Your toes too deserve as much attention as the fingers are getting. You can adorn your toenails with vacation nail designs like this one.
#22. Happy Hours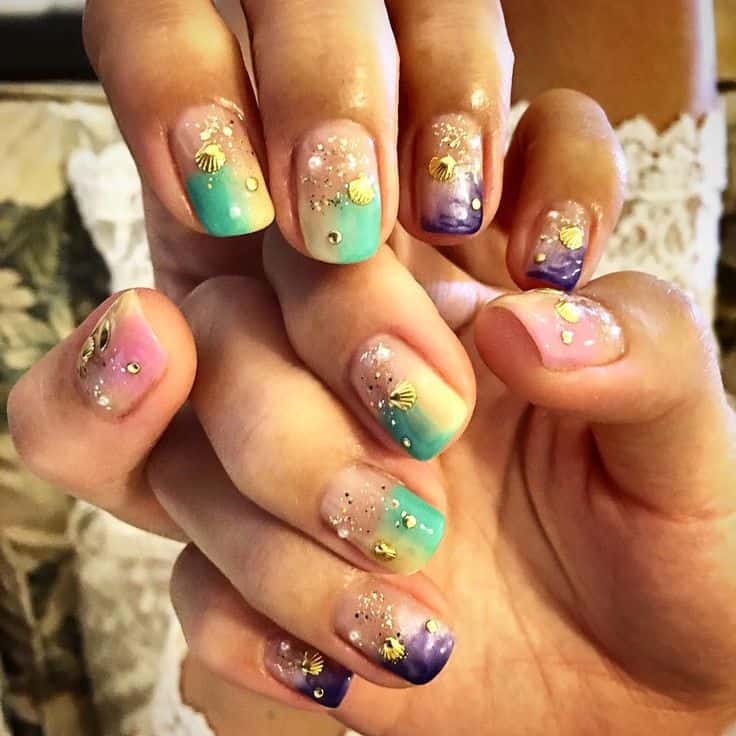 A vacation means having a pile of happy hours. You can have delightful mermaid nails like this picture done on your nails as vacation nail designs.
Slay New Years Nail All Around
Vacation actually provides us with space to breathe. We can feel ourselves only on a tour or a vacation. A vacation reminds us of our own selves, we get the time to listen to the beats of our hearts.
You just can't leave your nails not cared for and pampered on a vacation like this one. So, start designing your nails for the upcoming vacation.