Nail color for pale skin varies because of the different coat tone. Most women choose a nail polish color randomly without any second thought. It's not about selecting a color randomly, there's a lot more than that.
What is good for dark skin might not be good for pale and light skin. So, you have to know what is suitable for your pale skin tone before applying any nail polish.
Best Nail Color Ideas For Pale Skin
The right color of nail polish will complement your nails whereas a bad combination will make them look odd. That's why you need to have some prior knowledge about which color is suitable on which skin tones.
Nothing to worry about! We're here to enlighten you with the best nail colors for pale skin.
#1. Christmas Nails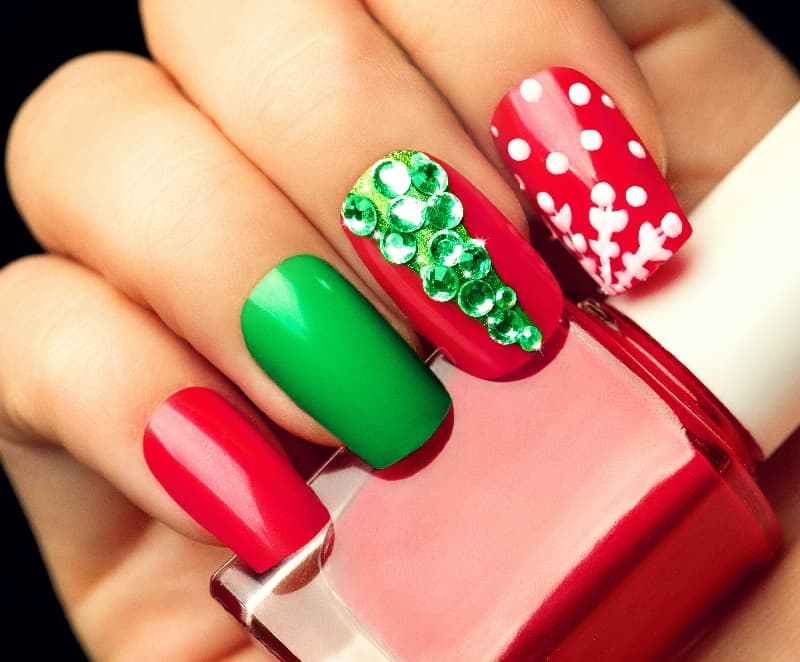 Light shades of green and blue are perfect for getting into the Christmas spirit. On one red nail, make the cute little Christmas tree seen above out of green crystals, and on the other red nail, add some white wintry polka dots.
#2. Silver with Black Waves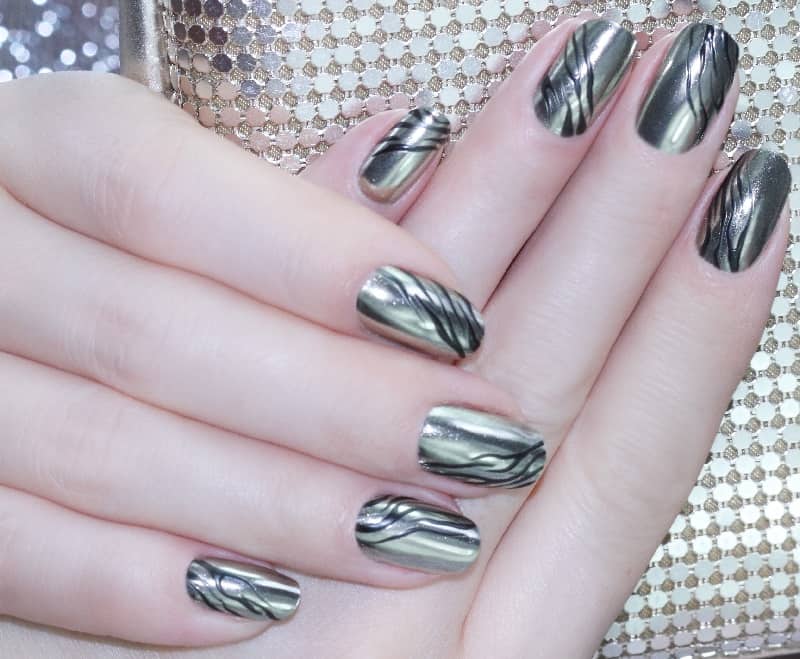 Whether you're a lady who loves bold nail colors or you want a spooky style for Halloween, a metallic silver nail is flattering to pale and light skin tones. Add some diagonal wavy black lines to take the design up a level.
#3. Sparkly Green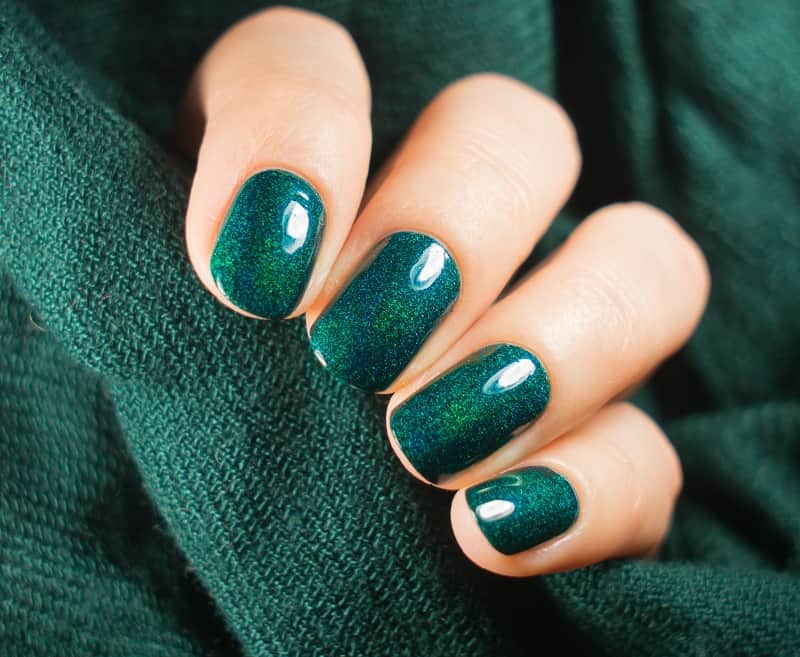 A light green undertone is barely noticeable on these sparkly dark green nails, but the shimmer makes the color an amazing choice for ladies with light skin tones.
#4. Short White Floral Nails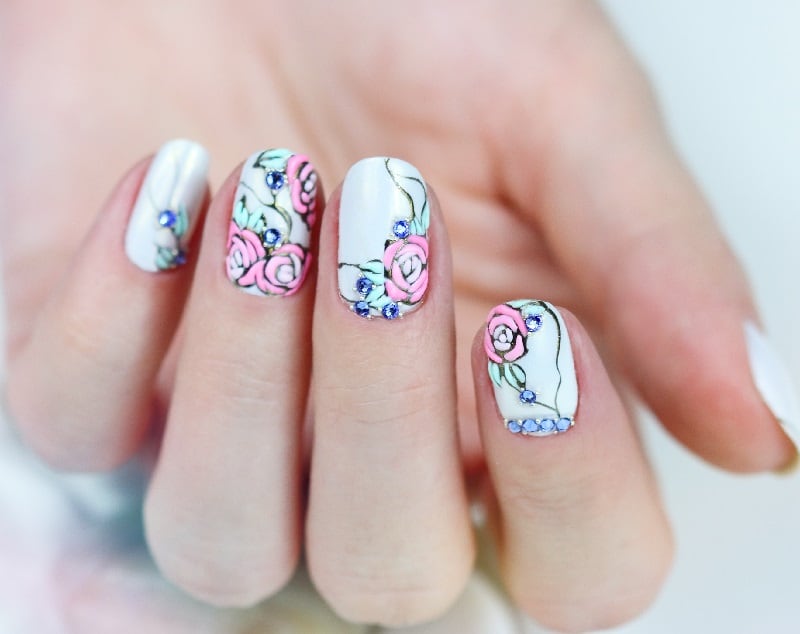 To get your nails spring-time ready, give them a coat of white polish to start. Then add a floral design in pink with blue crystals. This color combo is always a winner for pale and light skin tones.
#5. Lacy White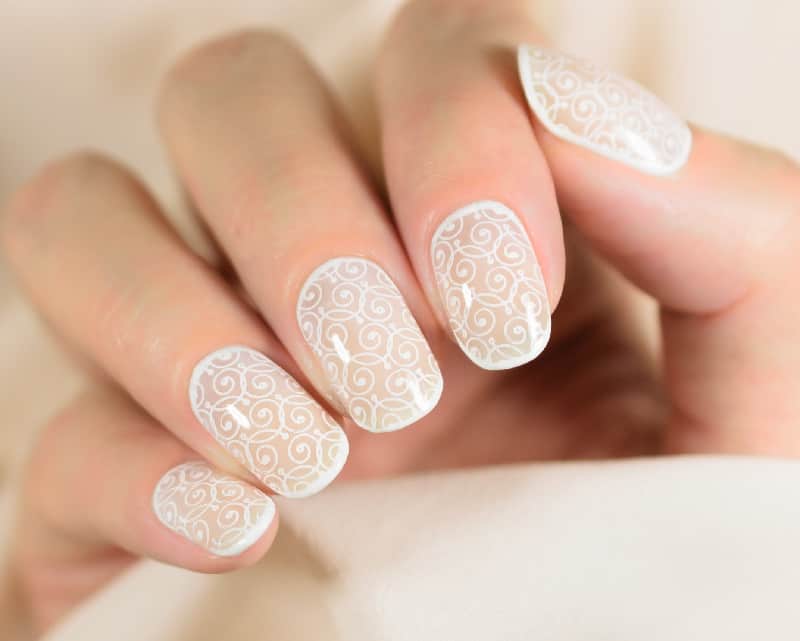 The curly line designs on a nude nail with white tips almost look like lace, a delicate and feminine design. For the most flattering shade of white on light skin tones, choose a light shade instead of stark.
#6. Deep Blue with Crystals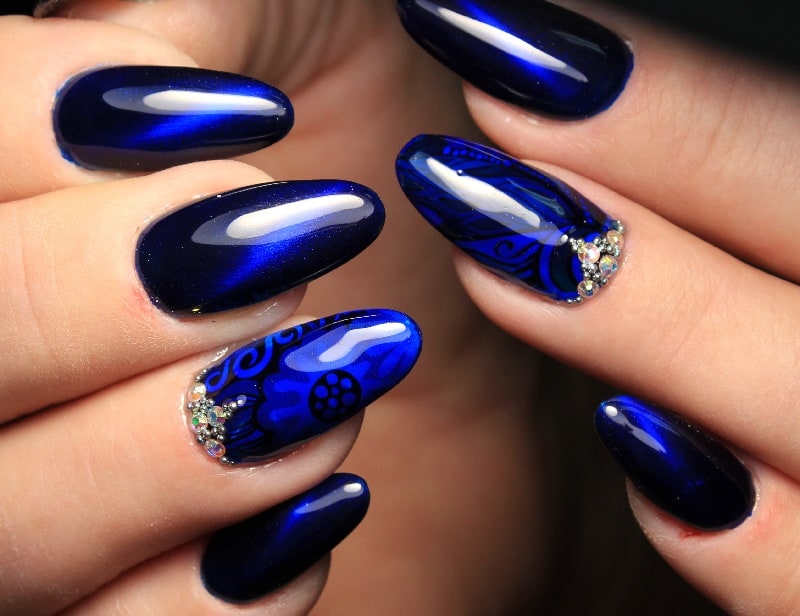 Feel rich and regal whenever you wear a deep shade of blue on your short stiletto nails. To dazzle it up, add tiny crystals near the cuticle.
#7. Magenta Florals
Are you a true girly girl at heart? You've gotta go with a sparkly magenta polish paired with white or very light pink nails that show off gorgeous flowers.
#8. Sage Green Tribal Designs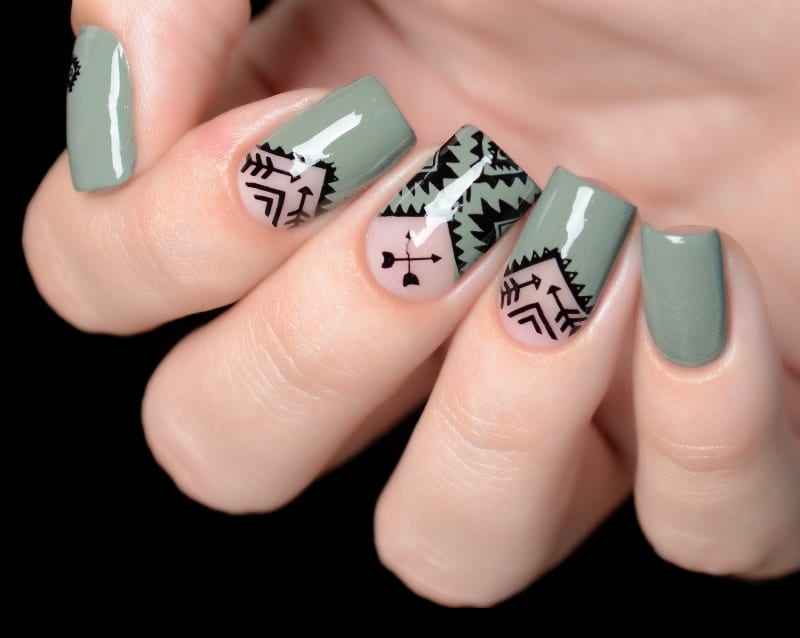 For a unique nail design on your light or pale skin tone, go with sage green and black tribal designs. Alternate between painting the entire nail green and painting just half.
#9. Galaxy Nails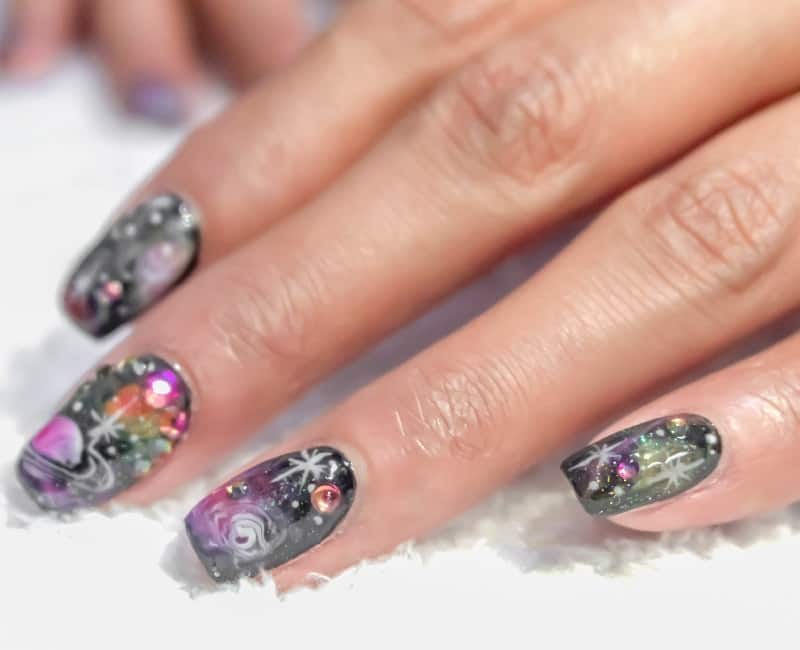 The silver-black ombre base of these short square nails is the perfect backdrop and color on light and pale skin tones. Comets, crystal planets, and mini Milky Ways will make your nails out of this world.
#10. Fall Nail Colors for Pale Skin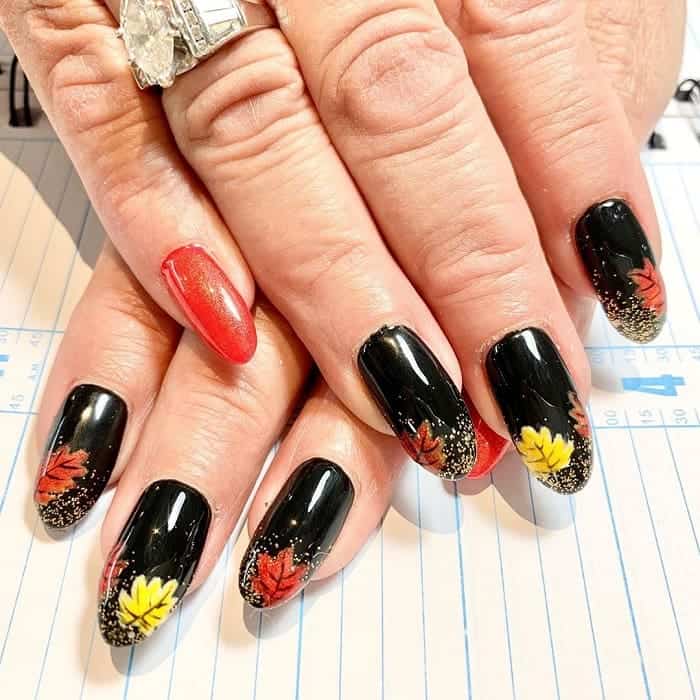 Who says your fall nail design can't have a pure black? You can still use traditional fall colors like orange, yellow, and red, but they'll pop even more on a black base.
#11. Summer Nail Design for Pale Skin Tone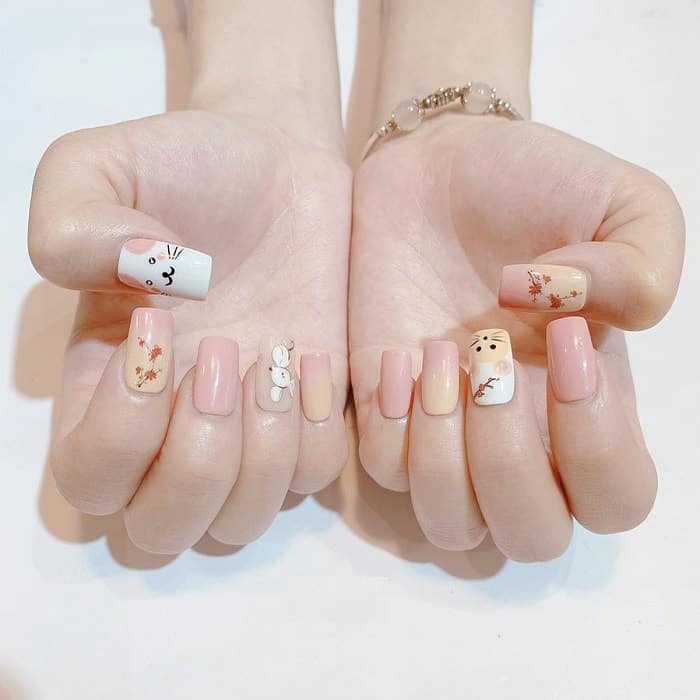 When it's spring or summer, instead of choosing a bold, vibrant nail color, choose one in the same shade as your light or pale skin tone.
A light pink, muted white, and pale yellow are all great matching colors for a cute leafy design.
#12. Winter Nails for Pale Skin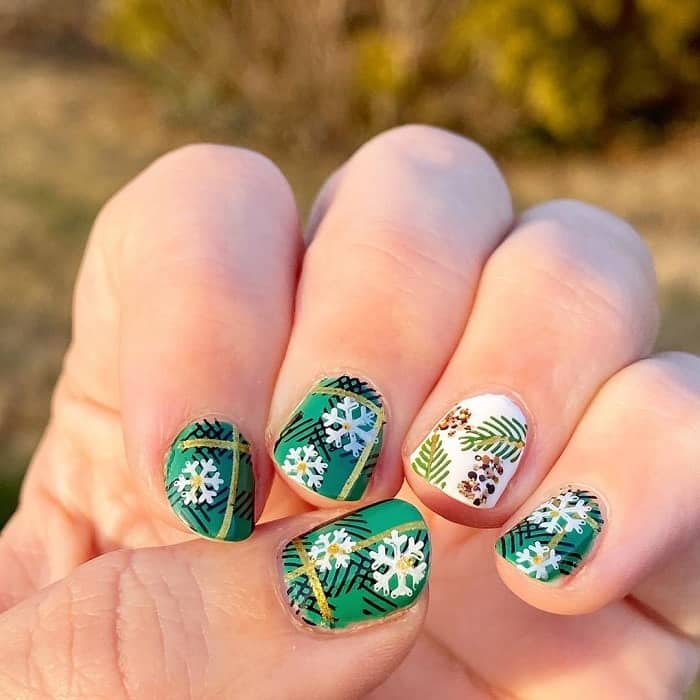 Instead of going with traditional blue and white or red and green nails this winter, opt for a light green with gold and black line designs.
Add some holly and large snowflakes for one gorgeous look for light and pale skin tones.
#13. Toe Nail Design for Pale Skin
Here's an easy toenail design with a bit of sparkle. A bright red pops on light and pale skin tones, but true shine comes from the crystal design on the big toenail.
#14. Acrylic Nails for Light Skin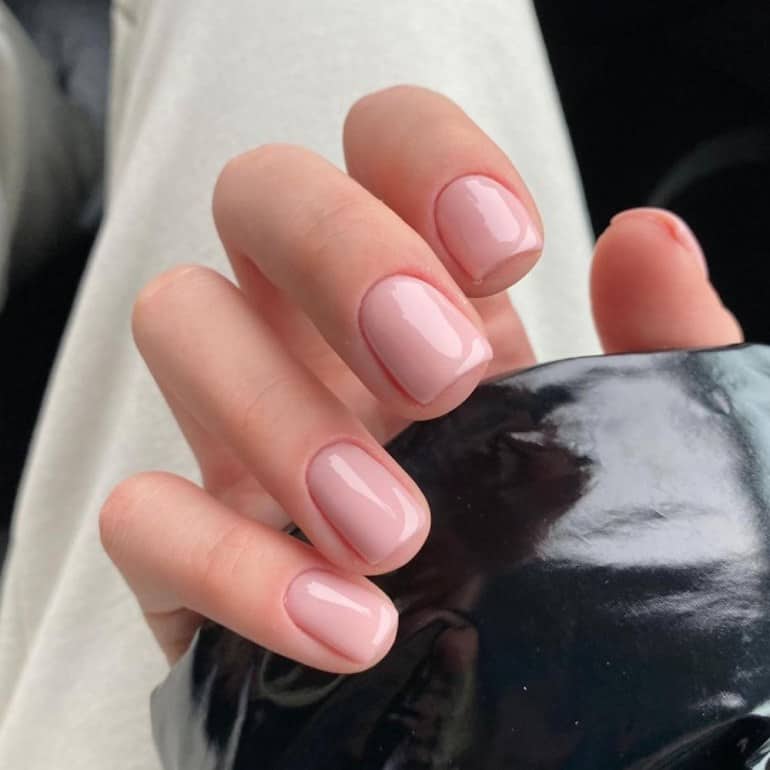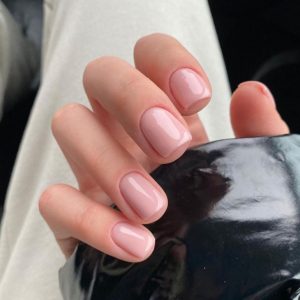 If you prefer very light nail colors, you're in luck because those shades are very classy on light and pale skin tones. Try this super light pink on short round nails.
#15. Gel Nail Colors for Light Skin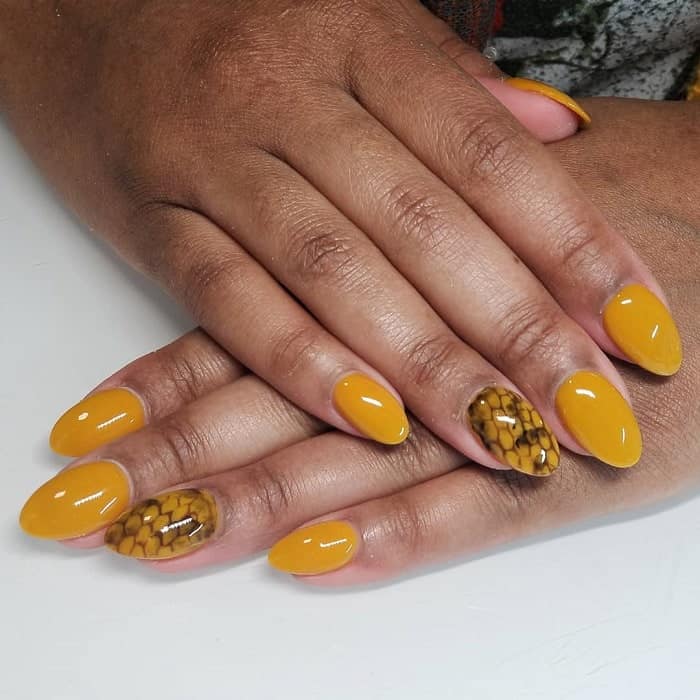 A dark yellow isn't often chosen for women with light skin tones, but take a look at how edgy the color can be with an equally dark yellow snake skin print for accent!
#16. Stay Neutral
Nude shade nail colors are on the top of the priority list of the girls. You can try nude colors on any skin tone. But, nude colors have a large number of variants.
You can try a sheer pinkish neutral color for your pale and light skin. Brown colors are normally used for dark skins. Light pink suits pale and light skin the best.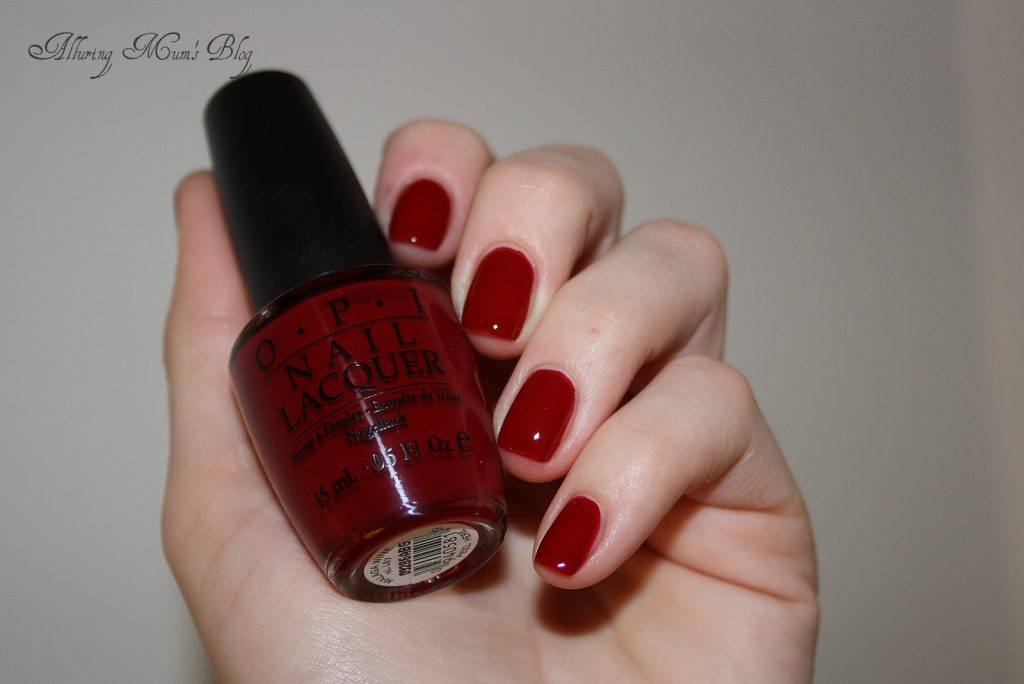 Red is a classic color that suits every type of skin and nails. Use a clean and cool deep-toned red to bring out the best in pale and light skin tones.
Classy Enough? Try Out Fab Red & Black Nail Arts
#18. Pinkish Delight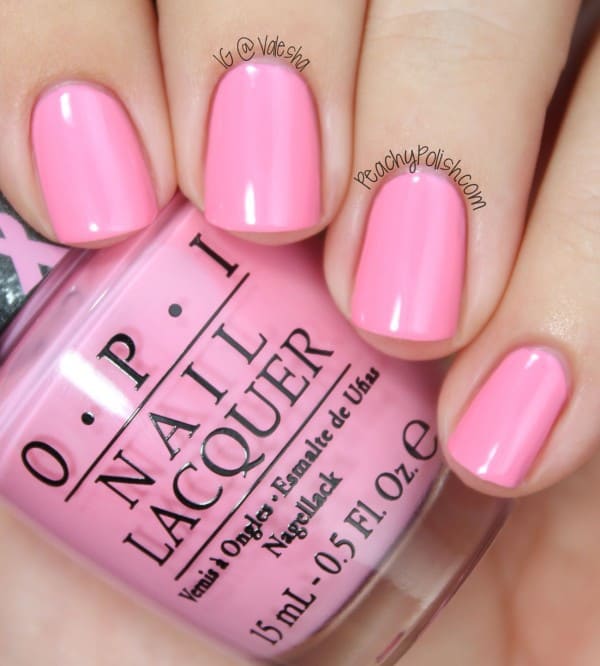 When it comes to light skin tones, choose any shade of pink. You may find that it complements pale and light skins more than any other colors do.
#19. Playful Purple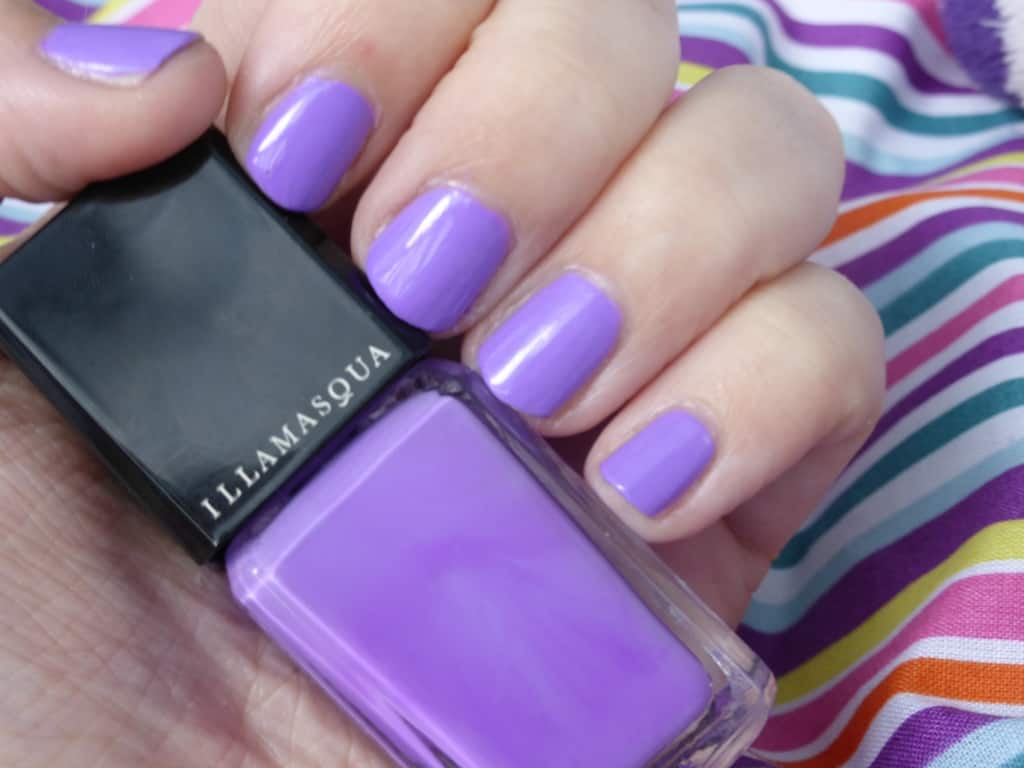 Purple nails look amazing if you can use them in light shades for your skin tone. Its softness easily gets a place on the list of the best nail colors for pale and light skin.
#20. Bold Blue
We're huge fans of blue, so we highly recommend the calming color for light and pale skin tones. Whether it's navy blue, sky blue, mint blue, royal blue, glam up your pale and light skin with the glamour of blue.
#21. Ombre Dark Color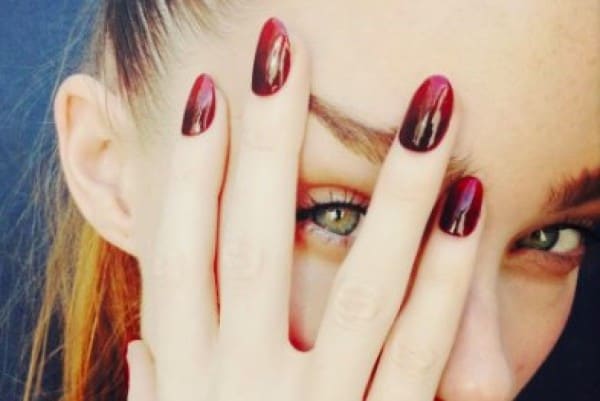 Ombre style is one of the most popular types of nail art. Here, maroon and black blend together smoothly for a subtle transition on medium length round nails.
#22. Glossy Pink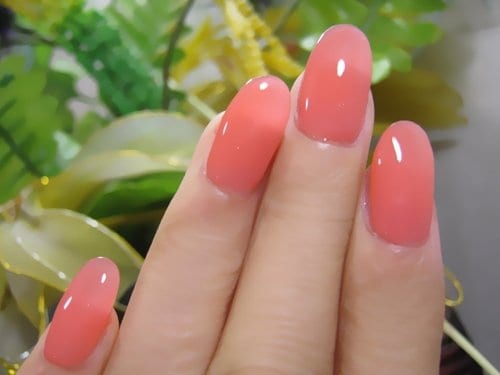 This shade on long round nails is a cross between red and salmon, and it obviously suits ladies with fair skin. Gel nails are your best bet for that glossy look.
#23. China Glaze Yellow
Surprisingly, a bright yellow nail polish does wonders on light skin. China Glaze yellow nail lacquer has a good reputation as the best variant of yellow nail polish.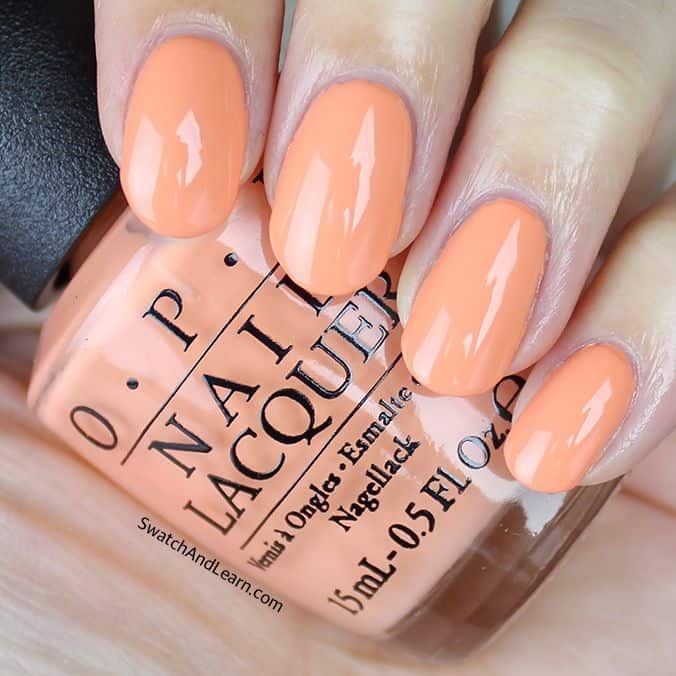 Light orange or peach are soft, pretty color choices for pale and light skin. The warm tone will certainly pick up the color in your cheeks as well.
Want Color In Life? Enjoy 20 Vibrant Nail Designs
A very light brown is a subtle dash of color on light skin tone. Here you see them on short round nails, a classy choice for ladies who rule the office.
#26. Metalic Nails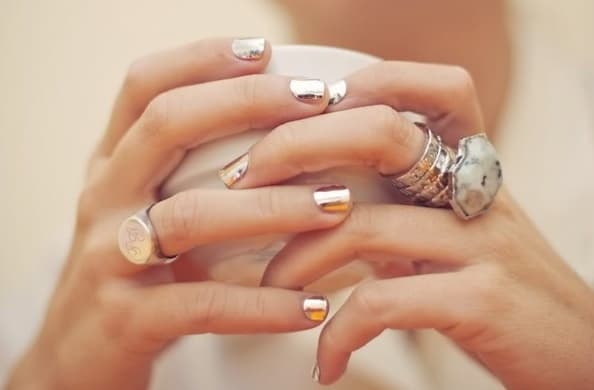 If you are a shine lover and want nails to look vivid and vibrant, try a metallic polish. Chrome or mirror nails can also be a good substitute.
#27. Shellac Nails & Toes
What if you want to paint your toenails too? No worries. Shellac nails are equally adept at enhancing whatever color you choose for pale or light skin.
White is a universal color so it will certainly look great on light and pale skin. Need a recommendation? We love this pure Chanel white.
#29. Colorful Display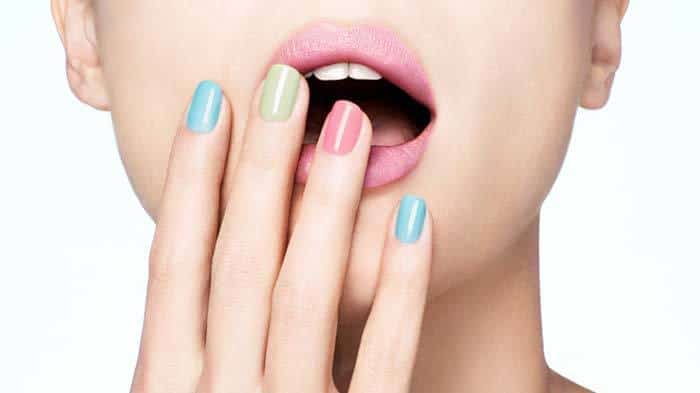 If you want to pull off a colorful display of nails, try this rainbow design whose light shades are great on pale and light skin tones.
#30. Mauve Dreams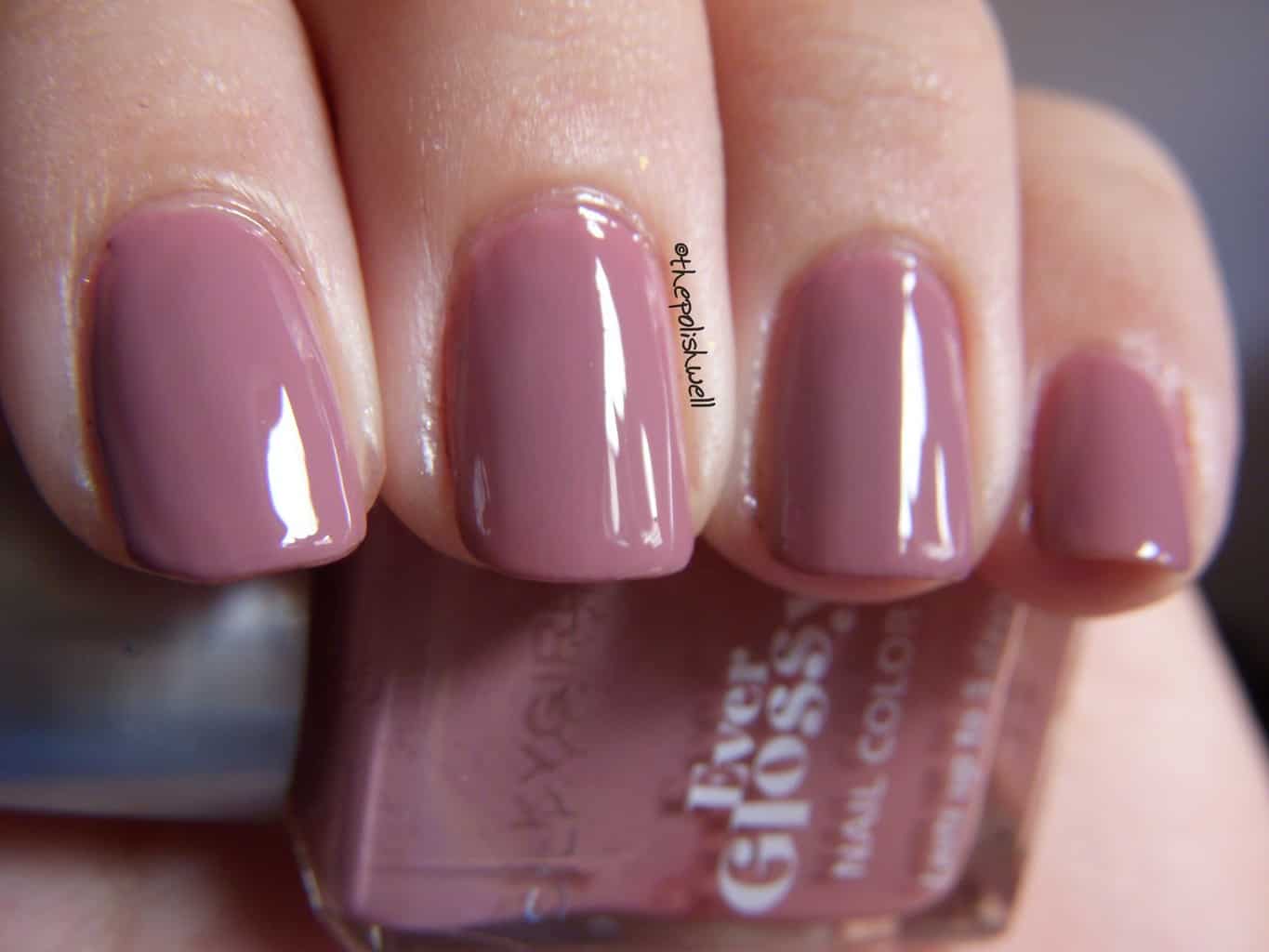 Mauve is a pale variant of purple which looks stunningly good on the pale and light skin. Use this shade on short round nails for softness and shine.
Try The Best Spring Nail Art Designs!
Remember, the list above is just suggestions. Use them or put your own spin on them! The best nail designs are those that truly make you feel like the most beautiful version of yourself.