Two-tone nails are quite popular with us ladies these days. The trend in the fashion world is changing so fast that you have to modify each nail design as per the current fashion to prove yourself trendy.
Modifying the trend, many ladies are using more than one polish in the same manicure, known as two-tone nails.
Two-Tone Nails to Double Up Style Game
The process of applying dual-tone nail polish is very simple. Choose any two colors and let your creativity take you away to a one-of-a-kind nail design. We've got some two-tone nail ideas to get you started!
#1. Bright Yellow and Magenta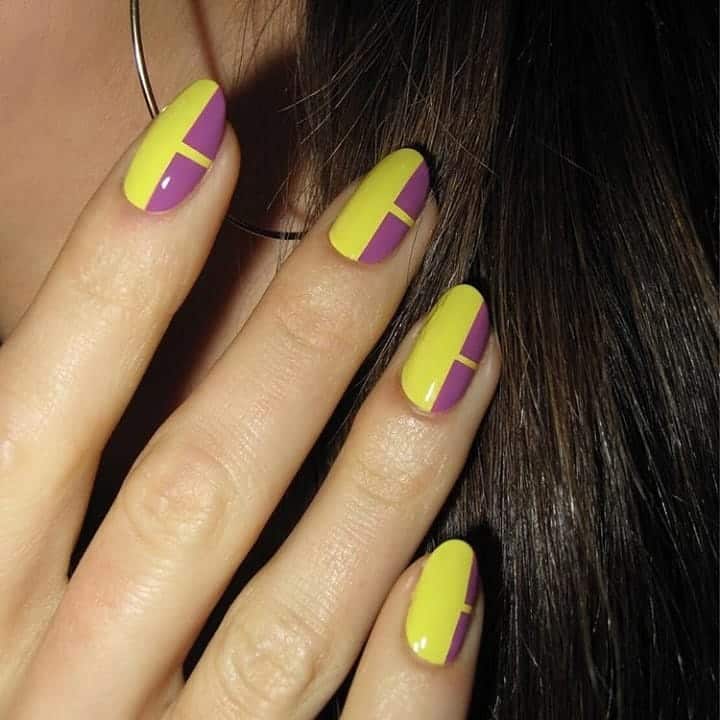 If you're not a total fan of yellow, when you see (and try) this nail design, you will be! The bright color pairs nicely with magenta for a surprisingly pretty two tone nail design.
#2. Two Tone Chrome
Feeling wealthy and glitzy? Try two tone chrome color on long oval nails. The partial nude color of the nail ensures stunning gold chrome is the feature piece.
#3. Salmon Shellac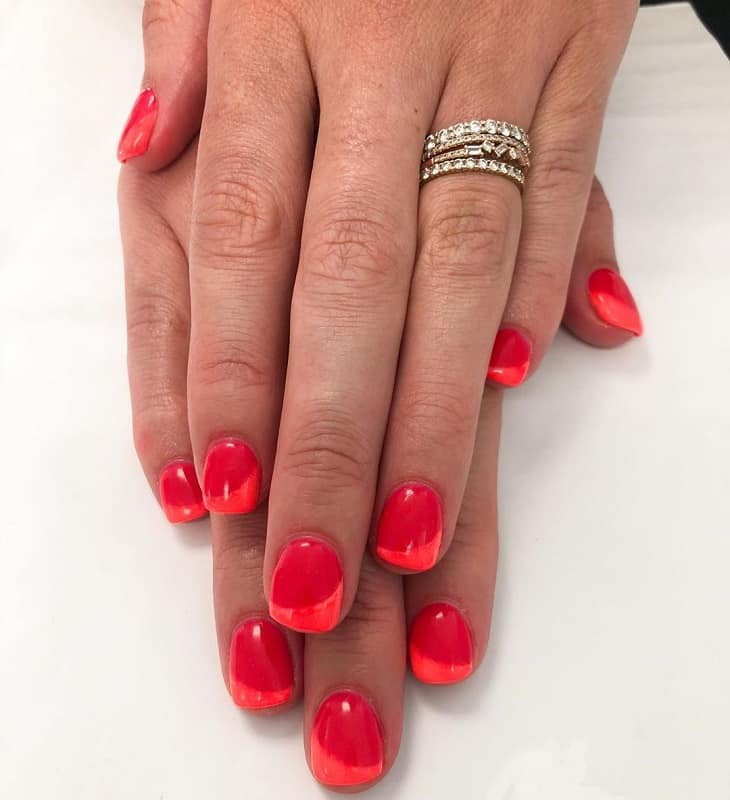 For luxurious nails, a shellac polish is a must. Choose salmon with a pinkish-red for two tone nails. We love how the bright color combo looks on short squoval nails.
#4. French Tip with Two Tone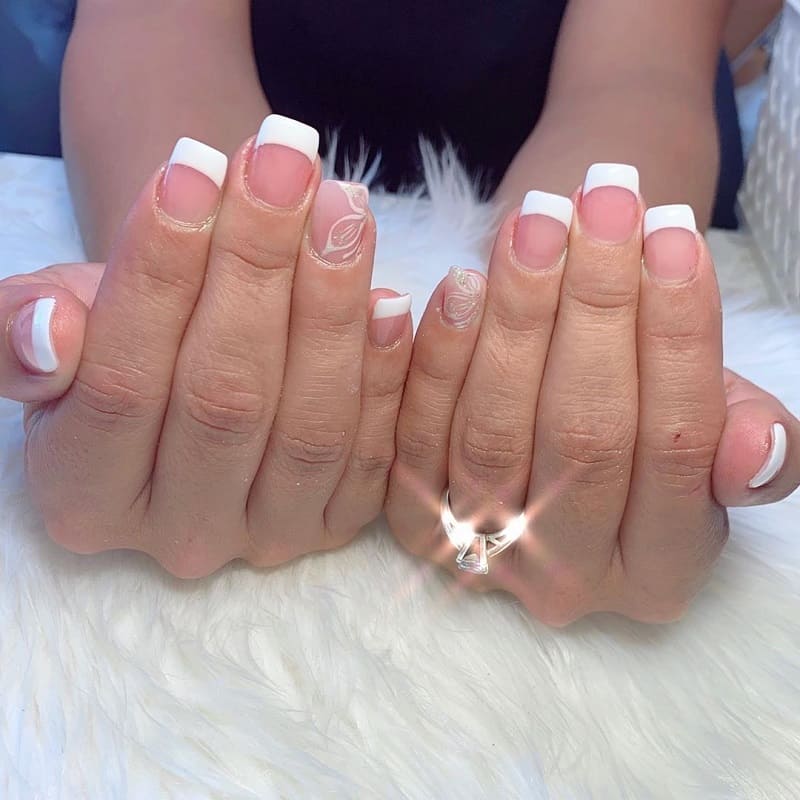 The two tone effect on these French tip nails is very subtle, but it's there! If you're all about the softer details, this is your design!
#5. Green Matte Two Tone
Is green your aura's color? Use both light and dark green on two tone nails but make the polish matte. The style of nails flaunting the two different shades in a non-shiny polish is the ultimate combination.
#6. Two Tone Glitter Nails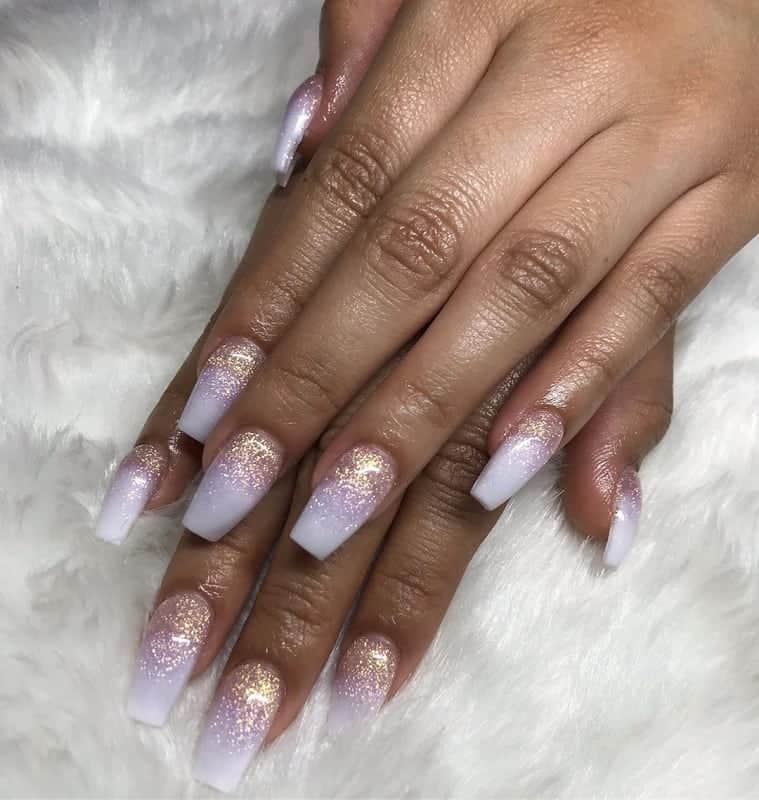 Sparkle and shine with lavender and nude on long square nails! On darker skin tones, we love this light feminine shade of purple.
#7. Two Tone Coffin Nails
Nude and orange are not often chosen for any nail design, but you'll love it as a two tone idea. The bright color is perfect for a summery feel.
#8. Two Tone Orange Nails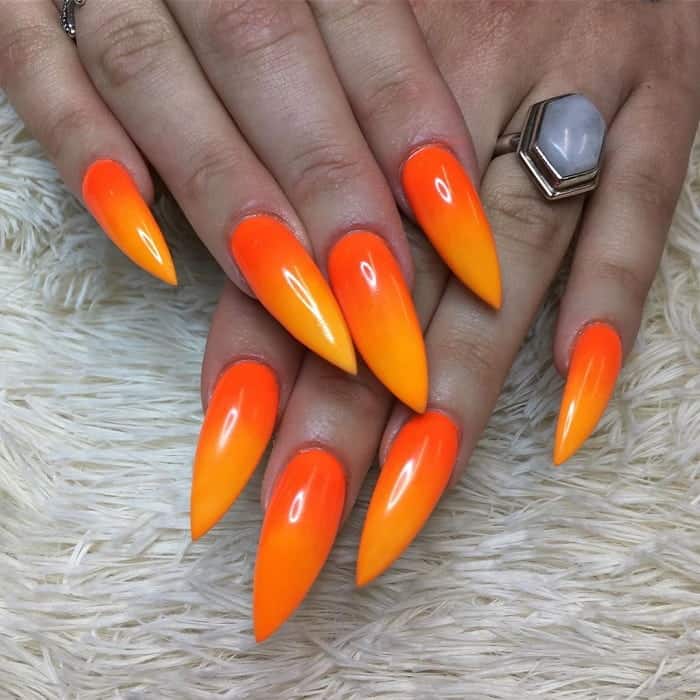 If orange is actually your favorite color, show the world with two tone orange nails. They stun on long stiletto nails for daily wear, but will also work great for Halloween!
#9. Two Tone Acrylic Nails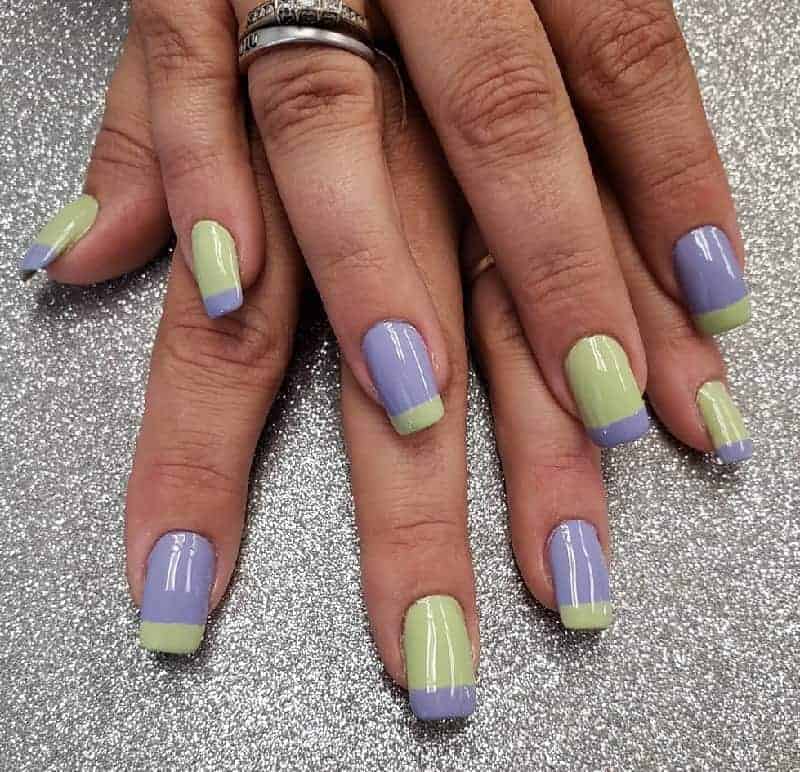 A muted purple and sage green work together for a beautiful two tone nail design featuring thick lined tips. Leave it like this or use black or white to add your own details.
#10. Two Tone Purple Nails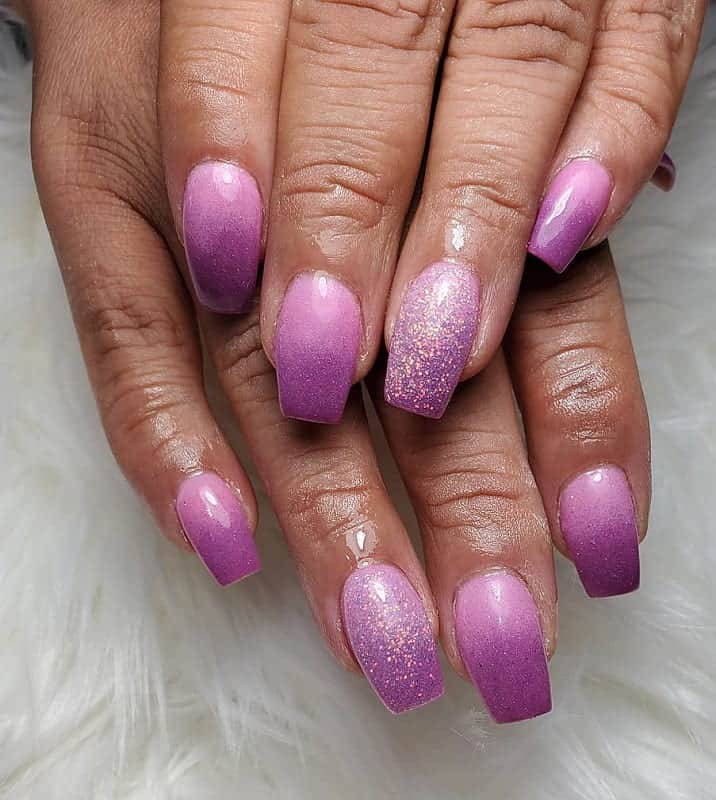 Can't choose your favorite shade of purple? With two tone nails, you don't have to! Add a dash of gold glitter or sparkle to the ring finger for bling.
#11. Two Tone Blue Nails
We can only speak for ourselves when we say a two tone blue is a bold choice in nail color. Rock the colors on long squoval nails. You can even take it one step further and add crystal stones.
#12. Two Color Nails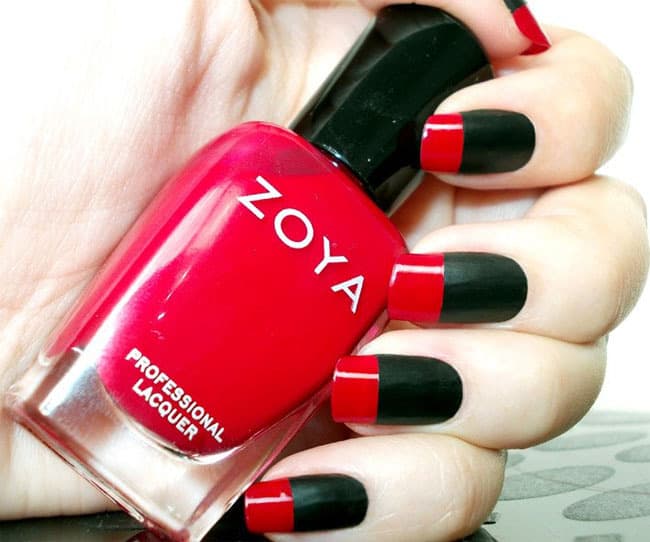 The trick of two tone nails is so simple. Paint your nails with two plain colors together, you don't have to apply anything fancy to get these nails done.
Insta Ready Nail Designs for Teen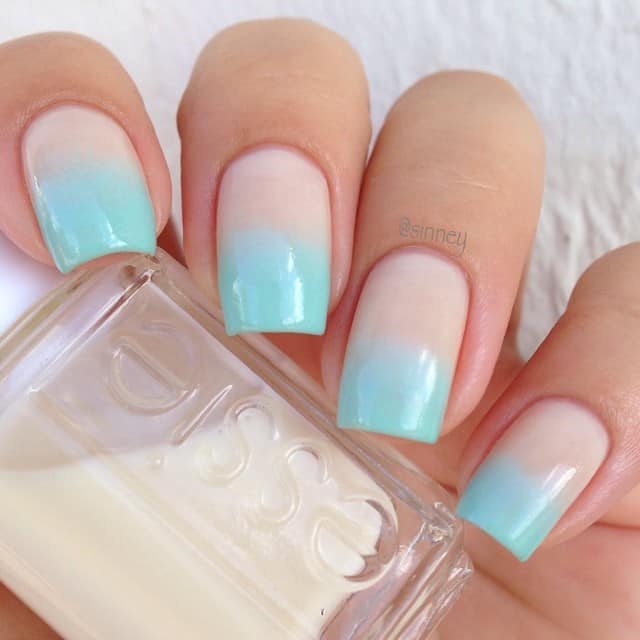 You can paint nail polish of two colors as if they get faded at the connecting point. This will create an interesting effect at your fingertips.
#14. Strawberry Print
This is a unique dual-tone nail art. You can paint each of your nails with two colors that represent a strawberry print. Paint the lower edge of the nails with green and the rest of the nails with the second color.
#15. Shiny Two Tone Nails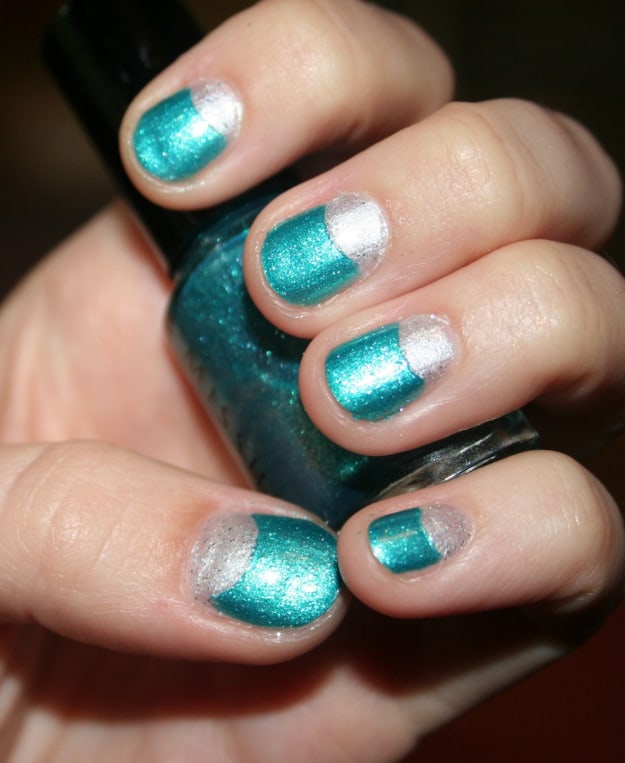 This design is for those who love sparkles. If you want to make your look shining and have a two-color design altogether, you can try this design.
#16. Classy Two Tone Nail Art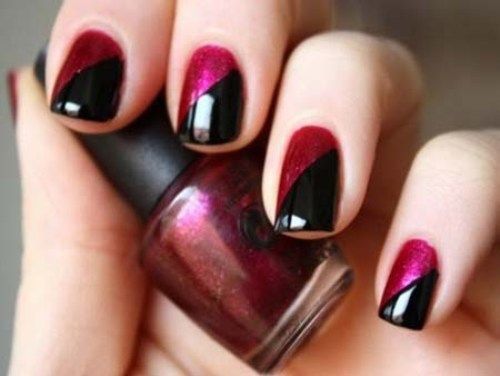 This is a simple but elegant nail design. Divide your nails by two colors bisecting them at an angle.
Color one side with black color and the other with magenta or other variants of red or purple. These nails painted two tone will look awesome.
#17. Two Tone Toenails
Nail designs are no more confined to only fingernails, you can decorate your toenails with the charm of two colors. These dual color nails will look stunning if you can design them perfectly.
#18. Stylish Edges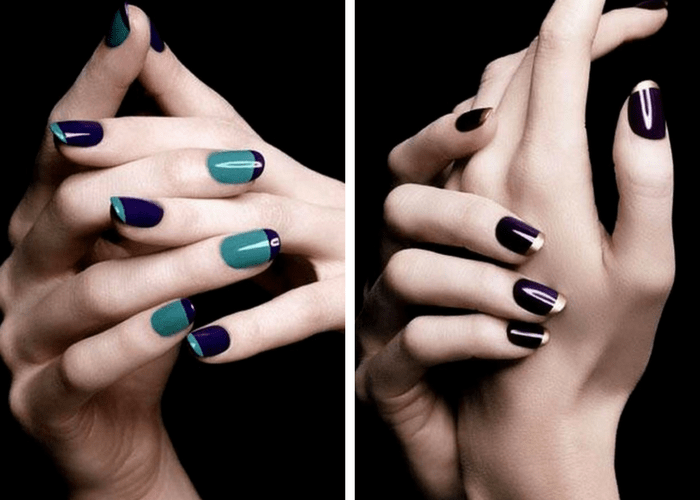 French manicure technic can be the best example of two tone nail polish. I mean that's what the beauty of french nails.
One Coat or Two Coat: Which Is Your Way?
#19. Two Tone Ombre Nails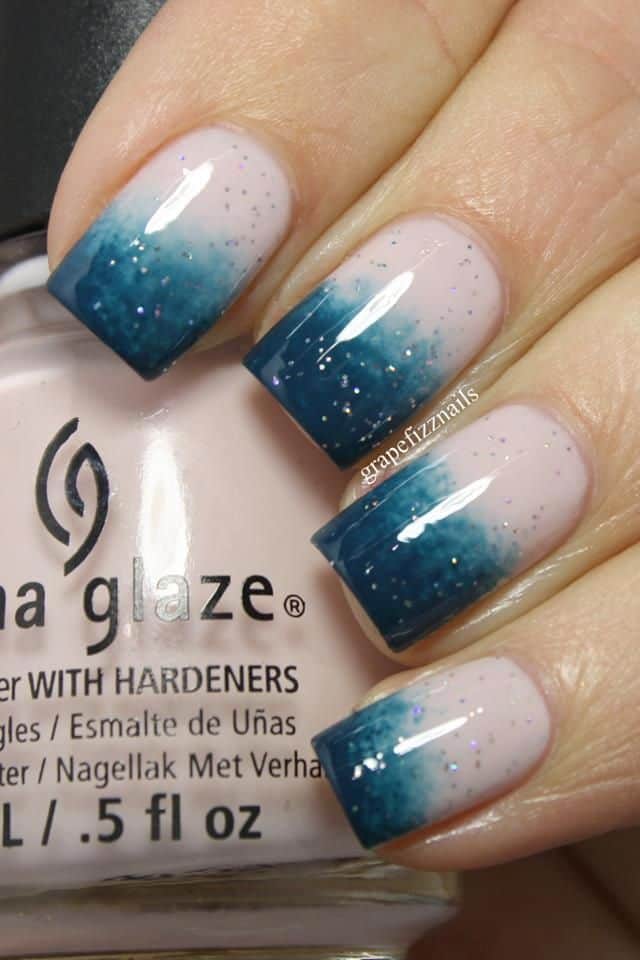 Ombre nails are one of the most used versions of dual tone nails. The difference is that you have to use only two colors in two tone nail art whereas there's no limit in ombre nails.
#20. Two Tone Summer Nails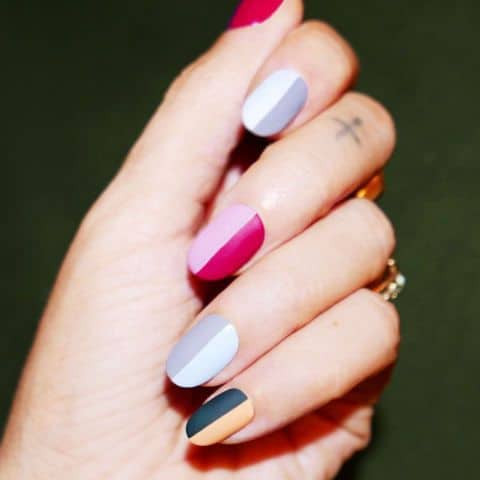 It's not mandatory to paint all the nails with the same two colors. You can use a different set of two colors to paint each nail. This will make the mani more colorful and you'll have some summer nails at your fingertips.
#21. 2 Tone Gel Nails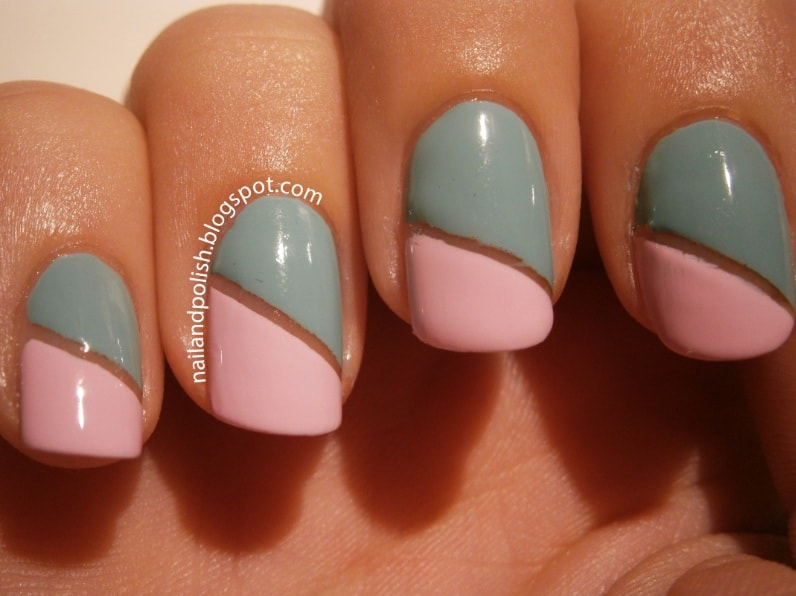 Don't worry if you want gel nails and want to beautify your nails with two tone nail art. You can have that design too!
#22. Stripes from Different Angle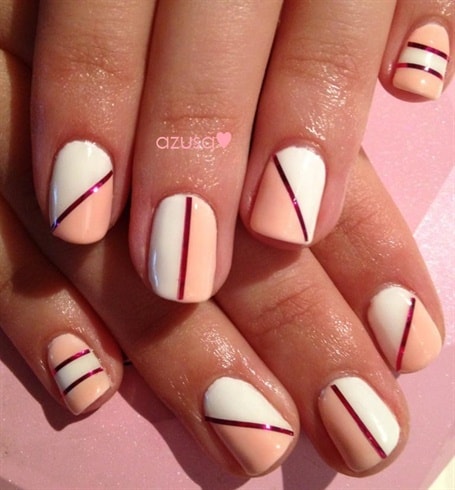 You can place stripes on your nails from different angles. Then paint the two different side of the nails which have been divided by the stripes with two different color. You will rock the party if you wear these two tone nail designs.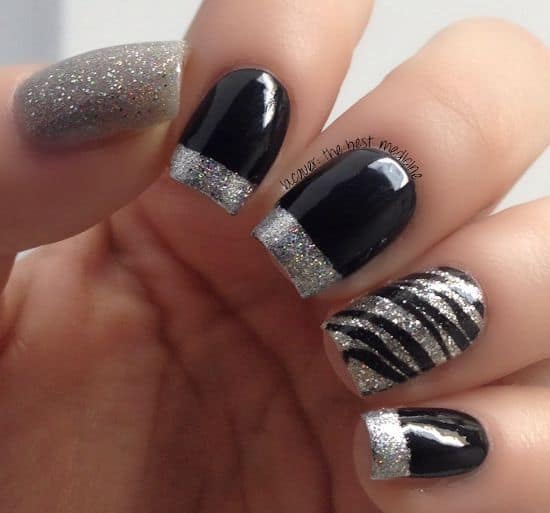 Black and silver can produce a stunning nail design jointly. Use silver glitters on black nails to get these amazing two tone nails.
#24. Pinkish Delight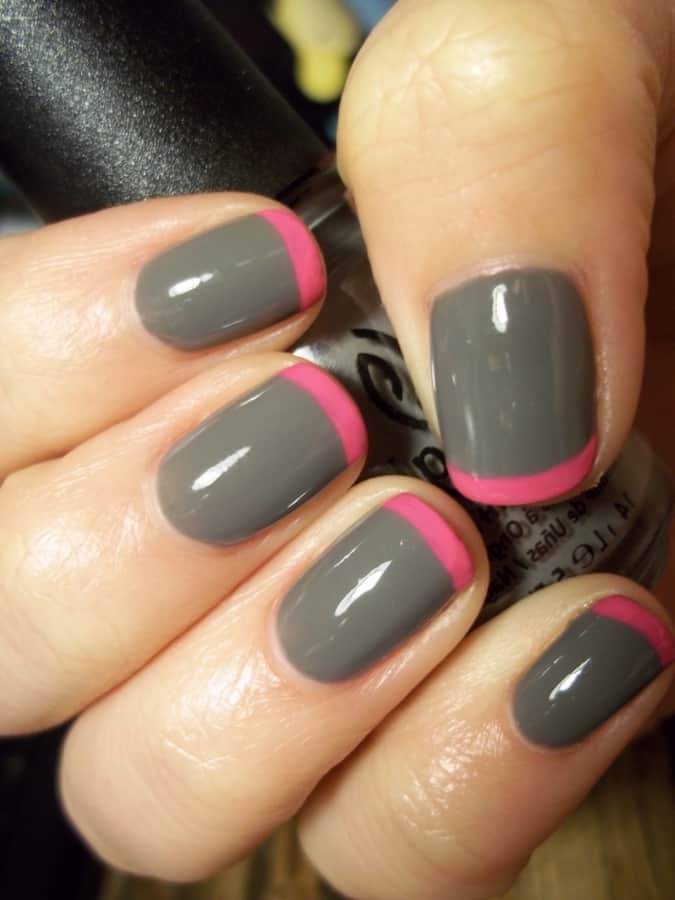 A bold touch of hot pink has changed the overall look of these nails. You can also try this nail art by painting the edges of your grey nails with sheer pink.
Fun Ways To Flaunt Clear Nail Designs
#25. Two Tone Leopard Print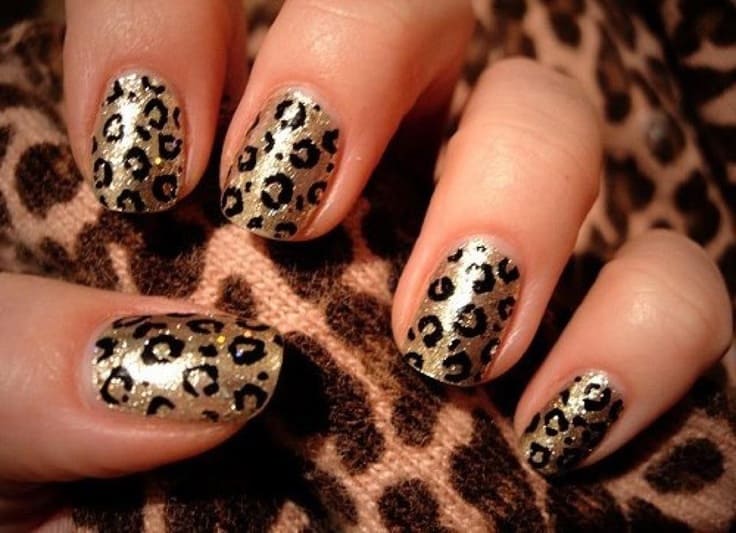 Fashionistas have been using leopard prints in their outfits for a long time, so why not try it for two tone nails? The leopard nail print is always hot.
#26. Two Tone Chrome Nails
Chrome nails are the first choice for ultra shine lovers and are super cool for two tone nails. Use a matte silver for base and line nail tips with a thick chrome line.
#27. Two Tone Red Ombre Nails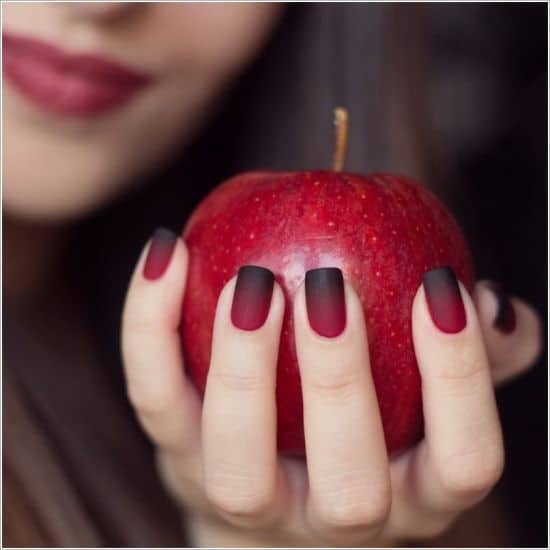 You can paint your nails in a red and black gradient for edgy two tone nails. The two colors mix so smoothly in the middle.
#28. Black And White
A two-color design is incomplete without the edgy presence of black and white. Paint the two halves of the nail with black and white, adding a gold stud on each nail for accent.
#29. Pink Two Tone Nails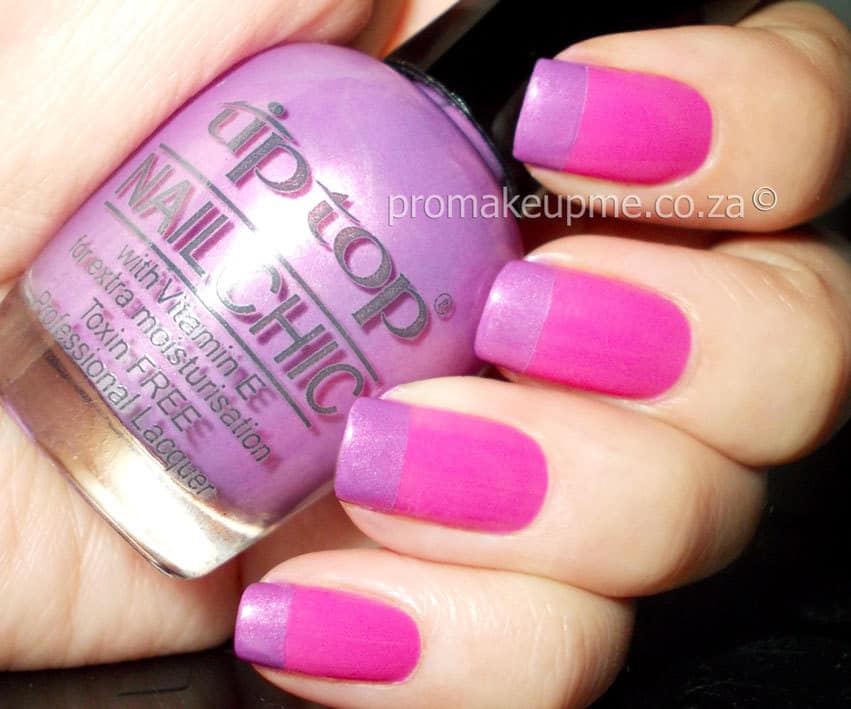 Two bright and shimmery colors are used in this nail design. Paint your nails this way for a beautiful two tone nail design.
#30. Gold and Silver Toenails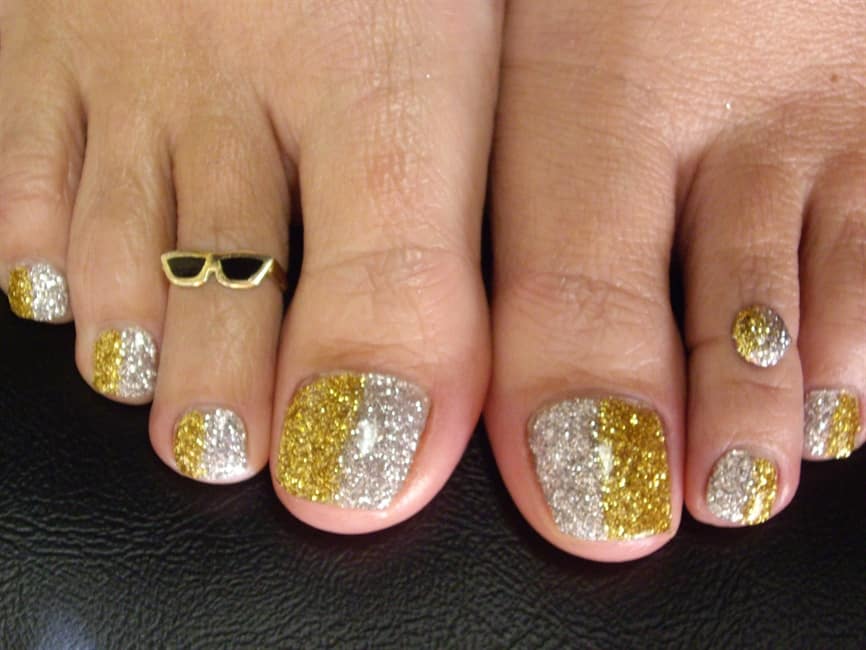 This is the best demonstration of a party pedicure. Many ladies are concerned with only their fingernails, but continuing your nail design on your toenails is a must!
Simple Nail Designs for Everyday Looks
Some More Two Tone Designs You Can Opt for
Feel free to modify the two tone nails above by adding rhinestones, studs, glitter, 3D accessories, etc. You have to be innovative in order to keep pace with the trendy nail world!